In late 2021 and early 2022, the build-up of Russian troops on the Ukraine border was a cause for concern. Vladimir Putin's annexation of Crimea and the Donbass region of Ukraine in 2014 had been frowned upon by the Western world, but few, beyond the Ukrainians, had the stomach for a wider war. In 2022, Putin decided to see just what appetite the world had to defend or protect Ukraine. He was in for a nasty surprise.
Investment Monitor has covered the war in Ukraine in depth from the weeks before the initial invasion to its aftermath: assessing the impact of sanctions, the withdrawal (or otherwise) of foreign companies, Russia's relations with China and India, the impact the war would have on global markets from food to semiconductors, and what the crisis would mean for geopolitics.
February
As the number of troops on the Ukrainian border grew in early February, Investment Monitor looked at the impact the uncertainty was having on Ukraine's investment and tourism markets. We also offered this foreign direct investment (FDI) snapshot of Ukraine. When it came to Russia's allies at this point, in terms of investment, the use of tax havens (we are looking at you in particular Cyprus) blurred matters considerably. The most pressing matter, however, was simply why the Ukraine economy mattered so much to Russia, something we covered here.
On the morning of 24 February, Putin announced a "special military operation" that saw eastern Ukraine invaded and bombs fall upon key cities such as Kyiv and Kharkiv. Putin claimed he had no intention of occupying Ukraine, but his promises were utterly pointless by this stage. As a business-to-business publication, Investment Monitor was never going to bring breaking news from the front line of the war, but we were unparalleled in our coverage of the impact of the war on the business and investment worlds. Our first two post-invasion articles looked at what the impact would be on wheat prices, and what would happen to real assets as a result of the conflict.
March
As the initial shock of the invasion shifted to a realisation that Europe was facing what was potentially its most damaging conflict since the Second World War, attention was paid to the new world order that would emerge. Russia had few allies beyond the predictable – Syria, North Korea, Belarus, Iran – but it was notable which countries abstained when it came to condemning Putin's actions. Russia's long-lasting relationship with India came into play, but many were watching China's response closely. We looked into various questions here: Does China need Russia?; Which Chinese companies were still in Russia?; What would be the implications of the Ukraine invasion for China-Taiwan relations? Putin, of course, blamed Nato aggression to justify his invasion, but why did Nato enlarge eastwards after the Cold War had ended? One of the reasons is that Russia – fearful of a newly unified Germany in 1990 – requested Nato to do so.
Indeed, Taiwan's semiconductor ban when it came to Russian exports was a big early blow for Putin, and showed just how effective sanctions could be. Indeed, we looked at how the sanctions against Russia were meant to work. One of the hardest aspects of these punitive measures against Russia, in Europe at least, was going to be the cutting off (to some extent) of gas and oil supplies. Investment Monitor looked at how Germany had become reliant on Russian gas. Other areas of impact that we analysed included institutional investors, Russia's aviation industry, the impact on FDI into central and eastern Europe, tourism in Russia, investment in the defence industry, law firms having to leave Russia, ESG investing and how foreign companies active in Ukraine were helping the war effort.
How well do you
really

know your competitors?

Access the most comprehensive Company Profiles on the market, powered by GlobalData. Save hours of research. Gain competitive edge.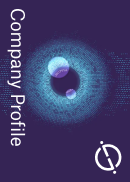 Company Profile – free sample
Thank you!
Your download email will arrive shortly
Not ready to buy yet? Download a free sample
We are confident about the unique quality of our Company Profiles. However, we want you to make the most beneficial decision for your business, so we offer a free sample that you can download by submitting the below form
By GlobalData
March also saw Investment Monitor link for the first time with the Yale School of Management, whose list of companies still active in Russia would become a global standard. It helped us identify the lesser-known Western companies that were avoiding taking political action and remaining in Russia. We showed that US companies were, at this point at least, leading the list of those not withdrawing from Russia (although French companies would soon take this mantle).
Elsewhere, we looked at the countries most exposed to food shortages as a result of the conflict in Ukraine, how the war had essentially killed FDI into Russia, we assessed how global trade would be affected by the conflict and we analysed where Ukrainian FDI would typically end up.
April
In April, any hopes of a swift resolution to the war in the West were well and truly vanquished as Russia focused on seizing the Donbas region of Ukraine as the horrors inflicted on populations in towns such as Bucha emerged. In an interview with Investment Monitor, former head of UkraineInvest Daniel Bilak has little time for the excuses being used by those companies continuing to operate in Russia, saying: "They haven't left because Russia represents a high degree of their market, so they are worried about losing their profits. They are not worried about their employees. They hire and fire people all the time, but they should think about their employees getting killed in Ukraine, or the children getting bombed in their sleep." We further examined if it could be ethical to continue to do business in Russia, looked at just why French companies found it so hard to quit the country and offered this explanation as to why so many Chinese and Indian companies were still active there.
The cutting off of Russian oil for many countries left Investment Monitor pondering what this could mean for the hydrocarbons markets in Venezuela and Saudi Arabia. We also pondered how much it would cost to rebuild Ukraine, and how this could happen. The reaction of investors to the conflict was also analysed.
May
Russian forces seized the port city of Mariupol, killing thousands of civilians as the atrocities mounted. However, reports emerged stating that Russia had lost an estimated third of its ground forces as the advance lost momentum. Despite such desolate news, Blerta Cela, the deputy regional director of UN Women, was looking forward to a future when Ukraine could blossom as a free country. Meanwhile, Harry Broadman, former World Bank lead for Russia, explained why Russia failed to liberalise after the fall of the Soviet Union.
Investment Monitor pondered the future of the NordStream 2 gas pipeline and looked into what infrastructure was needed in Europe to get away from Russian energy, we reported on Mondi's withdrawal from Russia, which meant there were no British companies left in the country, and the symbolic departure of McDonald's from Russia was duly noted.
Also in May, Sweden and Finland applied to join Nato, which was understandable, but a move that came with complications well beyond Turkey's objections to their membership. Finally, our friends at the Yale School of Management helped us report on the news that the companies leaving the country had cost Russia 45% of its GDP, and that companies staying in Russia were being punished by markets and consumers.
June
The war reached its 100th day on 3 June, as reports stated that Russia had taken one-fifth of Ukraine's land. However, Ukrainian forces took control of Snake Island in an important early counteroffensive that was a big blow to Russia's hopes of showing its naval might. Ukraine was given a further boost in late June as it became an official EU candidate country. At Investment Monitor, we continued to expose those Western countries and companies, as well as the sectors, that were struggling (or pretending) to leave Russia. We also reported on how Ukraine was trying to attract foreign investors that were leaving Russia.
Much attention was being paid to Kalingrad, a strange Russian outpost bordered by Poland and Lithuania, as speculation rose that Putin would attempt to forcibly connect it to the mainland. We looked at why the area was so important to Russia. An alternative energy supply to that provided by Russia was assessed, as was the lack of action against Russia taken by some G7 countries.
July
Russia stayed on the offensive in the Donbas, taking control of the city of Lysychansk, in what would be its last success before a Ukrainian counteroffensive. Ukraine and Russia also signed a deal to end the grain blockade. Meanwhile, the Yale School of Management showed that foreign companies were STILL lying about leaving Russia.
Yale also provided this research to show the devastating effect on the war on the Russian economy. Soon after, the IMF released its own study claiming the Russian economy had barely been scratched by the sanctions, which led Yale professor Jeffrey A Sonnenfeld to speak to Investment Monitor to explain that the IMF was wrong. Very wrong. "They must have accepted Putin's propaganda naively standing on the unexamined, inconsistent statistics," was just one of the criticisms he gave us. "Someone should send the lazy IMF economists the facts. At least we put our methods into a public 120-page document and published it. Where are their methods?"
August
Ukraine's forces started to eat into Russian gains in the southern region of Kherson as it became clear that Putin had underestimated the Ukrainians' appetite to defend their country and the levels that various democracies around the world would go to to provide Ukraine with arms. That said, Investment Monitor did feel the need to question whether the West had lost the will to sanction Russia. More positively, we profiled Miami's 'Guns 4 Ukraine' campaign, in which citizens in the state were sending their firearms to Irpin in Ukraine.
August also marked six months since the conflict started, which led Investment Monitor to calculate whether Russia's attempted energy pivot in the direction of a more friendly Asia had worked and look at the extent to which China was helping to keep the Russian economy afloat.
We looked at the impact of the conflict on investment in Lithuania, while the Yale School of Management provided its methods to bring down Putin, and the nuclear threat in Ukraine was also assessed. We also had comment from InvestUkraine on how a foreign company could still invest in the country.
September
Ukraine's rapid gains continued in the Kharkiv region, denting Russia's logistics capabilities and putting added domestic pressure on Putin. In response to this, Putin – buoyed by the results of several 'referendums' in Russian-occupied territories – announced a mass mobilisation effort as yet more nationals were called up to fight on the front line. This move led to foreign companies having to provide the Russian government with information about workers eligible for service, an unedifying proposition that some Western businesses attempted to find ways around.
Elsewhere, there was much debate as to how effective the sanctions against Russia had been, so we provided this fact check on the matter. We also looked at another potential geopolitical flashpoint involving Russia with this profile of the Kuril Islands, claimed by both Russia and Japan. Finally, WeAreUkraine founder Nataliia Popovych offered this rebuke to those Western companies still operating in Russia.
October
The biggest Ukrainian advance in the south took place in early October as various locations along the Dnieper river were taken, while a key bridge in Russian-occupied Crimea was bombed. Bit by bit, Russia's gains in the early months of the conflict were being overturned. In Investment Monitor, we noted how French companies in particular were doing a pathetic job of leaving Russia, in spite of Emmanuel Macron's very public support for Ukraine. We also looked at the sweets and candy manufacturers still active in Russia.
November
Russian forces announced a withdrawal from the city of Kherson, a huge blow to Putin, and a landmark victory for the Ukraine army given its strategic importance. It was also in November when Investment Monitor spoke with Ukraine's Tourism Minister Mariana Oleskiv, who was very much focused on the country's recovery. She talked up Ukraine's potential as a hub for medical tourism – particularly for amputees, given the expertise the country has gained in this field in 2022 – of Crimea returning to Ukrainian hands, and the opportunities for investors in building much-needed hotels and infrastructure.
Ukraine's dire need for political risk insurance was assessed, and we reported on the $5bn the country was set to receive in investment in its manufacturing sector. Finally in November, we listed the largest cities in Ukraine and looked at their industrial strengths.
December
December saw Russia, mindful of its on-the-ground military limitations, resorting to shelling Ukraine's key infrastructure. This left Ukrainians facing a harsh winter with no heating. In Investment Monitor we looked at the Ukraine energy network, mapping its power stations. However, to finish the year on a more positive note, we reported on a meeting with the European Business Association, which had a bold message for the international community: "Ukraine is back in business, for trade or investment."
Investment Monitor will, of course, continue to provide you with high-quality articles about the business, investment and economic impact of the Ukraine conflict throughout 2023. Also see our review of the first half and second half of 2022.
Read a review of 2022 on Investment Monitor from January to June here, and from July to December here.