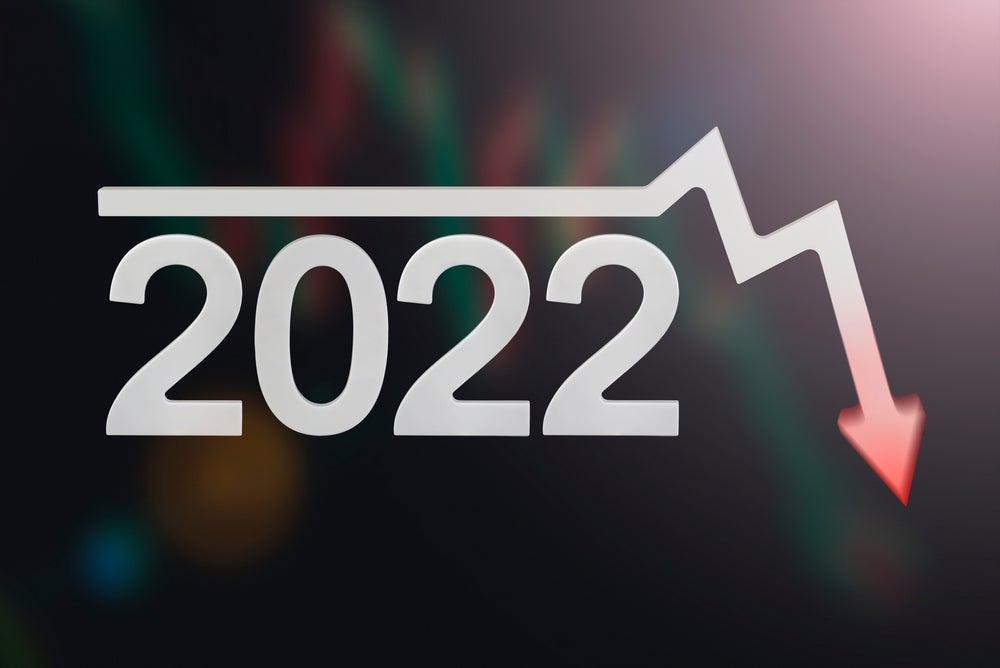 The first half of 2022 wasn't exactly a barrel of laughs, so surely in the second half a brighter picture would emerge? Well…
July
July was hot in the northern hemisphere – too hot – and this brought the impact of climate change into stark focus for many who had previously shrugged it off as something that happened in faraway places. The UK experienced temperatures in excess of 40°C for the first time ever, while the number of high heat days globally set new, unwanted records. When the heat is this intense, environmental issues rise to prominence in people's minds, and at Investment Monitor we covered how such extreme weather events are affecting global breadbasket countries. We also looked at whether heatwaves might tempt Covid-generation home workers back to the (air-conditioned) office. Finally, ways in which ESG compliance can be bad for business were analysed.
In July, we continued our series on foreign direct investment (FDI) drivers, but this time examining what businesses are looking for in a post-Covid world. The 'new' drivers identified are supply chains, digitalisation, conflict, inflation and ESG. We also looked at how likely it is that low birth rates in some countries will affect future FDI inflows. In the UK we mapped the country's Amazon warehouses, assessed the decline of the country's farming industry and gave this withering assessment of outgoing Prime Minister Boris Johnson, while in the US we looked at how gun control laws might affect FDI levels. In Asia, we offered up investor guides on the Asean region and South Asia, and explained why China will lead growth in the semiconductor industry for some years to come, while in the Middle East we looked at Saudi Arabia's rise as a gaming hub.
In the tech world, crypto continued its crash, and over-40s all around the world breathed a sigh of relief as it dawned on them that they would probably never have to understand how it all works now. We have tried our best to tell Boomers and Generation Xers all they need to know on Investment Monitor, by revealing the top five global crypto hubs, we looked at the ever-changing world of crypto regulation, and we asked the question: can Bitcoin miners recover from this crash?
Finally, we revealed our 2022 Inward FDI Performance Index, which ranks countries by how much they punch above their weight when it comes to attracting foreign investment. Costa Rica, North Macedonia and the United Arab Emirates led the way, but the news wasn't quite so good for China.
August
August saw the release of the Investment Monitor Global FDI Annual Report 2022. There was no other news, just the Investment Monitor report, which revealed that the number of projects grew by 18% in 2021 as the world recovered from the Covid-19 pandemic but predicted another dip in 2022 as the crisis in Ukraine spooked investors. The winners and losers of our 2022 report are chronicled here, while we also examined the secrets behind Germany's success.
How well do you
really

know your competitors?

Access the most comprehensive Company Profiles on the market, powered by GlobalData. Save hours of research. Gain competitive edge.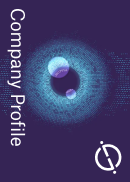 Company Profile – free sample
Thank you!
Your download email will arrive shortly
Not ready to buy yet? Download a free sample
We are confident about the unique quality of our Company Profiles. However, we want you to make the most beneficial decision for your business, so we offer a free sample that you can download by submitting the below form
By GlobalData
NFTs had been collapsing for some time, and in August we explained why that may not be a bad thing. Ruth Strachan argued, however, that crypto is still worth it. Investment Monitor also looked into what rising inflation means for FDI, and advised on how to attract and retain tech talent. We also asked whether meat consumption was in decline.
Our geographical coverage saw us profile the countries that make up the former Yugoslavia, assessing how much FDI takes place between them, while we also asked whether the UK can afford Scottish independence and profiled the five 'other emirates'. We also analysed the UK's post-Brexit trade deals.
Did I mention that we released the Investment Monitor Global FDI Annual Report 2022?
September
The world took a break from imploding in September as it united in mourning the passing of Queen Elizabeth II. Investment Monitor had covered the importance of Her Majesty when it comes to the UK's soft power (and its balance sheet), but as we stated in the aftermath of Queen Elizabeth's passing, the country had lost much, much more than a monarch.
In other UK coverage, we examined whether there was a blueprint for Scottish independence (and how much the country can look to Ireland for inspiration), and as the pound tanked under new Prime Minister Liz Truss, we looked at the reasons why (we offer a clue in the article's URL). We continued our look at countries or regions that are mired in dispute, taking in the Kuril Islands, Gibraltar, the East China Sea, the Falkland Islands, Ceuta and Melilla, while also profiling Venezuela's attempts to diversify its economy. The FDI magnificence of Finland and North Macedonia was analysed, while Africa's nascent robotics scene was put under the spotlight too.
Public transport was also on our mind in September, particularly why it is so lacking in the US. Investment Monitor also assessed whether or not anchor FDI tenants are a good or bad thing. We also lamented the difficulty in tracking any progress made towards meeting the 2030 targets of the UN's Sustainable Development Goals, and looked at the impact of quantum computing on the finance industry. Investment Monitor also investigated the strategies employed by Palestine Action, a protest group that has been taking unprecedented action against Israel-based Elbit Systems in the UK.
October
"Knock, knock."
"Who's there?"
"Liz."
"Liz who?"
"That's politics."
The UK's post-Brexit descent into chaos plumbed new depths in October, when Liz Truss's premiership ended after a mere 49 days (in which she famously failed to outlast the lifespan of the world's most famous lettuce). As the country collectively nipped down the Winchester to wait for it all to blow over, Investment Monitor offered this data-led deep dive into just how bad things are for the UK economy (really bad, and getting worse, if you don't fancy clicking the link). We also covered Brexit's impact on import and consumer costs, and asked whether Northern Ireland is living up to its post-Brexit potential. Staying in the Emerald Isle, the economic might of a united Ireland was also pondered.
The shifting global geopolitical sands were covered in depth, as we analysed Brazil's elections, and wondered which countries the victorious Lula would pair up with. The West's role in the humanitarian crisis in Afghanistan was criticised, we looked at the blossoming relationship between India and the UAE, Investment Monitor asked whether Catalonia can afford independence from Spain, and we said nice things about the recent FDI records of Cambodia and Singapore. In the US, we looked at the Panama Canal's potential to relieve the country's warehousing problems and started our series profiling US cities, thus far reaching Detroit, Columbus, Philadelphia, San Jose, Denver, San Diego, Nashville, Indianapolis, Seattle and San Antonio.
October was also the month that the shy, retiring multibillionaire and would-be space explorer Elon Musk bought Twitter, sacked senior executives like he was a British Prime Minister trying to save his job and then announced a series of new policies (and, a few days later, policy reversals). Where does Twitter go from here? Who knows? The use of foreign investment by Musk to purchase Twitter, and his closeness with the Chinese authorities, is a concern in the US, however. Elsewhere in the business world, Credit Suisse's struggles made headlines (as Investment Monitor looked into the cause and impact of its problems), we analysed the growth of ASML and the plateauing of Netflix.
Finally (October was a BUSY month on Investment Monitor), we delivered an investor guide for the EU, explored 'taboo tech', used the Ben and Jerry's/Israel spat to examine what happens when morals and mergers collide, explained what drone corridors are and offered this deep rinse on which countries have the highest inflation rates. All of that, in one month, with no pay wall. We really do spoil you.
November
COP27 dominated the news in November, with the usual margin gains promised when it comes to tackling climate change. Meanwhile, the first ever 'winter World Cup' (in the northern hemisphere at least) kicked off in Qatar in November, against a backdrop of controversy, given the country's poor human rights record and concerns over the treatment of migrant workers to build the stadia for the event. We looked at who was (and wasn't) sponsoring the tournament, pondered whether it would bring more investment to Qatar, and we also explored the topic of sportswashing.
In the UK, the NHS is venerated to a degree where it is nigh on impossible to hold a meaningful debate about its future. Any talk of modernising, or using the private sector to improve performance, is generally met with howls of derision by those fearing a US-style health service where a mild cold can bankrupt you and all of your family. Should the UK fear a more private NHS and to what extent is it already privatised?
Elsewhere Investment Monitor looked at China's flagging FDI appeal and wondered which Asian rivals might take advantage, we served up investor guides for central and eastern Europe, east Asia, Canada and western Europe, and we offered this analysis of which countries spend the most on education (and how that impacts their FDI attractiveness). Morocco's ability to punch above its weight when it comes to bringing in foreign investment was examined, as was Mozambique's, while we checked out Italy's struggles to attract a level of investment that reflects its GDP and status. Investment Monitor gave this explainer on digital twin cities, railed against Chinaphobia and interviewed Lebec Consulting founder and CEO Alix Lebec, who explained why emerging markets and the planet need more women investors. Also, given that Elon Musk seemed to be working from a 'How to Destroy a Social Media Giant' handbook, we decided to look at what went wrong with MySpace, Friendster, Bebo et al to see if we could give the new Twitter owner a few tips on what to avoid. Linked to this, we also analysed which countries have the most to lose in the round of Big Tech lay-offs that happened at the end of 2022.
There was also much talk of a global recession in 2023, so Investment Monitor examined who would suffer the most, what would happen in the US and how businesses should prepare.
December
The year ended, as it so often does, in the month of December. The demise of FTX had created many headlines in November as the end of cryptocurrency was announced by doom-mongers all over the world. In truth, better regulation and greater clarity on these rules is needed, as Investment Monitor explored. With major league reputations taking a hammering, Investment Monitor looked at the thoroughly modern problem of ESG-washing.
As FDI is our business, we took an in-depth look at whether an FDI partner for a country is also a trade partner. Meanwhile, green building technology was also delved into.
In December, thoughts invariably turn to the year ahead and what 2023 will bring. At Investment Monitor we have brought out our crystal ball to look at the next 12 months in the worlds of aviation, copper and shipping, while we also looked back on what had happened in 2022 when it came to M&A activity in financial services and retail.
Thank you for visiting Investment Monitor throughout what was a spectacular 2022 for us. We hope to see you all in 2023.
Read a review of the first half of 2022 on Investment Monitor here and our coverage of the Ukraine crisis here.