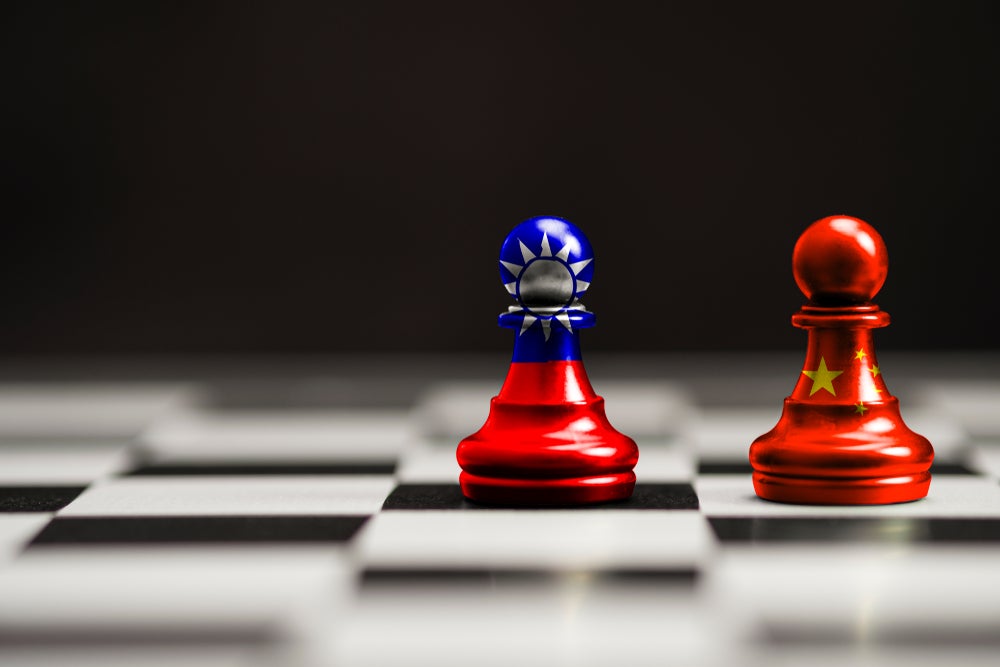 As Russian tanks rolled into Ukraine, amid statements from Vladimir Putin referencing Russia's historical claims over the country, it became difficult not to draw comparisons with the similarly contentious relationship between China and Taiwan. Indeed, Taiwan's Ministry of Defence reported that Chinese incursions of its air defence zone across the Taiwan straits reached a 40-year high in 2021. However, perhaps a more direct characterisation of Chinese sentiment towards Taiwan came at a press conference during the 13th National People's Congress on 7 March 2021, when Chinese Foreign Minister Wang Yi was reported to have said: "Taiwan will eventually return to the embrace of the motherland."
As in the case of Russia and Ukraine, the geopolitical power dynamic between China and Taiwan is more complex than economic metrics alone can explain. Unknown quantities such as China's reunification aspirations and Taiwan's internal politics threaten the uncomfortable equilibrium of interdependency between the two countries.
Both Ukraine and Taiwan share the historical trope of a smaller democratic nation state seeking independent sovereignty from an oppressive one-party superpower through alignment with Western free-market values. It is Taiwan's development, since the 1980s, into a quasi-Western outpost (drawing parallels with Hong Kong) that has drawn in foreign investment to the tune of $7.6bn (T$215.65bn) at its peak in 2018.
Taiwan's electronics sector attracts the greatest share of this foreign investment. Indeed, Taiwan's significance to the global semiconductor industry cannot be understated. Taiwan Semiconductor Manufacturing Company (TSMC) is the world's largest contract chip manufacturer and Asia's most valuable listed company at $600bn. Much of the world's global supply chain of semiconductors is reliant on Taiwan.

How well do you
really

know your competitors?

Access the most comprehensive Company Profiles on the market, powered by GlobalData. Save hours of research. Gain competitive edge.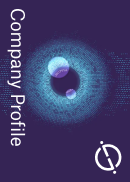 Company Profile – free sample
Thank you!
Your download email will arrive shortly
Not ready to buy yet? Download a free sample
We are confident about the unique quality of our Company Profiles. However, we want you to make the most beneficial decision for your business, so we offer a free sample that you can download by submitting the below form
By GlobalData
A closer examination of greenfield foreign investment projects into Taiwan shows that the electronics sector attracted the lion's share of inward investment in 2019 and 2020.

Will Russian sanctions weigh on China's mind over Taiwan?
While some have seen Russia's invasion of Ukraine as a potential catalyst for a China-Taiwan conflict, others have pointed out that China will be watching the international sanctions and condemnation pile high on Russia, and wondering whether becoming an economic pariah in such a highly interdependent global economy is worth risking the status quo.
Also, China and Taiwan's economies are inextricably linked. China is Taiwan's biggest export partner, with an export value of $515bn from January 2017 to January 2022, more than double the US, which was the next biggest partner.
Taiwanese exports across the strait to mainland China were at an all-time high in 2021, but perhaps more importantly the small island nation has China in a chokehold over semiconductors. In 2020, China spent more on importing chips than it did oil (China is believed by many to be stockpiling chips). Furthermore, China won't become self-sufficient in semiconductors for at least another decade despite Beijing's huge financial commitment to China's Manhattan Project-style semiconductor effort currently under way, according to Global Data analyst Michael Orme.
There is a danger that any Chinese invasion of Taiwan in the next five years would damage or destroy much of the tech infrastructure China relies on to feed its electronics and manufacturing industries with key components, says Orme. The economic fallout of a full-scale invasion might include Taiwan's semiconductor industry becoming the spoils of war but, equally, the Taiwanese might be ready, willing and able to seriously sabotage or even destroy semiconductor plants themselves, most notably TSMC's network of advanced fabs, to deprive the Chinese of some of those spoils.
"And it is questionable whether the Chinese could operate the fabs without the cooperation of the world-beating TSMC team of managers, researchers and engineers, at least for a few years," adds Orme. "There would be no guarantee that their cooperation would be forthcoming."
Would China take the risk?
The value currently placed on China's economic stability means there is no immediate pressure to find an imminent solution to the situation with Taiwan, says Orme. "Although it is generally assumed that one way or another Taiwan will become part of China by 2049," he adds, with that year being the second centenary goal of "national rejuvenation".
Orme adds that the events since Russia invaded Ukraine mean that Beijing is much more likely to want to maintain the status quo, says Orme. "China has been surprised and alarmed by the speed and savagery of the coordinated Western sanctions against Russia, and China is still very strongly coupled with the West economically and financially – much more than so Russia," he adds.
Perhaps one of the most significant sanctions has been the US and its key allies excluding major Russian banks from the global financial system, Swift. This has prompted the People's Bank of China to explore contingency plans by looking at an alternative payment structure to run parallel to Swift, speculates Hosuk Lee-Makiyama, director of think tank the European Centre for International Political Economy based in Brussels. "It would make sense for China to collect as many economies as possible including Russia, Venezuela, Cuba and maybe Iran – Chinese and Russian foreign exchange reserves alone add up to something in the region of $4trn; you could bankroll a lot with that," he says.
To those who cite cryptocurrencies as an alternative payment structure, Lee-Makiyama says it might work for some sanctioned states. "It is one thing to supply a bit of French cognac or jet skis to Kim Jong-un, but it is another thing to create supply for a billion people. You can't do that through Bitcoin," he adds.
Taiwan is no minnow
Taiwan's economic data demonstrates that this is no David and Goliath story. Taiwan is the world's 21st-largest economy, with a GDP of $662.1bn. The country's GDP has grown by 44% between 2010 and 2021 and is expected to grow by 19% by 2025, according to GlobalData. In addition, a nation-building Chinese invasion of Taiwan is by no means an assured military success. Taiwan's economic strength and global allies, most notably the US, are significant factors in any calculation of war.
Taiwan's rapid economic success is founded on the principal of its own free-market economy, its own government and office of president, its own currency and its own military. "Taiwan acts as a sovereign country despite its limited diplomatic recognition," says Alfred Tsai, director of government and public affairs at the American Chamber of Commerce in Taipei. "Taiwan's strategic location and relatively transparent and democratic environment means foreign businesses are able to enjoy a free-market regulatory and business environment similar to what is found in major economies such as the US."
However, foreign investors are understandably concerned about the political tensions across the Taiwan straits, says Tsai. Taiwan's own political will to trade freely with the rest of the world is hampered by pressure from Beijing. Taiwan's efforts to conclude a bilateral trade agreement with the US have met with limited progress thus far. Additionally, Taiwan has applied to join the Comprehensive and Progressive Agreement for Trans-Pacific Partnership. "It is a little bit challenging for Taiwan, given Beijing's political pressures," says Tsai.
Due to US-China trade tensions, a number of Taiwanese and foreign companies formerly based in mainland China have relocated back to Taiwan. "In this way Taiwan has been an unexpected benefactor of US-China tensions and the Covid-19 pandemic, demonstrating resilient growth," says Tsai.
However, a significant challenge for Taiwan is the country's failure to keep up with its growing energy demands. Taiwan has a public commitment to a net-zero target by 2050, and despite having some of the world's best conditions for both wind and solar energy, progress in this area has been slow, according to a report by the European Chamber of Commerce in Taipei, which cites siloed government agencies and ineffective cross-ministerial leadership and coordination as the root cause behind this underwhelming progress. Massive power outages in Taiwan in 2017 affected 6.68 million households, and in early March 2022, a reported accident at a power plant caused widespread power failures across the island, including in the capital city of Taipei.
What would make China invade Taiwan now?
What is different about this moment in history that may threaten the hitherto fragile equilibrium that notionally suits the interests of both China and Taiwan? China's foray into Western-style economic growth has ended in economic retrenchment. China's military expansion makes the country a credible force against the US. Events in Hong Kong in 2020, which saw China crack down on protests demonstrating against its further encroachment into the country, may have emboldened Xi Jinping and company.
Taiwan's domestic politics have the potential to tip the balance, says Lee-Makiyama. Taiwan's President, Tsai Ing-Wen of the Democratic Progressive Party, has been increasingly overt in calling for official independence from China. Will the Chinese Communist Party (CCP) feel it has no choice but to retaliate with a military incursion? Lee-Makiyama goes as far as to say that the CCP is, in fact, a moderating force when it comes to any national fervour for reunification. "The CCP knows how to govern, that being a big power means that you need to make compromises with other big powers, and this the reason why they won't like a change to the status quo," he says.
As the August 2022 visit by US House Speaker Nancy Pelosi to Taiwan (and the subsequent military escalations in response by China) shows, however, the island holds a deep emotional and historical tie for the mainland. Whether practical concerns will prevail in Beijing over an attempt to implement a visionary sweep of history over Taiwan, it is clear that Taiwan's fate is inexorably tied to China as well as to economies and technology infrastructures far beyond Taiwanese borders.