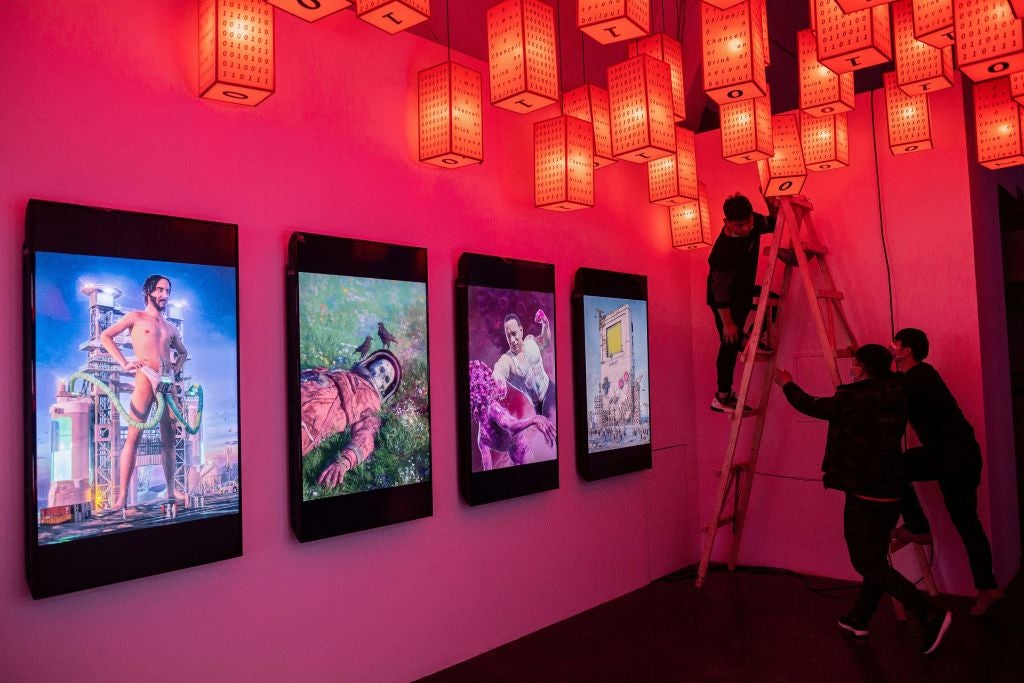 The latest blockchain innovation to splinter investor opinion in a blaze of publicity is the exploding market in non-fungible tokens (NFTs). By mid-December 2021, NFT funding had skyrocketed to $2.1bn for the year, a staggering 6,523% increase from 2020's full-year funding total, according to CB Insights. While some are hailing NFTs as a legitimate technology for creating provenance on a blockchain, others are convinced it is simply a speculative bubble heading for a correction akin to the dot com crash of the year 2000.

It is an unlikely story when a technology investment trend first takes hold in the art world, and it takes some explaining. In March 2021, digital artist Beeple sold an NFT of his work 'Everydays: The First 5000 Days' for $69m at auction house Christie's. In October that same year, an eight-bit CryptoPunks artwork produced by Larva Labs sold for $532m. Investors took note. Speculative capital started flowing in a tsunami of start-up funding and deals. As if from nowhere, an ecosystem for the creation, exchange and sale of NFTs appeared.
However, key elements in the development of an NFT market had, in fact, been under way for some time. Blockchain technology – essentially the train tracks on which the NFT travels given that cryptocurrencies facilitate their trade – had gained popular acceptance and was already changing the way financial transactions and ledgers were dealt with. To buy an NFT, a crypto wallet (equivalent of a real-life cash or bank account) is needed as transactions are carried out in cryptocurrency, with Ethereum being the most common as the majority of NFT projects are launched on the Ethereum blockchain (Bitcoin's primary contender).

The further evolution of NFTs (and some say the inflection point at which they become truly ubiquitous) will be driven by widespread adoption of the metaverse (another vague term which is much like trying to explain what the internet was to your grandmother in 1993). Broadly speaking, the metaverse is a persistent virtual reality, mirroring the world we know, where avatars can do anything from buy digital real estate, attend virtual events, go out to virtual restaurants, go virtual shopping and so on. Facebook's high-profile rebranding to Meta demonstrates Big Tech's bet on just how significant the virtual universe will become – and behind the hype, significant sums of investment in NFTs are already being exchanged.
What is an NFT?
How can an NFT be described? Simply put, an NFT is a unique digital asset. This may cover a range of virtual goods, from virtual real estate to creative content including art, videos and tweets – all with ownership verified on the blockchain. With fiat currency or any other store of value such as gold, a physical token, such as a dollar bill, needs to be secured in a centralised system for safekeeping, such as a bank or a safety deposit box, and typically requires a middleman (i.e. the existing global financial system). An NFT's proof of ownership relies on the distributed ledger technology of the blockchain, which creates a decentralised, immutable and transparent way of owning almost anything in the virtual world. It is a nebulous concept, and one that is set to create much confusion.

For example, the case of Arsenal Football Club trying to sell NFT fan tokens, essentially digital memorabilia, highlights the regulation challenges that may lie ahead. In December 2021, the UK's advertising regulator banned two promotions for fan tokens from the club, accusing it of misleading supporters over the risks of investing and not making it clear the 'token' was a virtual asset.

As the sector continues to define itself through the art world and beyond, creators and investors alike are scrambling to come up with ways of capitalising on the new digital form. For example, players of NFT-powered business simulation game Legacy have spent $54m on plots of land that went on sale in December 2021. Superworld, a virtual planet where people can buy virtual real estate, is selling the the Taj Mahal and the Eiffel Tower for the cryptocurrency equivalent of about $200,000 and $400,000, respectively. Their current owners paid less than $400 each for the assets, demonstrating the returns on investment to be made for early movers.

Facebook, sorry Meta, is betting on individuals and corporations moving towards the metaverse for work, entertainment and social interaction (music concerts, celebrity VIP events, cultural exchange and so on). Augmented reality and virtual reality will allow a fully immerse experience in the metaverse where the distinction between the physical world and virtual reality will blur and merge. In this new world you will be able to buy an NFT and collect it as a physical object in the real world (a token of some sort), with ownership ensured on the blockchain and, eventually some would hope, the ability to spend it as a form of currency.
Are NFTs a savvy investment or a waste of money?
So, the question is, have rich people with nothing better to do with their money found a new way to waste it or are they, in fact, savvy investors who understand that the next frontier of business is a virtual one? GlobalData's blockchain thematic research, published in May 2021 just as the NFT trend was appearing, characterises newer blockchain technologies such as NFTs as "awash with hype and far from mainstream adoption" but adds that they also come with a powerful value proposition and a desire to transform core market infrastructure.
Like cryptocurrency, NFTs will be tried and tested in various forms in pursuit of this value proposition, and investors will reap large rewards while others will likely lose fortunes, according to US business personality and NFT commentator Gary Vee. With a YouTube following of 3.65 million people, Vee is one of the most high-profile proponents of NFTs. While his online content comes close to NFT evangelism, he consistently warns his loyal following that 95% of NFT projects launched today will fail. Despite this, he is convinced that NFTs will underpin everything we do the real world and will become as ubiquitous as email.

With the art market being only the first sector to adopt the new technology, innovative creator content will become key in the metaverse and will drive the creation of a financial trade in NFTs. In a real-world indication of the kind of money that is involved, Art Basil, once the remit of global art aficionados, has been commandeered by Silicon Valley and is now on the speculative tech investor's annual calendar of events, facilitating the increasing frequency and value of NFT deals.
How well do you really know your competitors?
Access the most comprehensive Company Profiles on the market, powered by GlobalData. Save hours of research. Gain competitive edge.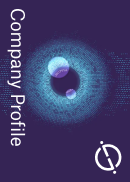 Company Profile – free sample
Thank you!
Your download email will arrive shortly
Not ready to buy yet? Download a free sample
We are confident about the unique quality of our Company Profiles. However, we want you to make the most beneficial decision for your business, so we offer a free sample that you can download by submitting the below form
By GlobalData
There are opportunities for businesses to use NFTs in novel ways, according to Chainalysis economist Ethan McMahon. Major game developers have entered the space and there are also opportunities in the music space. "Instead of music label rights systems, people will be using NFTs to distribute rights for songs, for example," says McMahon. Major brands are partnering with NFT projects, with sports fashion brand adidas launching an NFT collection of both physical and digital products. The collection of digital and physical comic books was created in collaboration with a host of trending metaverse players: Bored Ape Yacht Club, NFT influencer Gmoney and comics series Punks Comics. "It is something that major industries should pay attention to and posit potential use cases because blockchain technology is far easier and transparent than the fiat system that we are using," says McMahon, who tells detractors that the bubble is not about to burst any time soon. "We have seen $8.3bn transaction volumes in 2022 so far and we are only in January," he says.
NFT investment flow is global
Chainalysis looked at web traffic data for popular NFT marketplaces to examine where in the world most NFT users are located. Results were a mix of web visits from several regions, with central and southern Asia, North America, western Europe and Latin America leading the way. The numbers suggest that, as is the case with conventional cryptocurrency, NFTs have achieved global popularity, with no region making up more than 40% of monthly web visits since March 2021.
As funding facilitates greater trade flows, a market in NFT trading platforms will develop. OpenSea is currently the largest NFT trading platform. The company raised $300m at a $13.3bn valuation in January 2022, just four years after it was founded. According to Chainalysis, 6,000 NFT collections on OpenSea have undergone at least one transaction, including buying, selling or minting, to date. This activity is trending upwards, as the number of active NFT collections – defined as those that have undergone at least one transaction in any given week – has risen significantly since March 2021.

William Je, CEO of Hamilton Investment, a global fund manager and founder of Himalaya Exchange, a global cryptocurrency digital exchange, says his fund, along with many others, is not actively investing in NFTs but monitoring the space very closely. The company is in ongoing discussions with several tokenisation companies, but in terms of investment, Je does not see the value proposition for investors in following the trend and simply investing in NFT assets. "We want to invest in game-changing companies, not the product," he says, adding that the real value NFTs bring to financial systems is a means of easy and low-cost transfer of value. "At some point, the market will distinguish between this real value and what is part of a bubble," he says.
Who is right on the value of NFTs – the likes of evangelist Gary Vee or the more cautious William Je – remains to be seen, but the tokens should not be written off, and those who see them as little more than digital doodles or a passing fad were probably similarly dismissive about cryptocurrency a decade ago.