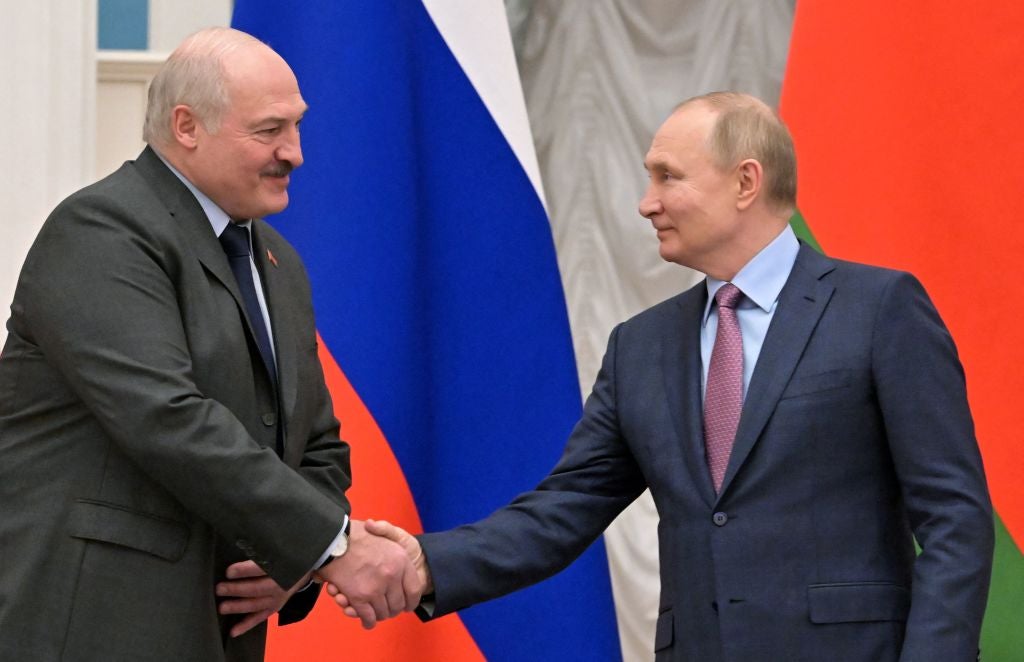 On 2 March 2022, the UN General Assembly overwhelmingly voted to reprimand Russia for invading Ukraine in a historic motion that demanded the withdrawal of its military forces. Of the 193 member states, 141 nations voted in favour of the resolution that "deplores in the strongest terms the aggression by the Russian Federation against Ukraine".
However, many of the former Soviet states have stopped short of publicly criticising Vladimir Putin's actions. The countries that rely heavily on Russian investment find themselves in a difficult position of balancing their security concerns with economic ones.
With this in mind, Investment Monitor looks at the foreign direct investment (FDI) relationship between Russia and the former Soviet states to find out where the country holds the most economic dominance.
Russia relatively closed to foreign investment despite economic strength
Given the size of its GDP, Russia is a relatively closed economy when it comes to foreign investment. According to figures from the World Bank, Russia was the 11th-largest economy globally in 2020. Despite this, it was only the 17th most popular FDI project destination in the same year, according to GlobalData's FDI Projects Database. Likewise, it was the 33rd most popular source market for investment.
Glenn Barklie, chief economist at Investment Monitor, says: "Russia's reliance on its natural resources and inability to diversify its economy, coupled with an unattractive business environment, tends to lead to less greenfield investment compared with what one might expect."
According to GlobalData, Russia invested in 139 FDI projects in 2019 and 2020. Almost 30% of these projects were in former Soviet states.
Of the 41 Russia FDI projects in the former Soviet countries, the most popular sectors for investment were financial services (22%), communications and media (14.6%), and software and IT services (9.8%).
In terms of business functions, sales, administration and marketing activities accounted for nearly 30% of Russian FDI in these countries, followed by manufacturing and financial services operations, which represented 22% of projects each.
Kazakhstan receives most Russian investment
Kazakhstan was Russia's second most popular FDI destination behind Germany in 2019 and 2020, making it the leading location of the former Soviet states. Russian investors created 14 FDI projects in the country across the two years, representing 22.6% of Kazakhstan's overall FDI during this time.
Key investors included energy giant Lukoil, which opened a $94m blending plant in Almaty in September 2019, and financial services company Sberbank, which announced plans to open branches in Atyrau, Nur-Sultan and Temirtau.
Kazakhstan has close economic ties with Russia and has been in talks with the Kremlin to protect bilateral trade from Western sanctions. The Kazakh government has also implemented a joint action plan with its central bank to limit the impact of these sanctions on the country's economy.
Uzbekistan is the second most popular Russian investment destination of the former Soviet countries analysed. Russian companies invested in 11 greenfield FDI projects there in 2019 and 2020, accounting for 17.7% of the country's overall FDI. Key sectors for investment included textiles, construction materials and logistics.
After a phone call between Uzbek President Shavkat Mirziyoyev and Putin on 25 February, the Russian press service announced that Uzbekistan "expressed understanding for Russia's actions". The Uzbek government has since clarified that it is taking a neutral position.
Tajikistan is the third most popular former Soviet location analysed. It received five Russian FDI projects in 2019 and 2020. This represented 35.7% of the country's overall FDI – the highest proportion of all former Soviet states. Moscow-based mobile phone operator MegaFon was the top investing company in the country during this period.
The Tajikistan government has yet to issue a statement on the Russian invasion of Ukraine.
Belarus, Russia's close ally, recorded three Russian FDI projects in 2019 and 2020. Russia is also a top investment destination for Belarusian companies. Belarus-based business created 17 FDI projects during this period, seven of which were in Russia.
Belarus, which was used as a staging ground for Russian forces, has been hit by sanctions from the EU, US and UK for aiding the invasion. The restrictions will target the country's most prominent sectors, which include wood, steel and potash.
Ukraine received three Russian FDI projects in 2019 and 2020, accounting for just 2.8% of its overall FDI. One of these projects was Vostok Management's planned grain terminal in Feodosia, a resort town in Crimea. In 2014, Russia seized and established military control over Ukraine's southern Crimea peninsula. Despite its annexation, Crimea is internationally recognised as part of Ukraine.
Armenia, Azerbaijan and Turkmenistan each received one FDI project from Russia-based companies during the period analysed. Although this is a small number of projects, they accounted for 7%, 5% and 25% of each country's respective FDI.
Armenia and Turkmenistan's governments have so far stayed silent on Russia's actions. Two days before the invasion, Azerbaijan signed an alliance agreement linking its foreign policy with Russia. However, the country has also supplied humanitarian aid to Ukraine.
Kyrgyzstan, which received no FDI from Russia during the period analysed, has also adopted a neutral stance. Despite the lack of inward FDI, the country's economy is heavily reliant on remittances sent home by migrant workers in Russia.
The Baltic states – Estonia, Latvia and Lithuania – have all openly condemned Russia's invasion of Ukraine. All three are EU members and support strong sanctions. Estonia received two Russian investment projects in 2019 and 2020, accounting for 3.8% of its overall FDI. Latvia and Lithuania did not receive any inward investment from Russia during this period.
In addition, Georgia and Moldova recorded no Russian FDI projects in 2019 and 2020. Both countries have formally applied to join the EU following Ukraine's plea for immediate membership. In August 2008, Russia launched a full-scale land, air and sea invasion of Georgia. Currently, 20% of the country's internationally recognised territory is under Russian military control.
Fewer than half of former Soviet states voted to reprimand Russia
Of the 15 former Soviet states, less than half voted in favour of the UN General Assembly motion demanding an immediate end to the Russian invasion of Ukraine.
In addition to Ukraine, all three of the Baltic states – Estonia, Latvia and Lithuania – voted in favour of the resolutions as well as Moldova and Georgia.
Belarus, under dictator Alexander Lukashenko, voted against the motion alongside Russia. It is one of five countries worldwide to vote in this way with the others being North Korea, Eritrea and Syria.
Armenia, Kazakhstan, Kyrgyzstan and Tajikistan abstained while Azerbaijan, Turkmenistan and Uzbekistan didn't vote at all.
As war rages on, it will become increasingly difficult, if not impossible, for these countries to remain neutral. In addition, as Russia begins to experience the full effect of the West's unprecedented sanctions, economic collapse seems inevitable. This will certainly impact its hold on its closest trade partners and investment locations.
More coverage of the Ukraine invasion from Investment Monitor: