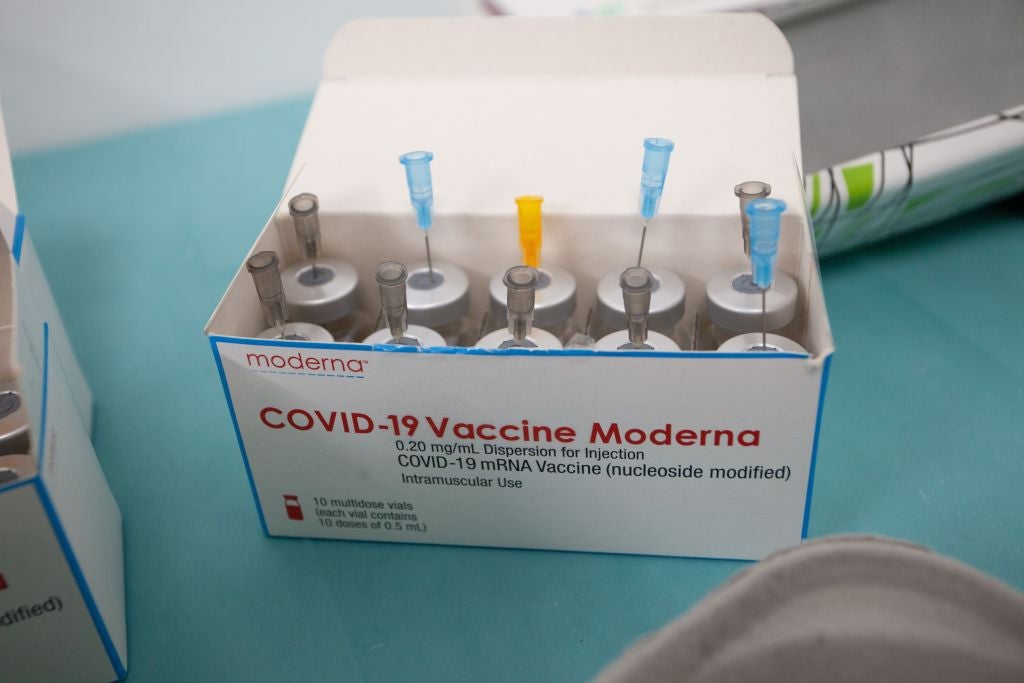 Few people had heard of mRNA technology before the Covid-19 crisis. In a spectacular feat of global cooperation and scientific advancement, mRNA vaccine technology was developed and deployed at breakneck speed (for pharmaceutical development) to address the global crisis. After decades in development, one of the few good things to arise from the Covid-19 crisis was getting this breakthrough technology over the line.

Until the pandemic hit, infectious disease was not a very well supported or invested-in subsector of the pharmaceutical industry. Indeed, leading mNRA Covid-19 vaccine developers Moderna and BioNTech were both small companies working on mRNA technology until the pandemic lent utility to the science, transforming them into billion-dollar companies. BioNTech was partnered with Pfizer on mRNA cancer vaccines before pivoting to development of the Covid-19 vaccine. From the pharmaceutical industry's backwater, the global vaccines market (including Covid-19 vaccines) is now projected to reach $149.2bn by 2026, according to Markets and Markets.

This growth is also reflected in GlobalData's FDI Projects Database, which found that DNA/RNA cross-border investment projects within the biotech sector increased globally by 100% between 2019 and 2021, from 38 greenfield projects to 76. The increase becomes even more significant when compared with biotechnology projects in general, which increased 44.7% during the same period.
What exactly is an mRNA vaccine?
mRNA vaccine development has been described as the 'digitisation' of vaccines. Every cell in a person's body has an identical copy of DNA. All life is based on proteins. An mRNA molecule relays genetic instructions from DNA to the cell's protein-making machinery. So in essence, the job of an mRNA molecule is to enable the expression of DNA into proteins. In this way, an mRNA vaccine delivers an instruction to the cell to manufacture a specific protein, which then does something – in the case of Covid-19, it generates immunity against Covid-19.

However, unlike traditional vaccines, mRNA vaccines are developed using genetic sequencing rather than physical viral samples. This means that, in large part, vaccine development can be done on a computer, allowing for drastically reduced development of a working vaccine and quick, scalable production that doesn't require cell culture development or protein purification. This has already been demonstrated by the fact that a Covid-19 vaccine was delivered in 100 days, and that more than seven billion mRNA Covid-19 vaccine doses have been delivered globally since the start of the pandemic. It also allows for fast generation of an updated vaccine if a new variant of the disease in question appears, such as Omicron.
Will mRNA disrupt the Big Pharma business model?
Some industry insiders believe that mRNA will allow access for smaller companies to work on vaccines and therapies in a democratisation of the existing Big Pharma monopoly. Ireland-based Normax Biomed is in the process of developing five mRNA vaccines and five global Vax factories. The newly launched company has a mission to disrupt the pharmaceutical industry by planning to charge just $4 per dose for large-scale delivery of mRNA vaccines. Traditionally, Big Pharma develops a patent and prevents competitors from using it for years, but mRNA vaccine technology is a game changer where development has become much more affordable, faster and more efficient, says Normax Biomed CEO Peter Jensen, who adds that it is now possible for smaller companies such as Normax to actually deliver regulated and approved vaccines.

Given that one of the founding ideals of digitalisation is to democratise society, does mRNA have the potential to democratise access to medicine? Jensen believes this to be true. An mRNA Covid-19 vaccine can be manufactured for less than $2 per dose. Jensen reasons that if Normax sells it for $4, that is an 100% profit margin. "That is a good profit on any business," he says. Plus, $4 is about the right price for anywhere in the world. Big Pharma is charging anywhere from $8 to $40 or more for its vaccines. If the US buys 100 million doses for $33.2bn, that is still fantastic value for a life-saving vaccine, says Jensen, but a lot of countries simply can't afford $32 per dose. So Normax Biomed's mission is to sell it to them for $4.
Jensen hopes that the pharma industry will comprise more small and medium-sized enterprises (SMEs) going forward, each with the ability to react nimbly to future global health needs – and there is much work to be done. "Last time I checked there were 7,000 diseases in the world and only 500 of them are treatable," says Jensen. "That is a vast area of diseases, a vast area of opportunity." Most recently, on 4 August 2022, the US declared monkeypox a public health emergency.

mRNA vaccine technology can be theoretically applied to almost any disease, whether it is an infectious virus or cancer immunotherapies, further enabling the scope of opportunity for smaller companies to enter the pharma market for niche therapies. Beyond Covid-19, immunotherapy mRNA vaccines for cancers is an exciting area that Normax Biomed plans to move into after it has developed its five mRNA vaccines, according to Jensen. This kind of pivot is possible for a small operation such as Normax Biomed in a way that isn't quite so easy for Big Pharma. "We are really like a speedboat, compared with a Big Pharma supertanker," adds Jensen.
mRNA vaccines beyond Covid-19
While it is true that a greater number of smaller companies will no doubt be developing mRNA therapies, GlobalData's proprietary research reveals that the front runners in clinical trials beyond Covid-19 continue to be the existing leaders in the field – specifically Moderna.
How well do you
really

know your competitors?

Access the most comprehensive Company Profiles on the market, powered by GlobalData. Save hours of research. Gain competitive edge.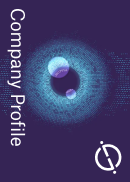 Company Profile – free sample
Thank you!
Your download email will arrive shortly
Not ready to buy yet? Download a free sample
We are confident about the unique quality of our Company Profiles. However, we want you to make the most beneficial decision for your business, so we offer a free sample that you can download by submitting the below form
By GlobalData

GlobalData found that Moderna currently has the most planned and ongoing mRNA vaccine trials beyond Covid-19, with the top area being cytomegalovirus infections (the herpes virus family). The company is also working on trials for the treatment of influenza, and phase one trials for the treatment of HIV were announced in January 2022.

GlobalData analyst Emily Martyn doesn't see SMEs entering the mRNA space in the short term. The initial set-up costs for mRNA vaccine development are still very high and mRNA vaccines are costly to distribute due to them requiring specialist logistics, adds Martyn. "However, over time these costs will reduce and there will be a point at which it will be accessible to SMEs," she continues. "We have seen this before with next-generation sequencing and CRISPR [gene-based medicines]. As soon as these technologies weren't cost prohibitive, they became huge tools in genetic research and accelerated development in the area."
Martyn adds that it is important to remember that the mRNA Covid-19 vaccines available today are accessible due to enormous global funding and support. "If there is a pre-existing effective vaccine for an established disease that uses older technology, I don't think an mRNA version of the vaccine will usurp it unless it is much, much more effective and/or safer," she says.
Martyn predicts mRNA vaccines will be developed if there is an outbreak of a new disease that cannot be contained with any existing vaccine, or a disease that affects a large proportion of the population that has an existing vaccine with a lower than desired efficacy. She imagines that this will change when the costs for mRNA vaccine development cease to be prohibitive in about five to ten years' time. "Hopefully we will see SMEs developing mRNA vaccines for rare and/or neglected infectious diseases," says Martyn. Perhaps, by then, mRNA technology may just be the democratising force it promises to become.
For a deeper dive into mRNA R&D in different sectors, visit our sister healthcare publications Clinical Trials Arena and Pharmaceutical Technology here:
https://www.clinicaltrialsarena.com/analysis/covid-19-influenza-combo-vaccines/
https://www.clinicaltrialsarena.com/special-focus/covid-19/covid-19-vaccination-pregnancy/
https://www.pharmaceutical-technology.com/analysis/mrna-vaccines-pandemic-outlook/