Simply put, agricultural technology, or agritech, is the application of technology to produce more with less, to make the farming process more efficient, from field monitoring to the food supply chain itself.
Dr David Rose, Elizabeth Creak associate professor of agricultural innovation and extension at the University of Reading in the UK, explains that when thinking of agritech, images of AI, robotics or gene-edited organisms spring to mind for many. However, the industry also includes simpler things such as tractors, combine harvesters or milking machines.
However, it is the more advanced technologies that are fuelling the so-called 'fourth agricultural revolution' which, much like the industry 4.0 revolution, will define the future of the wider sector.
Investors are spending heavily, backing early-stage start-ups that tout new tech to aid farmers. McKinsey analysis finds that funding, which primarily is funnelled to seed or series A rounds, falls into five broad investment categories: alternative proteins, sustainable materials, controlled-environment agriculture, digital and precision agriculture, and sustainable inputs.
With funding primarily channelled towards young companies, agtech start-ups have struggled to scale, with few going public or receiving later-stage funding, a trend additional McKinsey analysis suggests is because many agtech start-ups fail to find an adequate customer base.
Agtech adoption varies heavily across continents. European and North American farmers lead global agtech adoption, with around 61% currently using or planning to adopt an agtech product in the next two years. It is lowest in Asia, where only 9% of farmers use or plan to use an agtech product.
How well do you
really

know your competitors?

Access the most comprehensive Company Profiles on the market, powered by GlobalData. Save hours of research. Gain competitive edge.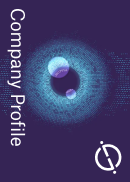 Company Profile – free sample
Thank you!
Your download email will arrive shortly
Not ready to buy yet? Download a free sample
We are confident about the unique quality of our Company Profiles. However, we want you to make the most beneficial decision for your business, so we offer a free sample that you can download by submitting the below form
By GlobalData
Within agtech, farm management software has the highest adoption rate at 21%, followed by remote-sensing and precision agriculture hardware (15%). Sustainability-related tech like software and hardware that measure emissions, and automation and robotics, lag in adoption at 5%.
"Over the next two years, limited growth is projected across categories, with roughly 4% of farmers saying they plan to adopt either farm-management software, precision-agriculture hardware, remotesensing solutions, or sustainability-related technologies, while additional automation and robotics adoption is projected to be slightly lower, at around 2.5%," the analysis finds.
While adoption rates remain low, farmers are open to innovation, especially new tools that can help improve their bottom lines through increased yields. Large farms – those with more than 5,000 acres – are most willing to adopt agtech products, where small farms with fewer than 2,000 acres are the least likely.
For those adopting agtech, three trends are visible.
The three trends of agritech
A report produced by the World Government Summit divides agritech into three main general trends. These are:
Technologies that "produce differently using new techniques":
• hydroponics
• algae feedstock
• bioplastics
• seawater farming
Technologies that bring food production to consumers while increasing efficiencies in the food chain:
• genetic modification
• 3D printing
Technology and applications that cross industries:
• drone technology
• data analytics
• precision agriculture
• nanotechnology
• AI
• food sharing and crowdfarming
Innovative agritech techniques include hydroponics, a cultivation method that leaves behind soil in favour of mineral nutrients in a water-based solution, which provides an alternative in locations where growing conditions are difficult. This method is often included in vertical farming, a way of growing crops vertically stacked to optimise space and in a controlled environment.
Robotics also provide a peek into a future of precision agriculture, where berries are picked by robots and the humidity of soil is monitored to eliminate the possibility of wasting water.
Agritech is having a huge impact upon the whole food supply chain, using technologies such as the internet of things and blockchain to reduce waste, while also improving the traceability of the food consumed.
The robots are taking over
Robotics is a branch of agritech that has real potential to revolutionise the growth of food, according to Simon Pearson, professor of agri-food technology at the University of Lincoln in the UK.
Robots are being developed that can treat crops in ways that do not require pesticides, explains Pearson. This means that a machine can find weed spots and use a hole to remove the weed instead of having to spray the fields with pesticides.
This means that robots can be used to increase the sustainability of agriculture and address issues such as a shortage of manual labour, says Rose at the University of Reading. He points to the case of a post-Brexit UK, which is experiencing difficulty filling posts previously held by migrant seasonal workers (and, more recently, problems stemming from food pickers having to socially distance). With robot workers, neither of these problems is an issue.
Machine learning and AI are also at the heart of what is ahead in the agritech world, according to Pearson. He explains that they will not only allow robots and sensors to keep track of soil quality and water levels to optimise production but that they can also link with blockchain technology to help food become more traceable and therefore reduce waste.
Blockchain technology has the potential to democratise food to enable better choice, says Pearson, given how it can inform a consumer of the origin of the food, explain how it was created and give information about its carbon footprint, while the internet of things can be used to track data across supply chains.
Head of industrial and energy at Cambridge Consultants Niall Mottram highlights the importance of agritech to broader sustainability goals, especially soil measurement and specifically the measurement of carbon in soil.
"As countries sign up to different decarbonisation agreements and the idea of getting to net zero by 2050, there is an increasing understanding that we store an enormous amount of carbon in the soil, but we don't really know how much and we don't really know how to influence it at the moment," says Mottram. "So if we can get better information as to how much carbon is there at the moment and what influences it, that will have a huge impact on how countries meet these carbon and sustainability targets.
"I have seen a huge uptake in innovations in that space. I think it is very telling that one of the big unicorns in agritech, Indigo, based out of Boston, launched its Terraton Initiative."
Announced at the end of 2019, the Terraton Initiative aims to remove a trillion tonnes of carbon dioxide from the atmosphere by storing it in agricultural soil – a process called sequestration.
"This is also linked to having better ways of sensing what is actually in the soil to date, and then informing farmers what they should do in terms of their processes in order to store more, because there might be a future where governments mandate farmers not to grow certain crops, but to set aside fields to store carbon," says Mottram.
The mother of invention
When it comes to agriculture and food production, necessity is the mother of invention. Mottram explains that – perhaps unsurprisingly – it is in the countries with the greatest pressure on natural resources that the most impressive levels of innovation are found.
"There is a huge agritech cluster in Israel, and they have incredibly limited natural resources for many different reasons, both political and geographical," he says. "They have got an incredibly vibrant start-up scene, in particular, in agritech, with companies involved in irrigation systems, data analytics and different machine learning technologies. They are punching well above their weight as a country because they need to."
Other prominent locations for agritech include Australia and New Zealand, two countries that have fewer agriculture subsidies than their counterparts, explains Mottram. This, he says, leads to a system deeply rooted in pure economics – if you are not viable, you go out of business.
Countries within the Gulf Cooperation Council have also ramped up their investment in agritech due to their limited natural resources.
From a funding perspective, Silicon Valley in the US is the main global hub, which is both a blessing and a curse, notes Mottram.
"You get some companies with oodles of cash, but also oodles of expectation that come with that cash," he says. "So it is a little bit of a double-edged sword."
Mottram adds that it is interesting to compare a US-based vertical farming company such as Plenty with a Japanese counterpart such as Spread. The funding levels at Spread are a fraction of those at Plenty, but the yield Spread gets from the production in its facilities is quite similar, he notes.
What does the future hold for agritech and food?
Unsustainability, stemming both from food being produced in ways that negatively impact an already delicate environment and food waste further exacerbating this situation, is a key problem facing the food industry. Meanwhile, the demand for food is increasing as the world's population keeps on growing.
"I think that for quite some time we have known that our food system is somewhat broken. That is both in terms of problems with primary production – we have done too much damage to the environment – and that we need to produce more food," says Rose, who draws attention to the need to resolve these issues in an environmentally friendly way, especially with net-zero targets in mind.
Rose adds that agritech can be the tool to produce more food, while assuring there is less food waste, and also potentially increasing transparency and trust in the supply chain for the consumer.
"What causes food waste?" asks Pearson, who explains that although a lot of food waste takes place at home at the consumer level, a big part of it takes place even before the food arrives on supermarket shelves.
"In the supply chain, it is usually because the inventory is mismatched through the supply chain, creating stock errors in that process, which in turn creates waste," he adds. "Using AI or machine learning you can optimise inventory to reduce food waste."
Agritech encompasses a broad range of technologies that have the potential to ameliorate some of the problems along the chain of the food system, while also helping to halt one of the major global threats, that of climate change.
As with any technology, the outcomes from its application lay in the hands of the user and it is yet to be seen whether agritech will build a greener food system or whether the system will continue to work against the grain of sustainability.