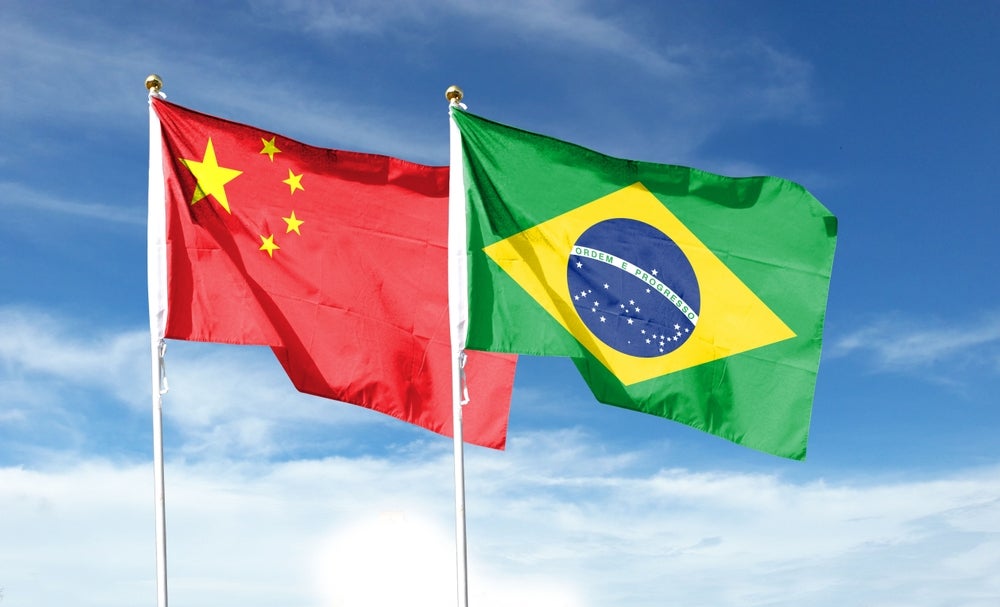 Each week, Investment Monitor's editors select a deal that illustrates the themes driving change in our sector. The deal may not always be the largest in value or the highest profile. We select it because of what it tells us about where the leading companies are focusing their efforts, and why. We pick apart the deal itself and the industry theme behind it. This new, thematic deal coverage is driven by our underlying Disruptor data, which tracks all major deals, patents, company filings, hiring patterns and social media buzz across our sectors.
The deal
China's flurry of investment into its BRICS partner Brazil shows little sign of abating under the presidency of Luiz Inácio Lula da Silva. The latest mega-deal sees Chinese solar, battery and electric vehicle (EV) manufacturer BYD committing to invest $625.9m (4.5bn yuan) to build a new EV facility in Camacari, a city in the eastern state of Bahia.
Why it matters
China and Brazil have a lot in common. They are both founding members of the BRICS grouping, a geopolitical bloc that was initially identified in 2001 as a quartet of large fast-growing economies, along with Russia and India, later joined by South Africa. As relations between the quintet became more formal, other countries such as Argentina and Iran voiced their intention to gain membership, not least because of its image of being a rival/alternative to the G7.
The China-Brazil love-in doesn't end there, however. China's trade war with the US has been well documented, but Brazilian President Lula's recent demand for greater dedollarisation in emerging economies will have been warmly received in Beijing. This came after Lula had stated on a three-day visit to China in April that the countries should form a partnership to "balance world geopolitics".
Therefore, this announcement from BYD, which will create 5,000 badly needed jobs in Brazil – which had an unemployment rate of 8.6% in May 2023, although the World Bank estimates that the figure among the country's youth is at least double that – is a timely one. In some countries, the reliance on Chinese investment is backfiring a little, but Brazil? Not yet, at least.
Of the relationship between Brazil and China, Investment Monitor chief economist Glenn Barklie says: "China is Brazil's leading export destination, according to UN Comtrade. Brazilian companies exported $90bn-worth (432bn reais) of goods to China in 2022 – 27% of its total exports. Brazilian goods exports to China actually declined between 2014 and 2016 before rising sharply in both 2017 and 2018, growing by 35% in each year. In fact, the trade value of Brazilian exports to China in 2022 is more than double the dollar value it was in 2011.
"Although Brazil is a smaller trade partner to China than other countries, relatively speaking, it is still exhibiting a high growth trend. Brazil was China's 18th-largest export market in 2022. Companies in China exported $62bn-worth of goods to Brazil. Chinese exports to Brazil have risen sharply recently. In 2020, the country was exporting around $35bn-worth of goods. Exports grew by 53% in 2021 and by a further 16% in 2022."
After his visit to China in April, Lula signed agreements worth around $10bn with China (he also penned a further $2.5bn agreement with the United Arab Emirates). Lula stated that his government is opening up Brazil for foreign direct investment (FDI). He also outlined Brazil as a key destination for clean energy investment, which fits in nicely with the announcement of a deal with an EV manufacturer such as BYD.
When it comes to the FDI relationship between China and Brazil, Barklie says: "In terms of greenfield FDI, Chinese companies are more active in Brazil compared with Brazilian companies in China. GlobalData has recorded 50 greenfield FDI projects into Brazil from Chinese companies since 2019. Electronics, communications and renewable energy are key FDI sectors.
"Other Chinese automotive manufacturers have announced EV manufacturing projects in Brazil. Great Wall Motors announced a new plant in Iracemápolis, which will be capable of producing 100,000 vehicles per year. Meanwhile Higer Bus announced it will invest $50m in a new electric bus factory in Pecem."
While the figures of the deal look good for Brazil (and Lula), Barklie warns that the country shouldn't get too complacent when it comes to its FDI landscape. "Although the investment from BYD is very much welcomed, Brazil should be looking to diversify its outreach for EV investment," he says. "In recent years, the country has relied heavily on big investments from Chinese and US companies."
As for BYD, the deal sends a strong message to the US. "In what is becoming a more common trend, it seems like BYD is intentionally avoiding further investing in the US due to concerns over its deteriorating political relationship with China," says Barklie. "BYD opened three new service centres in the US in 2019 and 2021 but appears to be holding back on any large-scale manufacturing investment."
The detail
BYD will invest $625.9m to build the new EV facility in Bahia. The project will consist of three manufacturing units: one dedicated to the production of chassis for electric buses and trucks; one for the production of hybrid and electric cars; and the third to focus on the transformation of lithium and iron phosphate. The new complex is scheduled to be operational in the second half of 2024 and the three factories are expected to generate more than 5,000 jobs.