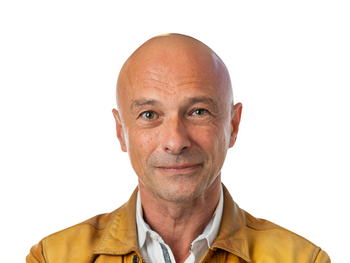 In this month's spotlight interview, Investment Monitor sat down with Semyon Dukach, founding partner and managing director of US-based One Way Ventures, a venture capital (VC) firm funding exceptional immigrant founders. Semyon has staked his entire company on the belief that immigrants are more likely to build outstanding companies, and he and his team have seen firsthand the ways in which immigrant founders are able to thrive, no matter the circumstances.
Currently, start-ups seem to be split along two paths: that of generative AI, where cash is abundant, and that of everybody else, for whom winning over investors is harder than ever – but for VCs looking at both sides of the spectrum, one thing should be crystal clear. They need to find the founders who will come out stronger when they inevitably go through hardship (especially considering that the potential for a recession still looms over the US).
Why are migrant-led start-ups in a better place to succeed?
In many ways, the immigration experience is similar to building a start-up. Many go through tremendous hardship to build a brand new life, construct a network from scratch and overcome obstacles that seem insurmountable.
Immigrants have already been through a lot more than most people just to get to the starting line. When building and scaling a start-up, they are grittier, they don't give up, but hustle harder and do what it takes to succeed.
For immigrants striving to build a life in the country, the stakes are higher if their business fails. They will go to greater lengths to cut back, pivot and adjust to ensure they are still at the table when the conditions are prime for the business to take off.
They are also better placed to take advantage of international networks to run the business more efficiently and perhaps expand abroad in future.
To what extent does the VC sector suffer from a lack of diversity?
VCs are gradually becoming more diverse, but the old boy networks still dominate the industry to a large extent.
Because immigrant founders often present themselves differently to native founders, many VCs might overlook their exceptional qualities. People from some cultures believe it is indecent to brag; others focus too heavily on the tech and not enough on speaking to customers.
VCs who can see past those cultural differences are able to appreciate immigrants' unique capacity to succeed, whether that be their proven ability to grasp new cultures or their refusal to throw in the towel.
Funding immigrant entrepreneurs is the smartest business decision for us and one that aligns directly with our mission. It is no coincidence that immigrants founded more than one-in-two unicorns in the US, and two-in-three of the top AI companies. It is a privilege, not a service, to work directly with immigrant founders as they build world-changing companies.
Is the US still particularly well placed to benefit from migrant talent?
We believe that the random circumstances of one's birth shouldn't limit one's opportunities in any way. The US was built on the strength of resilient immigrants, and we should welcome all people who come here with open arms – not just because it is the right thing to do, but because our country depends on it.