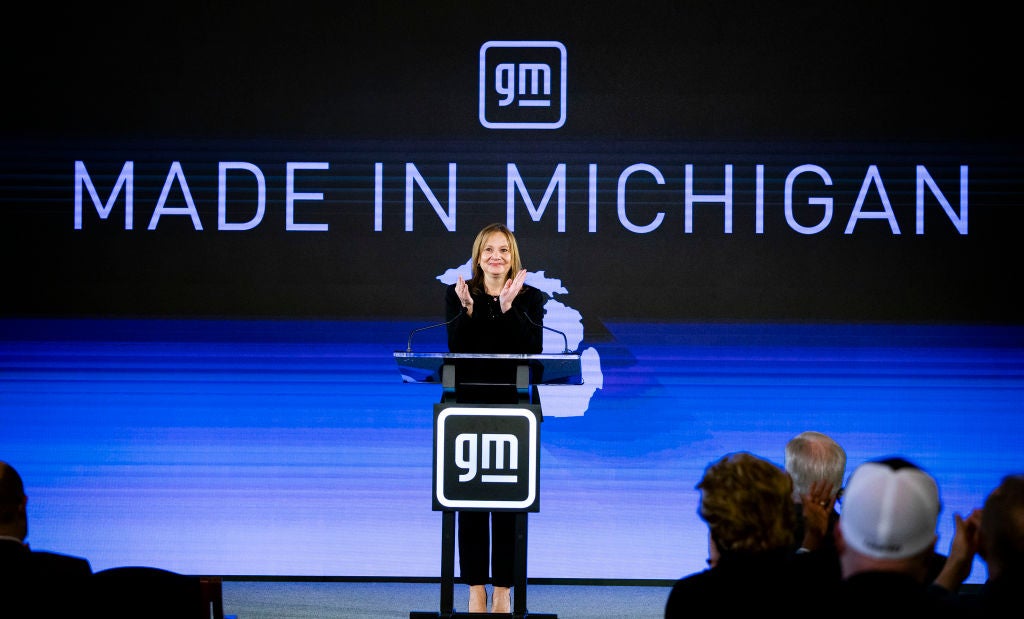 It has been proven that companies that make a strong, meaningful commitment to gender diversity tend to have higher levels of success. Gender-diverse teams achieve higher sales and profits when compared with male-dominated teams. Furthermore, the Fortune 500 companies with the highest representation of women on their boards financially outperform companies with a lower representation.
Such findings have been published in many reports, including one released recently by The Pipeline, an organisation supporting diversity and inclusion, which states: "FTSE companies with no women at the board level are 10 times less profitable than those whose executive boards have women holding one-third of positions." However, despite the clear benefits of gender equality, women's advancement within the workplace remains significantly imbalanced.
In 2021, the number of female CEOs of Fortune 500 companies hit an all-time high of 41. Although it is encouraging to see this figure outperform previous years, when looked at from a wider perspective it shows that women make up only 8.2% of the Fortune 500 list's chief executives. Despite this disappointing representation, the female CEOs in the list have more than matched their male counterparts in terms of business performance, as shown by the examples below.
Mary Barra, General Motors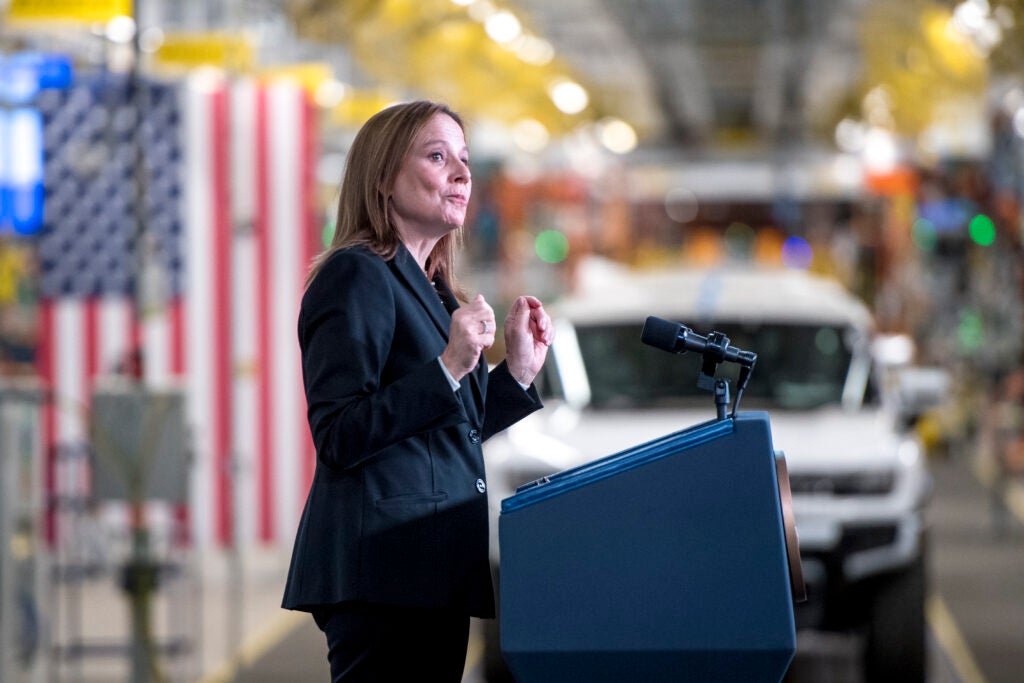 Mary Barra became the first female chief executive of a major global automaker when she succeeded Daniel Akerson at General Motors in January 2014. In an industry where women represent less than 25% of the entire workforce Barra has overcome significant challenges during her tenure. This included the recall of 2.6 million cars due to faulty ignition switches (only one month into her role) and a mass strike of 48,000 workers across 50 plants in the US in 2019.
In late 2021, Barra announced her key objective would be the development of electric and autonomous vehicles, explaining that she planned to double the company's annual revenue and expand its margins to between 12% and 14% by 2030. In total, General Motors plans to spend $35bn by 2025 producing electric vehicles (EVs), with $7bn being allocated to a new battery plant in Michigan, which is expected to create 4,000 jobs.
The company is keen, however, to outsource operations and is pinning its hopes on EV domination by investing heavily in China. In June 2021, General Motors announced it had expanded its design studio in Shanghai, which now focuses solely on developing electric and connected cars and no longer engages in the design of petrol vehicles. The company almost doubled its existing design space to 5,000m2 and plans to hire new staff to meet the demands of local customers. In September of the same year, General Motors stated it will invest $300m in China-based automotive company Momenta to further accelerate its development of next-generation autonomous technologies.
General Motors has a reputation for investing domestically in the US, but its second significant investment in China within a three-month period shows it is aware of the advantages international knowledge and innovation can bring. The company will need to rely heavily on its China-based operations to meet its ambitious targets of overtaking Tesla as the number one EV manufacturer by 2025.
Carol B Tomé, United Parcel Service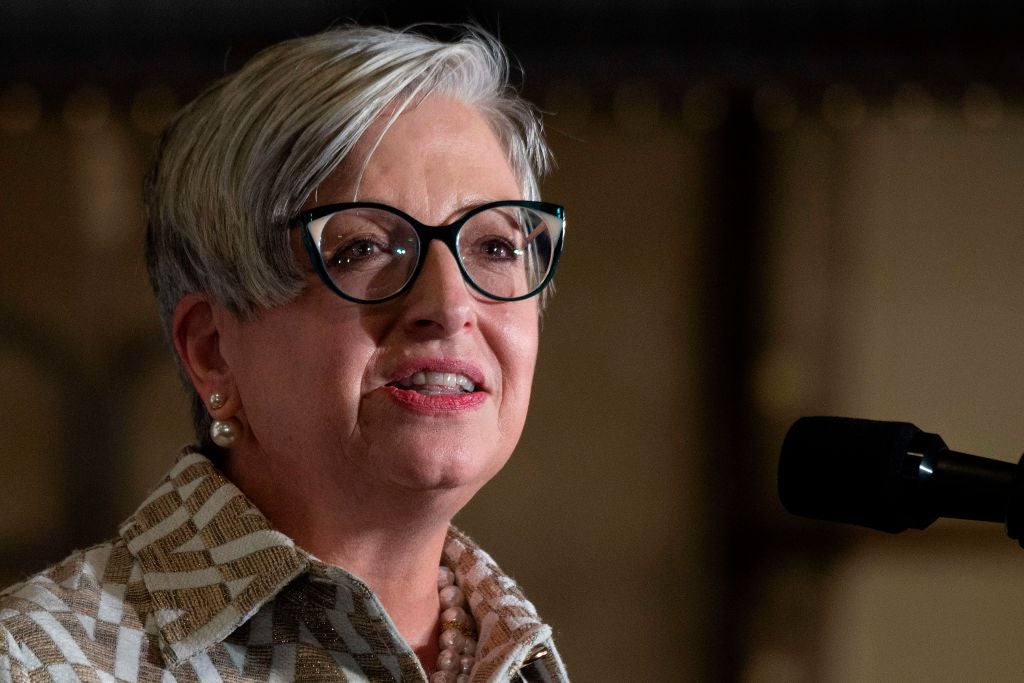 Speaking at the Virtual CNBC Evolve Global Summit, Carol B Tomé explained her reason for coming out of retirement at 2019 and succeeding David Abney as CEO of United Parcel Service (UPS). "The stock price had been flat for about six years. I'm like, I think I could get in there and swizzle the business model a little bit and create some value," she said.
Tomé quickly ascertained that she needed to 'reverse engineer' the company's lengthy approval processes and speed up on-ground operations to regain market share. To do this she needed to invest in additional infrastructure and expand the company's portfolio of shipping services to include same-day delivery.
Two months after Tomé stepped into her role as CEO, UPS made its largest single investment, in France, spending $100m (€91.87m) to open an advanced technology hub on the outskirts of Paris. The 30,000m2 facility employs almost 1,000 staff and forms part of the company's multi-year, $2bn investment plan, which aims to expand and modernise the company's network across Europe. Several more significant investments on the continent followed, with a new $48m hub opening in Barcelona in October 2020, followed by an 8,500m2 sorting and delivery centre in Prague in September 2021. The same month UPS invested $184m to expand its East Midlands air hub in the UK, creating a further 640 new jobs. This European focus looks set to continue with an additional 40,000m2 healthcare logistics facility expected to commence operations in Milan in March 2022.
Further afield, UPS has also prioritised improving its infrastructure and subsequently streamlining the customer experience. In August 2021, it opened a new technology incubator in Singapore to help solve existing supply chain issues. The company describes the centre as "an environment for UPS to collaborate with customers, technology partners and academia across Asia through hands-on experiences with next-generation supply chain technologies in a simulated warehouse. These new concepts will be evaluated in what is the first of several innovation centres to be established by UPS worldwide."
The challenge of taking up the most senior role in the world's largest courier company (by revenue) during a pandemic did not phase Tomé, nor did it put the company at any disadvantage, with UPS enjoying record financial results in 2021. Moreover, the company announced a fourth-quarter 2021 consolidated revenue of $27.8bn, representing an 11.5% increase compared with the same period in 2020.
Safra A Catz, Oracle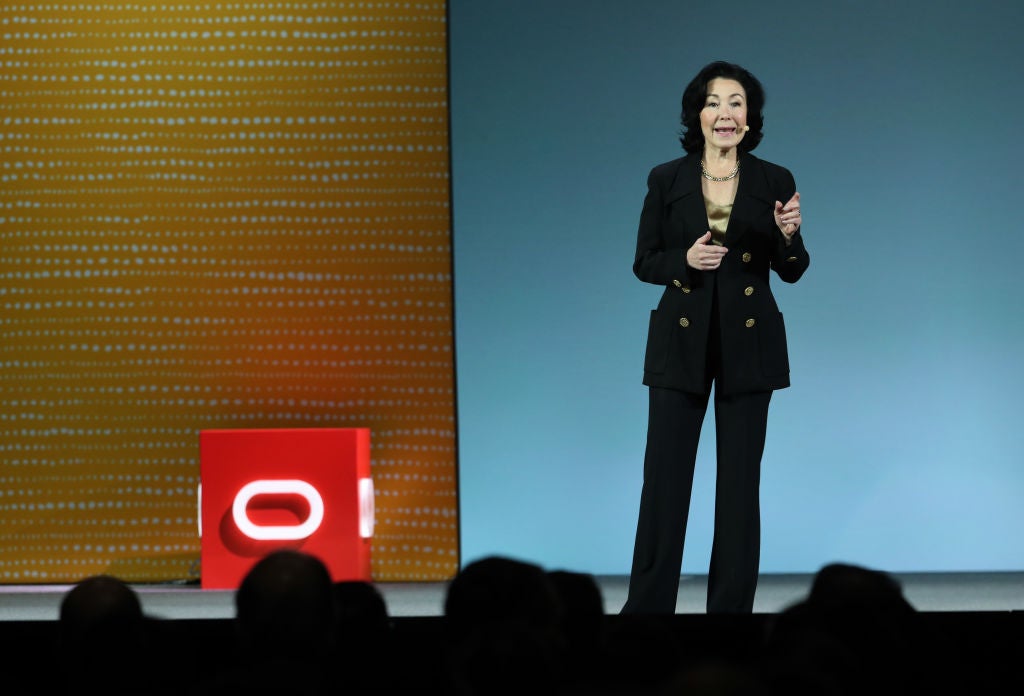 Safra A Catz has served as CEO of computer technology corporation Oracle since September 2014 and has been a member of the company's board of directors since 2001. In 2015, she became the highest-paid female CEO in the US and has also featured on Forbes' list of the world's most influential businesswomen. Notwithstanding the recognition she has garnered, Catz is aware of the prejudice women in senior positions can experience, saying: "The most significant barrier to female leadership is the actual lack of females in leadership. The best advice I can give to women is to go out and start something, ideally their own businesses. If you can't see a path for leadership within your own company, go blaze a trail of your own."
Oracle has always embraced foreign direct investment (FDI), with almost 270 office locations across 73 countries, and in recent years has strengthened its international operations. In October 2019, under Catz's leadership, Oracle announced a strategy to expand its activities in South Africa to increase competitiveness with Microsoft's recently opened operations in the country. Microsoft's two data centres, which opened in March 2019 in Cape Town and Johannesburg, made the company the continent's leading provider of cloud computing services. Oracle in turn opened the 'Future Ready Lab' in Johannesburg, its first laboratory on the continent. The company opened a second location in Cape Town, and has plans to roll out facilities in other African countries such as Mauritius, Botswana and Namibia.
Oracle further strengthened its African operations in late 2019 with the opening of a new data centre in Cairo, which followed a business development hub already active in Egypt, creating approximately 45 new jobs. In October 2021, the company made one of its largest investment announcements, stating it would open 14 new cloud regions across Europe, the Middle East, Asia-Pacific and Latin America. The investment forms part of a wider strategy for Oracle in which it aims to have a minimum of 44 cloud regions by the end of 2022. This major increase in FDI activity marks one of the fastest rates of global expansion of any major cloud provider.
The US has a long way to go when it comes to gender equality in leadership positions compared with many European countries. Women in board-level positions represent 29% of the roles in the US, which despite being a significant increase on the 8.2% represented in the Fortune 500 list, remains 15 percentage points lower than the average in France, were women represent 44% of the workforce in leadership positions. Women's visibility has continued to improve, albeit at a slow pace, and true gender balance in senior roles still seems a long way from being achieved. The above examples show, however, that female leadership can embolden and enhance any company, and those shying away from filling leading positions with women are placing themselves at a disadvantage.