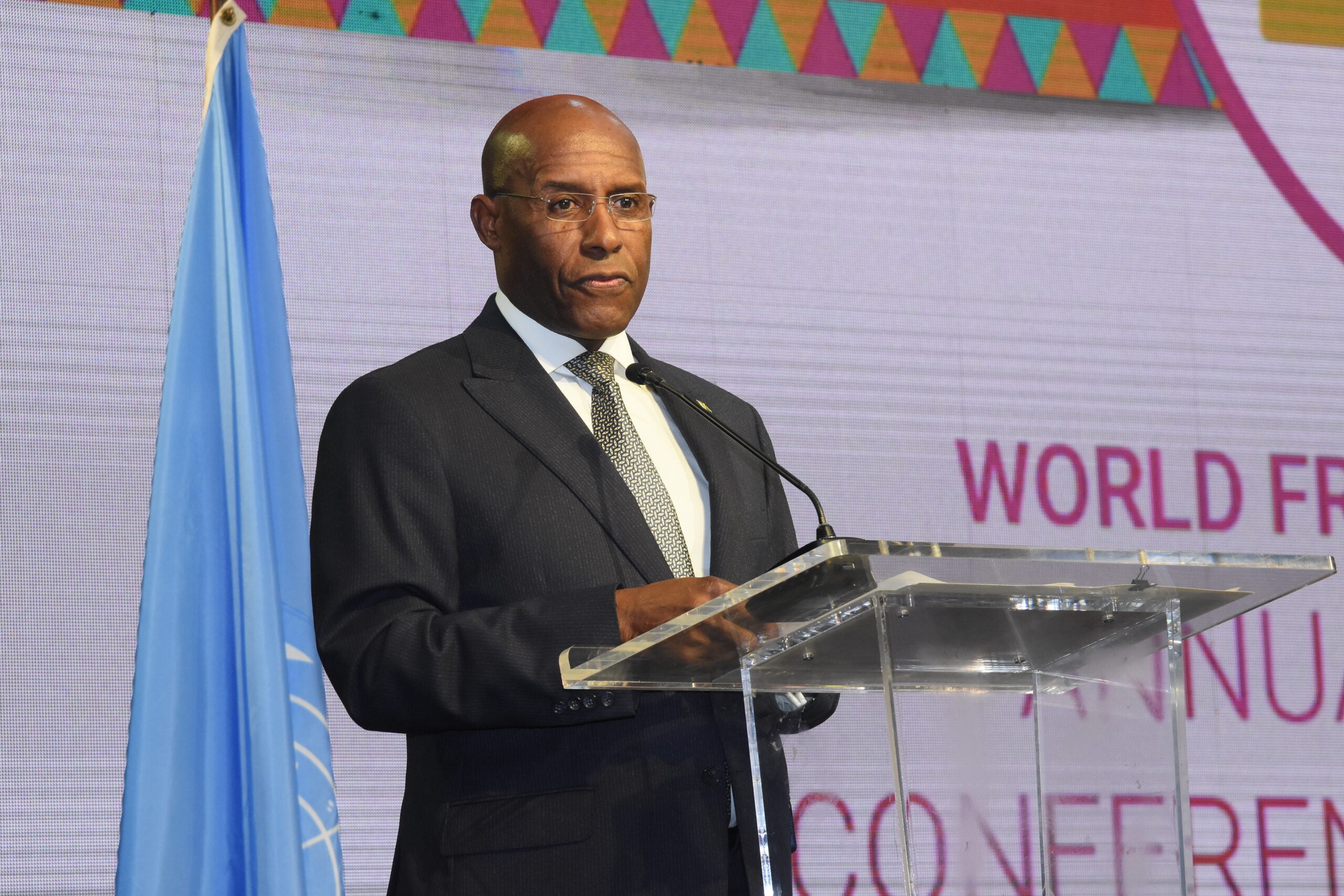 Inflation is a major concern right now for policymakers worldwide and has been a big topic of conversation here in Montego Bay at the World Free Zones Organisation annual conference. What impact do you expect inflation to have on Jamaica?
I want to start with a positive. When you have high oil prices, it is the best impetus that oil-producing countries could ever have. The price is 147, and do you remember what happened to the world when oil prices went to 147 in July 2008? There was a worldwide recession. We see where it is heading now.
My point is that it says to sensible and sensitive political leaders: move. Our prime minister [Andrew Holness] said that he wanted to get renewables to 50% of our power generation by 2030. My suspicion is that when I go to the next cabinet meeting there will probably be higher targets and shorter periods of time to get it done because we just can't stay here. There is an impetus to make a strategic change. I often joke that Germany, just before China took over, was the leading renewable energy country in the world, and they, I estimate, get about two weeks of sunshine a year! We get it all the time. So we need to move.
What we have done to mitigate the pain that ordinary people will suffer is that the minister of finance [Nigel Clarke] has gone in and said: those who use 200 kilowatts per month of energy, we will give them a financial subsidy. We have also arranged with the car dealers to bring in the first 1,000 electric vehicles [EVs] to Jamaica. Now, as we ramp up renewable energy, EVs become cheaper to operate. So we are making those kinds of strategic changes to deal with the energy inflation because that is the biggest drag off inflation that will happen probably, outside of Russian and Ukrainian grain.
What role can Jamaica, as an agribusiness location, have in helping alleviate the global food crisis sparked by the war in Ukraine?
The first thing we are going to do is make sure we eat a lot more of what we grow. Recently, I travelled on the north coast [of Jamaica] and I saw a wonderful slew of big breadfruit trees. You can eat breadfruit by roasting it. You can eat it by cooking it. What they are doing is creating breadfruit flour. We are now eating a lot more sweet potatoes. We grew up eating rice and loving rice and flour. We have to import those. I know we are eating a lot more sweet potatoes and yams.
We are also growing it for the Jamaican diaspora. When you live in Atlanta or New York or London, you want that Jamaican food, so we are exporting it a lot. I want exports to go exponentially. That is the only way as a country of three million people, $5,000 gross domestic product per capita, which is small, it is the only way we are going to get rich. We are also growing food to feed guests who come to our hotels. That is an export because they bring hard currency, and instead of importing flour and rice, we serve them, we create wonderful foods for them from our own products.
There is a lot of discussion about nearshoring. Do you see real evidence of it happening in a way that benefits Jamaica?
Money is leaving Asia and Europe, and it is coming to this region… The [Latin America and Caribbean region] was forgotten for two or three [US] administrations, in my view. Now [US President Joe] Biden is saying: "We are putting money in here." You have lots of people leaving Latin America and the Caribbean and going to the US, but the US will want them to stay in [their own countries], which means these countries have to be better off.
How well do you really know your competitors?
Access the most comprehensive Company Profiles on the market, powered by GlobalData. Save hours of research. Gain competitive edge.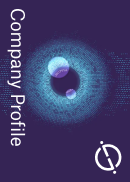 Company Profile – free sample
Thank you!
Your download email will arrive shortly
Not ready to buy yet? Download a free sample
We are confident about the unique quality of our Company Profiles. However, we want you to make the most beneficial decision for your business, so we offer a free sample that you can download by submitting the below form
By GlobalData
If democracy is going to survive, it has to provide prosperity for its people, otherwise something else becomes attractive, and I think the Biden administration understands this instinctively. We are bang in the middle of the Americas region, Panama-bound ships come by us, we have great connectivity to the biggest market in the world in the US, and we are right next to the biggest military in the world. Therefore, we think that Jamaica, which is English speaking, has English law and no currency control regime, is a really, really attractive place in a changing world to invest your money.
We are setting up four new free zones. We are linking our ports by rail and road to right near the airport, making it very accessible. Our free zones in Jamaica, through the pandemic, have been the fastest-growing economic sector in the country, and we are investing to make sure this continues. [The sugar market is struggling, as is bananas and bauxite, so] we have had to find other ways, and the special economic zone arrangement is one where we are investing significantly.
We are becoming a place where people can say 'you go to Jamaica, and they move your paperwork and sort you out very quickly'. We will change laws [to show] we are serious about business.
What about global tax reforms and their impact on FDI in Jamaica?
The OECD is looking to level the playing field [on tax]. In levelling that playing field, you could in fact entrench anomalies that are against emerging and small island developing countries. This is a problem. When you say we are going to have a flat tax of 15%, I have to be of the economic school that believes in a flat tax, [but that] flat tax that [applies] to Dubai, with 10% of its population being Emiratis and 90% being foreigners. I have 99.2% of my population being Jamaicans and I don't know where to send them.
When you make a rule that Dubai can flex with, you put me at a disadvantage. When you make a rule that says I must have the same flat tax as Switzerland, Dubai or the US, you put me at a disadvantage because they already have an advantage. So I am going to become less attractive to foreign investors. So that is why I say we are going to have to negotiate.
I might say, I will keep the 15% tax, what you are going to have to allow me to take 2.5% or 3.5% of that and find a way to invest it back, so that I take out some of the investment costs. It means I can de-risk the investment cost. So foreign investors will still find my country to be attractive. It is a negotiation, but who is in the room? We are here to say: listen, guys, your idea of a level playing field might not be so equitable.
Our current corporation tax is wonderfully reasonable at 25%. However, in the special economic zones we give 12.5%, but there is an additional incentive that, depending on how many Jamaicans you employ, you can bring that rate down to 7.75%. It is a great incentive to employ Jamaicans. It has worked very well for us. We have 75 companies and are growing every day. We had 43,000 employees before the pandemic, we are now at 54,000.
We have to negotiate [all of] this. The OECD made a rule and we have to make our case.
There is a Commonwealth summit in Kigali, Rwanda, on 20–25 June, where the heads of Commonwealth nations will choose a new secretary-general, for which Jamaica's Foreign Minister, Kamina Johnson Smith, is in the running. Do you see economic value in being part of the Commonwealth?
My prime minister is on record in saying he believes that the Commonwealth is an association of value. I certainly support that. I certainly believe it has become a lot more valuable after Brexit. It seemed to have been forgotten a bit, just like the Caribbean was forgotten by three US administrations of the past few years, but Brexit has brought it back. India is arguably the largest economy in the Commonwealth and the largest democracy. India is important to the UK and to Jamaica, and people will notice that President Paul Kagame of Rwanda has joined, there are other African nations that were not initially part of the Commonwealth that have joined. So I believe that the Commonwealth, properly run, will be a force for good and a force for economic development, not to mention a force for democracy in the world.