Urbanisation – i.e. the population shift from rural to urban areas – has been on the rise for many centuries in some countries, and is a more recent phenomenon, relatively speaking, in others. With this movement has come the need for cities to make themselves more efficient and adapt sustainable ecosystems that can better suit citizens' needs as well as face the challenges of climate change.
The Covid-19 outbreak has emphasised the importance of technology in everyday living, but will it slow down the urbanisation trend or will smart cities become a concept that is not necessarily applied to large cities only?
Either way, what makes a city smart?
The IoT impact
According to the European Commission, a smart city is a place where traditional networks and services are made more efficient with the use of digital and telecommunication technologies for the benefit of its inhabitants and businesses.
More specifically, Cisco says that in smart cities internet of things (IoT) sensors, video cameras, social media and other tools used to monitor activity act as a nervous system, providing the city operator and citizens with constant feedback so they can make informed decisions.
In its ultimate version, the (smart) city is a computer, its streets the interface, citizens are the cursors and their smartphones the input device. However, a top-down version model, which is system-based, is currently more common and means that smart cities apply technology to various functionalities.
How well do you
really

know your competitors?

Access the most comprehensive Company Profiles on the market, powered by GlobalData. Save hours of research. Gain competitive edge.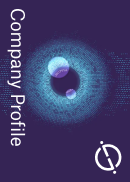 Company Profile – free sample
Thank you!
Your download email will arrive shortly
Not ready to buy yet? Download a free sample
We are confident about the unique quality of our Company Profiles. However, we want you to make the most beneficial decision for your business, so we offer a free sample that you can download by submitting the below form
By GlobalData
In practice, a smart city should bring more energy-efficient transport, lighting and heating networks; upgraded water supply and waste management facilities; e-government, or rather a more interactive and responsive city administration; and safer public spaces.
To achieve these goals, smart cities collect and analyse data from IoT sensors and video cameras so that city operators can act. For instance, a public bin in a smart city can send a signal to the relevant department when it is almost full, rather than waiting for a scheduled pick-up.
Technology can be applied to various city features, including:
• Transportation: congestion and pollution can be reduced through traffic management using a range of solutions including road CCTV systems; satellite-based radio navigation; electric public vehicles; smart street lighting; smart lanes; smart data transport solutions; and self-driving cars.
• Digital city mapping: this can be used to understand where people move and spend their time. These insights can be used for city planning by utilising tools such as interactive and digital general city plan of the whole city; digital comprehensive special plans; digital city plans; 3D city maps; and augmented reality city maps.
• Waste management: when waste bins are connected, city workers can collect them as needed rather than at a set time. This function saves both time and resources.
• Water management: smart systems can guarantee safe, efficient water flow, which is an essential resource for any city.
• Pollution control: the ability to monitor the level of air pollution means that the relevant operators can take action to reduce emissions.
• Tourism and urbanisation: smart technology can connect with citizens and tourists through culture and events apps; offer a city-augmented reality experience; provide digital twin programmes; give tourists an interactive information centre; and offer city Wi-Fi zones in parks and public spaces.
• Lighting: cities would have lighting options that could lower energy consumption, cut costs and simplify maintenance.
• Parking: the use of demand-based parking zones would reduce search time for citizens.
• Social infrastructure: this would cover sectors such as education, health and social justice through e-school platforms; digital library networks; e-health; apps for emergency vehicles; e-platforms for disabled people; and systems to track and prevent crime, terrorism and civil unrest.
Smart city platforms
GlobalData's research on smart cities in 2019 estimated that the market will be worth $833bn by 2030, up from $441bn in 2018.
The report says: "By 2050, the challenges facing humanity will be lost or won in cities. By then, nearly 70% of the world's population will live in cities, against 50% now. Increased urbanisation is already causing infrastructure headaches for cities, which will only get worse.
"The world is urbanising. Cities cover only 2% of the Earth's surface but account for 50% of its population, 75% of its energy consumption, and 80% of its carbon emissions. Commercial real estate consumes 53% of the world's electricity consumption and will grow to more than 80% by 2040."
In order to meet such demands, cities have started to use platforms to roll out their smart plans. These platforms provide an overarching structure or framework, a system that incorporates projects that are principally focused upon four areas: buildings, transportation, infrastructure and power grids.
"Cities will need to become smart in how they use technologies, both existing and new, such as IoT, artificial intelligence [AI] and machine learning [ML]. Effective analysis of smart city data offers the prospect of automated infrastructure, where a city can use its data to benefit its people," says GlobalData's research.
"AI and ML, for example, will help to find more efficient ways of allocating energy, improve the efficiency of water pipes, sewage and utilities, and monitor them to predict and reduce maintenance requirements. Such technologies will also apply to the flow of transport and people, and be used in providing planning controls and transportation routes to reduce carbon dioxide emissions. 5G communications, if the hype is justified, will also play an important role in smart cities. Smart city platforms are the backbone of smart cities."
Examples of this concept include smart building controls, transportation pricing and payments, crime and incident response in cities, and environmental monitoring.
While official urban population growth projections have not changed as a consequence of the Covid-19 pandemic, estate agencies and city registration offices are reporting that more people are considering relocating to rural areas, as they expect to be based at home more frequently in future.
On top of that, city budgets are being stretched to contain the crisis at city level, meaning that they may not be able to cover the cost of converting to a smart city in the near future.
Leading examples
In recent years, a platform approach to developing smart cities has been seen across continents. According to GlobalData, some of the leaders in this space are Barcelona, Dubai, Toronto, Singapore, Columbus in Ohio and Hull in the UK.
Barcelona developed the idea of a city-wide platform, the City-OS, which aimed to create structured policies to diagnose issues, cross-reference verticals, work with all the city's residents and interpret data from sensors installed across the city.
Dubai has the Smart Dubai Platform, providing access to city services and data for all individuals, as well as private sector and public sector entities.
In October 2019, the city of Hull in the UK announced that it will use Connexin's CityOS platform to integrate, view, manage and respond to information from a range of council services, sensors and systems, using a single dashboard. Information from current and future data-producing deployments, such as smart lighting, parking, traffic and waste management, will be integrated into the platform, built around Cisco's Kinetic for Cities solution.
In the US, the city of Columbus in Ohio has adopted a platform that collects transportation data to tackle the city's mobility-related challenges. The development was funded by a $40m federal grant awarded to Columbus as the winner of the US Department of Transportation's smart city challenge.
A smart city platform includes the three traditional layers that are usually included in any operating system: presentation, business and infrastructure. However, every platform will be configured for different purposes.
The University of Navarra Business School in Barcelona produces the IESE Cities in Motion Index, which covers 174 cities. Its 2019 issue declared London as the smartest city on Earth, followed by New York, Amsterdam, Paris, Reykjavik, Tokyo, Singapore, Copenhagen, Berlin and Vienna in the top ten.
Another survey, from the Institute for Management Development and Singapore University of Technology and Design, measured citizens' perceptions of their cities' smart efforts.  The top ten comprised Singapore, Zurich, Oslo, Geneva, Copenhagen, Auckland, Taipei, Helsinki, Bilbao and Dusseldorf.
GlobalData expects that future editions of both surveys may show greater prominence for China's cities, and a possible rise in the rankings for Stockholm, which was named 'Smart City of 2019' at the Smart City Expo World Congress in November 2019.
Challenges ahead
As with all ambitious and innovative projects, the development of smart cities has faced challenges in the past and is likely to face more in the wake of the Covid-19 pandemic.
Citizens' trust of data and cybersecurity threats are two factors closely connected to the success of smart cities.
The public mistrust over Google offshoot Sidewalk Labs' bid to turn a parcel of land on Toronto's waterfront into a showcase smart city project is one example of such setbacks. After Toronto residents voiced their concerns about having Google using a sidewalk for an experiment, worries were voiced that citizens of other smart cities will follow suit.
To address the issue, Barcelona has established a rule that data belongs to its citizens and makes their active participation a pillar of its smart city development plans. Its main platform to achieve this is called Decidim – which is Catalan for 'We decide'. It is an open, online platform that allows the city council, citizens and associations to propose projects, argue for or against them, vote on them and control their implementation.
Cyberattacks are another major threat to smart city infrastructure. More than 40 US municipalities were victims of cyberattacks in 2019. A 2018 attack on Atlanta cost taxpayers $17m.
"The impact of sustained attacks on smart cities could be devastating, with interconnected IoT systems meaning access to one city system could mean access to many for hackers," a GlobalData analysis says.
The financial strain that Covid-19 has put on municipalities' budgets might also affect the likelihood of certain developments. Sidewalk Labs, for instance, announced on 7 May that it is pulling the plug on its plans to redevelop a long-neglected section of Toronto's inner harbour.
"As unprecedented economic uncertainty has set in around the world and in the Toronto real estate market, it has become too difficult to make the 12-acre project financially viable without sacrificing core parts of the plan," Sidewalk Labs CEO Dan Doctoroff said in a statement.
In the UK, the mayor of London's chief digital officer, Theo Blackwell, has acknowledged that public sector budgets will need to be revaluated post-Covid-19.
"Projects will need cast-iron business cases going forward," he says. "On the other hand, increased concern around public health and the way smart projects can help with gathering data becomes equally important; it remains to be seen how that is funded."
At the same time, the pandemic has highlighted the need for accelerated digital city planning and greater communication with citizens in a likely prolonged working-from-home environment.
Leo de Sousa, Vancouver's deputy chief information officer, says the crisis has forced city officials there to accelerate a smart city project with remote working highest on the digitalisation agenda.
"Our geographic information system transformation and enterprise data and analytics programmes were leveraged to provide critical support," he adds.
Vancouver's four-year technology plan, with programmes for major investment, will go forward focusing on small pilots for innovation, according to de Sousa. He believes the investments will provide significant cost savings in the post-Covid-19 economic downturn, including a smart city LED lighting system and the shift to remote working, which de Sousa says has the potential to save significant sums on leased office spaces.
Smart cities were a necessity in the pre-Covid world. Time will tell whether they will remain a priority in a post-pandemic environment and to what extent this crisis has affected their applicability.
For more stories about smart cities, visit our sister site City Monitor.