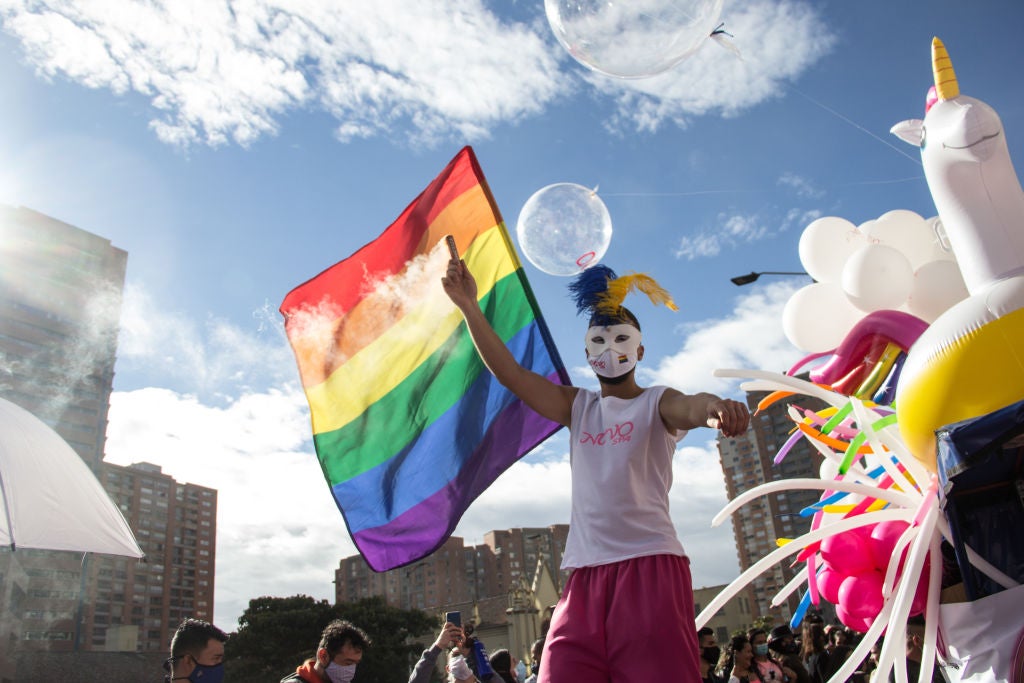 In many countries around the world, the advancement of LGBT+ rights is under attack. Again. This will be of concern to companies, both foreign and domestic, with LGBT+ employees, but what can they do to help?
When it comes to the progression of LGBT+ rights, recent decades give much to celebrate, especially in the West. Take the UK, for example. In the 2019 British Social Attitudes survey, 66% of respondents said there was nothing wrong with same-sex relationships, up from just 11% 30 years before.
The fervent pace of progress, however, has hit some ceilings. The past six years have seen the rise of conservative forces launching an all-out assault on LGBT+ communities. This backlash, central to the still-raging culture wars, has been especially combative in North America and Europe, from the US and Russia to smaller nations such as Poland and Serbia (as per the below chart).
The polarisation of politics has hit LGBT+ rights progress
In the annals of history, one barely has to open the book to find countless examples of reactionary backlashes against social, sexual, ethnic and religious freedoms.
In fact, the very word 'backlash' gained popularity in 1963, when US President John F Kennedy proposed significant civil rights legislation. In response, the term, which had previously denoted the recoil of a fishing line, was repurposed, usually as 'white backlash,' to refer to opposition to the African-American civil rights movement.
How well do you really know your competitors?
Access the most comprehensive Company Profiles on the market, powered by GlobalData. Save hours of research. Gain competitive edge.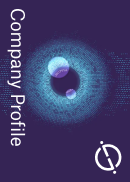 Company Profile – free sample
Thank you!
Your download email will arrive shortly
Not ready to buy yet? Download a free sample
We are confident about the unique quality of our Company Profiles. However, we want you to make the most beneficial decision for your business, so we offer a free sample that you can download by submitting the below form
By GlobalData
This shows that culture wars are nothing new, especially since the industrial and technological revolutions, which ushered in social and structural changes at breakneck speed.
But what is behind the current culture war that seems to take aim at LGBT+ rights, particularly those of the trans community? For many, the finger of blame points directly towards the revival of populist right-wing politics across the US, Europe and elsewhere, which jars against the more left-wing 'wokism', not to mention the economic disruption caused by globalisation. For some, the pace of change is just too much.

"LGBTQ rights have regressed in recent years because of an emergence of anti-trans rhetoric, which is an easy talking point to incite a culture war," says an anonymous source at one of the UK's largest human rights organisations.
"And that has given way to more general homophobia, such as that of the 'Don't Say Gay' bills in the US. These are old talking points from the 1980s. We are seeing Texas prioritising the banning of young people being in spaces with drag queens, but not banning AK-47s. As I say, I think the transgender and more general gender debate is being used as a gateway to regress LGBTQ rights more broadly."
An LGBT+ backlash for businesses?
While polarising politics may be nothing new, the pressure on businesses to define their stance on contentious issues is perhaps more acute in the age of social media.
This can leave businesses in an uncomfortable situation, according to Jay Garner, founder of Garner Economics and a former chair of the Site Selectors Guild.
"You can't be everything to everybody – that is a recipe to fail," he says. "Companies can get tied up trying to please the loudest voices but there are more people in the US that are centrists than there are those that are far right or far left; however, they are the ones who get all the media attention."
Beyond ethics, businesses likely feel a need to tread lightly when it comes to appeasing consumers and politically vocal workers, not least due to the ongoing shortage of workers in the US. Garner explains that he believes inclusion is part of the solution to the skills gap.
"At the end of the day, successful diversity, equity and inclusion practices are all about building the talent pipeline," he says. "[Your practices as a company should] get people to move to a community and move to a region because they feel comfortable in the environment you as a business create."
Indeed, talent, and the pressing need for talent, seems to be a driving issue that could give more power to employees, who in turn may be in a position to demand inclusive practices from businesses.
Elias van Herwaarden, head of location strategy for Europe, the Middle East and Africa at professional services firm Colliers, says: "Companies ask: 'Should we avoid Poland because they are absolutely not open to human freedom; LGBT rights?' I find that companies attach a lot of importance on the regulative, but also the social environment towards human equality. It is a fact that many of the companies that my team and I work for, which are major multinationals, put talent compliance very high on the agenda."
Van Herwaarden adds that although it may be difficult to tangibly connect the impact this could have on site selection decisions, there is certainly a process that clients undertake of looking at communities and evaluating whether "there is an openness of mind for any type of human differences".
Much more needs to be done on LGBT+ rights by investors
There is still a long way to go when it comes to LGBT+ rights and investment, however. For one, Meghan Lape-Lefevre, founder and chief compliance officer of Conscious Impact Financial Planning, says: "Though LGBTQIA+ rights are important to individual investors, I am unsure if corporations are taking their concerns seriously.
"[With regards to my work], I can say that [equality and inclusive practices] directly affect my clients' foreign investment, workforce decisions and site selections, but this is a very small segment of the population, and small-scale change."
Gregg Wassmansdorf, an executive board member at the Site Selectors Guild, believes that progress is slowly being made. "The number of companies that ask their site selection consultants to explicitly include environmental, social, and governance [ESG] factors in their location decision process continues to grow," he says. "This includes an array of social justice and equity factors, including LGBTQ+ regulations, policies and community acceptance considerations.
"It remains true, however, that companies may still locate in jurisdictions that do not have social policy frameworks that align with their corporate philosophy because other business factors are deemed to be more critical. These cases are examples of what might be called 'good actors operating in bad places'."
Businesses display double standards on LGBT+ support
No wonder, therefore, that double standards remain high across the private sector. For example, in more conservative countries, Western multinationals tread more cautiously out of fear that pro-LGBT+ support might impact their business interests.
This is why most companies, especially those in consumer products, take a duplicitous stance on the issue. As highlighted by Investment Monitor in 2021, many of the world's most recognisable brands display very inconsistent online support for Pride Month, with the likes of Apple, adidas, Lego and Reebok emphatically flying the LGBT+ flag on their UK or US websites, but ignoring it on their websites for more conservative countries such as Russia.
This isn't the only way in which businesses adapt their approach depending on where they operate, but for many this lack of an international commitment to end anti-LGBT+ discrimination is not good enough. Is it too much to ask businesses, at the very least, to think about how such a commitment could be safely and appropriately implemented in different jurisdictions? In some instances, this could mean visibly supporting events such as Pride, but in others it might mean championing equality legislation.
What else can multinational businesses do? The anonymous source at the human rights organisation says: "I feel like it all has to do with, first, procurement: who [an investor is] choosing to spend their money on, who they are working with. Do they have any policies in place that prioritises ethical spending over saving capital?"
"Secondly, who are they working with in terms of platforming organisations, or individuals that have contributed to the regression or progression of LGBTQ rights. Thirdly, in the workplace, I feel like businesses and organisations are muddling between freedom of expression and a right to safety, and psychological safety at that."
Morality aside, there are manifold advantages for companies and locations that promote LBGT+ inclusion and advancements. The invasion of Ukraine, and the corporate exodus that has ensued, are a reminder that, when it comes to highly contentious issues, companies can no longer pretend to be apolitical.