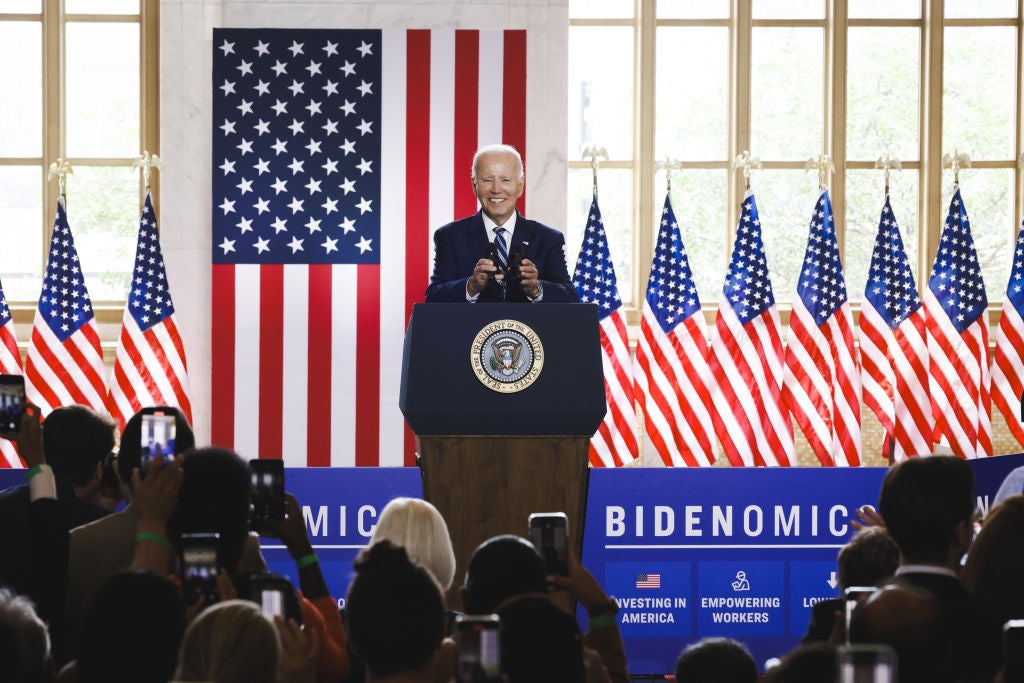 To many, the US economy could be seen to be performing in a satisfactory manner in 2023, at least on the surface. Unemployment rates are low, and wages and job growth are high – despite huge layoffs at major tech companies. Consumer spending has also been on an upward trajectory.
"We are building an economy where no one is going to be left behind. My economic plan is about investing in places, [and] people that had been forgotten," US President Joe Biden said in February.
However, many economists fear that the US is teetering on the brink of recession. Even though there are signs inflation is coming down, hitting a two-year low in May, it is still high by 21st-century standards, and this is weighing on consumers' decisions. Indeed, the Federal Reserve had been forced to raise the benchmark interest rate to its highest level since 2007 to help stave off superfluous spending that might trigger a recession.
Until recently, fears of a US Government debt default had fanned the flames higher when it came to concerns over the state of the economy and, more specifically, the ballooning national debt. The hole in the US state coffers has grown by more than $8trn since late January 2020, with the country's debt standing at around $31.92trn as of late June 2023.
US President Joe Biden's approval ratings are also low, with just 33% of US adults saying they approve of his handling of the economy, according to a May poll from the Associated Press-NORC Center for Public Affairs Research. Less than one-quarter of Americans (24%) say national economic conditions are good.
Will the Chips Act rescue the US economy?
Biden has scored major wins with the passing of the Bipartisan Infrastructure Law (BIL) of 2021, the Inflation Reduction Act 2022 (IRA) and the Chips Act of 2022, all of which have components designed to improve the US's global competitiveness, its productivity, as well as incentivise domestic production. While these pieces of legislation have multiple goals, they are all underscored by a desire to clip the wings of an increasingly powerful China.
How well do you really know your competitors?
Access the most comprehensive Company Profiles on the market, powered by GlobalData. Save hours of research. Gain competitive edge.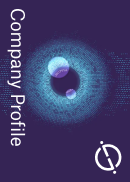 Company Profile – free sample
Thank you!
Your download email will arrive shortly
Not ready to buy yet? Download a free sample
We are confident about the unique quality of our Company Profiles. However, we want you to make the most beneficial decision for your business, so we offer a free sample that you can download by submitting the below form
By GlobalData
To move production and manufacturing back home, the US has earmarked billions of dollars for research and development, investment and incentives for new projects, particularly those concerning the manufacture of semiconductors and electric vehicle (EV) batteries. The Chips Act and the IRA – passed within days of each other – include more than $400bn in tax credits, grants and loans to encourage the domestic semiconductor industry and cleantech manufacturing.
"Over the past year we have seen many announcements of new investments, especially for battery and EV manufacturing," says Dr Ilaria Mazzocco, a senior fellow and trustee chair in Chinese Business and Economics at the Center for Strategic and International Studies.
"We will have to see exactly how this plays out and how many companies will be still standing in a few years, but this means that the US manufacturing base for clean energy technologies is expanding."
In the same week that the Chips Act passed, companies pledged nearly $50bn in investments in US semiconductor manufacturing.
These acts have created jobs, injected cash into new local manufacturing projects and lit a flame under the domestic economy. "These new incentive packages such as the IRA and Chips Act should lead to an increase in foreign direct investment [FDI] into the US – particularly in strategic investment areas such as semiconductors, security and renewables," says Glenn Barklie, the chief economist at Investment Monitor.
To Biden's credit, investment is flowing to some places that seemed to have been forgotten. New EV and electric battery plants announced in small towns across the Midwest and southern states with large patches of land and cheaper labour have brought new jobs that could be a lifeline for those communities. Atlas Public Policy tallied $128bn of announced investments into the US across EV plants, battery plants and battery recycling in 2022.
The question that remains, however, is will this all be enough to break China's manufacturing dominance? "I think it is unlikely that US manufacturing can fully replace Chinese supply chains for technology such as solar panels or batteries, especially in the short term," says Mazzocco. "It is not just a question of how much but also what is produced."
So how are the economic indicators of the US economy looking in the run-up to the presidential elections in November 2024, in which incumbent Joe Biden could end up in a rerun of the 2020 election, when he defeated Donald Trump in a bitterly fought contest?
FDI in the US
While the US appeared to fare slightly better than the rest of the world when it came to attracting FDI during the years affected by the Covid-19 pandemic, China's rise also continued. Indeed, according to figures from the UN Conference on Trade and Development, the gap had closed by 2020, although the US has bounced back better since then.
"The US remains the leading inbound FDI location globally, and it is also the number one outbound FDI country," says Barklie. "Although the US is a key hub, it does tend to underperform. The US accounts for around one-quarter of global GDP, whereas it only accounts for 8.5% of global greenfield FDI projects. However, the introduction of incentives packages should further stimulate FDI into the US."
Indeed, the US is seeing a boom in FDI projects. In 2022, GlobalData identified 429 greenfield FDI manufacturing projects in the country, up from 385 in 2021. So far in 2023, there have been 166 tracked projects announced. The Financial Times found that companies have pledged to spend tens of billion of dollars on new projects following the passage of the 2022 legislation acts. The FT also identified more than 75 large-scale manufacturing announcements in the US since the acts passed.
Is Biden bringing manufacturing back to the US?
Spending on manufacturing in the US has seen a sharp uptick since the Bipartisan Infrastructure Law of 2021, the IRA and the Chips Act came into law in 2022. Looking further back, this figure has more than doubled over the past decade. Since the start of 2023, manufacturing jobs and US industrial production have also steadily climbed.
Both Trump and Biden sought to increase US manufacturing amid rising tensions with China. Where Trump's tax cuts struggled to create the promised jobs, Biden's legislative moves seem to have fared better.
Even before those three acts nudged their way through Congress, US manufacturing expanded between 2020 and April 2022. That month saw factory activity grow at its slowest pace in a year-and-a-half, but a mere four months later a manufacturing renaissance would begin.
The state of the US labour market
Biden says 13 million jobs have been created since he took office, with 339,000 created in May 2023 alone. It would seem that the moves to reignite the US manufacturing sector have paved the way for job creation, but just how many jobs have been created is the subject of heavy debate.
In August 2022, Biden claimed the Chips Act would create more than one million construction jobs alone over the next six years by building semiconductor factories throughout the US. That figure was disputed in a Washington Post fact check that found the real number was just 6,200, but added that a fair estimate would be about 56,000 direct jobs created within the construction sphere, with a total of nearly 120,000 coming on board indirectly.
It is, however, undeniable that the US unemployment rate is as low as it has been in years and that the increase in manufacturing spending is creating jobs across the country.
Despite this, complaints of a labour shortage continue. Barklie suggests companies should look beyond the bigger metropolises to resolve this issue. "Labour is a critical driver for FDI," he says. "The US is not unique in having the reported skills shortages. I would argue that investors need to look outside traditional FDI hubs in the US. There are plenty of tier 2 or even tier 3 cities that can provide suitable labour at a more affordable cost."
What does consumer sentiment look like in the US?
Consumer sentiment remains mixed, and consumers are more financially conscious as fears of a recession looms and prices keep climbing. Yet US consumer spending increased more than expected in April, according to figures from the Commerce Department. 
In April, consumer spending jumped by 0.8% after climbing just 0.1% in March. After adjusting for inflation, the April rate rose by 0.5% from March figures. This spending is supported by wage increases, which also increased by 0.5% (not adjusted for inflation) after rising 0.3% in March.
That pace of spending, however, is not expected to last.
"The percentage of consumers who are pessimistic – that is, they expect a recession and a long road to economic recovery – has held fairly constant in the first months of 2023, at a level higher than at any point during the Covid-19 pandemic," found one McKinsey analysis.
Inflation is coming down, moving below 5% for the first time in two years, but the cost of quotidian goods continues to rise. Overall, prices are remaining well above the Federal Reserve's 2% goal. While the regulator has not yet intervened, Chairman Jerome Powell said in a press conference in June 2023 that further rate hikes might be necessary later in the year.
"Still, there was a small uptick in optimism: 36% of US consumers (up from 33% in March 2023 and 26% in June 2022) expect a quick economic rebound," the McKinsey analysis added.
So how is the US economy faring under Biden?
Despite recent positive indicators, the US's gross domestic product (GDP) growth slowed during the first three months of 2023 on the back of interest rate increases and inflation. The country's GDP rose at a pace of 1.3% in the first quarter, according to figures from the Department of Commerce, which revised the rate up from 1.1%. Dow Jones economists had expected growth closer to 2%. In the final quarter of 2022, growth stood at 2.6%.
The figures for the second quarter are not yet available, but forecasters at the Federal Reserve Bank of Philadelphia have predicted the same pace of growth in the second quarter as in the first quarter.
The sluggish first quarter of 2023 follows a modest contraction in the first half of 2022, before turning positive again in the second half of the year. When Biden became president, GDP growth was chugging along, exceeding 6% in three of the first four quarters he entered office. In fact, after a sharp contraction during the pandemic, GDP rates grew fast under both Trump and Biden.
For the 2024 election, the economy will probably be the biggest issue for voters, with 31% of Americans saying it is the most pressing concern. Preserving democracy is also top of the list for 20% of Americans.
Biden's legislative wins have given aspects of the economy a boost and created jobs, but whether or not it will be enough to curry favour with voters – especially former Trump voters and Republicans – remains to be seen.
"One of the most interesting trends has been the proliferation of cleantech investments in [what have traditionally been] red states such as Georgia or South Carolina," says Mazzocco. "It is still unclear if this is enough to create political support for the IRA among Republican voters, who have traditionally opposed the deployment of clean energy technologies, but it is a trend worth watching in the run-up to events in November 2024."
In spite of the former's various legal setbacks, few expect anything other than a rerun of the Trump vs. Biden election of 2020 in 2024. If the 2016 election taught political onlookers anything, it is that when Donald Trump is concerned, nothing can be predicted with any degree of certainty. However, having low unemployment rates and a firing economy to point to will do Biden no harm whatsoever in the key swing states. Whether he will be able to make such a boast in just over a year's time could be crucial in determining the US's political future.