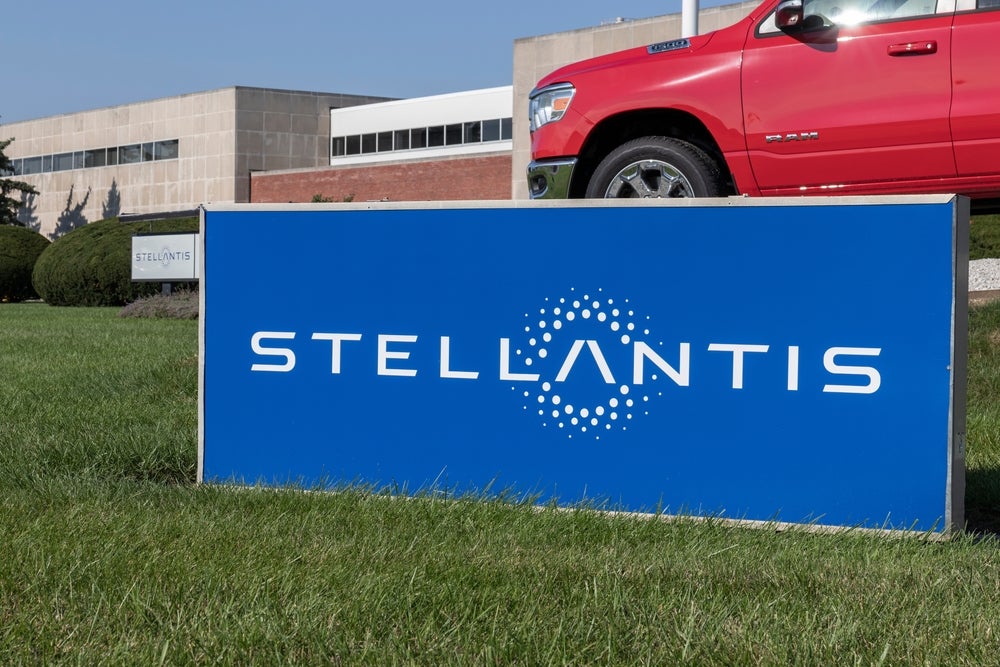 With US President Joe Biden prioritising electric vehicle (EV) adoption and greater domestic production, automakers are looking for tax breaks and other incentives, while nearshoring operations that also help safeguard from supply chain shocks.
Automakers have announced $210bn in EV industry investment in the US since President Biden took office in 2021, up from just over $50bn prior to his presidency, according to a report by Atlas Public Policy.
Globally, the race is on to manufacture and distribute EVs more locally. More than ever, companies want to build EVs close to where they will be sold and produce batteries near to the vehicles they will go in to avoid supply chain issues.
"The key challenge is for the US to remain cost competitive when compared with other areas around the world with a cheaper cost of labour," says Daniel Clarke, an analyst at GlobalData. Part of this is done through incentives offered at a national level.
The Biden administration, as part of the Bipartisan Infrastructure Law, has earmarked $7.5bn for EV charging, $10bn for clean transportation and more than $7bn for EV battery components, critical minerals and materials. The US has a goal of 50% of all vehicles sold in the country to be electric by 2030.
Higher investment in EVs in the US is on par with global trends, with automakers worldwide expecting to spend nearly $1.2trn through 2030 on EVs, batteries and materials, according to Reuters calculations.
Incentivising EV production in the US
Back in the US, Ford plans to spend $50bn through 2026 to expand EV production, and GM will invest $35bn through 2025.
Foreign companies are also investing in US operations. Netherlands-headquartered Stellantis and South Korea-headquartered Samsung SDI have teamed up to invest more than $2.5bn in a lithium-ion battery production plant in Kokomo, Indiana. In 2021, Toyota Motor Manufacturing Indiana said it would invest $800m to add two EVs to its production line at its facility in Princeton, Indiana, and create 1,400 jobs by the end of this year.
The Indiana Economic Development Corporation (IEDC) said it would offer Stellantis up to $19.5m in conditional tax credits and $300,000 in training grants in return for the investment, local media reported.
"The laws passed by the Biden administration have had a noticeable effect on incentivising companies to come to the US and set up manufacturing," Clarke says. "An influx of companies, including leading players in the battery sector, have taken up on these opportunities. Gigafactories provide thousands of jobs and the investment often comes to the billions of dollars, which is having a positive impact on many Midwest states."
With carmakers deciding where in the US is best to take advantage of the federal incentives, states are finding ways to make manufacturing in their jurisdictions particularly attractive.
Auto manufacturing in Indiana
Indiana, situated in the Midwest and home to the legendary Indianapolis 500, has a long history of auto manufacturing, ranking third in overall auto production in the nation.
Indiana and the broader Midwest is historically an attractive option for carmakers given the region's central location in the US, dedication to training the labour force and affordable electricity – a major concern for car manufacturers.
Speaking to cost competitiveness, Clarke says: "It is no surprise the Midwest is seeing a manufacturing resurgence when it comes to batteries… Many of these Midwest states have great infrastructure and a large workforce. The cost of land in the Midwest is also relatively low compared with the rest of the country."
The Midwest also offers some of the most affordable labour in the US, with only the South being more affordable, according to the US Bureau of Labor.
Looking back to move forwards
Indiana, with its history rooted deeply in auto manufacturing, wants to make sure it has a future in the sector as well, and Governor Eric Holcomb recognises that means embracing EVs and battery production.
"Using tax incentives for automakers to expand electric vehicle production, a new state EV commission and membership in a new five-state regional network promoting EV infrastructure, Gov. Eric Holcomb's administration is making moves to add more electric vehicle manufacturing across the state," local news outlet the Indiana Business Journal reported.
The five-state group, which comprises Indiana, Illinois, Michigan, Minnesota and Wisconsin, joined arms to create the Regional Electric Vehicle Coalition to accelerate EV production and adoption across the region. The new EV commission includes representation from Toyota and Stellantis to better understand how Indiana automakers and the manufacturing industry can adapt to the evolving EV market.
"Indiana has an excellent opportunity here because it is home to Purdue University, ranked number one for degrees related to EV and battery manufacturing," Clarke says. "There are also approximately 240,000 people who work in the automotive, electrical or electronic manufacturing industries and more than 120,000 who are trained in next-gen energy systems training."
Perhaps the state's best not-so-secret weapon though is the Battery Innovation Center (BIC) where new battery technology is tested and turned into viable commercial products. Projects developed in the centre have been acquired by the likes of Tesla and Meta; details cannot be disclosed for privacy reasons.
"One of the most attractive things about the BIC is our vertical integration," says CEO Ben Wrightsman. "We are one of the few facilities that offers the ability to take your material and put it into the very first battery, and handle it all the way through to the end of its life. We can build it, test it, help you get it into products and applications, certify it and help you to understand risks – and as the product ages, we can help with second use or recycling all the way back to the raw material."
Wrightsman tells Investment Monitor that the centre attracts projects from across the country and the BIC partners with universities in Indiana, like Purdue University, but also universities nationwide. The centre also offers training programmes that grant what are called continuing education units where academic partners send individuals to the centre for hands-on training by professionals that is accredited and recognised by a university.
Through a combination of research and development efforts enabled by the BIC, competitive costs helped by further incentives from the IEDC and a ready and trained labour force, Indiana is ready to carry its automaking legacy into a future marked by greener production of EVs.
To learn more about the BIC, incentives through IEDC and investing in Indiana's manufacturing sector, download the free whitepaper.