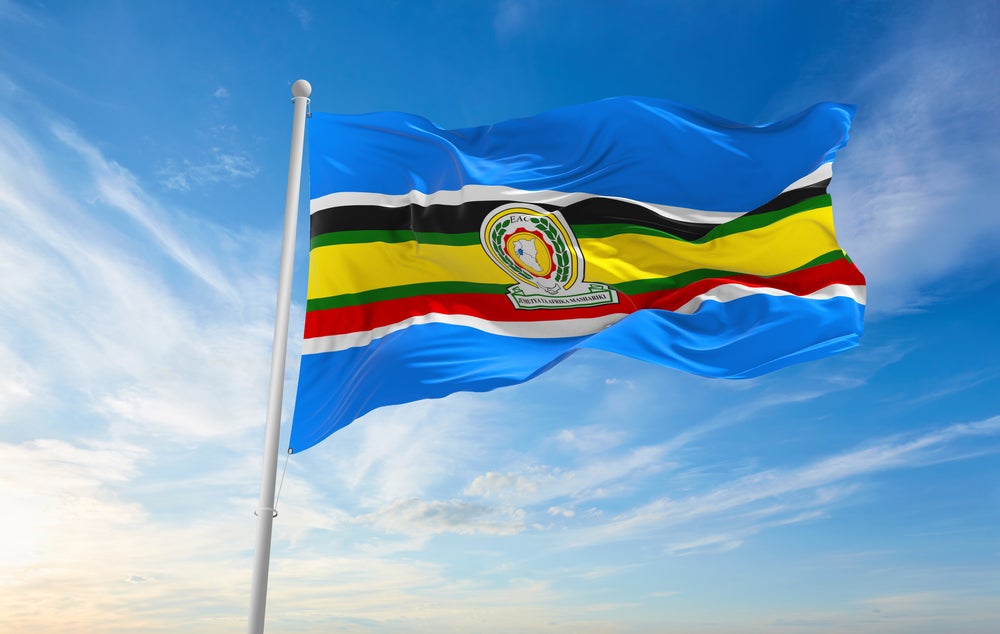 The East African Community (EAC) is a seven-nation bloc that comprises some of the most highly populated and resource-rich countries in Africa. Its combined population of more than 300 million (according to some estimates), its strategically advantageous location, and the access it offers to materials such as liquefied natural gas (LNG), copper, cobalt and nickel means that the bloc is very much on the radar of investors.
However, despite interest from the likes of the EU, the US, the UK and the EAC's largest foreign investors, China and India, foreign direct investment (FDI) accounts for less than 3% of the EAC's gross domestic product (GDP) and remains uneven among its members: Burundi, the Democratic Republic of Congo, Kenya, Rwanda, South Sudan, Tanzania and Uganda. Adding to this, sectors vital to EAC economies, such as agriculture, receive little to no foreign investment.
Will the EAC be able to change this situation?
EAC FDI grows but is uneven
The list of minerals on offer within the EAC is vast. In addition to LNG, copper, cobalt and nickel, the region is also rich in diamonds, coal, gold, iron ore, oil, titanium and zirconium. Added to this, countries such as Kenya serve as regional financial, communication and transport hubs.
These advantages appear to be bringing strong economic growth prospects for the EAC, which the International Monetary Fund (IMF) forecasts to be 5.36% in 2023 and 5.84% in 2024.
Mark Bohlund, senior credit analyst at REDD Intelligence, says that the EAC has, together with the West African Economic and Monetary Union (WAEMU), been the fastest-growing sub-region of Africa over the past decade, driven by the positive impact of lower fuel prices and increased lending.
The region also bucked the FDI slump in Africa in 2022 by attracting $3.8bn (an increase of 9% on 2021 figures) in inflows, according to the 2023 World Investment Report.
However, this comes from a low FDI base in the EAC when compared with other blocs such as the WAEMU. Net FDI as a percentage of the EAC's GDP was only 1.4% in 2022, according to the IMF. This is set to rise to just 2.3% in 2023 and 2.8% in 2024.
Inbound FDI in also highly uneven among EAC member states, with the majority of flows going to the bloc's largest economies: Kenya and Tanzania. Smaller members such as Burundi receive limited attention and investment.
"The natural resources-endowed countries have generally seen a number of big-ticket FDI investments projects pushing annual FDI into the billions of dollars, while less-endowed countries have seen a greater number of smaller-size investments into the property and services sectors," says Bohlund.
Another reason why FDI remains low in the region is that, despite the efforts made towards closer EAC economic integration, achieving such harmony remains a work in progress.
"The East African Common Market protocol passed in 2010 is still far from fully implemented, meaning that there are still significant barriers to the free movement of goods, services, labour and capital between the EAC member countries," says Bohlund.
China remains key FDI partner for East African Community
China is the dominant foreign investor in EAC member states. In 2011, it signed a framework agreement with the EAC to boost trade, cooperation and investment as well as promote commodity trade.
Shirley Ze Yu, director of the London School of Economics China-Africa Initiative, says that China has established a large renewable energy presence in East Africa, particularly in solar, but increasingly in wind and geothermal projects. She also highlights China's participation in East Africa's telecommunications infrastructure.
"The Peace cable, the Chinese-built submarine cable network, provides reliable data infrastructure to East Africa," says Ze Yu. "China is a big player in the rise of the region's digital economy. Most of the known smartphone brands in Africa are Chinese, led by the Techno conglomerate."
However, analysts note that there has been an adjustment in Beijing's policy towards the region.
"Since 2018, China has shifted its engagement with Kenya from the large debt-financed infrastructure projects such as the Mombasa-Nairobi Standard Gauge Railway to projects aimed at supporting African exports to China," says Bohlund. "Chinese companies are also likely to shift away from the wholesale and retail industries to low-level manufacturing aimed at supplying the local markets."
Will India overtake China for EAC FDI inflows?
Under Prime Minister Narendra Modi, India has sought to deepen trade ties with the EAC, and therefore challenge China's dominance in the region.
India's recent outreach to the EAC began with 2015's India-Africa Summit. In 2018, Modi proposed the 10 Guiding Principles for India-Africa Engagement, which maps out India's strategy for the continent, during an address to the Ugandan parliament. To facilitate trade further, India and the EAC signed a joint action plan in 2021 to boost bilateral trade.
Unlike China, India has historic ties to East Africa dating back to pre-colonial times. This includes sizeable and well-established Indian diaspora communities in Kenya.
"India is more ingrained [in East Africa] through its diaspora, so passes more under the radar with large amounts of trade and investment by long-standing Indian diaspora companies and trading networks," says Barnaby Dye, a lecturer at the University of York. "It therefore appears less threatening and more organic but has a controversial history."
In addition to diaspora networks, several Indian companies active in East Africa are in sectors such as pharmaceuticals, construction, banking and information technology. Furthermore, the Export Import Bank of India has offered credit lines to help finance energy and power projects in the EAC.
While Indian FDI is increasing in East Africa, it is unlikely to overtake China as the EAC's main investor any time soon.
"India does not have the telecommunications nor renewable energy industrial capacity to export to Africa," says Ze Yu. "China is definitely a much more significant partner for Africa. China's significant financing capability is also the outcome of years of being the world's largest exporter. India has not been able to accumulate the amount of dollar reserves China has, which limits its overseas financing capability."
Can the EAC diversify its FDI scene?
Indeed, FDI into the EAC has been rising since 2015. However, the majority of flows are mainly concentrated in the industrial, construction and services sectors, according to research by the East African Business Council (EABC).
Most notably, the agricultural sector lacks adequate investment. The sector contributes between 20% and 40% of GDP across the EAC, and employs about 80% of the population, according to the EABC. However, the industry has not appeared on the radar of foreign investors in a meaningful way.
Charlie Robertson, head of macro strategy at FIM Partners, an asset manager focused on emerging and frontier markets, says that above all, the EAC needs investment in manufacturing – with a particular focus on exports. "The current account deficits and foreign debt servicing burden need to be covered by higher exports, and manufacturing exports tend to be job creators, which is vital for these countries to take off," he says.
What does the future hold for the EAC?
When judged as one entity, the recent FDI record of the EAC looks impressive given the growth on show. However, levels remain low and uneven among members. Tied to this, the majority of investments are concentrated in sectors that do not contribute significantly to the region's economic development.
The needs to be the focus of EAC policymakers, particularly as India and China vie to gain the biggest influence in the region. The EAC's potential is large, and foreign investors will know that, but the benefits of FDI need to be felt across all sectors of society. Whether the bloc can attract the diverse range of foreign investment needed to achieve this remains to be seen.