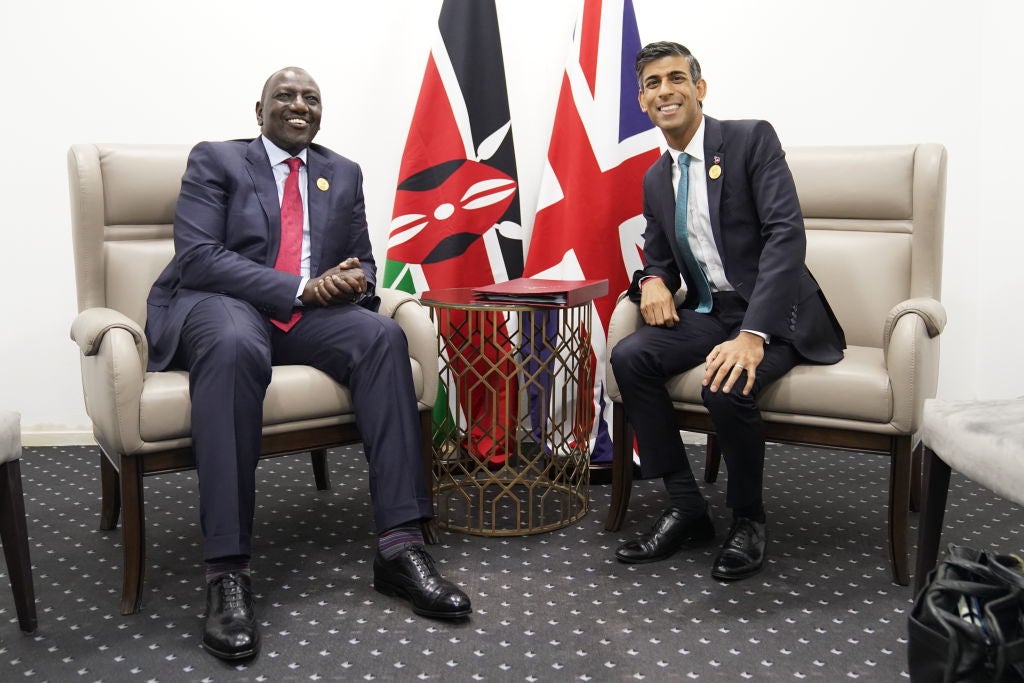 Over the past few years, Kenya's foreign direct investment (FDI) landscape has been darkened by the inauspicious clouds of Covid-19, political unrest, uncompetitive returns and comparatively high perceived levels of public sector corruption. More recently there have been reports of nationwide protests and demonstrations, led by former Prime Minister and Leader of the Opposition Raila Odinga, which have disrupted the country's economy and caused social unrest. Spurred by mounting frustrations about the high cost of living and poor employment prospects, and fortified by a historic distrust of the country's democratic institutions, Odinga has alleged that Kenya's general election in August 2022 – in which he was narrowly beaten by President William Ruto – was blighted by irregularities.
The country's dwindling FDI profile appears to reflect its unstable political and economic climate. According to UNCTAD's Investment Report 2022, between 2019 and 2021, Kenya's flow of inward FDI decreased year on year from $1.1bn (Ks150.36bn) in 2019 to $717m in 2020 to $448m in 2021, continuing a general pattern of decline since 2010. The number of greenfield investments also shrunk by nearly 60% over the same three-year period, from 95 in 2019 to 39 in 2021. This decline in foreign investment deals bucks a trend seen elsewhere in east Africa, where average FDI inflows increased by 35% between 2019 and 2021, to a total of $8.2bn.
In early May, it was reported that "foreign investment in Kenyan stocks has nosedived", with the stock market now kept afloat by local investors. In 2022, foreign investors withdrew $170m from the Nairobi Securities Exchange, citing escalating global risks. Solomon Kariuki, an Africa research analyst at AIB-AXYS, told Business Daily: "[These] foreign investors are not really moving back home but playing in frontier markets. There were better returns from markets such as Nigeria, Zimbabwe and Mauritius." Moreover, a hike in interest rates in developed countries has reduced investment appetite for Africa's capital markets.
This comes as Transparency International ranked Kenya 123rd out of 180 economies in the 2022 Corruption Perception Index and 135th out of 176 in the 2023 Index of Economic Freedom.
However, as peace finally appears to have descended on the streets of Nairobi and Kenya's other major cities, there are some reasons to be hopeful.
Promising signs for Kenya's FDI landscape
Between 2015 and 2021, Kenya's total stock of FDI stood at $10.4bn, with major investors including the UK (13.5%), Mauritius (11%), the US (10.3%), South Africa (9.8%) and France (5.2%). FDI stock is predominantly concentrated in finance and insurance (around 33%), information and communication (16.1%), wholesale and retail (15.4%) and manufacturing activities (14.8%). Kenya has traditionally been one of the largest recipients of FDI in Africa.
The World Economic Forum's country competitiveness report also ranked Kenya as Africa's number one country in terms of human capital quality and the availability of research and innovation.
There have also been some promising diplomatic activities on the world stage where Kenya is concerned. In 2018 and 2019, former US President Donald Trump and former Kenyan President Uhuru Kenyatta held meetings under the auspices of the US-Kenya Trade and Investment Working Group "to explore ways to deepen the trade and investment ties between the two countries and lay the groundwork for a stronger future trade relationship".
Meanwhile, in July 2021, the UK announced £123m (Ks21.22bn) of new investments in Kenya, with the aim of "creating new jobs and unlocking new opportunities for UK and Kenyan businesses by strengthening the relationship between Nairobi and the City of London". Following on from this, British insurer Prudential opened its African regional headquarters in Nairobi in October 2021.
More recently, in March 2023, Business Insider reported that the UK and Kenya have entered into a partnership estimated to be worth $10bn as part of the Economic Partnership Agreement (EPA). The Kenyan Ministry of Investments, Trade and Industry published a statement saying: "The EPA provides a good framework for strengthening the strategic cooperation between Kenya and the UK in the areas of trade, investment, research, innovation and development at both government and private sector level."
Kenya's FDI flows – the most promising sectors
The UNCTAD Investment Report says that foreign investment into Kenya has been partly driven by project finance activity in transport infrastructure, most notably in four bridge projects that aim to bring greater connectivity to remote areas. This includes the Mombasa Gate Bridge – which will connect Mombasa Island with Kenya's southern coast – whose construction will be largely funded by the Japan International Cooperation Agency.
Kenya is also a regional leader in clean energy development, having harnessed its natural potential for geothermal energy: more than 80% of its on-grid electricity derives from renewable sources. In recent years, Kenya has sought to position itself as one of the foremost destinations for private energy investment. The country now has many independent power producers, with 30 private companies providing off-grid electrification. At the end of February 2023, Kenya's cabinet approved the removal of the September 2021 moratorium on new power purchase agreements (PPAs), potentially providing a boost to foreign investment in this sector.
Information and communication technology (ICT) also appears to be a promising area for FDI development in Kenya, with 11 new FDI projects in 2022. More recently, President Ruto has reversed the equity participation clause in the National ICT Policy that allowed only companies with at least 30% Kenyan ownership to be licensed to provide ICT services in the country. Amazon was purportedly instrumental in persuading the president to waive the foreign ownership restrictions as it seeks to gain a foothold in Nairobi. Notable tech companies such as Oracle, Cisco, Cloudflare, HP, IBM, Microsoft and SAP have already based their regional operations in the Kenyan capital.
The service sector, more broadly, has driven Kenya's economic transformation, with job creation being greatest in this field, outpacing manufacturing. A 2021 report by the World Bank found that the number of formal companies in the retail sector in Kenya increased fivefold from around 700 in 2013 to some 3,500 in 2018. The growth of formal companies in the manufacturing sector was more modest over this same period, increasing from 336 to just 714. Moreover, there has been strong FDI activity in global innovator services in Kenya, with 19 FDI projects in the business and professional services sector and seven projects in the financial services sector. There has also been moderate investment activity in low-skilled tradeable services, with 11 FDI projects in the logistics sector. According to GlobalData, for example, the US-based shipping services provider FedEx Express is due to launch its services in Kenya, with plans to introduce the first regularly scheduled flight into Kenya announced in May 2022.
A mixed outlook for Kenyan FDI?
Recent unrest in Kenya suggests that the political truce, denoted by the famous Odinga-Kenyatta handshake in 2018 in which the two men agreed to end their feud, is fragile, with the threat of ethnic violence and terrorism remaining a concern. The withdrawal of $170m from the Kenyan stock market in 2022 also demonstrates that the country has many challenges to overcome.
However, in spite of Kenya's declining foreign investment figures, domestic policy changes (the removal of the September 2021 moratorium on new PPAs and the waiving of the foreign ownership restrictions on IT service companies) and the UK-Kenya partnership may well usher in a new, more promising national FDI strategy.