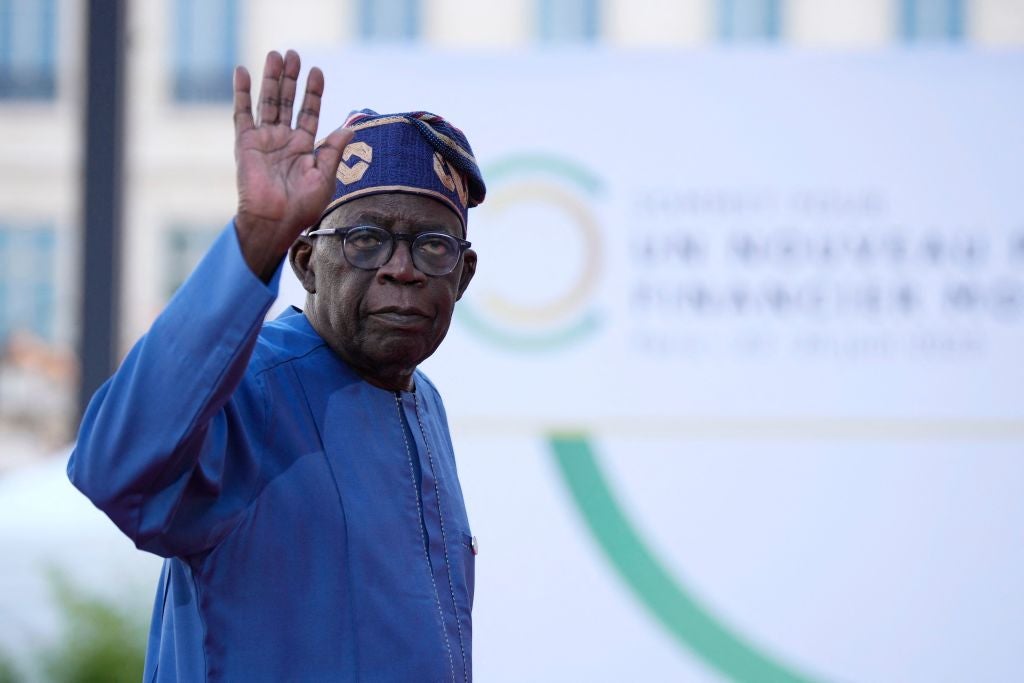 Entrepreneurial endeavour is rarely lacking in Nigeria. The popular pidgin phrase 'Naija no dey carry last' ('Nigerians strive to finish first') encapsulates much of the zeitgeist of Africa's largest economy – which had a total real GDP of $518bn (N239trn) at the end of 2022.
Foreign direct investment (FDI) accounted for 20.8% of the country's GDP in 2021. While this figure represents a twofold increase from the previous year (rising from $2.3bn in 2020 to $4.8bn in 2021), FDI project attraction in Nigeria has plateaued and declined since 2020.
Moreover, Nigeria's economic growth is forecasted to decline from 3.1% in 2022 to 2.8% in 2023, according to GlobalData's Macroeconomic Outlook Report: Nigeria.
The question remains: can Nigeria attract greater FDI amid a landscape of financial corruption, Islamist insurgency and one-dimensional economic strategies?
The world's longest offshore gas pipeline
Under negotiation since 2016, the estimated $25bn deal to build the Nigeria-Morocco Gas Pipeline (NMGP) has reportedly received investment confirmation amounting to a 50% equity stake from Nigeria's National Petroleum Company. Moroccan, Australian and Senegalese companies are also involved in the pipeline's construction.
Through the NMGP, Nigeria looks to capitalise on its natural gas reserves. At about 5.6 trillion cubic metres, these are the biggest in the continent, according to Energy Capital and Power. The NMGP will also bolster energy trade between Abuja, Rabat and Europe – as well as the 11 other West African countries that the 5,600km pipeline will traverse once completed by 2046.
However, the long-term value of the NMGP diminishes in the context of the staggered global pivot towards renewable energy sources. While the overall number of FDI projects within Nigeria's fossil fuel sector remains comparatively low, the high level of funding allocated to projects such as the NMGP stifles Nigeria's economic diversification – a pathogen of the 'Dutch disease' it has been attempting to rid itself of since the turn of the century.
Aside from oil and gas, the main sectors for FDI inflows into Nigeria include telecommunications, financial services, agriculture, education and industrial machinery. The near-completion of a $600m steel plant in Kaduna State represents the largest ever non-oil-related foreign investment in Nigeria.
With more than 853km of coastline, Nigeria also has the potential to become a hotspot for blue economy growth in sectors such as tourism, offshore renewables, shipbuilding and aquaculture. So far, the main challenge has been ecological damage to Nigeria's oceans and rivers in the form of oil spills, 75% of which are due to theft and sabotage by militant groups.
Will Islamic insurgency and electoral unrest dent Nigeria's FDI inflows?
Of these militant groups, none have more global notoriety than Boko Haram.
Since 2009, the Jama'tu Ahlis Sunna Lidda'awati wal-Jihad (People Committed to the Propagation of the Prophet's Teachings and Jihad Insurgency), widely known as Boko Haram, have caused an estimated 20,000–30,000 deaths and displaced more than two million people across Niger, Cameroon, Chad and Nigeria.
Until 2015, the Nigerian state's response rotated between indifference and heavy-handed military measures when it came to dealing with militant groups. While the Nigerian Government's claim that Boko Haram has been defeated is disputed by some – lower-scale attacks persist – it does appear that the risk of civil war has been averted.
Electoral violence was rife during the February 2023 presidential polls. Despite claims of a fixed election, Bola Tinibu, a former governor of Lagos, and the All Progressive Congress secured victory. Some analysts saw opponent Atiku Abubakar as more pro-economy, but Tinibu's previous endeavours in the oil sector seemed to illustrate his business acumen – though perhaps without a proclivity to diversify the country's economy beyond fossil fuel investment.
Within two weeks of taking office, Tinibu had followed through on his pledge to scrap the petrol subsidy that cost Nigeria's Government $9.7bn in 2022, boosting public finances. This has contributed to Nigeria's stock market soaring to a 15-year-high, which also correlates with Tinibu's suspension of former central bank governor Godwin Emefiele, who is facing criminal charges, including misappropriation of funds.
So far, so good – but Nigeria has seen many false dawns. In a country where rising inflation and political patronage are already driving civil unrest, Tinibu would be wise not to stoke any insurgency-fuelled fires.
Financial crime and corruption
Corruption lingers doggedly around Nigeria's political and financial elite.
From the Maina pension scam in 2012 to the imprisonment of Ike Ekweremade (former deputy president of the Nigerian senate) for organ trafficking in May 2023, corruption and criminal activity have stunted Nigeria's economic growth, exacerbated discontent and eroded public trust – both domestically and internationally.
Particularly damaging was a three-year court case investigating bribery during Shell and Italian state-owned energy company Eni's $1.3bn acquisition of a Nigerian oilfield. Shell and Eni were acquitted by an Italian court in 2021, which cost Nigeria $6bn in lost revenue, according to a report by Global Witness.
Nonetheless, private investment has begun to target financial corruption. Nigerian digital payment fintech VigiPay has partnered with Israel-based, AI-powered transaction monitoring provider ThetaRay to combat money laundering, sanctions violations and other financial crime in Nigeria.
Ventures such as this enhance Nigeria's investment attraction. According to the World Bank's Ease of Doing Business Report for 2020, Nigeria scored 56.9 out of 100, 3.5 percentage points higher than the previous year. In order to start a business in Nigeria, it takes seven procedures and seven days, compared with the sub-Saharan Africa average of 7.4 procedures and 21.5 days.
How much influence is China wielding in Nigeria's FDI market?
Nigeria's investment potential has been recognised and backed by key international players. In 2022, the UK ranked top as the source of FDI into Nigeria, accounting for 50.9% in the second quarter ($781.1m), followed by Singapore (9%), South Africa (8%) and the United Arab Emirates (6.8%).
While US investment only amounted to 5.2% of FDI by country in those three months, US companies are still a significant player in the Nigerian oil and gas sectors. Chinese FDI focuses on a smaller number of high-profile projects, most notably linked with the Belt and Road Initiative, which Nigeria joined in 2018 during the Forum on China-Africa Cooperation Summit in Beijing. Beijing also led the construction of the Lagos-Ibadan railway ($1.5bn).
Nigeria's poor quality of infrastructure has presented China with an opportunity to exert some degree of geopolitical influence in the country. Despite previously committing to finance the Kaduna-Kano railway ($22.8bn), the China Exim Bank withdrew funding in 2020. Abuja was forced to approach Standard Chartered to bridge the gap – until Nigeria's Senate approved the China Development Bank as a replacement financier in April 2023.
Such dealings reflect the wider African continent's financial dependency on China. African governments and state-owned companies owe $160bn to Chinese lenders.
When Nigeria overtook South Africa to become the continent's largest economy (now accounting for 18.3% of African GDP, ahead of South Africa's 12.8%), market analysts jumped to predictions that Nigeria would soon become the gleaming jewel in western Africa's FDI crown, much like India in southern Asia.
Nigeria's potential remains, but its investment landscape is marred by a lack of diversification, financial corruption, civil unrest and geopolitical instability. Overcoming these obstacles will be crucial in the country's struggle to prevent its coveted status as the bellwether for investment throughout the rest of Africa from slipping through its fingers.