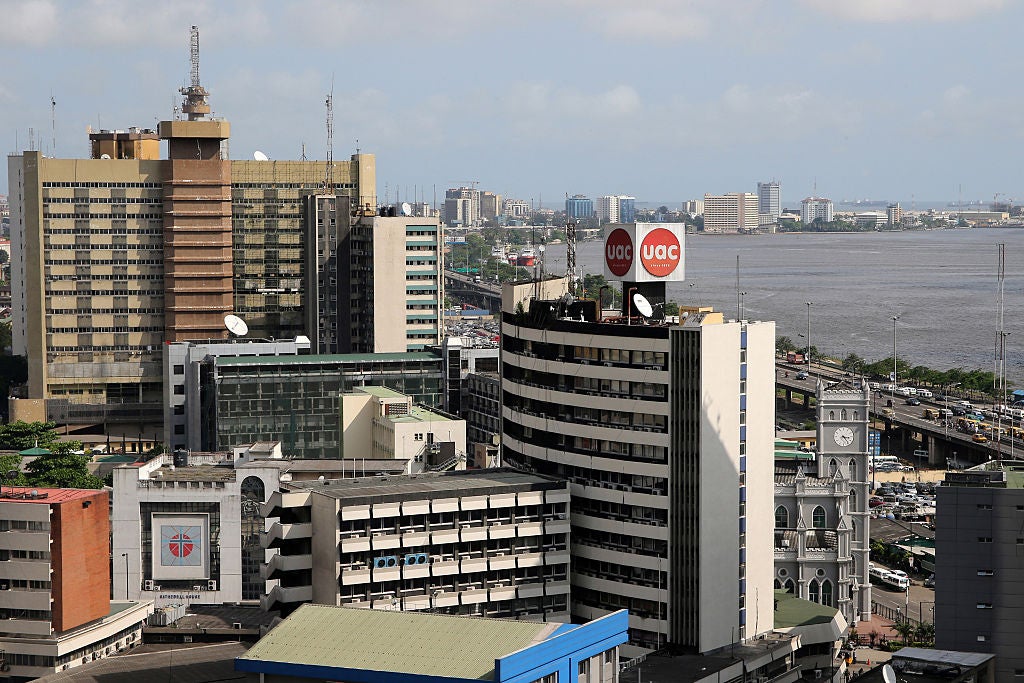 West Africa has experienced a surge in economic growth since the early 1990s. Since 2000 its collective GDP has risen from $105bn to more than $659bn in 2020. The largest economies in the region – Nigeria, Ghana and Côte d'Ivoire – accounted one-quarter of Africa's GDP in 2020.
However, there is a huge disparity within West Africa, with countries such as Guinea-Bissau, Liberia and Sierra Leone among the poorest in the world. Not only that but there is also increasing income inequality within many West African countries with major gaps between rich and poor, particularly when it comes to accessing education, water and health services.
West Africa's economic big hitters
Nigeria is the largest economy not only in West Africa but across the wider continent. It accounted for 18.3% of total African GDP in 2020, the largest share of all countries.
Nigeria's GDP overtook that of South Africa – once the continent's major players – in 2012. In 2020, Nigeria's GDP was $432.29bn, while South Africa's came in at $301.92bn. Nigeria is already the most populous African country and is expected to overtake the US to reach 400 million people by 2050.
Despite this, Nigeria faces stark economic challenges. Its economy is heavily reliant on the oil and gas industry, which accounts for 90% of the total export volume and more than 80% of government revenues. Nigeria produces 2.5 million barrels of crude oil per day on average, making it Africa's largest producer and the sixth largest in in the world.
How well do you
really

know your competitors?

Access the most comprehensive Company Profiles on the market, powered by GlobalData. Save hours of research. Gain competitive edge.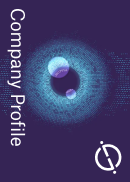 Company Profile – free sample
Thank you!
Your download email will arrive shortly
Not ready to buy yet? Download a free sample
We are confident about the unique quality of our Company Profiles. However, we want you to make the most beneficial decision for your business, so we offer a free sample that you can download by submitting the below form
By GlobalData
The country fell into a recession in 2016, largely due to low petroleum prices and terrorist attacks on pipelines in the Niger Delta. It returned to growth in 2018 but recovery has been largely dependent on oil prices. The government has repeatedly stated plans to invest in infrastructure projects to diversify its oil-dependent economy.
Nigeria's GDP dropped by 3.5% between 2019 and 2020, with Covid-19 having a significant impact on the extractive sector. Unemployment and inflation rates that were already on the rise pre-pandemic rose sharply in 2020. As a result, the World Bank has warned that, without substantial reforms, the pandemic could send personal incomes back by four decades.
According to the National Bureau of Statistics, GDP grew by 5% in the second quarter of 2021 but may not be enough to make a meaningful impact as it is barely equal to the country's population growth rate.
Cabo Verde has the highest GDP per capita of all West African countries at $3,064 in 2020. The island nation has been a stable democracy since the early 1990s and remains one of Africa's most developed and democratic countries.
Despite few natural resources, Cabo Verde has a dynamic, service-oriented economy focused on commerce, trade, transport and public services. Tourism is a key sector and provides direct and indirect employment for many residents. This is likely why Cabo Verde was one of the West African countries hardest hit post-Covid. Its GDP contracted by 14% between 2019 and 2020.
After the start of the Covid-19 pandemic, Cabo Verde's government overhauled its Ambition 2030 strategy, supported by the UN and focused on sustainable development. The plan seeks to diversify the economy away from tourism and develop sectors such as maritime trade, ocean-based commerce, digital innovation, and the green and circular economy.
Ghana had the second-largest GDP in West Africa in 2020. Efforts have also been made to diversify the economy into sectors such as digital technology goods, automotive and ship construction as well as hydrocarbons and industrial minerals. Although rich in natural resources such as cocoa, Ghana isn't dependent on one commodity. In addition, Ghana became the fastest-growing economy in the world in 2011 due to a GDP rebasement.
However, the country has to deal with many economic problems. Since January 2016, the IMF has warned that Ghana is at high risk of debt distress. This has been further aggravated following Covid-19, with the government helping contain the pandemic and support the economy, but at the cost of a record fiscal deficit. According to Renaissance Capital, Ghana's interest payments as a proportion of government revenues were 50% in 2020, the highest in Africa.
Côte d'Ivoire experienced the highest GDP growth among West African countries between 2011 and 2020 at a compound annual growth rate (CAGR) of 9.21%. After the end of the 2011 political crisis, Côte d'Ivoire's economy rebounded sharply, culminating in a record $61bn in 2020. The government has introduced policies to encourage transparency and attract businesses including the 2016–2020 National Development Plan. It was implemented to develop large infrastructure projects driven by the private sector.
Following the end of its civil war, Sierra Leone's GDP has been slowly growing at a CAGR of 6.1% between 2002 and 2020. The economy is heavily dependent on mineral exploitation and can be described as 'a rentier state', in which most of its national revenues come from the rent paid by foreign individuals or governments.
Gambia's GDP has increased steadily since 2014. The country recorded the highest population growth in West Africa at 2.9% in 2020, which can be attributed to a rapidly falling mortality rate. Gambia's economy is heavily reliant on agriculture, which contributes 20% to GDP and employs 78.6% of the labour force. The country is also highly dependent on foreign aid. In May 2021, the IMF Executive Board granted $14.4m to Gambia to support its recovery post Covid-19.
Guinea was one of the few West African countries to grow its economy in the wake of the Covid-19 pandemic. Its GDP increased by 16% in 2020, going from $13.5bn in 2019 to $15.7bn. This is connected to a strong 18.4% increase in the mining industry in 2020 and growing Chinese demand for bauxite and aluminium, of which Guinea is a major supplier.
In September 2021, Lieutenant Colonel Mamady Doumbouya, the commander of the country's special forces, overthrew President Alpha Conde in a coup, raising the political and operational risk for its natural resources.
Nigeria, Ghana and Côte d'Ivoire lead in West African FDI
Nigeria has consistently been West Africa's leading foreign direct investment (FDI) destination since 2003, attracting one-tenth of total African FDI in 2020.
In 1995, the Nigerian Investment Promotion Commission was established to encourage inward investment. Consisting of 27 governmental and parastatal agencies, the commission helps reduce red tape for new businesses. Foreign investors are generally treated the same as locals in Nigeria, including access to tax incentives.
However, there have been periods of decline. FDI into Nigeria suffered a significant drop between 2009 and 2010, largely due to the insurgency of terrorist organisation Boko Haram. Investment has fluctuated since, reaching a high of 78 projects in 2013, then declining year on year until 2018. This can be attributed to diminished demand for commodities and fluctuating oil prices as well as political unrest.
Ghana attracted the second-highest number of projects between 2003 and 2020 and the highest number of FDI projects per capita in 2020 (0.11). Following the reintroduction of multiparty democracy in 1992, Ghana has enjoyed increasing political stability. The country has traditionally received FDI in the oil and gas and agribusiness sectors but has looked to branch out in recent years with a focus on logistics, financial services and technology.
In August 2020, the Secretariat of the African Continental Free Trade Area officially opened in Accra, Ghana. The government has also implemented infrastructure development goals in line with the UN's SDGs and the African Union Agenda 2063. In May 2021, it outlined plans for three rail projects representing a combined $12.9bn to attract private investment.
Côte d'Ivoire is the third most popular FDI destination in West Africa. Since the end of political crisis in 2011, FDI project values have more than tripled from $697.9m to $2.54bn in 2019. Côte d'Ivoire ranks second only to Ghana when analysing FDI data per 100,000 people, with 0.09 projects created. As a Francophone country, Côte d'Ivoire's key investing countries are France and Canada.
One of the aims of Côte d'Ivoire's 2021–2025 National Plan of Development is to facilitate private investment and improve economic growth. Major reforms have been implemented since 2017 to bolster political stability and encourage a healthy business environment. However, violence surrounding the presidential elections in October 2020 could discourage foreign investors.
Guinea-Bissau has struggled to attract FDI in recent years, with no inward FDI projects recorded between 2017 and 2020. Guinea-Bissau is among the world's least-developed nations and one of the ten poorest countries in the world.
The country has a long history of governmental instability. Since gaining independence from Portugal in 1947, four successful coups have been recorded and another 16 have been attempted, plotted or alleged. The 2019 presidential elections sparked political unrest when the defeated candidate, Domingos Simões Pereira, contested the results alleging voter fraud. Umaro Sissoco Embalo eventually took office in February 2020.
Poor infrastructure, widespread corruption, a vulnerable legal system and high energy costs are also deterrents for potential investors.
All countries have experienced significant declines in FDI in light of Covid-19, regardless of how successfully they attracted investment previously. Four West African countries failed to attract any foreign investment in 2020: Guinea-Bissau, Cabo Verde, Gambia and Sierra Leone.
Cabo Verde best for business in West Africa
More than 95% of Cabo Verde's population had access to electricity as of 2019 – the highest share of all West African countries and a 10% increase compared with 2010. The country is also the best West African country in terms of digital connectivity. Cabo Verde had the highest number of fixed broadcast subscriptions per 100 people in 2019 (3.47) as well as the highest share of its population with access to the internet (57%). Since 2003, Cabo Verde has consistently ranked first in West Africa in the Corruption Perception Index.
On average, it takes 2.5 days to set up a business in Togo, a significant improvement from 74 days in 2003. Togo also has the lowest corporate tax rate in West Africa at 18%. Despite its small size, Togo is home to some notable companies, including African financial giants Ecobank and Atlantic Bank Group.
Côte d'Ivoire and Senegal have also cut the time it takes to establish a business in their countries, from 62 and 57 days, respectively, in 2003 to just six on average in 2019.
Both countries have also considerably improved their scores on the Corruption Perception Index. Côte d'Ivoire has increased by seven points since 2003 while Senegal has added nine. Senegal ranked second in West Africa in the index in 2020.
Cabo Verde and Senegal lead on liveability
Cabo Verde has the highest unemployment rate in West Africa, which remained at about 10% between 1991 and 2010. It continued to increase throughout the 2010s to reach a record 13.41% in 2020, despite the country's relatively small population and high GDP per capita.
Cabo Verde's economy remains dependent on tourism, leaving it highly vulnerable in the wake of Covid-19 and fluctuations in the global economy. Other sectors including fisheries, transport and construction are rising in prominence in the country. In April 2021, a new IMF programme was announced to support Cabo Verde's post-pandemic economic recovery.
Even with its high unemployment rate, Cabo Verde fares well in other quality of life indicators. The country has the highest life expectancy (73 years), literacy rate (86.6%), percentage of people with access to at least basic drinking water services (87.1%) and tertiary enrolment rate (23.6%).
Senegal has a relatively high life expectancy of all countries analysed, second only to Cabo Verde. The country recorded a life expectancy of 68 years in 2019, a vast improvement on 58 in 2000. More than 80% of the country's population have access to drinking water and more than 13% of the population are enrolled in tertiary-level education, above the West African average.
Benin has the lowest unemployment rate in West Africa. It hovered around 1.5% for most of the 1990s, falling below 1% in 2000 and rising to 2.65% in 2011. It stayed around the 2.5% mark for rest of the 2010s, reaching 2.54% in 2020.
While the unemployment rate is very low, underemployment is a significant problem in Benin, particularly for young people. Underemployment is where workers are underused because the only jobs available do not suit their skill set, are part-time, or leave the worker idle. In addition, women form the majority of employees in the informal sector, where their work is not recognised or fairly compensated.
The government's Action Plan 2016–2021 aims to reduce dependency on subsistence agriculture and boost the country's development. In January 2019, the Board of the World Bank approved an International Development Association grant of $90m to back human development measures in Benin. It also supports the World Bank's 2018–2023 Country Partnership Framework for Benin, which aims to aid the economic empowerment of women.
Landlocked Burkina Faso has a literacy rate of just over 40%, one of lowest in West Africa, and a life expectancy of 61.6, below the regional average. Less than half of the country's population has access to basic drinking water services, a decline on where it was ten years ago. Its tertiary enrolment rate is just 7.1%.
Burkina Faso has historically suffered from recurring droughts and military coups. Since 2015, the country has been battling increasingly frequent and deadly terrorist attacks by jihadist groups. This has led to the internal displacement of 6% of the country's population as of July 2021.
Nigeria, despite being Africa's largest economy, also falters across several liveability indicators. The country's unemployment rate has been on the rise since 2016. It peaked at 9% in 2020, the third highest out of all West African countries analysed. These figures are even more startling when broken down by age. According to the Nigerian Bureau of Statistics, 33.3% of people who should be working more than 40 hours a week were recorded as unemployed in 2020.
Nigeria also had the lowest life expectancy in West Africa at 54.7 years, which can be attributed to poor healthcare facilities. Economic inequality in Nigeria has reached extreme levels, which have been further exacerbated post Covid-19. Pre-pandemic, about four out of ten Nigerians lived in extreme poverty. The World Bank estimates that the combined impact of Covid and population growth could see 100 million people living below the poverty line in Nigeria by 2022.
In December 2020, the World Bank announced its $1.5bn Country Partnership Framework for Nigeria to support growth post-Covid-19 and help the government achieve its goal of lifting 100 million Nigerians out of poverty by 2030.
West Africa is still heavily dependent on fossil fuels
More than 90% of electricity generation in Gambia, Benin, Guinea-Bissau and Senegal was derived from fossil fuels in 2018.
Sierra Leone was the lowest producer of electricity from fossil fuels (35.36%) in West Africa in 2018. The country has an electrification rate of just 22.7% and more than 70% of its electricity is derived from hydropower. The government's National Renewable Energy Action Plan was introduced in 2015 with the aim of utilising the country's rivers to generate hydropower and reduce fossil fuel dependency.
Similarly, Liberia's access to electricity is extremely limited at 27.7%. Hydroelectric power represents 55% of its electricity generation. Despite limited development of its clean energy sector, Liberia has abundant hydro, biomass and solar resources. Electricity production is projected to expand by about ten times to reach 5,000GW by 2030.
Togo's average temperature increased by 1.04°C between 1960 and 2020 to 27.86°C. The main climate risks facing Togo are flooding, drought, poor distribution of rain, late rains, violent winds and coastal erosion. According to Togo's National Adaptation Programme of Action, the sectors that will be most affected by climate change in the country are agriculture, health, fisheries, water and coastal resources.
The average temperature in Gambia has also increased – growing by 1.03°C between 1960 and 2020. Climate change is expected to increase or make more severe windstorms, floods, droughts, and coastal erosion and saltwater intrusion in the country.
Agriculture represents 26% of Gambia's GDP and employs 68% of the labour force. Changes in rainfall will have a significant impact as much of Gambia's agriculture is rain fed.
Gambia published a Climate Change Priority Action Plan in 2016 that focuses on 24 cross-sectoral activities. The UN's $20.5m Environment Programme seeks to restore forests and marginal agricultural land in partnership with the government.
Nigeria was responsible for almost 70% of West Africa's CO2 emissions in 2018. Fossil fuels also accounted for more than 77% of the country's electricity generation.
Nigeria's Renewable Energy Master Plan seeks to increase the supply of renewable electricity from 13% of total electricity generation in 2015 to 23% in 2025 and 36% by 2030. Renewable electricity would then account for 10% of Nigeria's total energy consumption by 2025.
Establishing renewable energy sources in Nigeria is highly challenging, particularly in rural areas where there is an abundance of solar but little or no access to the grid. In 2018, Nigeria invested more than $20bn in solar power projects to increase the capacity of the national grid. Measures were also taken to reduce reliance on it by building mini-grids in rural areas without mains electricity.
Several West African economies have experienced rapid growth in recent years, but poverty and political instability are still prevalent across the region. This disparity is expected to only worsen in light of Covid-19. Local governments must take measures to reduce inequality within countries and across the region in order to unlock West Africa's full economic potential.
Investment Monitor's investor guides split Africa into five regions to assess their attractiveness for FDI: