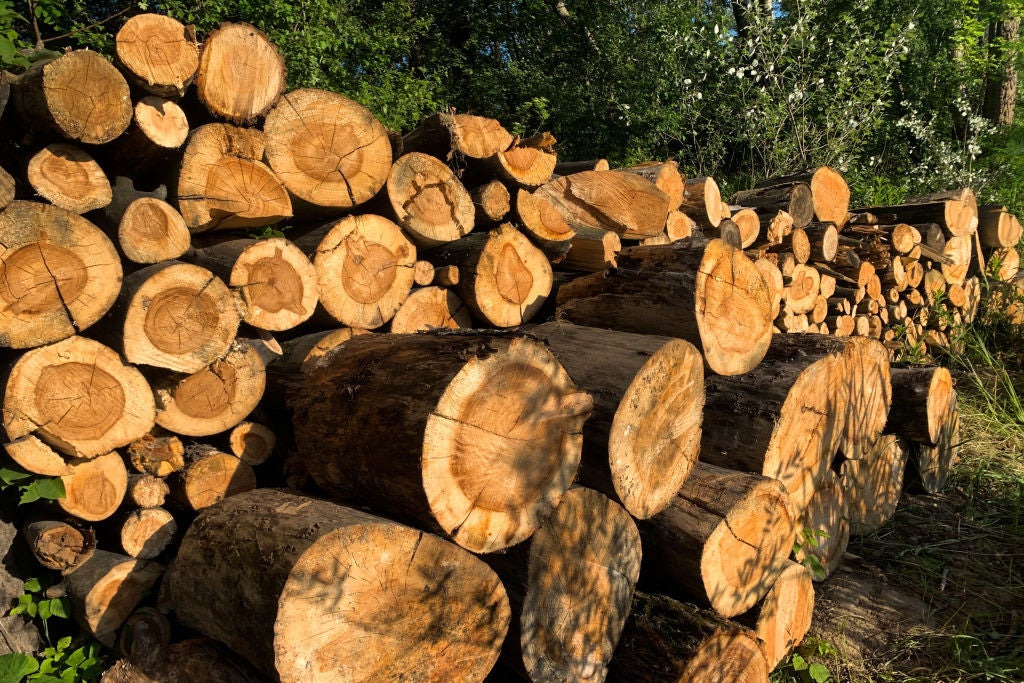 The Covid-19 pandemic caused overall foreign direct investment (FDI) project numbers to decline by 17.4% in 2020, when compared with 2019 figures. Although most sectors were negatively impacted by the virus, FDI in forestry and wood managed to experience growth in projects in most regions.
When it comes to greenfield FDI projects in forestry and wood, GlobalData's database shows that there were 41 projects in 2020 – the year the pandemic was declared – up from 32 the year before, growing by 28.1%.
Out of the 73 forestry and wood projects tracked over this two-year period, the majority (64.4%) were new projects and the rest were expansions.
What are the leading destinations for forestry and wood FDI?
The central and eastern Europe (CEE) and Commonwealth of Independent States (CIS) region and western Europe were the leading locations when it came to attracting FDI projects in forestry and wood in 2019–20, both attracting 23 projects each during the period, each making up 31% of all projects announced or opened globally in this time. However, the number of projects into the CEE and CIS region in 2020 (11) went down from 12 in 2019. In western Europe it went up to 13 in 2020 from 10 in 2019.
North America ranked third behind western Europe and CEE and CIS, with 17 projects recorded across the two-year period. However, the region only saw a slight increase in the number of projects, with a total of nine in 2020, up from eight in 2019.
The US ranked as the leading investment destination for inbound forestry and wood FDI by country in 2019 and 2020, with a total of 17 projects. 
The US saw most of its investments come from the UK (four projects) and Canada (also four).
In 2019, Canada-based Structurlam Products, a mass timber manufacturer, announced the opening of a mass timber plant in Conway, Arkansas, US. Structurlam said it would invest a total of US$90m in the facility and expected to create 130 jobs. The facility will source softwood lumber from Arkansas-grown Southern Pine trees. 
What are the top forestry and wood FDI business functions?
Forestry and wood FDI tended to focus on manufacturing and in sales, administration and marketing in the 2019–20 period. Headquarters was the third-largest business function in terms of inbound projects. The only business function that saw a decrease over the period was maintenance and repair operations, going from one project in 2019 to none in 2020.
Meanwhile, the largest business function – manufacturing – increased by 4% in the period, from 26 projects in 2019 to 27 in 2020.
The US was the leading destination for manufacturing operations, with 13 projects recorded in 2019–20, while Russia and Germany ranked second and third with eight and five projects, respectively.
What are the top subsectors for forestry and wood FDI?
Veneer sheets and wood-based panels was the top subsector when it came to FDI projects in forestry and wood in 2019 and 2020, with a total of 26 projects in the period, followed by projects in other products of wood, and the manufacture of articles of cork, straw and plaiting materials, with 17 projects.
However, the veneer sheets and wood-based panels subsector experienced a decline of 26.7%% over the period. All other subsectors saw rises in the number of projects over the period, apart from builders' carpentry and joinery, which saw one project in 2019 and none in 2020.
One of the most striking investments was announced in 2020 by Lipp Engineering, a Malaysia-based water and sewer line and related structures construction industry company, and a subsidiary of Lipp, a Germany-based tank construction specialist.
The company announced plans to build a bamboo processing plant in Cambodia, investing $700m. The plant is planned around the shipping of bio-oil and bamboo fibre abroad based on German technology to produce and export four products: bio-activated carbon, bamboo pulp, bio-oil and bamboo fibre. The company asked the Cambodian government to grant it a land concession for 25,000 hectares to grow the trees and build the factory. The plant is expected to provide 50,000 jobs and contribute to the country's economic development.
Where are the leading forestry and wood investors located?
Our analysis shows that Austria was the leading source market for outbound forestry and wood FDI. Austrian companies invested in 12 projects between 2019 and 2020, targeting greenfield operations in western Europe more than any other world region. A total of six projects were created by Austrian companies in western Europe over the period, while five were created in CEE and CIS countries. 
Western Europe was also a key market for outbound forestry and wood FDI. Germany and the UK ranked second and third, with a total of eight and seven projects over the period, respectively.
Many sectors are expected to have recovered quickly in 2021 as the post-Covid-19 era begins, and regions such as western Europe, North America and Asia-Pacific may soon fair well in forestry and wood FDI, as those regions were not as affected as others in 2020 when it comes to the number of FDI projects in the sector over the period, and even saw some increases. However, the Russian invasion of Ukraine may also impact its growth prospects in 2022.