Data from the World Trade Organisation (WTO) shows that from the 1990s, Vietnam's apparel sector had risen from a low base to overtake Bangladesh's exports' sales in 2020, with US$29bn overseas sales revenues, ranking second worldwide.
This puts Vietnam only behind China's clothing and textile sector's export performance – a country that has a population that is 14-times larger than that of Vietnam. A major factor cited by the WTO as working in the country's favour is it being a one-party state. This means Vietnam is perceived as having greater political and social stability compared to its multi-party system competitors, such as Bangladesh and India. The WTO also points to the stability of Vietnam's national currency, the dong (VND), against the US dollar. In the last six years the VND/US$ rate did not leave the 22,000:1 to 23,000:1 range. Vietnam has also benefited from the reduction in operations of many international companies in China (some China-owned) because of the US-China trade war unleashed by former US president Donald Trump, whose resulting tariffs are still largely in place.  
The strength of Vietnam's apparel sector is compounded by the country's participation in a global web of key free-trade agreements. The EU-Vietnam Free Trade Agreement (EVFTA, in force since 2020) has fabric-forward rules of origin that enable Vietnamese apparel exporters to use yarns from a third party (such as China and India) and still secure duty-free treatment for their products. The Comprehensive and Progressive Agreement for Trans-Pacific Partnership (CPTPP, in force since 2018), gives Vietnam low and duty-free access to 10 other countries, although its stricter yarn-forward rule at present effectively excludes many Vietnam-made knitted clothes, trousers and shirts because of shortages of domestically produced inputs. And then there is the Regional Comprehensive Economic Partnership (RCEP, in force since January 2022), which gives Vietnamese exporters preferential access to the markets of its nine Association of Southeast Asian Nations (ASEAN) partners, plus China, Japan, South Korea and New Zealand. Its rules of origin are loose. With the RCEP, Vietnam could, for instance, enjoy tax incentives on exports to Japan even when importing the fabrics from non-member states, then cutting and sewing to make products. That matters because as of mid-2021, as much as 60% of fabric materials processed in Vietnam were imported from China. 
Vietnam's apparel sector focuses on backward linkages
Looking ahead, and despite the rules of origin benefits of the RCEP and EVFTA, Vietnam's government has committed itself to boost the strength of its clothing and textile sector backward linkages. 
The ministry of industry and trade is developing a draft to amend Vietnam's Decree 111/2015/ND-CP on the development of support industries. The amendment will focus on encouraging the development of materials for the textile and footwear industries to meet the requirements of rules of origin in free trade agreements. It will also prioritise improving human resources available to the Vietnam clothing industry, while boosting the sector's design and research capacity. Under the new programme, the government will back up to 50% of credit loans for investment in supporting industries.
Such strengths would make the sector more crisis proof, reducing vulnerabilities highlighted by the Covid lockdowns in 2020 and 2021, which did cause a wide range of serious problems. This includes global sea transport disruptions and cost increases that have yet to be resolved. According to the Vietnam Textile and Apparel Association (VITAS), pandemic-related shutdowns affected up to 1.2 million Vietnamese garment workers in 2021, or 65% of the industry's workforce, disrupting production, impacting global supply chains involving Vietnam. This included large Vietnamese manufacturers for brands such as NIKE, Zara and Hennes & Mauritz (H&M). Many orders were not shipped, while others were seriously delayed, resulting in substantial losses both on the supplier and customer sides. 
How well do you
really

know your competitors?

Access the most comprehensive Company Profiles on the market, powered by GlobalData. Save hours of research. Gain competitive edge.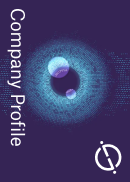 Company Profile – free sample
Thank you!
Your download email will arrive shortly
Not ready to buy yet? Download a free sample
We are confident about the unique quality of our Company Profiles. However, we want you to make the most beneficial decision for your business, so we offer a free sample that you can download by submitting the below form
By GlobalData
Regional competitors, such as China and Indonesia, introduced numerous measures to support small and micro-enterprises, including delays in loan repayments and direct financial assistance. Vietnam's government on the other hand did not prioritise aid to these smaller businesses, according to the Public-Private Partnership Working Group for the Sustainable Development of the Garment and Footwear Industry in Vietnam (PPP-WG) in a January (2022) report obtained by Just Style.  
Indeed, Vietnam's financial stimulus and support packages accounted for 7.9% of GDP, a relatively low rate compared to the ASEAN average of 15.7%. 
Vietnam's apparel sector returns back to pre-Covid levels
As of the end of March (2022), Vietnam's standing in the apparel supply chain is back to pre-Covid levels and the general attitude is full speed ahead. VITAS expects apparel exports to jump 7.4% this year to $43.5bn, following estimated growth of 11.2% in 2021. The PPP-WG report captured the dynamics: "After a short Covid outbreak in Bac Ninh and Bac Giang province [in mid-2021], the southern production centre was heavily affected and social distancing measures were imposed."  
It added Vietnamese-owned enterprises were more negatively affected than foreign-owned businesses - 65.3% of Vietnamese garment and footwear enterprises located in the areas subject to Directive 16 (which imposed social distancing measures) had to suspend operations, while that figure for foreign-owned companies was only 36.4%, PPP-WG added. The directive - which was lifted last September (2021) – mandated closures of non-essential businesses, restaurants, banned public gatherings, and severely limited transportation services.
The restrictions sparked a labour exodus from the south to the north, where restrictions were lighter – disrupting labour markets. These problems persisted, said the report, currently not available online – by the end of November 2021, between 10% and 15% of migrant workers had not returned to southern industrial zones and 10% were still living in their home villages. However, thus far, the pandemic has not changed brands' purchasing strategies for Vietnam. PPP-WG found that half of surveyed buyers said they would continue to purchase the same or more clothing and textile products from Vietnam in 2022, while 46% were merely uncertain, because of the disruption in global logistics and the fact Covid is still spreading. 
Growing demand for sourcing outside China
Apparel sourcing consultants in Vietnam noted the number of orders searching for capacity outside of China has recently been increasing rapidly, which is of potential benefit to the Vietnamese industry. This is because China's clothing and textile sector in 2021 was harmed by a power crisis and periodic tough pandemic lockdowns, adding to the competitive disadvantages affiliated with the US-China trade war. There have also been restrictions on the supply of raw materials from China due to origin problems associated with Xinjiang cotton, which is blacklisted in the US because of concerns about human rights abuses of the region's Uighur population.  
It should be noted the US Customs & Border Protection was being urged to pay closer attention to cotton-based goods being imported from Vietnam after campaign groups alleged in early April 2022 that the country was importing Xinjiang cotton to help China bypass sanctions imposed as part of the Uyghur Forced Labor Prevention Act.
The Vietnamese government's capacity expansion strategy is timely. "The available capacity in Vietnam is low simply because Vietnam is a relatively small country, so finding capacity with a reliable factory is tough," said Chris Walker, a manufacturing consultant in Ho Chi Minh City.  
Speaking to Just Style, he added that while available factories of course "exist…they are not easy to work with, especially if you are doing a small quantity like 1,000 pieces per style." 
A February report on strategic sourcing for garment importers by Hong Kong-based Birnbaum & Father pointed out, however, that Vietnam is home to some first-class operations. Foreign direct investment (FDI) has brought in major transnational factory groups. Today, companies such as Hong Kong-based shirt major Esquel and South Korea's Youngone run large-scale operations that are among the most efficient and profitable worldwide. As of 2021 the US accounted for over 50% of Vietnam's total garment exports and has remained steady. On the customer side, Birnbaum & Father noted that Vietnam has been the largest supplier to South Korea accounting for 31% of all garment imports and has been growing its market share. In the US, Vietnam ranked second (after China) as a clothing and export product supplier, with a market share of 17%, down from 19% in 2020.  
The challenges facing Vietnam's apparel sector
But, Birnbaum & Father signalled that costs may be an issue if Vietnam wants to hold or grow its export market position. It noted that wages have risen to the point where wages and benefits are now $450 per month, close to five-times Bangladesh's $91 per month and almost 70% of China's $650 wages per month.  
 "Garment makers must compete with the electronics and home appliance factories that can afford to pay higher wages, and to pay higher wages, the industry must become more competitive," the consultants wrote. 
"Vietnam lacks modern training facilities and industry tertiary institutes, and there is a growing shortage of workers in the south, which has exacerbated rising wages." 
Also, rising property values have caused serious disruption to well-established factories. In the early days, factories were established in the south, in and around Ho Chi Minh City. Demand for housing has now pushed property values to the point where the land on which the factories stand is worth more than the factory itself. As a result, many well-established operations are closing to sell the land, while at the same time, even those who want to stay in operation are being forced to move out by new zoning regulations.  
This has caused a migration of factories from the south to the north. While relocating plant and machinery is not difficult, particularly when government provides support, moving trained workers is far harder – "they cannot be moved," Birnbaum & Father concluded. 
Such problems are exacerbated by the fact that brands and their buying offices are unwilling or unable to cooperate with their factory suppliers to develop sustainable liaison systems. "In many cases, customers work through local independent agents, many of whom are at best incompetent and often corrupt," added the report. 
Speaking to Just Style, Greg Fleming, supply chain director of Ho Chi Minh City-based Vietnamese apparel brand Elise Fashion and a contributor to the Birnbaum & Father report stressed the difficulties posed by these human resources challenges. He noted that Vietnam has a great apparel manufacturing infrastructure when it comes to spinning, weaving, knitting, cutting, sewing and washing. However, Fleming said, the merchandising capabilities of the Vietnamese apparel sector has not kept pace with the development of manufacturing infrastructure.  
"The FDI [foreign direct investment] apparel factories are typically controlled from places like Hong Kong, Thailand and South Korea, and the local merchandising teams are not well trained in developing products and get it to the buyers," Fleming said. 
"It is, for instance, very difficult to find local staff able to do 3D digital product development, which means that brands are still wasting a lot of money with having people hopping on a plane ten times per year to facilitate production," he added. 
Citing an anecdotal example, Fleming recalled how an entrepreneur friend of his recently failed to find a Vietnamese factory that could produce a complicated garment with washed denim and water repellent dye application finish as well as a Merino wool liner. Similarly, Fleming explained that recent attempts to produce garments with Australian carbon neutral cotton failed "because the project would have involved decision-makers sitting in Europe, Hong Kong and mainland China, with no one in Vietnam knowing what to do." 
According to Fleming, an underlying hindrance is that there are thousands of apparel factories in Vietnam that are partly-owned by the government. Reflecting how poorly those are run, recent media reports cited by Fleming claimed that their return on assets ratio is below 2%, meaning they are not more profitable than a bank deposit.  
"There are a lot of factory owners who find it too hard to make money with garments, so they are increasingly going into the property market instead," Fleming said.  
"I predict that we will be seeing a major merger and acquisition wave in the Vietnamese apparel sector in the next 18 months," he added.  
This would be in line with the strategic recommendation of Birnbaum & Father. Its report advised that a good alternative for Vietnam would be a new, smaller but better industry, following the Sri Lanka model. "20 years ago, Sri Lanka was home to 2,000 factories. Today that number has been reduced to 400. Nevertheless, Sri Lanka's garment export market-share continues to grow. This may well be Vietnam's garment industry future," Birnbaum & Father wrote. 
PPP-WG, for its part, singled out digital transformation and sustainable development to be the two biggest opportunities of the Vietnamese fashion and textile industry in 2022. If achieved, it could help the Vietnamese industry deal with the ongoing international logistics crisis and the risks of labour and environmental standard violations, which are of increasing concern to brands, according to PPP-WG. The challenge is that input costs (raw materials, transportation, labour, anti-pandemic costs) have increased while unit prices have not increased, respectively. Enterprises in southern Vietnam may also continue to lose workers if they do not increase wages. Other basic needs such as housing, education and healthcare for migrant workers also need to be provided to retain them.  
"The average purchase price will increase by 3% to 15% in 2022, but it is still not enough to cover the increases in raw materials, labour, and transportation," PPP-WG wrote.  "Manufacturers, therefore, need to focus on digital transformation, increase productivity and ensure compliance with labour and environmental standards." 
Click here to read Just Style's exclusive sourcing guides for India, Bangladesh, China and Turkey.