Roughly two decades after China entered the World Trade Organisation (WTO) (in December 2001) and over two years into the Covid pandemic, the country's textile and apparel sectors seem healthier than ever. Customs data show that in 2021, the cumulative export value of China's textiles and clothing reached US$315.5bn, a year-on-year increase of 8.4%. Clothing (including clothing and clothing accessories) recorded a year-on-year increase of 24%, offsetting a 5.6%-drop in textile exports.
This is despite the fact China recorded a dramatic year-on-year 75.5%-drop in masks and other pandemic personal protective materials exports last year (2021), as well as unprecedented increases in shipping costs and a persistently strong exchange rate of the local currency, the Chinese Yuan Renminbi CNY or RMB.
Domestic data paints a similarly upbeat picture. Total Chinese domestic retail sales of clothing, shoes, hats, and knitted textiles increased by 17.4% year-on-year in January-October. Online consumption continues to play a driving role in the domestic market, with retail sales of online apparel goods increasing by 14.1% year-on-year in January-October, according to government data.
The upstream Chinese textile industry's investment in fixed assets increased significantly too, by 11.9% year-on-year in 2021, indicating industry confidence, said the China Chamber of Commerce for Import and Export of Textiles. Indeed, the 11.9%-rate is more than twice as high as China's overall fixed asset investment in the same period.
China benefits from backward linked textile and apparel supply chains
Industry observers speaking to Just Style attributed these strong performances largely to the growing integration and backward linkages of China-based textile and apparel supply chains.
"One of the strengths of China's manufacturing system is that China has a very comprehensive textiles supply system producing raw materials like wool and cotton, yarns, and fabrics, and this keeps suppliers' costs in China low," said Fan Di, an assistant professor at the Hong Kong Polytechnic University's Institute of Textiles and Clothing. He characterised the Chinese industry as follows: "You need a thousand rubber gaskets? That's the factory next door. You need a million screws? That factory is a block away. You need that screw made a little bit different? It will take three hours."
How well do you
really

know your competitors?

Access the most comprehensive Company Profiles on the market, powered by GlobalData. Save hours of research. Gain competitive edge.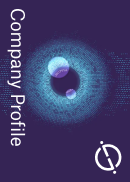 Company Profile – free sample
Thank you!
Your download email will arrive shortly
Not ready to buy yet? Download a free sample
We are confident about the unique quality of our Company Profiles. However, we want you to make the most beneficial decision for your business, so we offer a free sample that you can download by submitting the below form
By GlobalData
Professor Fan pointed out China has become more self-reliant on domestically-produced textiles. In the last decade, the use of domestic cotton has increased from around 60% to 70% currently. Its self-reliance rates for polyester and yarns now exceed 95% and 90% respectively. That said, China's clothing and textile sectors still use a mixture of domestic and imported inputs for production. According to Fan, this is because China aims to provide a comprehensive product assortment, so manufacturers need different raw materials as inputs, such as leather and fur from Europe. The other factor is cost consideration: A certain amount of imported input, such as Indian cotton, can keep material prices stable when domestic supply costs are high.
China's growing domestic consumer apparel market
While China's textile and clothing manufacturing was developed largely for overseas consumers in the 1990s and early 2000s, the increase in a domestic consumer market in the past 10 years has made this depth of backward linkages more sustainable, said Fan. The demand for Chinese textiles manufacturing, within and outside China, is now large enough to "support its comprehensive assortment" – a broad range of products and services, he added.
"Covid has disrupted the global textile supply chain, but Chinese manufacturing sectors were less disrupted, thus domestic suppliers were largely operating normally and receiving more orders," Fan said.
"Also, the international trade environment is more uncertain nowadays, with geopolitical disputes, trade barriers and shortages of shipping capability increasing the disruption risk in the global supply chain, which makes Chinese manufacturers increase domestic sourcing to enhance supply chain resilience," he added.
According to China Customs statistics, from January to June 2021, imports of textile machinery into China were worth $1.7bn, up 25% year-on-year.
Even in Covid-disrupted 2020, there was only a drop of around 1% in new textile machinery installations by Chinese companies in China compared to 2019," pointed out Juan Montero, a sales manager with Spain-based Kerajet, a maker of digital textile printers. Some of this was an increase in sales by Chinese machinery manufacturers, aided by the inability of European manufacturers who do not produce in China to travel to China to market sales, he added. He said that higher 2020 sales by Chinese vendors in their domestic market offset the loss of export orders during the pandemic.
China remains the world's largest apparel exporter
In the meantime, China remains the world's largest apparel exporter, supplying over 40% of the world market in 2020 according to data compiled by Germany-based statistical service Statista.
Whether this export share will persist is another question. In the recent years, Chinese-owned production has shifted to south and southeast Asian countries such as Bangladesh, Vietnam and Indonesia, driven by substantial rises in China's production costs – in the 2010s, the labour costs increased by around 6%-8% every year, according to Professor Fan.
This China outbound textile and apparel investment has also been aligning with its broader Belt and Road Initiative (BRI), leading to a growing number of Chinese-invested factories also in Africa and Central Asia, which have benefited from Chinese government investment in regional port and transport infrastructure.
Moreover, some manufacturers have moved production from China to mitigate the political risks caused by the trade war between the US and China during the Administration of President Donald Trump, who imposed tariffs on billions of dollars of China-exported goods including clothes and footwear.
This move of production has been facilitated by the Regional Comprehensive Economic Partnership (RCEP) between Australia, Brunei, Cambodia, China, Indonesia, Japan, South Korea, Laos, Malaysia, Myanmar, New Zealand, the Philippines, Singapore, Thailand, and Vietnam, which came into force on 1 January. This will reduce trade barriers between these countries, enabling shifts in investment.
That said, Professor Fan said such shifts have not been uniform: "Covid has been disrupting production in the southeast Asia countries, so a lot of orders were moved back to China during the pandemic," he noted. And "manufacturing infrastructures, including transportation, shipping and the use of information technology, in these countries are not as developed as those in China," he added, encouraging some manufacturers to remain in China or even reshore production.
A see-saw approach to Chinese sourcing
This kind of see-saw approach to Chinese sourcing was also highlighted by Thoray d'Haese Sacoor, founder of Bangkok-based Deepwear International Fashion Agency, a buying and sourcing advisory service. He recalled that the Chinese apparel and fashion industry was paralysed during the early days of the pandemic. Deepwear's international customers became wary of China, and most brands hesitated to continue their long-lasting relationships with Chinese suppliers. When initially the lockdown was imposed in China, the rest of the world was still operating, and most of the orders were re-directed to countries like India and Vietnam.
Chinese factories wanted to restart work as soon as possible, but they had to re-organise their work structure, logistics and organisation before re-opening, to take account of Covid regulations. "Transport charges had increased monumentally, and that was another concern," he added.
As a result, Deepwear clients declared they wanted to reduce their dependency on China and urged Deepwear to find other alternatives.
However, this retreat from China did not last: "The beginning of 2020 there was a splurge of orders amongst Indian suppliers and factories, but not everything could be made in India or Vietnam the way China did it, and that is where we realise the true dependency the fashion sector had on China," Sacoor said.
Indeed, Sacoor noted that Chinese suppliers started offering more flexibility, including on prices and minimum order quantities, and were much more accommodating and appreciative of brands, encouraging them to retain their loyalty to China.
"Nevertheless, this whole situation also made us reassess our own sourcing strategies, and we reorganised ourselves so that we are never dependent on one country for any sourcing requirements and have multiple suppliers and alternatives ready," Sacoor said.
As a result, for Chinese manufacturers, the development of Chinese apparel brands, able to make sustained domestic orders, is becoming increasingly important, said Steffi Noël, project leader at Daxue Consulting, a Shanghai-based consulting company, She told Just Style that the five top domestic brands were growing in sales and profile. These are the Zhejiang-based Semir, Fujian-based Anta, Suzhou-based Bosideng, Ningbo-based Peacebird and Beijing-based Li Ning.
That said, the Chinese apparel market remains highly fragmented, with a multitude of small brands and unbranded clothes dominating the market. These major four domestic players have a combined market share of just approximately 5%, while the largest five international brands have a combined market share of a mere 6.2%, said Daxue, with Adidas and Nike being major players.
As for analysis of social media conversations in 2021, three of these top domestic brands – Semir, Bosideng and Peacebird, as well as [Jiangsu-based] HLA "are the most discussed, with these domestic fashion brands mainly focusing on daily style, casual and effortless and being particularly strong at basic categories, such as T-shirts, canvas pants, hoodies, and sweatshirts," Noël said.
"A main reason for their success is brand awareness, as Semir and HLA have stores all over the country, and the frequency of HLA advertisements having reached brainwashing proportions," she added, referring to HLA's omnipresent slogan: "Visit HLA twice a year, you will find something new each time!"
New trend encourages Chinese shoppers to opt for Chinese brands
Underlying factors include 'guochao', a national-pride movement perceived mainly in the fashion and beauty industries unveiling a tendency to prefer brands capable of combining Chinese cultural elements with modern designs. "Li Ning renewed its brand precisely through incorporating more Chinese designs to bind its future to the current guochao trend," Noël said.
Another benefit for the Chinese clothing and textile manufacturing sector of increased strength in Chinese brands is that they are unlikely to be impacted by political issues, such as the criticism of the Chinese government's policies towards the Muslim population of Xinjiang. Noël pointed out that international brands such as Versace, Coach and Givenchy have all faced terminations of celebrity marketing contracts over concerns about Xinjiang.
Noël noted how last March (2021), Sweden-based Hennes & Mauritz (H&M) declared it would cease to use Xinjiang cotton because of concerns it might have been manufactured through "forced labour", stressed Noël.
"But most Chinese consumers are united and stressful when it comes to issues of national honour and national pride," opening the path for more sales by local brands such as Li Ning, Bosideng, HLA, she said.
And Noël warned that it would be a mistake to believe that local fashion brands cannot be high-end. She pointed out that premium Chinese fashion brands include the Beijing-based Vicutu, Shanghai-based Icicle and Inner Mongolia-based Erdos, which are all focusing on high-quality materials and are very strong in the formal wear categories.
In terms of functional wear, brands such as underwear brand Neiwai (of Shanghai) and sportswear brand Maia Active (also in Shanghai) are attracting Chinese Generation-Z sales in major cities. "They are combining women empowerment and feminist brand stories with a focus on comfortable wear designed for Asian women's bodies," she added.
Daxue Consulting added that Chinese apparel market sales were becoming more diverse. In February (2021), oversized clothing sales of Chinese fashion brands increased 1.5-fold year-on-year, with women contributing more than 65% of these sales. Meanwhile, Chinese men contributed 88% of the sales of floral printed T-shirts. And the consumption of unisex clothing within China increased by 4.3 times in June 2021 compared to June 2020.
Chinese brands are eyeing the global apparel market
Chinese brands are also eyeing the global market – creating their own exports. Here, the big name is Shein, the fast-growing Chinese fast-fashion online retailer, which is leveraging its comprehensive apparel production network and transportation infrastructure in Guangdong province to provide fast and low-price products, pointed out Professor Fan.
In February, a report published by the Guangdong Development and Reform Commission showed that Shein plans to invest CNY15 billion ($2.3bn) to build a global supply chain centre in the southern Chinese port city of Guangzhou, noted Hong Kong's South China Morning Post.
In 2021, the company dethroned Spain's Zara and Sweden's H&M as the top-selling fast-fashion retailer in the US, according to data tracking company Earnest Research. The South China Morning Post also noted that Shein, as of early-February (2022), was the second most downloaded iOS shopping app in the US and Canada, trailing only e-commerce giant Amazon, quoting data from market intelligence platform Similarweb.
"Shein is using an efficient information system to manage a large number of suppliers in the area, and Shein can use the regional ports in Nansha, Shenzhen and Hong Kong to ship the products directly to overseas markets," Professor Fan noted.
Increasing exports by China-based companies also extends to equipment manufacturers, according to China Customs data which noted that exports in 2021 reached $2.3bn, up 24% year-on-year. Exports even booked a slight increase if compared with the same period in 2019.
In short, the Chinese clothing and textile sector is now a complex organism, a far cry from the low-cost export-oriented industry of 20 years ago – with its sophistication and backward linkages giving it a sustainable outlook for comprehensive growth.
Click here to read Just Style's exclusive sourcing guides for India.
Click here to read Just Style's essential sourcing guide for the Bangladesh apparel sector.