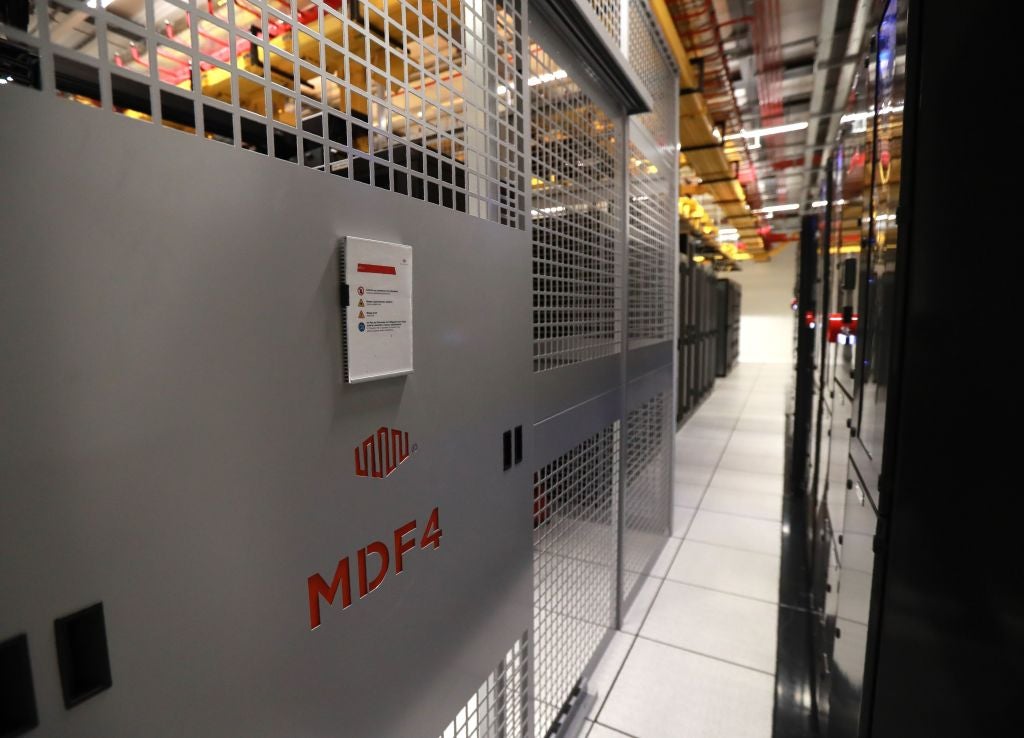 Of the world's ten largest data centre companies, six are US multinationals and two are Japanese. Many are questioning, however, whether this crop of data centre corporates will maintain their dominance of the industry's cross-border investment and global footprint – and what does this mean for companies planning corporate expansions overseas?

Data centre foreign direct investment (FDI) was one of the few subsectors that actually grew in terms of project numbers in 2020, according to Investment Monitor chief economist Glenn Barklie, who says the subsector grew by 35%, while most others fell significantly as the Covid-19 crisis made its presence felt.
Since the pandemic began in March 2020, accelerated adoption of cloud technology has driven the need for more data centre capacity for sharing and securing data to achieve new levels of flexibility for remote working. According to company data, video conferencing app Zoom, for example, generated $2.6bn revenue in 2020, a 317% increase year on year.
This came on the back of an existing trend that had seen global data centre traffic more than quadruple between 2015 and 2020, according to the International Energy Agency. Every current tech investment trend, from machine learning and the internet of things to AI and robotics, all generate exponential volumes of data that needs to be stored and processed.
By 2025, 85% of digital infrastructure strategies implemented by businesses will integrate their on-premise, colocation, cloud and edge delivery options, compared with 20% in 2020, according to analyst Gartner. All this data in the cloud will require the creation of new data centres to manage, secure and store the computing needs of businesses deciding to outsource their physical digital infrastructure.
Data company activity hots up in the Americas
As things stand, of the top ten data centre companies in the world, six are from the US (Equinix, Digital Realty, Amazon Web Services, Coresite, Verizon and Cyxtera Technologies), two are from Japan (NTT Comms and Telehouse/KDDI) and the other two hail from China (China Unicorn and China Telecom).
However, according to Global Data's cloud computing market opportunity forecast to 2025, South and Central America is the region set to see the most rapid growth. Combining actual and forecast data, the analyst expects high-growth countries in the region to include Argentina (16.5%), Colombia (16.4%), Peru (16%) and Mexico (18.2%) for the period between 2020 and 2025.
Despite the region's rapid growth, Latin America faces a number of challenges, according to Synergy Research Group chief analyst and research director John Dinsdale. "It is a vast geographic region with a lot of countries or sub-regions that have small economies," he says, adding: "This is not ideal for the widespread deployment of hyperscale data centres." Most activity to date in the region has focused on Brazil (almost exclusively in and around São Paulo) with Chile a distant second and other countries hardly featuring at all. Looking at the pipeline of future data centres, Chile, Mexico and Argentina will start to see more activity, says Dinsdale.
Though Latin America is the fastest-growing region, GlobalData found that the US is still the most valuable market in terms of revenue by a large margin. The US market size stood at $115.6bn in 2020, with China second with $37.8bn.
In terms of forecasting, this is unlikely to change with GlobalData predicting the US market size to reach $210.6bn by 2025, with China a distant second at $74.2bn, Japan third at $50.9bn, Germany fourth at $42.3bn and the UK in fifth at $34.93bn.

At the end of 2021, there were more than 720 hyperscale data centres worldwide – a number that has doubled over the past five years, with the US still accounting for half of these centres. During this five-year period, the average size of the data centres has also been steadily increasing, according to Dinsdale. Synergy Research found that it has taken only four years for total hyperscale data centre capacity to double.

While the growth in Latin America demonstrates the take-off of data centres, Investment Monitor's own ranking looking at the best country to put a data centre did not feature any country in Latin America in its top ten. Chile ranked the highest in 27th position, with Mexico in 41st and Argentina in 42nd. The higher positions were dominated by countries in western Europe and North America.
What does this mean for businesses looking to expand?
GlobalData analyst Amy De Carlo believes many multinational companies will be more comfortable working with the data centre infrastructure providers they are already familiar with, which have the physical infrastructure in place, the required certifications and necessary regulatory approvals, qualities many newer local players will lack.

Leading US data centre company Equinix is a $6bn company that operates more than 235 data centres globally. The company has been broadening its international footprint by building new facilities and making strategic acquisitions in emerging territories such as India and Africa, according to Brenden Rawle, senior business development director for EMEA at Equinix.

Rawle says the company recognises that the world is increasingly becoming a single commercial platform, and multinationals are keen to do business in digitally evolving regions. And in those regions, he sees the role of companies such as Equinix as being vital in delivering the global digital ecosystem that will enable pioneering commercial ventures in these partially untapped locations to connect with the rest of the world.

However, while the US remains the dominant source market for data centre FDI, companies from other countries became much more active in 2019, eating into the US's leading market share, according to GlobalData's Barklie, even though nominally the number of outbound projects from the US actually rose by 13% in 2020.
Key data centre markets for US companies were western Europe and Asia, with 70% of outbound US data centre FDI located in these two regions, says Barklie.
Challenges for data centre development in new markets
Moving into emerging markets presents challenges around the lack of infrastructure and poor access to the vast quantities of energy required to power a data centre. At its most basic level, the data centre business is a hybrid real estate and energy business. "Is there an opportunity for local providers? Definitely," says De Carlo, "But how realistic [that is] depends on the locale and the provider."
Dinsdale, however, sees no issues for customers or public cloud users without major cloud regions or hyperscale data centres located in their home country – with the exception of banking or government sector clients. "There are many hyperscale data centres located throughout the world and the response times are fine for the great majority of applications," he says. Where it can become a problem is from a regulatory or data residency perspective. "For any customers or services that have strict regulations about where data is stored, then the lack of data centre presence in the country can be a roadblock," adds Dinsdale.
Calls for customer data to be stored within national borders have been ringing loud from EU quarters, making data regulation a growing factor in cross-border expansion decisions. For example, EU attempts to create barriers for US cloud providers, notionally to stimulate demand for local companies, are more 'noise' than anything else, according to Dinsdale. Calls for regulation from politicians and businesses outside the data centre sector boom are to be viewed with scepticism, he adds, saying: "Politicians and lawyers rarely create good long-term opportunities for companies in truly open markets – and in cloud we have a market that is truly global in nature."