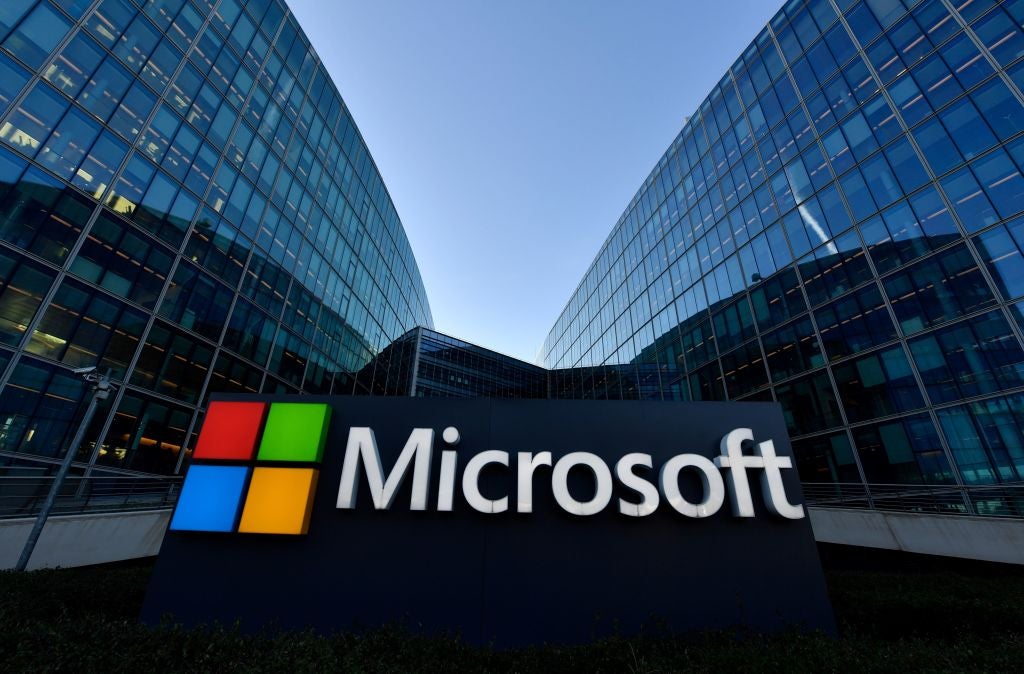 Microsoft is the pioneering grandfather of the 'Big Five' US tech giants (the others being Google/Alphabet, Amazon, Apple and Facebook/Meta). Since its inception in 1975, at the dawn of the age of the personal computer, the company has managed to stay relevant through multiple global innovation cycles, with varying degrees of success. Most notably, the company has held on to its software market dominance but missed out on the shift to mobile and smartphones.

The name Microsoft is a portmanteau of 'microcomputer software', thought up by founders Bill Gates and the late Paul Allen, who developed the first personal computer operating system market with MS-DOS in the mid-1980s, which was followed by Microsoft Windows. The company has stayed true to its name despite diversification efforts and has remained a dominant force in software for more than four decades.

Public markets reflect Microsoft's establishment position. While other Big Tech companies see fluctuations in stock price, and newcomers such as Tesla command much of the media limelight thanks to publicity-hungry CEOs, Microsoft is seen as a steady stock bet. The company's current $2.53trn market capitalisation (as of early December 2021) is up by about 780% since the appointment of Satya Nadella as CEO in 2014, with the company stock gaining more than 50% in 2021. The gains in 2021 were in part due to the Covid-19 pandemic, as the increased necessity for remote work and distance education drove up demand for cloud-computing services and grew the company's gaming sales.

However, for Microsoft, and indeed for all Big Tech companies, precarious times lie ahead: regulatory and antitrust scrutiny is top of many policymakers' minds along with a sea change in public perception around Big Tech's unchecked global influence.

In November 2021, as public markets reached an all-time high, Nadella sold off half of his Microsoft stock, equating to about $285m. A spokesperson for Microsoft said the sales were for "personal financial planning reasons and diversification reasons". However, when the commander-in-chief starts bailing out the ship, one cannot help asking: what will Microsoft do next?
Microsoft's diversification strategy
Since the 1990s, Microsoft has been increasingly diversifying from its core software business. Headquartered in Redmond, Washington, the company has always used inorganic growth through global acquisitions as part of its expansion strategy. Prime examples include the purchase of Skype Technologies for $8.5bn in May 2011 followed by LinkedIn for $26.2bn in December 2016.

More recent acquisitions (or attempted acquisitions) include:
In March 2020, Microsoft announced the $1.3bn acquisition of wireless networking company Affirmed Networks.
In September 2020, there was a failed bid for the US TikTok business, encouraged by then-president Donald Trump.
In March 2021, there was an $8.1bn acquisition of ZeniMax Media to become part of Microsoft's Xbox Game Studios division.
In April 2021, Microsoft announced a $16bn acquisition of AI software company Nuance Communications.
In October 2021, Microsoft acquired Ally.io, a software service that measures companies' progress.
These large acquisitions provide clues as to the direction the company is moving towards. In simple terms, a continued focus on segments including cloud, AI and gaming, all of which are alluded to in the company's shareholder letter within its 2021 Annual Report. However, as the political will to regulate Big Tech strengthens, future acquisitions risk attracting increasing scrutiny.
Microsoft and FDI
Investment Monitor mapped Microsoft's worldwide subsidiaries acquired within the past three years (2019–21) to get a clearer picture of the company's global footprint and expansion strategy. Most acquisitions are in North America and Europe, with the exception of a deal being done in Vietnam.
How well do you
really

know your competitors?

Access the most comprehensive Company Profiles on the market, powered by GlobalData. Save hours of research. Gain competitive edge.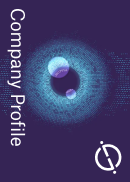 Company Profile – free sample
Thank you!
Your download email will arrive shortly
Not ready to buy yet? Download a free sample
We are confident about the unique quality of our Company Profiles. However, we want you to make the most beneficial decision for your business, so we offer a free sample that you can download by submitting the below form
By GlobalData
In terms of the Microsoft's global footprint, the company's regional operations centres support customer contract and order processing, credit and collections, information processing, and vendor management and logistics. The regional centre in Ireland supports the Europe, Middle East and Africa region; the Singapore centre supports the Japan, India, Greater China and the rest of the Asia-Pacific region; and the centres in Fargo (North Dakota), Fort Lauderdale (Florida), Redmond (Washington), Reno (Nevada) and Puerto Rico support Latin America and North America.

Although Investment Monitor found that most of the company's acquisitions have been in its home market and Europe over the past three years, Microsoft's overseas and domestic revenues were a relatively even split in 2021, following a trend identifiable since 2019.
What regulation is Microsoft facing?
Microsoft's ascent to global behemoth was predicated on its aggressive market dominance strategy. An existential browser war in the 1990s between Netscape's Navigator and Microsoft's Windows led to Microsoft's global hegemony for more than two decades after founder Gates reportedly sent an internal memo to employees in relation to Netscape, stating that Microsoft must "crush them". This prompted a decade-long antitrust investigation by the US Justice Department, which said in September 2001 that it no longer sought the break-up of Microsoft.

During the 1990s, Microsoft was a domineering threat to more nimble newcomers such as Apple and Google. Now that these newcomers are all grown up and facing antitrust scrutiny of their own, both in the US and abroad, Microsoft has somewhat slipped under the regulatory authorities' radar.

It is telling, says Hosuk Lee-Makiyama, director of the European Centre for International Political Economy in Brussels, that Big Tech was once referred to in Europe under the acronym 'GAFAM' (Google, Apple, Facebook, Amazon, Microsoft) but is now commonly referred to in the European media as 'GAFA'.
Microsoft has learned much from its past regulatory brushes and consequently handles its regulatory compliance and government affairs in an almost exemplary manner, says Lee-Makiyama. For example, very early on Microsoft took the decision not to contest data localisation where governments mandated localising sensitive data within a country. "So, it actually worked with the privacy authorities rather than against them, even before GDPR became law," says Makiyama. "Big Tech has been contesting technological mandates to store data locally, whereas Microsoft basically embraced it as a business idea and [made it its] default position."
Microsoft's establishment reputation, when compared with its disruptor counterparts, is further demonstrated by its ubiquity within the public sector. In September 2021, analyst Omdia found Microsoft's share of the US government office productivity software market was approximately 85%, more than seven times that of the next largest competitor. This public sector monopoly – combined with Jon Kanter, the new Department of Justice head for antitrust, being a former Microsoft employee – would suggest that the company is now firmly ensconced within the US's corridors of power.
In addition, unlike the other Big Five tech companies, Microsoft doesn't rely on an advertising model as its core revenue generator, which is the point of contention for many regulators. A revenue breakdown by business segment from the company's 2021 annual review shows that advertising plays a minor role in the company's business model – yet another reason to slip under the radar of regulators.
In the cloud with Microsoft Azure
With more than 60 data centre regions, including 15 new regions added in 2021 on five continents, Microsoft is continuing to expand its lucrative cloud business, Microsoft Azure, while addressing increasing regulation around data residency requirements. In November 2021, the company opened two new data centres in Cheyenne, Wyoming, to support its west-central US data centre region.

GlobalData senior economist Christine Patton collated research on Microsoft's data centre foreign direct investment. She found that, in 2019, Microsoft announced or opened eight data centres overseas, followed by a further 19 in 2020. More than 50% of these data centres are destined for the European market. In 2020, Microsoft announced plans to invest $1bn in Poland alone, to develop a data centre and associated cloud computing services in the country. Prior to this, in 2019, the company opened its first data centres in Africa, both in South Africa, pipping Amazon to the post. "These investments, coupled with Microsoft's 2021 plans to build 50–100 data centres per year, highlights the increasing demand for Microsoft's cloud services worldwide and the growing need for additional infrastructure to support this demand," says Patton.

While Microsoft's product innovation is considered limited compared with its Big Five counterparts, company offerings include a collaboration with quantum computing company Rigetti announced in December 2021, giving Azure Quantum end users access over the cloud to cutting-edge quantum computing power.

Limited product innovation may be the driver for the company's R&D expansion in 2021. Microsoft India Development Centre is one of the company's largest R&D centres outside its headquarters. The company announced expansion plans in December 2021 for its facility in Noida, India. Over the past two decades, the Microsoft India Development Centre has been growing its footprint across cities including Hyderabad, Bengaluru and most recently its third campus in Noida, inaugurated in January 2021.
AI a Microsoft priority
In the area of AI, Microsoft has launched new products such as Azure Synapse for data integration, data warehousing and big data analytics for organisations and enterprises. Azure Purview is another on-premise product offered for data management and governance to map data in the cloud or in software-as-a-service applications. In 2021 Microsoft's partnership with OpenAI saw work with training models such as GPT-3 – the largest and most advanced language model in the world – on its Azure AI supercomputer.

The company has explored enterprise metaverse, a new infrastructure layer that lies at the convergence of the digital and physical worlds. By combining the internet of things, AI and mixed reality, this platform layer enables the creation of digital twin simulations of real-world processes, places and things so organisations can monitor complex systems in real time, interact within them using mixed reality, and run simulations to model, analyse and predict performance.
The old-line tech giant may not have had the social media or entertainment business success shared by its Big Five rivals, but Microsoft's Xbox business continues to thrive. The subscription-based Xbox Game Pass has driven growth and its acquisition of ZeniMax Media in 2021 adds many franchises to the service. The company continues to expand in the burgeoning cloud gaming market through Xbox Cloud Gaming. In addition, the Xbox Series S and X launched in November 2020, becoming the company's fastest-selling consoles to date.
A 2022 price hike for Windows business users was announced in December 2021, which encourages business customers to sign up to longer-term subscriptions. Capitalising on its core business demonstrates that Microsoft will continue to do what it does best. Although the company's reputation is established and its market share assured, Microsoft is still fiercely competitive. In the latest iteration of the browser wars, Microsoft has installed prompts in its Windows software warning users not to use Google's Chrome, proving that old dogs never change.