In 2018, an online #deletefacebook campaign was started by a group of people angry at the company's socio-religious influence over large swathes of the US voting public. While relatively toothless and ineffective, the campaign moved founder Mark Zuckerberg to address the issue. "I think it is a clear signal that this is a major trust issue for people, and I understand that. And whether people delete their app over it or just don't feel good about using Facebook, that is a big issue that I think we have a responsibility to rectify," he told the New York Times.
While Facebook seemed to ride out this particular storm unaffected, increasing pressure to hold Big Tech accountable has since become more official, with 'light touch' regulation coming to an end in many jurisdictions. Global regulation specifically targeting Big Tech will be the defining challenge of 2021 for companies such as Facebook.
Facebook takes biggest regulatory hit
Research company GlobalData has identified ten regulatory risks for Big Tech in 2021, highlighting data privacy, misinformation and antitrust as the most significant. "The very fact that there are ten areas indicates just how big the regulatory hit is going to be on Big Tech, and Facebook is directly in the line of fire," says GlobalData head of thematic research Cyrus Mewawalla – one of the world's leading technology analysts.
The fact that there are ten areas [of risk] indicates just how big the regulatory hit is going to be on Big Tech, and Facebook is directly in the line of fire. Cyrus Mewawalla, GlobalData
Facebook's lack of accountability in the Cambridge Analytica scandal has been highly criticised, and increased pressure on governments to make Big Tech companies more accountable for their actions. A reported 87 million Facebook users' personal data was harvested for use in targeted political advertising which, some allege, helped Donald Trump to win the 2016 US election.
The company decided to de-platform Trump in the final days of his presidency following criticisms of his online statements before the storming of the US Capitol by his supporters in January 2021. Mewawalla considers this a catastrophic mistake on the part of Facebook's management. "It exercised editorial control and makes the argument that Facebook is not a publisher harder to stand," he says.
How well do you
really

know your competitors?

Access the most comprehensive Company Profiles on the market, powered by GlobalData. Save hours of research. Gain competitive edge.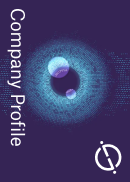 Company Profile – free sample
Thank you!
Your download email will arrive shortly
Not ready to buy yet? Download a free sample
We are confident about the unique quality of our Company Profiles. However, we want you to make the most beneficial decision for your business, so we offer a free sample that you can download by submitting the below form
By GlobalData
Is Facebook an unregulated news platform?
The notion that Facebook is essentially an unregulated news platform has been gaining traction for some time. And with 2.5 billion monthly active users growing at an average annual rate of 8% globally, the platform's direct influence on public life becomes harder to dismiss.
In December 2019, then presidential hopeful Joe Biden voiced his concerns in an interview with the New York Times editorial board. He advocated revoking Section 230 of the Communications Decency Act, which removes liability from a platform on which user content is posted, even going so far as to not rule out criminal proceedings against Zuckerberg. Calling out Facebook's lack of accountability as irresponsible, Biden told the New York Times: "It is [Facebook] propagating falsehoods it knows to be false and we should be setting standards not unlike the Europeans are doing relative to privacy."
The EU's GDPR ruling, which came into law in 2018, gives consumers greater control of their data and is seen as a precursor of an ever-expanding raft of global data privacy regulation led by Europe, in what some have called 'the era of the splinternet', characterised by decentralised, disparate global technology regulation in direct contradiction to the internet's long-standing design of free and cross-border information flow.
[Keep up with Investment Monitor: Subscribe to our weekly newsletter]
For Facebook, this proliferation of data privacy regulation threatens its very business model. Facebook's monopoly is based on the data under its control. Mewawalla says that the company behaves as if it owns consumer data. Instead of forced divestments, which some lawmakers believe is the solution to Big Tech's dominance, Mewawalla says giving consumers control of their own data would be more effective in settling the balance of power between Facebook and its users.
However, if regulators choose this route, the consequences for Facebook's current and future competitiveness would be catastrophic. In the short term, the company's primary source of advertising revenue would be threatened without free access to user data. And going forward, the ultimate race for digital supremacy will play out in the AI space, which relies on this accumulation of personal data.
How will regulation affect Facebook's global expansion plans?
The Australian government's proposed News Media Bargaining Code, which requires companies such as Facebook and Google to pay Australian news companies for content featured on their platforms, highlights how regulation is shifting the Big Tech company's expansion plans.
In a blog post on 31 August 2020, Will Easton, managing director of Facebook Australia and New Zealand, accused the Australian government of misunderstanding "the dynamics of the internet and [this] will do damage to the very news organisations the government is trying to protect". He went on to say that news does not represent a significant portion of Facebook's revenue, and that the company would not roll out its news product as it has done in the US and more recently the UK – its first international roll out of the product in January 2021.
As Big Tech acquisitions come under increased regulatory scrutiny, yet another route to global expansion has become more challenging. It seems unlikely that Facebook's 2014 acquisition of WhatsApp would pass as easily today. In fact, in January the UK competition regulator launched a formal investigation into Facebook's $400m acquisition of online image platform Giphy over concerns about the deal's impact on consumers, including access to their data.
Regulation hits Facebook's global user values
Already under increasing regulatory scrutiny from the EU, the European Commission's proposal of the Digital Markets Act and Digital Services Acts, a raft of restrictions on Big Tech focused on data privacy, misinformation and monopolistic business practices, is likely to change Facebook's European business strategy.
The impact of regulation on a market such as Europe, which limits the harvesting and use of user data, is that it lowers the value of users. The value of a user is directly related to the user's level of engagement with a company such as Facebook and the quantity and quality of data the company can access, and then process, for advertising purposes. This explains why a high-income region such as Europe with plenty of user engagement averages a considerably lower revenue per user than North America, according to GlobalData analyst Malcolm Rogers. The average revenue per daily user in December 2019 was $13.21 in Europe compared with $41.41 for the US and Canada.
Although the average revenue per user in 2019 in the US and Canada was more than 11 times higher than in the Asia-Pacific region, user growth was more rapid in geographies with relatively lower revenues per user such as Asia-Pacific.

Facebook is counting on this dynamic to continue, publicly stating that India, Indonesia, and the Philippines represented key sources of growth in 2019. Rogers says that despite low user revenues in Asia-Pacific, growing digital adoption throughout the region will drive up user value for digital advertising, making it important for Facebook's growth plans.
In terms of investment, Facebook has not had to invest heavily in country resources to recruit users to its platform. This could change with shifting global regulatory environments.
Regulation could potentially slow down the value per user for Facebook; however, I believe the growth in Asia-Pacific will be stronger than any regulatory headwinds. Malcolm Rogers, GlobalData
Rogers points to Indonesia, where Facebook is growing its data centre capacity to comply with regulation that requires onshore data storage. This investment indicates a willingness to stay the course in Indonesia, says Rogers. "Regulation could potentially slow down the value per user for Facebook; however, I believe the growth in Asia-Pacific will be stronger than any regulatory headwinds."
GlobalData analyst Alfie Amir agrees that regulation will not be as important in emerging markets. "While customer privacy and fake news laws have been an important focus, there have not been many frictions between the government and social media companies in these countries," he says.
Is Facebook creating economic value?
Facebook has seen significant revenue growth from $17.9bn in 2016 to $70.7bn in 2019, according to its most recent filing for the year ending December 2019.
Research and development (R&D) spending increased by one-third in 2019, matched by a 31% increase in engineering headcount compared with 2018. The company stated it would continue to expand its R&D function going forward.

However, policymakers are starting to question the economic benefit derived from Big Tech's greenfield investment around the world in relation to its increasing revenues.
A survey carried out by Investment Monitor found that Facebook has 45 global subsidiaries, 60% of which are domestic. Foreign subsidiaries include six in Ireland, three in Sweden, three in Singapore and one each in the Czech Republic, Denmark, Gibraltar, Israel, Spain and the UK.
How will the Biden administration view Facebook?
During his US presidential campaign, Joe Biden recounted a meeting with the heads of seven leading Silicon Valley companies where he was told: "We are the economic engine of the US." Biden responded with: "You have fewer people on your payroll than all the losses that General Motors just faced in the last quarter, of employees." According to Facebook, its headcount was 44,942 as of 31 December 2019, a year-on-year increase of 26%. By comparison, General Motors is understood to have had 164,000 employees as of December 2019.
Facebook management may regard incoming Vice-President Kamala Harris as an ally, as she approved the company's acquisition of WhatsApp in 2014 and Instagram in 2012 when serving as California's attorney general. However, any historic alliances will be cold comfort weighed against the damning words of Biden to the New York Times in the run-up to his presidential campaign. "I have never been a fan of Facebook, as you probably know," the president said. "I have never been a big Zuckerberg fan. I think he is a real problem."
After accusations of allowing Russian interference in Donald Trump's 2016 election, of monopolistic business practices and permissiveness towards misinformation, in addition to the rise of the regulatory 'splinternet', the tide appears to have turned against Facebook. However, with both revenues and user growth continuing on an ever-upwards trajectory, particularly in emerging markets, the company looks set to take 2021's challenges in its stride.
This article is part of a series profiling the prospects of Big Tech companies. Others featured include: