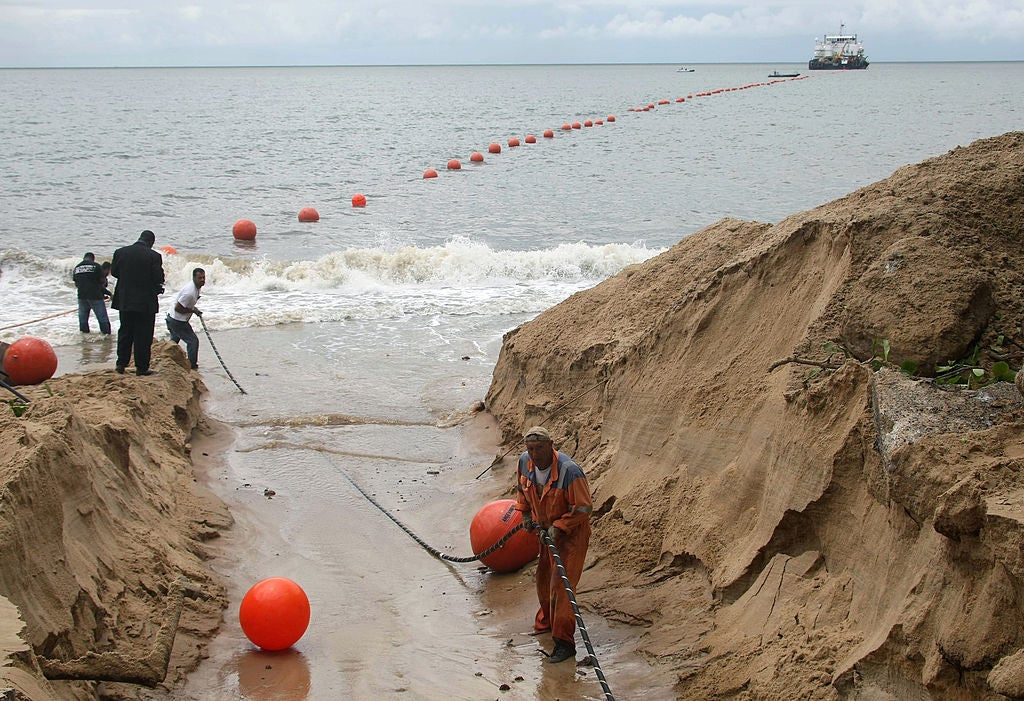 The findings of Investment Monitor's inaugural African e-Connectivity Index 2021 strongly suggest that Africa's internet communications market requires deregulating and opening up to more service providers and telecommunications companies so that broadband can be brought to hundreds of millions of people who live in the continent's remote and rural areas.
Only 28% of the population of sub-Saharan Africa had mobile internet connectivity in 2020 compared with 49% of people globally, according to GSMA, a research company. Around 300 million people in sub-Saharan Africa had connectivity to the internet via their mobile phones in 2020, up from 120 million people or 13% of the population in 2014. Last year, a further 19% of people lived in areas not covered by mobile networks and an additional 53% did not use mobile internet despite having coverage.
The International Finance Corporation (IFC), part of the World Bank, reports a higher figure: since the year 2000 the number of people in the whole of Africa with internet access has jumped to more than 520 million, or 40% of the population. Some 60% of these people access the internet via mobile phones. Improving internet access to reach 75% of the population could create a further 44 million jobs, according to the IFC. Between 2010 and 2019, more than 300 million Africans gained access to the internet, it adds, with nearly 500 million new smartphone connections.
In 2020, 81% of people with mobile internet connectivity in the region had 3G coverage, 51% had 4G and only 0.4% had 5G, according to GSMA. The average download speed was 9Mps in 2020, up from only 2.7Mps in 2014. The cost of 1GB of data was 4% of monthly GDP per capita in sub-Saharan Africa in 2020 – 5GB costs 10.2%. The cheapest internet-enabled device was 26.5% of monthly GDP per head in 2020 compared with 39.2% in 2016.
According to the African e-Connectivity Index 2021 (see below), South Africa is the top-ranked African country in terms of the quality of its internet connectivity with a score of 100 points, followed by Mauritius (96.56 points), Egypt (95.42), Kenya (89.60) and Tunisia (88.60). The worst-ranked out of Africa's 55 countries is Eritrea (8.25), followed by Equatorial Guinea (23.24), Réunion (24.78), Djibouti (30.61) and São Tomé and Príncipe (32.83). Investment Monitor applied 28 different indicators – including the number of mobile networks per country and percentage of population covered by 4G networks – to create this comprehensive ranking.
Only 28% of the population of sub-Saharan Africa had mobile internet connectivity in 2020, compared with 49% of people globally, according to research company GSMA. About 300 million people in sub-Saharan Africa had connectivity to the internet via their mobile phones in 2020 (up from 120 million people, or 13% of the population, in 2014). In 2019, a further 19% of people lived in areas not covered by mobile networks and an additional 53% did not use mobile internet despite having coverage.
How well do you really know your competitors?
Access the most comprehensive Company Profiles on the market, powered by GlobalData. Save hours of research. Gain competitive edge.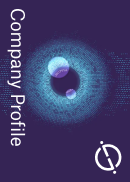 Company Profile – free sample
Thank you!
Your download email will arrive shortly
Not ready to buy yet? Download a free sample
We are confident about the unique quality of our Company Profiles. However, we want you to make the most beneficial decision for your business, so we offer a free sample that you can download by submitting the below form
By GlobalData
The African internet economy has been an overlooked investment opportunity during the past decade and it has the potential to add up to $180bn to the region's GDP by 2025 ­– depending on the usage intensity of digital technologies by businesses – according to e-Conomy Africa 2020, a joint report by Google and the IFC. The internet economy is improving productivity and efficiencies across large swathes of business, including agriculture, education, financial services, healthcare and supply chains.
The huge improvements in mobile connectivity during the past decade have been achieved through the involvement of the private sector without government help or development finance.
Africa's youthful opportunities
Africa has the world's youngest, fastest-growing population and an increasingly urbanised workforce. These demographics ­– coupled with improved longevity, education levels and the Covid-19 pandemic – have led to a rise in the consumption of online services. Of the 20 fastest-growing countries in the world, 19 are located on the continent. It is projected that its population will almost double from 1.3 billion people in 2021 to 2.5 billion in 2050. The region is demographically young: 60% of the population will be under the age of 24 by 2025 and it will be home to one in three youths (aged 15–35) globally by 2050, according to the World Bank.
Africa is experiencing rapid urbanisation, creating huge opportunities for improved fibre-optic connectivity. In 2020, it had 68 cities each home to more than one million inhabitants – that number is projected to jump to 85 cities by 2025. By that year, Africa's urban population is predicted to leap by 190 million people and just under half – 45% – of all Africans will be living in a city. Some countries ­– including Nigeria, Ghana and Angola – will see the proportion of urban residents jump to more than 80% of their total population by 2050, when 800 million more Africans will have moved to urban areas.
A variety of sectors – including fintech, e-commerce, healthtech, media and entertainment, local transportation, food delivery and business-to-business e-logistics – are leading the way in Africa's digital transformation. Although formal sector businesses – for example, large corporations – have historically shaped the economy, the internet economy offers leapfrog opportunities for the region's fast-growing number of informal businesses and workers. There are already more than 1,200 digital platforms in Africa in business sectors ranging from healthcare to financial services, with five countries (Nigeria, South Africa, Kenya, Egypt and Ghana) accounting for 80% of them, according to GSMA.
In the next decade, the number of internet users in Africa is expected to surge by 11%, representing 16% of the total global amount, according to the IFC. A 10% increase in mobile internet penetration is believed to raise GDP per capita by 2.5% in Africa, compared with 2% globally. Furthermore, a 10% increase in digitisation – the conversion of information into a digital medium – is estimated to improve GDP per head by 1.9% in Africa, compared with 1% in non-Organisation for Economic Co-operation and Development countries.
"Digital transformation is a unique opportunity for countries in Africa to boost economic growth and create jobs through innovative industries and more efficient, scalable and affordable solutions across sectors," says Boutheina Guermazi, the World Bank's director for regional integration for sub-Saharan Africa, the Middle East and North Africa.
Andile Ngcaba, chairman of Convergence Partners, an investment company focused on the technology, media and telecoms sector, is optimistic about the e-economy's potential in Africa. "In the early-1990s, there were more telephone connections in Manhattan than the whole of Africa," he says. "Today, Africa has one billion mobile phone connections. If experts had predicted that 30 years ago, people would have asked, 'what are you smoking?'.
"I believe that by the year 2030 the internet of things will be a massive market in Africa; ten billion devices – including cars, cameras, sensors, laptops, you name it – will be connected to the internet in Africa. It will be the second most digitised continent after Asia, owing to the fact that the average age in Africa is so young. Already the region has more mobile money wallets that anywhere else on the planet."
Google and Facebook eye up Africa
Digital infrastructure is the backbone of the internet economy around the globe, and Africa is no different. Increased investment in subsea and terrestrial fibre-optic infrastructure has driven rapid growth in international internet capacity, resulting in both greater availability and lower prices for high-speed transmission capacity. Today, there are four fibre-optic submarine cables connecting Africa's Atlantic coast with Europe and other continents and a further five cables linking Africa's Indian Ocean coast with Asia and other regions, according to Convergence Partners.
In July 2009, Seacom, the pan-African information and communications technology company, launched the first submarine cable system on the east coast of Africa. In 2019, only the Central African Republic, Eritrea and South Sudan lacked connections to submarine cables. All other African countries were connected either directly or indirectly through terrestrial fibre systems.
Hyperscalers including Google and Facebook are investing massively to improve African connectivity by expanding the undersea cable networks.
The first phase of Google's new $1bn submarine cable, Equiano, is expected to be completed in 2022, connecting Portugal and South Africa. The first branch is planned to land in Nigeria, with other countries to follow. Equiano will use optical switching at the fibre pair level, making it easier to allocate capacity as needed, simpler to deploy and cheaper than other systems built until now. Fully funded by Google, the cable is expected to have 20 times the capacity of the last cable built serving the region. The system will have a design capacity of up to 150 terabytes per second (Tbps) of bandwidth. Nokia's Alcatel Submarine Networks is constructing the cable.
In 2020, Facebook launched 2Africa Pearls, a new venture that will lay 45,000km of submarine cables to provide connectivity to 33 countries in Africa, Europe and the Middle East. It will be the world's longest subsea cable system upon completion, with an investment of about $1bn. It will expand Africa's internet capacity almost threefold by supporting the growth and development of 4G, 5G and broadband access. The system expects to provide connectivity to an additional 1.8 billion people in Africa and the Middle East and to three billion people in total. It is scheduled to go live in 2023 or 2024 and has a design capacity of up to 180Tbps on key parts of the system.
As well as Facebook, the 2Africa consortium is made up of China Mobile International, MTN GlobalConnect, Orange, STC, Telecom Egypt, Vodafone and the West Indian Ocean Cable Company. Alcatel Submarine Networks is also building this cable.
Africa's bandwidth has expanded tenfold
Africa's international internet bandwidth (IIB) increased by a factor of ten to 12Tbps during the decade until 2019. However, the capacity is still less than half that of China's (36Tbps) or Singapore's (37Tbps), leaving significant room for further growth. The region's IIB is expected to grow at an annual rate of 36% from 12Tbps in 2019 to 100Tbps by 2026, according to the IFC. This would make Africa the fastest-growing region in the world, with a marked improvement in the quality of internet access potentially supporting higher usage.
According to Hamilton Research's Africa Bandwidth Maps, progress in improving the infrastructure has not been limited to undersea cables – the terrestrial fibre network has expanded considerably as well. An additional 300,000km of terrestrial links are proposed, planned or under construction, on top of the one million kilometres already in existence. Africa's terrestrial network capacity, measured by the kilometre of fibre deployed, has grown at an annual rate of 12.5% over the past decade. In mid-2010, 259 million people in sub-Saharan Africa lived within 25km of a functioning fibre-optic network node. By mid-2019, that number had surged to 584 million people (about 52% of the region's population).
Those numbers will continue to jump as fibre networks under construction come into service. Between 2016 and 2019, the 'last mile' fibre network expanded dramatically, recording a 96% average annual growth rate and totalling more than three million fibre subscribers across the continent, mostly concentrated in South Africa (more than two million), Kenya and Morocco.
Ngcaba at Convergence Partners says that the world requires $428bn in investment between 2020 and 2030 to connect the remaining 3.4 billion people globally who are not yet connected to the internet. Of that sum, $100bn must be invested in Africa to connect the region's remaining unconnected population. "We need 500,000km of fibre still in the next ten years to connect every city, every town, every village with optic fibre," adds Ngcaba. "So that work is in progress. We are busy with it. All of us who are involved in this industry."
The number of data centres is also surging across the continent, almost doubling between 2014 and 2017. According to the Africa IXP Association, there were about 45 active internet exchange points (IXPs) – physical locations in which internet infrastructure companies, such as internet service providers (ISPs) and content delivery networks, connect with each other – across 33 countries in Africa by the end of 2019, a jump of 275% over the past ten years. Convergence Partners forecasts that Africa will require a staggering 700 IXPs and data centres by the year 2030. South Africa is already home to a number of cloud service providers, including Amazon, Microsoft and Huawei.
Early roll-out of 5G technology has already begun in South Africa (Johannesburg and Cape Town) and in Lesotho, with substantial expansion expected after the year 2025. However, access to reliable electricity is essential for 5G to be rolled out to other areas.
Africa is currently paying overseas carriers to exchange intra-continental internet traffic on its behalf. Only 16% of internet traffic in Africa remains in the region (most of it is routed to Europe before returning to Africa). The equivalent rate in Asia is 89% and in North America 80%. If intra-African traffic could reach Asian or North American rates, data costs in Africa would halve, according to Convergence Partners.
How to connect landlocked countries and remote areas
One of the biggest challenges in Africa is connecting landlocked countries – such as Zambia, Ethiopia, Malawi, Burkina Faso and Burundi – to the submarine cables hitting the region's coasts. The other challenge is connecting far-flung corners of big countries such as Tanzania, Nigeria and the Democratic Republic of the Congo. These countries receive the subsea cables but require inland or terrestrial cable to connect to remote areas. At 30.37 million square kilometres, Africa is an enormous continent, more than three times the size of Europe. Just one kilometre of installed cable can cost between $15,000 and $30,000. The last mile connection can be the most difficult part to achieve in Africa, particularly in rural and remote areas.
"To put it plainly, it is hard [to expand internet access to rural areas]," says Guy Zibi, managing director of Xalam Analytics, an Africa and Middle East research company. "This is one of the most significant predicaments facing the African market. Doing this will require some mix of capital, technology innovation and business model innovation for the connectivity to be sustainable over time. There is some capital, through governments, universal services funds, and the like. The technology is getting better; fibre backbones are reaching more remote locations, 4G coverage is expanding and there has been a lot of progress with fixed wireless broadband and satellite technologies.
"The hardest piece is probably to find the optimal models that are affordable for very low incomes while accommodating some form of return on investment – and this is a work in progress."
Reliable and low-cost off-grid electricity is also critical to the region's roll-out of mobile broadband. Diesel generators represent a considerable proportion of operators' capital and operational expenditure, preventing them from extending coverage to rural areas. In response, renewable energy solutions – particularly solar-powered grids – are an increasingly common feature of many rural deployments. These can play an especially important role in providing energy to cell sites designed to function off-grid or to serve particularly remote rural communities.
"Most of the difficulties come from the lack of access to electricity in rural areas, to power Wi-Fi hotspots, and the investment cost to cover large geographical areas with technologies to connect Wi-Fi hotspots to the global internet, with low-density consumption," says Paul-Francois Cattier, managing director of the Africa Data Centres Association.
Internet access in Africa mainly relies on mobile networks, with a 28% penetration rate of mobile broadband compared with less than 5% for fixed broadband in most countries across sub-Saharan Africa (excluding South Africa), according to GSMA. Mobile operators have substantially beefed up network capacity by ramping up the deployment of base stations, increasingly backed by specialised infrastructure companies managing the telecom towers. Roughly 70% of 4G base stations in Africa are made by Huawei, the Chinese technology behemoth, and pivoting away from that company in the transition to 5G would be unrealistic in an African context, according to World Wide Worx, a South Africa-based research company.
Globally, people living in rural areas are 37% less likely to use mobile internet than those living in urban areas, but the proportion jumps to 60% in sub-Saharan Africa, according to GSMA. Smartphone adoption in sub-Saharan Africa more than doubled between 2015 and 2020, but smartphones still only account for around half of total connections.
Sub-Saharan Africa's problem with expensive mobile data
Sub-Saharan Africa is the most expensive region in the world for mobile data, where the median cost of 1GB of data is about 4% of monthly GDP per capita, according to GSMA. This falls short of the Broadband Commission's affordability target to make entry-level data services less than 2% of monthly income per head by 2025. In Equatorial Guinea, for example, it costs $35 to get 1GB of mobile data – the most expensive rate in the world – according to the Alliance for Affordable Internet.
Furthermore, smartphone affordability – particularly of 4G devices that enable a better user experience – is a major factor behind the relatively low smartphone adoption rate and, by extension, the mobile internet usage gap in sub-Saharan Africa.
Africa's coverage gap today is mostly made up of those living in rural, low-income and sparsely populated areas. In many of these areas, the combination of high costs and low returns makes further deployments economically unviable. The limiting factor to increasing mobile internet coverage is insufficient levels of user demand to sustain investments.
"While some progress is being made, a significant rural-urban gap persists in both smartphone ownership and mobile internet use," says Angela Wamola, the head of sub-Saharan Africa at GSMA. "As the coverage gap closes, attention must now turn to the usage gap – which refers to those living in areas with a mobile broadband network but not using mobile internet. Doing so requires building awareness of mobile internet, improving digital literacy and – ultimately – ensuring the availability of affordable internet-enabled handsets."
However, a reduction in the absolute cost of handsets will not be enough to improve affordability in Africa, as many people are struggling to meet their basic needs. Mobile data costs must come down, too.
"There is always a logical justification for high charges," says Zibi. "Data charges reflect the cost of operation, the scale of the market and the intensity of competition. Ultimately, the crux of the matter is that most African mobile broadband markets are too concentrated, with a few dominant players. Governments have often made the deliberate – if implicit – choice of favouring high licence prices for radio spectrum at the expense of faster coverage or lower prices.
"As a result, you have a small number of providers that can afford the licences and those that need to generate a return on investment. That takes a bit of time – especially when the competitive pressure is limited. You also have some important segments in the internet value chain that are uncompetitive; for example, domestic and international capacity markets.
"The prices will continue to fall and the markets will ultimately get there – but that will take some time."
Domestic capacity markets refers to the sale of terrestrial fibre capacity to ISPs, so they can offer internet access. International capacity markets are similar – they refer to the sale of capacity on the submarine fibre systems. Both are essential to providing internet access.
A need for greater competition
Africa's internet and telecommunications markets need opening up to greater competition. According to Statista, in 2019 the return on investment in the telecommunications sector in Africa was 55.4% of revenue, underscoring the huge profits that incumbent providers can make.
Currently, the barriers to entry are great. Operating licences are extremely expensive in African markets and governments do not distinguish between the price of radio spectrum in urban areas and in rural areas. Furthermore, securing a licence is a lengthy and highly bureaucratic process.
"We don't think two providers controlling 80–90% of the retail broadband market or the wholesale segment creates enough of a competitive impetus to bring prices down," says Zibi. "Now, more providers are hardly a guarantee for lower prices, but competitive value chains are known to drive down retail prices faster than those that are not."
Ngcaba agrees. "Africa's telecoms sector requires de-regulating," he says. "Governments must move away from the gatekeeping model. If Africa wants to be part of the digitised world, its governments must create a favourable regulatory environment. Regulators are the biggest barrier to entry. Radio spectrum – particularly in rural areas – should be given away for free; then providers will come in. Providers expect a reasonable return on investment, after all."
For example, the Democratic Republic of the Congo has one of the most heavily taxed mobile sectors globally (in 2019, it had a 26% tax on tariff costs and a 44% tax on device costs). Tax reductions would improve affordability and create investment incentives for operators to upgrade and expand their networks.
Is satellite internet the future?
Mobile network operators are thinking beyond cables – geostationary satellites are one option to provide access to remote, rural areas. Eutelsat, the European satellite operator, already provides broadband to Africa but it is not cheap. Tesla CEO Elon Musk is considering investing $20–30bn in his Starlink project to provide satellite internet to the planet, including Africa. Nigeria expects to be the first African country connected to the service at the end of 2021, with other African countries coming aboard in 2022. However, the service seems to be out of economic reach for most Africans: a subscriber has to pay an initial $499 to get the equipment (a satellite dish, a tripod, a power cable and a router) and then $99 every month as a connection fee.
Africa represents 17% of the global population but less than 5% of the world's internet traffic. Experts expect the gap to catch up quickly, with the region leapfrogging into the digital economy.
"In 2050, Africa will represent more than 30% of the global population and probably 30% of global internet traffic," says Cattier. "Furthermore, 50% of Africans are younger than 18 years old. This is the first digital native continent."
Africans are using internet sites and apps that are relevant to them; they do not have incumbent apps and are going directly to the latest and the most economical innovations.
"Africa is the digital laboratory of the world," adds Cattier. "It will take some time for the rest of the world to understand this. It is not consumer data as you see it in mature markets but more internet and application usage that makes Africans a valuable resource. The region will have 2.5 billion people in 2050, probably 5 billion by the end of this century, half of the world's population – who could ignore this market?"
Internet traffic is doubling every 18 months in Africa and, in terms of mobile broadband, Africans are quickly transitioning from 3G to 4G. With about 41% of its population under the age of 15, a further 120 million new young consumers will own a mobile phone for the first time within the next few years and participate in the digital economy. This young population will soon have a huge impact on data usage. Africa may be the last economic frontier today, but it will become more and more important to the World Wide Web of the future.