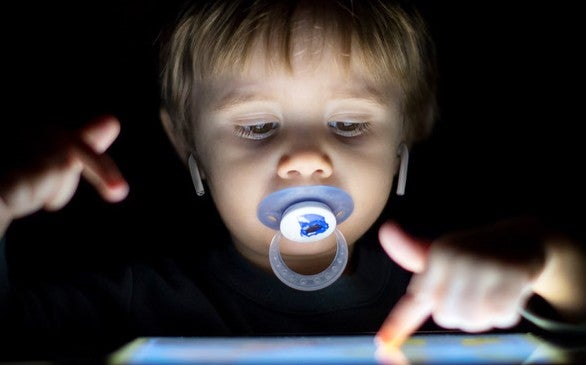 Every global crisis, from the Covid-19 pandemic to the growing climate emergency, follows deep systematic failures of governance. Humanity has gleaned little insight from 'sleepwalking' into each new disaster. Chairman of UK Finance Robert Wigley's book, Born Digital: the Story of a Distracted Generation, is a call to arms regarding another crisis in the making, one that he says will wreak deep and far-reaching damage on generations to come. In Born Digital he advocates the need for globally coordinated governance of the internet, better regulation of Big Tech and a radical reset of the relationship between citizens and technology.
Wigley is chairman of industry lobby group UK Finance and has spent much of his professional life at the heart of the financial establishment. From chairman of Merrill Lynch's Europe, Middle East and Africa operations to leading the UK government's green investment bank, he has witnessed economic peaks and troughs including the dot.com crisis and the 2008 financial crisis. In 2006, he was asked to serve on the Bank of England board and in his own words "called out the coming crisis".
Generation Z faces a crisis of distraction
Wigley draws on this past experience to sound the alarm about the unique brand of damage Big Tech's dominance is inflicting on the young. "It is about harm to the developing minds of adolescents and a whole generation. What could what be more important?" he implores. As a father of three Generation Z children, there is also a strong personal element to his plea.
Generation Z (those born between 1990 and 2012), Wigley points out, has grown up in the aftermath of crises, be they financial, terrorism or public health related. This generation now faces what Wigley terms "the distraction crisis". "This trauma could have the most serious and long-lasting effects of all if we as citizens, and ultimately governments, do not recognise the dangers and take urgent action to restore control of our attention to us," he warns.
Silicon Valley tech stars carefully control their children's screen time and, as has been well publicised, often send them to tech-free schools.
For those not familiar with Generation Z and its collective qualities, Wigley makes the introduction with a mixture of anecdote and quantitative data, from a Sunday lunch with his three sons who fail to look up from their devices, to a number of startling statistics, including the fact that Generation Z spends an average of nearly seven hours a day online. Their attention has been hijacked by the online world in which they work, play and socialise, culminating, Wigley demonstrates through no shortage of studies and statistics, with higher rates of anxiety, depression and suicide. He describes a generation having to deal with unprecedented levels of loneliness and low self-esteem and lacking in empathy development and healthy relationships.
How well do you
really

know your competitors?

Access the most comprehensive Company Profiles on the market, powered by GlobalData. Save hours of research. Gain competitive edge.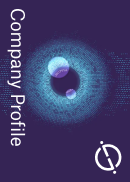 Company Profile – free sample
Thank you!
Your download email will arrive shortly
Not ready to buy yet? Download a free sample
We are confident about the unique quality of our Company Profiles. However, we want you to make the most beneficial decision for your business, so we offer a free sample that you can download by submitting the below form
By GlobalData
Big Tech is to blame
One of Wigley's central points is that this generation has been sacrificed at the altar of technological advances. He levels the accusation firmly at Big Tech for intentionally building this 'crisis of attention' into its business model, highlighting that it cannot be a fair fight for the first generation to be born with no other lived framework than the digital one they know. Tellingly, he reminds us that "Silicon Valley tech stars carefully control their children's screen time and, as has been well publicised, often send them to tech-free schools."
The dominance of Big Tech and its opportunistic grab of the attention spans of a generation is an avowed free market failure, according to Wigley. This, coming from a former investment banker and lifelong free market capitalist, should make people sit up and listen if nothing else. Free markets are not perfect, says Wigley, and that is where governments must step in. He calls for greater national and supranational antitrust regulation as well as greater accountability for content on Big Tech platforms to tackle the growing problems of fake news, propaganda and the latent threat to democracy.
Big Tech's rapid ascent has seen a failure of regulation in keeping in step with the massive changes it has wrought on society. Wigley, again, draws on past experience, describing a form of "spatial disorientation" in the period leading up to the global financial crisis. "I think we are making another similar mistake," he writes, adding: "It could be infinitely more dangerous when combined with some of the trends and behaviours we see in Generation Z and even more so after Covid-19 has accelerated some of these."
Will Big Tech companies just take advantage of the bounty that Covid has brought in terms of extra business or will they refine their business models to help Generation Z recover and prosper?
Which way will regulation go after Covid?
The Covid crisis has brought citizens' relationship with technology into stark view. Wigley asks: "Will Big Tech companies just take advantage of the bounty that Covid has brought in terms of extra business or will they refine their business models to help Generation Z recover and prosper?" He describes a tipping point in history wherein citizens either become more entrenched in their subjugation to Big Tech's dominance or governments finally recognise their mandate to address the problem.
While the personal costs of this 'distraction crisis' are devastating, Wigley outlines the financial burden, from mental health provision to workforce problems, in such a way that policymakers and businesses might take note. If every worker spent just one hour less per week on their devices, the increase in working hours could create an extra £58bn in GDP in the UK. According to a 2017 government review of mental health and employers, the estimated cost of poor mental health to the economy is between £74bn and £99bn.
Wigley uses his platform as an establishment figure to advocate for change, which appears de rigueur these days: see former governor of the Bank of England Mark Carney's Value(s): Building a Better World for All, published within the same month. If Born Digital is Wigley's own attempt to 'shout from the rooftops' about the harm that technology is inflicting upon younger generations, that in his words "our children deserve better", then the message is clear. Whether it will be heard is another matter.
Read Lara Williams' interview with Robert Wigley here
Home page image courtesy of Midas PR