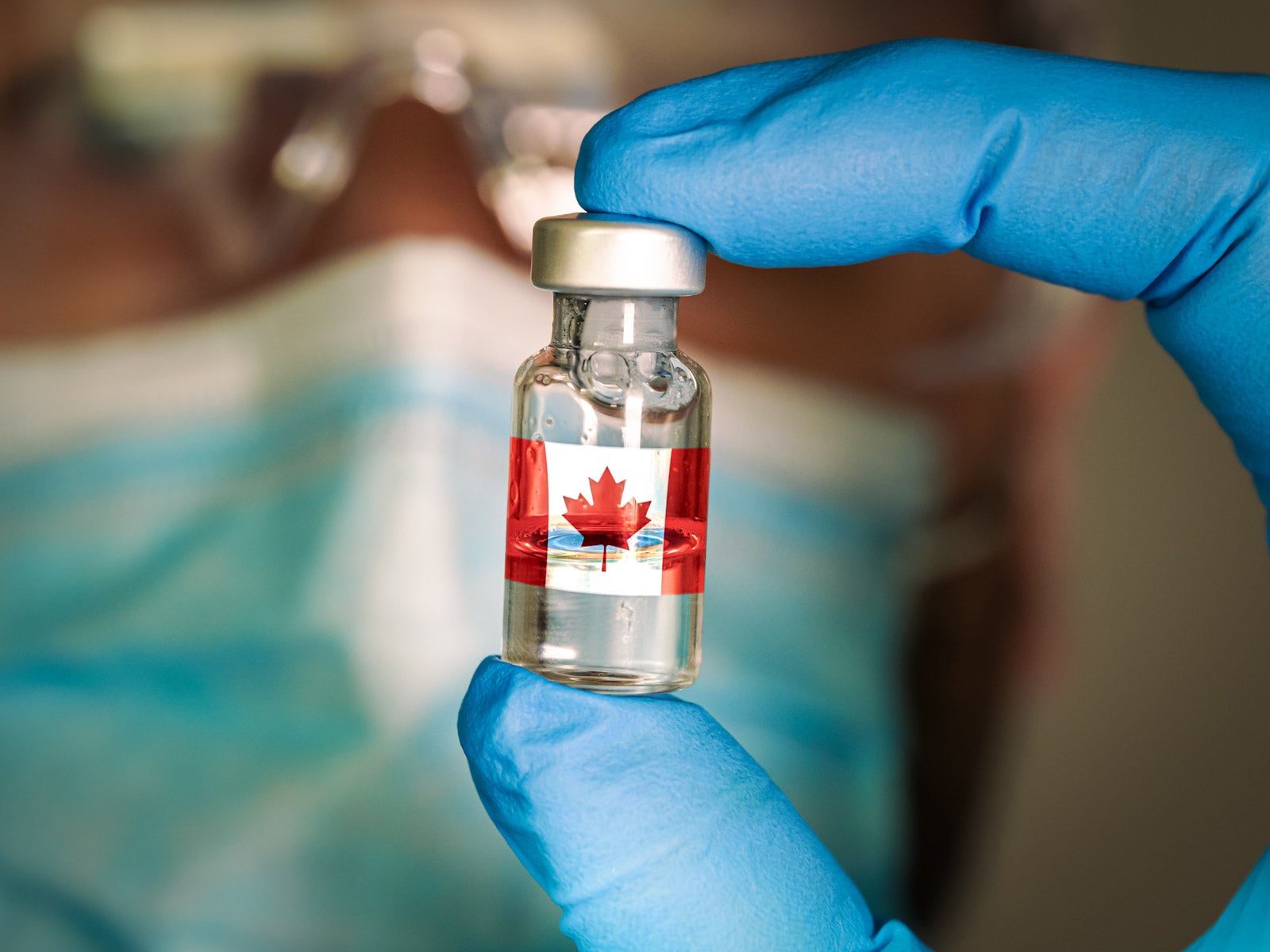 When the global pandemic hit in 2020, nations around the world raced to develop vaccines. In Canada, the options were limited, despite strong life sciences ecosystems in various urban centres.
Two years on and much has changed, especially in Montréal. Moderna, one of the world's leading biotech companies, announced in April that the city would be home to its first mRNA vaccine manufacturing facility outside of the US.
Announcing the project, Moderna stated that as part of a ten-year partnership, it will support research and development as well as other commercial collaborations in Canada. The facility is expected to become operational by the end of 2024, and hundreds of jobs will be created during construction and operation.
Eventually, it is understood that the facility will supply a portfolio of mRNA vaccines against respiratory viruses such as Covid-19, seasonal influenza and respiratory syncytial virus, and expects production levels of up to 100 million respiratory vaccine doses annually. Moderna's investment is expected to be a considerable driver for future life sciences and health technology (LSHT) sector growth in Montréal.
"Moderna's project will enhance the local talent pool to take the Messenger RNA therapy to the next level," explains Stephanie Doyle, director of business development of LSHT and foreign investments at Montréal International. "Let's not forget that the city already boasts some 40,000 students enrolled in life sciences or STEM-related programs in Greater Montréal. This talent pool, combined with a high-level biomanufacturing facility, is the perfect recipe to make the city a hub for LHST companies."
Montréal's boom in life sciences
The boom in the life sciences sector is one that Montréal International has first-hand experience in. The investment facilitated by the organisation doubled between 2020 and 2021, a trend expected to continue based on the first few months of 2022.
"There are many factors behind the recent growth of the life sciences and health technology sector in Greater Montréal," adds Doyle. "On one hand, Montréal has a thriving artificial intelligence ecosystem, which has attracted a number of small and large pharmaceutical companies looking to use this technology to develop therapeutical solutions. AI and LSHT intersect in Montréal.
"Furthermore, the talent pool in Montréal has always been very much sought after. We have major universities here with some of the most advanced researchers, while on a global level the pandemic has incited governments from all over the world to invest in the biopharmaceutical sector. Québec and Canada are part of those jurisdictions where governments are investing heavily in this sector, making our region particularly attractive to local and foreign investors."
The plethora of talent in the region continues to grow. Home to eight university-level institutions and three engineering schools, it is no wonder that Montréal has a considerable pool of talent for companies to benefit from. More than 46,000 life science professionals work in Québec alone and approximately 40,000 students are enrolled in STEM and life sciences programmes.
Québec is already home to a broad range of companies in the LSHT sector, including more than 1,000 manufacturers of medical equipment, pharmaceutical developers and homoeopathic companies. Montréal's West Island, the Saint-Laurent borough, Vaudreuil-Soulanges, Longueuil and Biotech City in Laval are the five primary clusters that accommodate LSHT companies.
Montréal has all the tools and conditions available for the LSHT sector to flourish in the future, but Doyle acknowledges that it is going to involve hard work from industry, academia and government. 
"I believe there is still a lot of work to be done to develop the local LHST ecosystem, but there is also a strong will to do so, both from the public and private sectors," she says. "Healthcare is a major challenge for almost every government around the planet, if not all.
"But not every city has the ingredients that we have in Montréal, such as highly skilled talent, a focus on research among the private and academic sectors and a vibrant ecosystem in artificial intelligence, to support the development of therapeutic solutions. Hence, I see a big future for Montréal's LHST ecosystem."