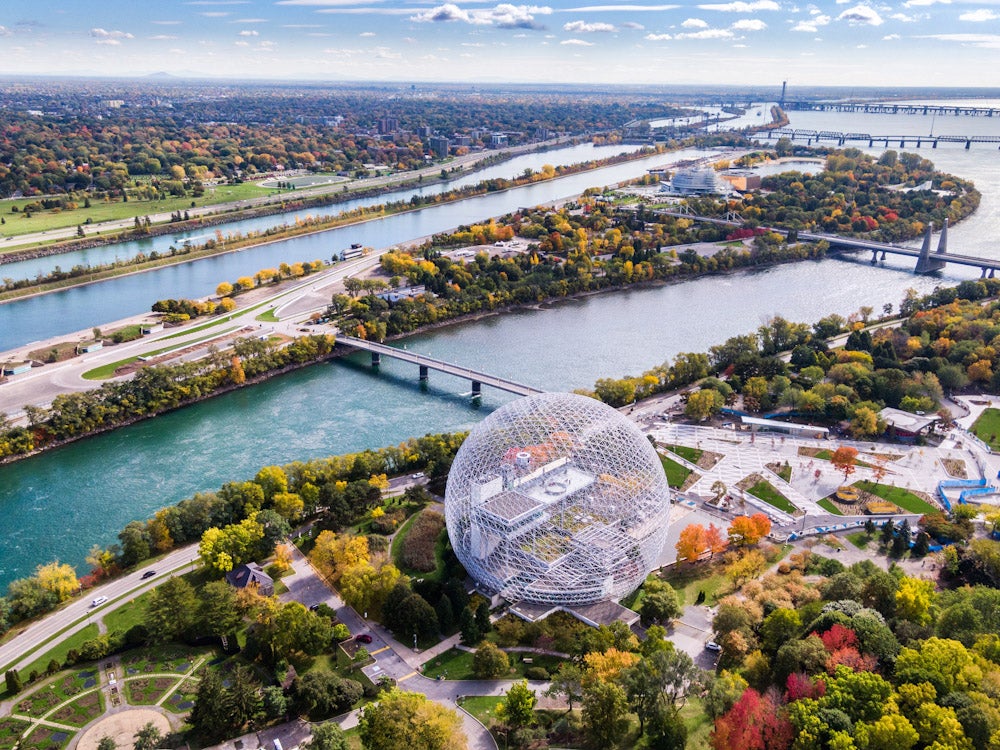 As global leaders gather in Montréal this month for the COP15 event to address the biodiversity crisis around the world, it marks another instance of the city being a base for leadership by international organisations in key sectors.
Montréal is actively involved in global sustainability networks and considered a strategic hub for international organisations focused on sustainable development. Organisations include self-explanatory bodies such as the Secretariat of the UN Convention on Biological Diversity, the Centre for International Sustainable Development Law, the International Secretariat for Water and the Global Sustainable Electricity Partnership.
Other important international organisations based in the city include GODAN, which is focused on promoting the sharing of open data in areas such as agriculture and nutrition, and Future Earth, which works to accelerate innovative changes to contribute to global sustainability, harnessing digital technologies and conducting research in this area.
In fact, Montréal is where nearly 70 international organisations have operations – including four UN agencies headquartered there – one of only nine cities in the world that hosts a permanent delegation from the UN. The city is also considered to be the civil aviation capital of the world, with IATA, OACI, IFATCA and IFALPA all based in the city. Furthermore, there are several projects in Montréal that are working to reduce the environmental impact of aviation.
In 2020, international organisations generated C$454m ($334.63m) in the city. A large contributing factor is that international organisations provide highly qualified jobs with average annual salaries of C$106,000. This strong presence of international organisations makes Montreal the leading city in North America for meetings of global associations, typically attracting more than 15,000 overseas visitors to the city every year. COP15 alone is expected to attract 10,000 visitors from 7–19 December.
On the business side, Quebec and Montréal are emerging as centres for sustainable development, with more than 1,000 organisations based there specialising in cleantech, employing 85,000 people and generating annual revenues touching $8bn. A key part of the appeal for cleantech businesses is that 94% of electricity in Quebec comes from hydroelectric plants, radically reducing the environmental impact of a tech company, while tech companies can also build connections with Montréal's world-class universities and global AI hub.
"Montréal has become a hub for international organisations involved in sustainable development," states Stéphane Paquet, president and CEO of Montréal International.
"Whether we are talking about climate change, the protection of biodiversity, the protection of LGBTQ people or safety on a commercial flight, some issues go beyond our borders and lines of business, which require mobilisation from both the public and private sectors, as well as diplomacy at an international level. We see that Montréal is part of the solution."
Why are international organisations opting for Montréal?
There are numerous reasons behind international organisations choosing Montréal. The city regularly tops global tables for international organisations in terms of low operating costs and living expenses, combined with strong performances for the city in its business-friendly environment and the lowest unemployment risks.
Then there are the languages, with more than 140 spoken in the city. If there is a language spoken around the world, there is a strong likelihood that there are native speakers in Montréal. In terms of percentages, Montréal is the city with the highest concentration of French speakers in the Americas, with 55% of the population being bilingual, while almost 20% of the population speaks three or more languages fluently.
Another attraction for international citizens is the city's 11 universities, with Montréal often topping the list of the best student cities in North America.
When it comes to sustainable transport, Montréal is ranked fourth best in the world. Green mobility is one key area for decarbonisation with Quebec and Montréal attracting international investors in projects that focus on clean technologies for vehicles, railways and aviation.
Yet Montréal's green credentials are most visually evident in the city's 19 parks that cover 2,000 hectares, and then there are 1,200 parks in neighbourhoods on top of this. All this contributes to Montréal having green space coverage of 26%, which is 6% higher than Toronto and Seattle and double that of London.
"We can say that the IOs [international organisations] are a showcase for Montreal on the international scene, and we have much to be proud of," adds Paquet.
To learn more about Montreal as a destination for investment, download the document on this page.