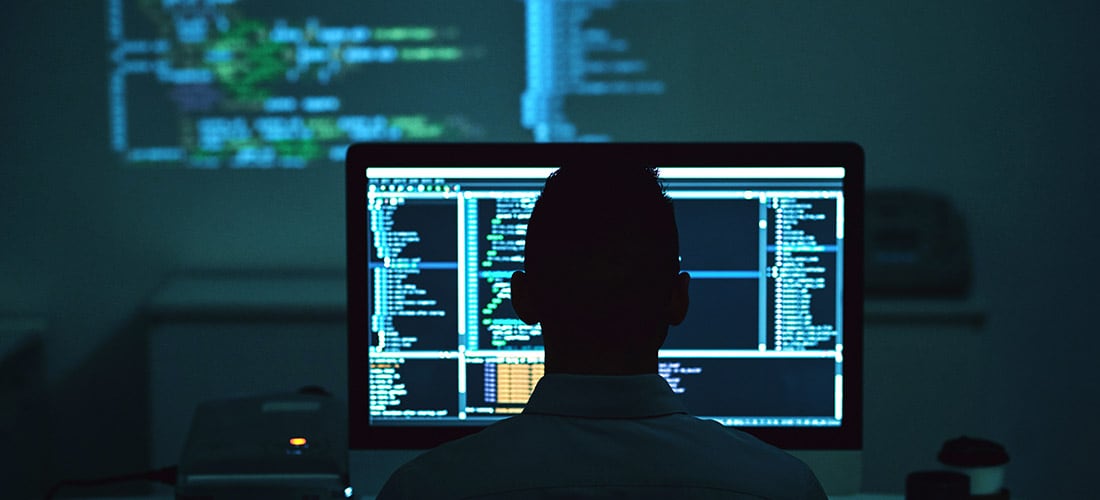 The last two years have witnessed digitalisation at unprecedented speeds. In the first months of the pandemic, as enterprises responded to the changes to the new normal, what we once believed would take years was completed in a matter of weeks.
Consensus soon emerged that these reforms would be for the long term. A 2021 KPMG global survey into the impact of Covid-19 on digital transformation found that 67% of respondents had accelerated digital strategies as a direct result of Covid-19, but an even higher proportion (69%) claimed that digital transformation strategy had already been a "high" or "top" priority prior to the pandemic.
The difference is the speed, not the direction, of travel; realising a future that is data driven, cloud-based and digital.
Acceleration also means that digital technology providers have never been in greater demand, with everything from cybersecurity, to cloud and data migration, to software development quickly moving up the corporate agenda. This presents a huge opportunity for the digital sector, but also creates challenges, particularly around scaling up one's services and workforce in order to meet emerging requirements.
Leading digital service providers have looked long and hard at what geographies can help deliver the scale and talent required for building out capacity and quality of services. For many, Costa Rica, which already boasted a booming tech and digital ecosystem prior to March 2020, is providing many of the answers. Of the world's 100 largest technology companies, 16 have a base of operations in the country, which is now the number one exporter of both IT services per capita and high technology as a percentage of manufactured exports in LATAM. Overall, Costa Rica's services exports are double the OECD average as a percentage of total exports.
Rapid evolution
This rapid growth in digital services has been keenly felt in cloud computing, heightening appreciation of Costa Rica's significance as a strategic nearshore alternative for companies looking to provide cloud solutions to the North American market and beyond. Cloudera is one such player – and a relatively new arrival to the country's digital ecosystem. The US software company, which delivers a hybrid cloud platform for "any data, anywhere", had made the decision to invest in the country prior to the pandemic, opening its Customer Technical Support Centre in 2019. As client demands have evolved and grown, however, leaders soon recognised the potential to significantly expand their operations.
"As we initiated our activities in Costa Rica, we quickly found a pool of very capable talent, ready to grow and learn the complexities of our big data solutions in order to provide tech support to our worldwide customer base," says Max Esquivel, Cloudera's senior director for global enablement. "As the support team grew, Cloudera saw the benefits of expanding our Costa Rican operations. This is only possible because we have found the right talent with the right attitude and cultural fit, with a strong willingness to learn new technologies and develop soft skills."
That expansion of operations now incorporates data analytics, data engineering, front and back end engineering, marketing and sales. What started in 2019 as a team of three support engineers has risen to a staff of over 50.
US content delivery network, cybersecurity and cloud services provider Akamai can trace its Costa Rican roots back a little further, having established operations nine years ago. As with Cloudera, it quickly became clear that there existed scope to expand activities beyond what had originally been envisaged. Initially an office for global services, pre-sales and support functions, operations have since expanded to cover sales, marketing, data engineering, data science and product engineering, product management and finance functions. The team now stands at nearly 500 colleagues, with further recruitment ongoing.
Addressing the talent gap
The WEF's most recent Global Competitiveness Report placed Costa Rica first in LATAM for digital skills among its population, and a focus on talent – both present and emerging – is a theme the leaders at Akamai and Cloudera stress repeatedly.
Such skills have never been a more prized commodity. The worldwide talent gap in cyber is a prime example, with an (ISC)2 report claiming that the global population of cyber workers needs to grow by 145% to meet demand. In Costa Rica alone, CINDE estimates there are 2,000 people working in the sector, with several multinationals running security efforts from the country.
Expect that number to rise further. A flipside to the rapid digitisation of the last two years has been a marked growth in the threat from cybercrime across an ever-expanding attack surface. In turn, Akamai has witnessed significant growth in – and demands upon – its cloud-based security solutions. Costa Rica plays a significant and growing role in their delivery and development, with professional services and support functions, as well as engineering teams, based in the country.
In 2019, Akamai opened a Security Operations Command Center (SOCC) in Costa Rica, its sixth worldwide, employing 28 people, with, at the time of writing, recruitment under way for four more.
"The SOCC is a key aspect of keeping our customers safe," offers Akamai's Costa Rica Site Steering Committee, in written responses to a series of questions on the company's operations. "It is a centralised function where people, processes and technology work to continually monitor, detect, analyse and respond to cybersecurity incidents. Our Costa Rica centre is operational 24/7 and, since opening, has quickly become a key operational centre for Akamai globally."
Forging partnerships
Akamai's Steering Committee also points to the wider digital ecosystem within Costa Rica as being of significant benefit in terms of helping drive its own growth. Partnerships with fellow tech enterprises, as well as CINDE, have made the company engage in a series of STEM initiatives. These include the Akamai Technical Academy, a development programme for groups traditionally under-represented in the technology sector, creating a pathway for apprentices to join the Akamai team.
CINDE has also played an active role in not only helping international players such as Akamai bed in and expand operations but also bringing players together to share best practices and identify talent priorities.
"Knowledge exchange and collaboration among technology companies in Costa Rica have been beneficial," Akamai's Steering Committee noted, pointing to joint work with an array of multinationals, including Intel, National Instruments, Emerson, Establishment Labs and Boston Scientific.
"Costa Rica's education initiatives have done a great job of highlighting the importance of technology to the world and the increasing demand for skilled employees to bring its benefits to life. As demand grows, we join the country in prioritising the creation of opportunities to prepare and educate the workforce."
The next generation of talent
Despite being a newer arrival on the scene, Cloudera is also making efforts to engage with the next generation of talent as it seeks to further build operations in Costa Rica. "Our focus for the past 30 months or so has been on finding and developing employees and strengthening our organisational structure to allow for further growth," Esquivel explains.
"We have not focused as much on the wider digital ecosystem but are starting to look to engage directly with educational institutions to contribute to curricula through our understanding of big data, machine learning and AI, helping to further develop the talent pool. As we progress, we will explore other areas, such as DE&I initiatives in the technology space."
Esquivel points to the growing pool of diverse talent, an eagerness to learn, strong language and customer-facing skills, and excellent managerial candidates as cornerstones of the company's success in Costa Rica thus far. As well as a shared time zone with the US, he also cites the high degree of cultural affinity between the two countries, which has made integration into the wider group – and with its US-based customers – a far smoother process.
Both organisations are clearly committed to further growth and investment in Costa Rica. The same is true of the roll call of tech multinationals that already boast significant operations in the country, including Microsoft, IBM, Amazon, and Intel. New arrivals will also be joining this booming ecosystem and, if the experiences of Akamai and Cloudera are anything to go by, they should be prepared for their initial plans to evolve at pace.
"Cloudera found fertile ground for investment in Costa Rica," offers Esquivel. "I would suggest you keep an open mind and take some calculated risks if necessary. The results of doing so have exceeded our expectations and led to further growth."
To learn more about engaging in Costa Rica's digital ecosystem, read CINDE's Digital Technologies factbook.