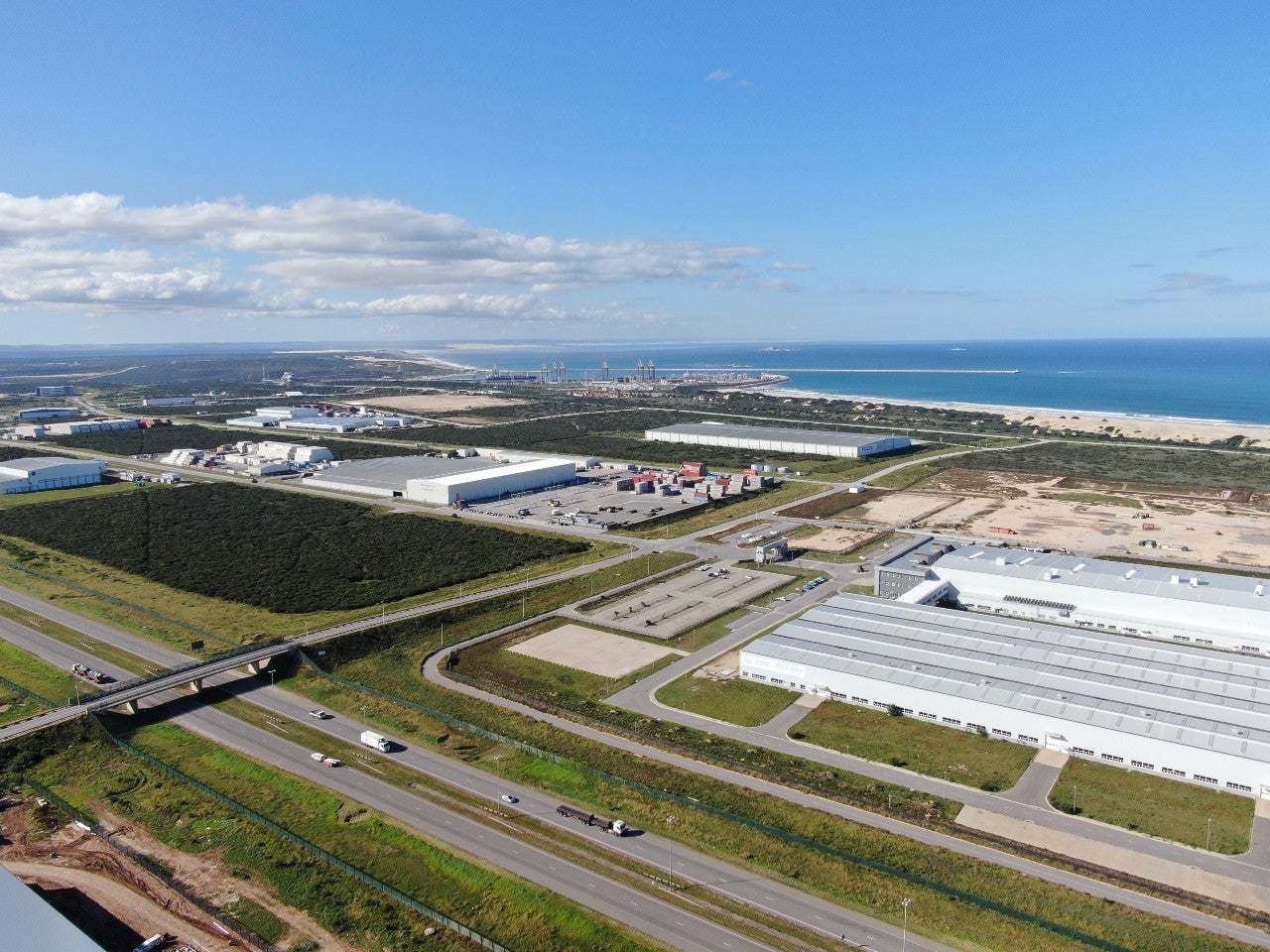 Manufacturers around the world share common preferences when scouting for their next location. Low operating costs, business-friendly legislation and regulation, and in-country support to help navigate set-up procedures are all top of mind for investors when selecting an investment destination. Access to transport networks and a well-connected ecosystem situated in a stable economy are of paramount importance too.
South Africa is home to a rapidly evolving automotive sector, attracting prominent vehicle makers, heavyweight original equipment manufacturers (OEMs) and component suppliers to the Coega Special Economic Zone (SEZ) – the country's leading prime industrial area, as well as the preferred investment destination for local and international companies seeking access to African and world markets.
The recent announcement by Stellantis, a Dutch-headquartered automotive powerhouse, that it is entering South Africa, alongside established brands such as Toyota, Hyundai and Ford, signifies the country's growing appeal. Reputable component suppliers such as Benteler, Grupo and Faurecia have already established roots in this flourishing landscape.
Besides auto manufacturers, the zone is attracting component suppliers for the establishment of the Automotive Supplier Park, which will service not only Stellantis but also BAIC SA and FAW SA.
Stellantis' bold initiative reflects its Dare Forward 2030 ambition to sell one million vehicles by 2030 with 70% regional production autonomy, says Samir Cherfan, chief operating officer for the Middle East and Africa at Stellantis.
"This is a welcome and much-needed investment, and a certainty and affirmation of Coega's vision of being the automotive hub of the continent," he states. "We have seen an increase in enquiries to locate to the SEZ from the automotive sector, as the SEZ is strategically positioned with two deep seaports on its doorstep, with serviced land, just 15 minutes away from the airport and adjacent to the N2 national road."
"As a result, plans are well under way for establishing a components supplier park within the SEZ. We are hard at work in making Gqeberha (Port Elizabeth) the 'new-age Detroit' of the African continent," says Thandile Jack, senior business development manager (automotive and manufacturing) at the Coega Development Corporation.
This year, Coega is continuing to attract investment. Following the Q1 performance results, Semiyou Rafiou, head of research and senior economist at Coega Development Corporation, said: "Despite various challenges, Coega has successfully attracted investment into the region, demonstrating its potential as a crucial driver of economic development, job creation and overall economic growth."
During the first quarter of the 2023/24 financial year, investment flows into the Coega SEZ totalled $19.87m (R385.2m).
Asanda Xawuka, executive manager for business development (SEZ services) at Coega Development Corporation, says: "The secured investment commitments further solidify Coega's competitive advantage as a preferred investment destination, positioning it as a prominent SEZ in Africa and a gateway to international markets."
A steady flow of FDI
Across all sectors, foreign direct investment (FDI) in South Africa reached $9bn in 2022, according to data from the UN Conference on Trade and Development (UNCTAD). Although this figure was below the 2021 level, it was double the average for the past decade.
Part of this steady flow of FDI is due to the country's burgeoning manufacturing sector, supported by its SEZs.
South Africa's automobile market was estimated to be worth $35.15bn in 2022, with exports reaching $13.1bn, as reported by the US International Trade Administration.
The country has an ambitious target of producing 1% of the world's cars, or 1.4 million vehicles a year.
Business benefits in the Coega SEZ
The 9,003-hectare Coega SEZ is emerging as the catalyst propelling global manufacturers towards success in South Africa's dynamic landscape.
It is the country's leading industrial zone, as well as the preferred investment destination in Africa for local and international companies seeking a transhipment hub, and a gateway to African, Middle Eastern and Asian markets. Coega also manages the Automotive Supplier Park, which includes global companies such as Benteler, Grupo and Faurecia.
The Coega SEZ is served by two ports, with the deepwater Port of Ngqura acting as a designated hub for container traffic and Gqeberha (Port Elizabeth) operating as a container, vehicle, breakbulk and bulk terminal.
The zone is home to numerous investors in the automotive sector, worth R12.7bn, with Volkswagen South Africa and other leading companies exporting new vehicles to the rest of the world through the two ports. With the Stellantis investment, the auto sector will be worth more than R15.7bn.
Expert project support
Through the Coega SEZ, businesses can find support across a range of services in South Africa and other African markets through the organisation's infrastructure management programme, which provides expertise in the fast and efficient delivery of mega infrastructure projects.
Services include the engineering, procurement and construction of infrastructure projects; advisory services for infrastructure development; technical support; real estate management; technology integration and advancement; facilities maintenance; and financial advice and support for small to medium-sized enterprises.
The Coega SEZ is the largest zone of its kind in southern Africa. The required space and support exist for companies looking to expand their footprint. It is split into 14 specialised zones including automotive, manufacturing, aquaculture, energy, logistics and business process outsourcing.
The zone is well-positioned to support business growth across diverse sectors, providing some of the most affordable rates for developed and zoned industrial land in Africa. Incentives include the 12I Tax Allowance Incentive, which supports greenfield and brownfield investments, the Automotive Investment Scheme, the Global Business Services Incentive and the Capital Projects Feasibility Programme.
The One-Stop Service centre aims to streamline service delivery, making it more efficient and responsive to the needs of businesses.
For more information on the benefits of expanding or establishing your business in the Coega Special Economic Zone, download the whitepaper below.