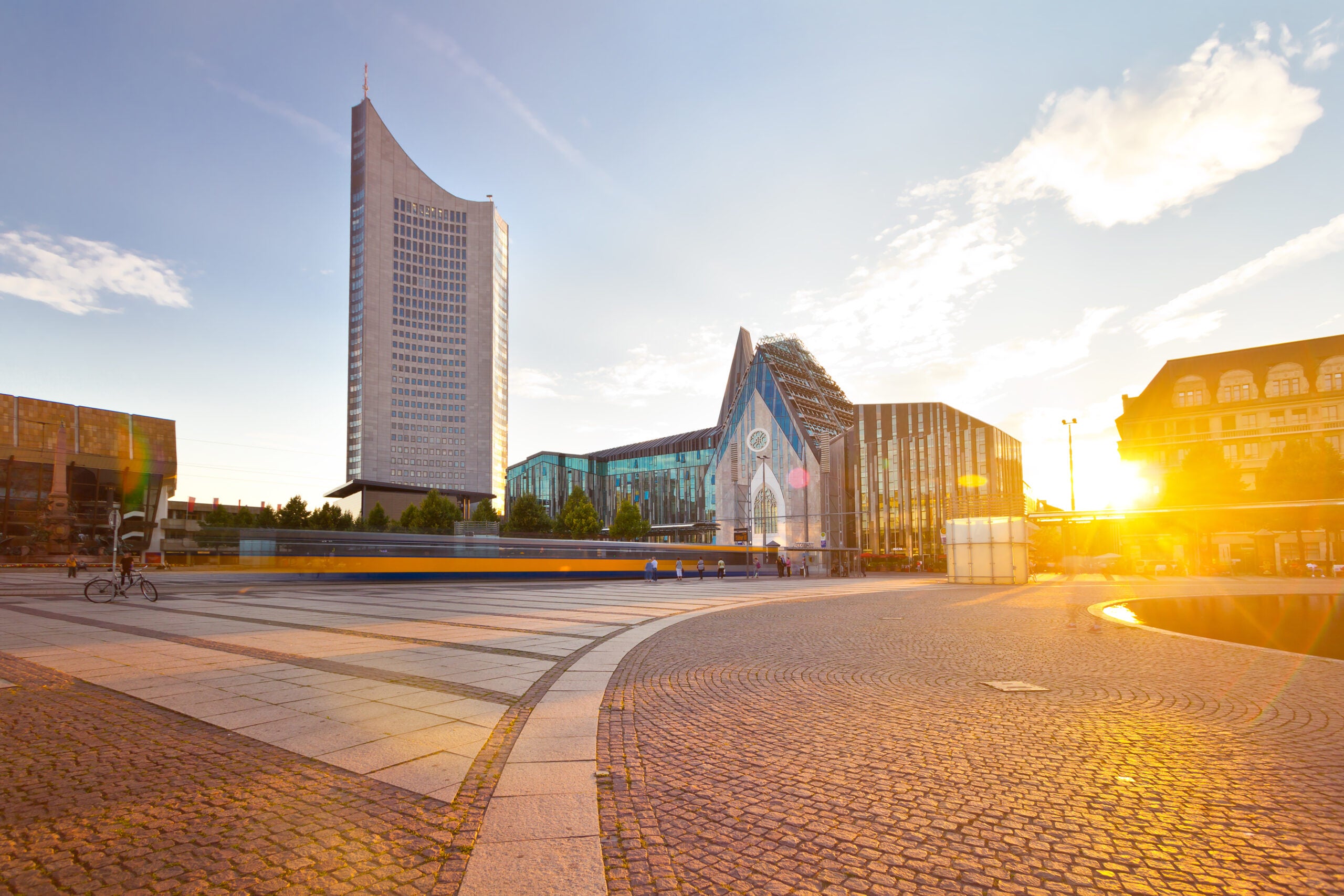 Germany has a longstanding reputation as a hub for European commerce. Its industrial output accounts for nearly 30% of Europe's total, and German workers are among the continent's most productive. A steady stream of business owners are setting up outposts in the country in hope of capitalising on those opportunities.
Sinan Gider is Chief Executive Officer of Bantboru, a Turkish manufacturer with a 50-year heritage supplying metal tubes to the automobile and white goods industries. His firm is currently undertaking a move to the Leipzig Region from Saarbruecken, their first German base. Tom Buckley, Director of Recruitment, Admissions, and International Development at Lancaster University, is overseeing the opening of the university's first EU campus in Leipzig. Here, they offer some insights on what motivated their move to the Leipzig Region, while also sharing six top tips for decision-makers considering doing the same.
Follow in the footsteps of trendsetters
Tom Buckley (TB): Lancaster University has a large transnational education footprint in other locations, so it was sensible to determine if this approach was feasible in the EU. Leipzig was chosen due to the economic vibrancy and the presence of several established universities.
Sinan Gider (SG): We will supply the next three series of BMW vehicles, starting in 2024. Leipzig is one of the main production sites for BMW vehicles and it's near many of our clients, so from there we can supply them more easily. Furthermore it's close to Volkswagen Group and Porsche, so we hope to maintain more business with them.
Choose a location with something unique to offer
SG: Leipzig is very centralised in terms of the supply chain. It's got very good, brand-new infrastructure built in the last 25 years. Plus, it's now a leading European logistics hub; from Leipzig we'll be able to supply our US plant and our plant in South Africa. Also, since it's in the East of Germany, there are lots of affordable production facilities we can make use of.
TB: We completed a detailed search and due diligence for a preferred location that led us to Germany, and after exploring several potential cities, Leipzig was selected. Its vibrant economy will provide opportunities for our graduates.
Scout out local demand
SG: We initially set up in Saarbruecken because we had customers in northern France and southern Germany, so we thought it would be a good location to reach customers. Over time our client base has changed as we've established a German operation. That's why we've decided to move operations to the Leipzig Region. An important first step is to make a good business plan and do research on which area to invest in.
Involve local stakeholders
TB: Experience has shown us that it is important to engage local and regional stakeholders and regulators. Once Lancaster had shortlisted Leipzig, we invested time to engage local and state representatives to outline our proposals and take their input on what we planned and how to get there. We also took the time to connect with local University representatives to discuss collaborative areas for research and local engagement.
SG: In any business plan, identifying what talent you need is vital. Get in touch with the local investment promotion agency – in our case Invest Region Leipzig – and make connections. We were able to contact the local administrations, introduce ourselves and tell them our requirements. They helped guide us and gave us advice on what we should be searching for.
Work out any hurdles that might be in the way
TB: Setting up the campus required establishing a GmbH to operate and familiarising ourselves with Germany's regulatory environment. By engaging with Invest Region Leipzig we were able to connect with local legal and tax experts to establish and run the branch campus.
SG: Since we had investments previously, we had legal and tax advisors already in Germany. We knew the rules well. But Invest Region Leipzig has been helpful for making connections with other new companies there. And they helped us to get in touch with regional financial institutions. The team guided us very well once we decided to move our operation there – they had all the inside information on how we should act.
Ask the experts on the ground
TB: Invest Region Leipzig played a key role in the establishment of Lancaster University Leipzig. Their staff are helpful and knowledgeable about the local area and are well connected in the business community and in government. Their engagement with us was one of the deciding factors in choosing Leipzig as a location for our branch campus. We would highly recommend to any organisation looking to establish an operation in Leipzig to connect with Invest Region Leipzig.
SG: In short, Invest Region Leipzig made all the connections for us. It was very smooth, and we didn't have any problems. We have been making investments all around the world; the support from investment promotion agencies in Germany is phenomenal, but especially in Leipzig. They even take you to the bank and help you set up a new account, which can be quite difficult when you're setting up a new operation in Germany. With this support, everything can go smoothly.
To find out how more about Leipzig, download the whitepaper above. Invest Region Leipzig can also be contacted by clicking this link.