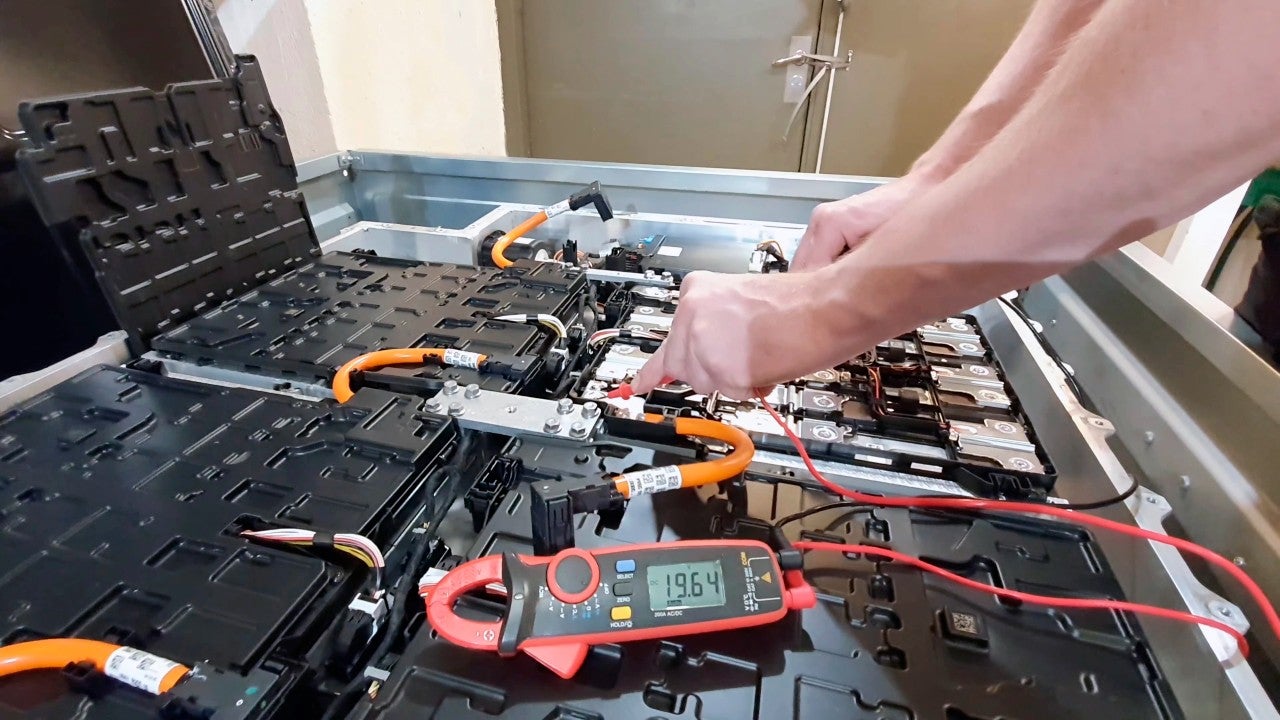 By 2025, an expected battery shortage will emerge as demand for electric vehicles (EVs) surges and the supply of mined and refined battery materials lags, according to GlobalData's Batteries in Power August 2022 report.
In the US, the Biden administration has taken serious strides to address this impending shortage, devoting $2.8bn in grants nationwide. As part of the move beyond fossil fuels, governments are investing money in EV markets and setting decarbonisation targets.
Nestled in the heart of America, ICL Group in Missouri is the recipient of a $197m federal grant that will be used to build a $400m plant to produce EV batteries.
Israeli-headquartered ICL Group is behind the new St. Louis-based plant that will see the first production line – which will produce lithium iron phosphate cathode active material – complete by 2024, with the second line in 2025. The plant will manufacture material for the lithium battery industry and is the first large-scale plant of its type in the country. The 120,000ft2 facility will create 150 new jobs in the region. Missouri is ranked fourth in the US for new manufacturing facilities.
"Missouri has long been a hub for automotive manufacturing, and lithium batteries for electric vehicles is a great next step," Missouri Governor Mike Parson said.
Diversifying production
In a market where China currently manufactures 75% of electric batteries, the new plant will help the US establish itself as a producer for national and global markets. Globally, the market – expected by GlobalData to hit $10.84bn by 2026 – is diversifying, with the US and European countries looking to up their share of global production.
"The US will attempt to stymie China's dominance of the EV and battery sector… battery makers and EV makers will look to reshore or 'friendshore' their operations," says Daniel Clarke, analyst at GlobalData Thematic Intelligence. "However, reshoring in these countries often has a high initial cost, reducing the price competitiveness."
However, in the Midwest, Missouri has introduced numerous incentives for foreign companies to limit initial costs and keep costs low throughout the business's life cycle. Tax exemptions, combined with low energy costs, add to the state's appeal for battery manufacturers.
Beyond incentives, Missouri is a powerhouse for clean energy research through its quality university systems. There are at least five energy storage research facilities in Missouri, including the Center for Physical and Power Electronics, the Energy Research and Development Center, the Future Renewable Electric Energy Delivery and Management Systems Center, the Missouri Center for Advanced Power Systems and the Solar Energy and Energy Storage programme. These programmes are based at universities or formed through partnerships among multiple universities.
Innovation is crucial for the industry's development, and developments are only expected to multiply.
"There will be continued investment in innovative battery materials and chemistries, and some novel chemistries will even be suggested by AI," says Dr Lil Read, senior analyst at GlobalData Thematic Intelligence. "However, the impact of this will not be realised unless Western battery makers secure their supply of critical raw materials."
Missouri is also home to the natural resources needed for battery production. The state is the leading producer of lead for batteries in the US and is home to what is likely to be the largest cobalt reserve in North America.
Missouri companies are also behind some of the innovation happening in the space. Joplin, Missouri is home to two cutting-edge battery manufacturers, AEsir Technologies, which develops nickel-zinc batteries, and EaglePicher Technologies, which develops lithium-ion batteries and opened a 100,000ft2 Lithium Ion Center of Excellence in 2016 in Joplin.
The state's central location within the continental US also lends to its appeal.
"Missouri is at the heart of the US. We maintain expansive rail and highway infrastructure and the only two navigable rivers in the US run through our borders," says Governor Parson. "We have made large and continuous investments in our transportation network to ensure the efficient movement of goods and services in our state, across the nation and around the globe. Supply chains that run through the centre are successful, and Missouri is that centre."