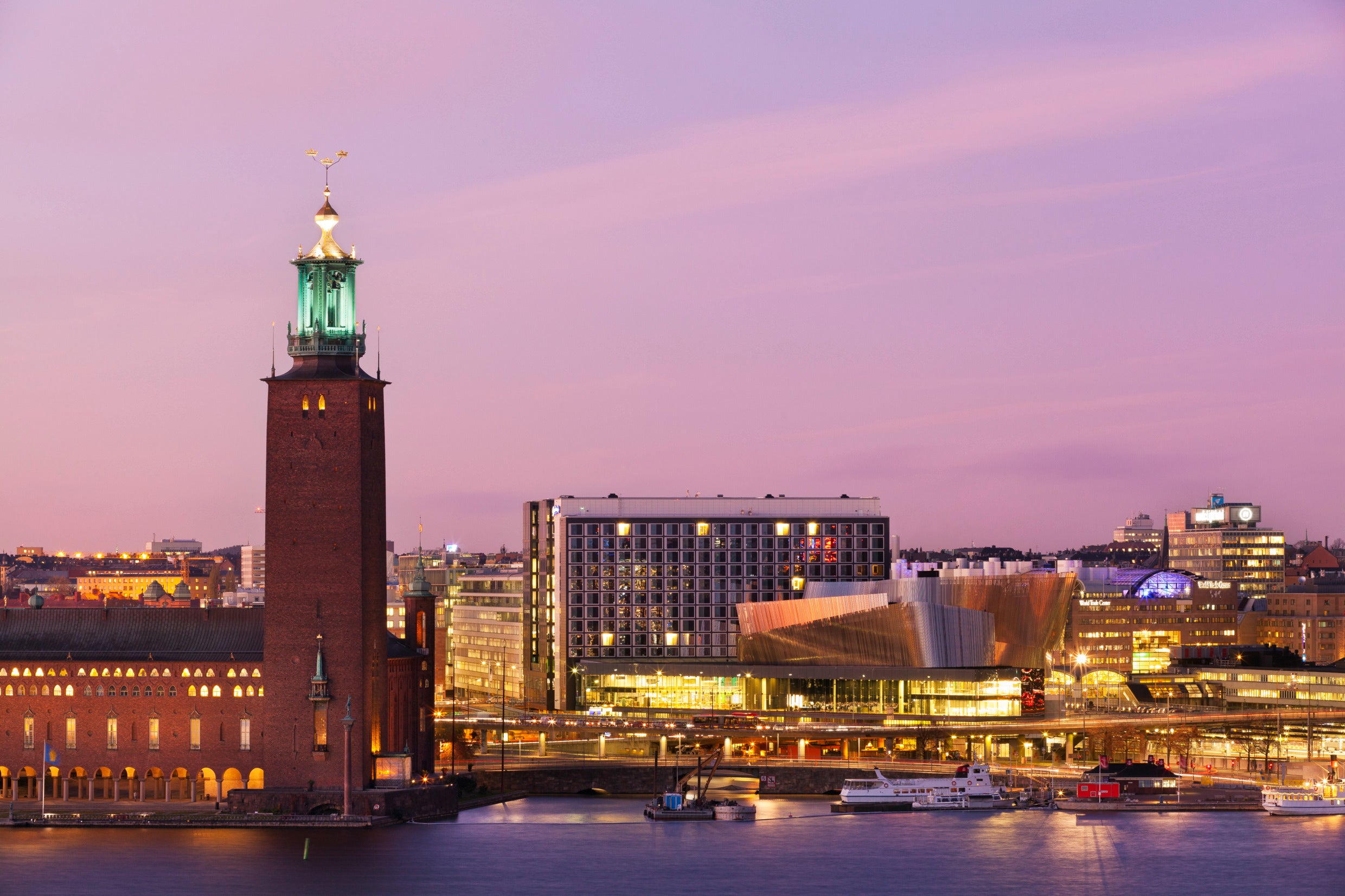 As sustainability issues take centre stage, industries must contend with several simultaneous environmental challenges. The UN divides these challenges into 17 sustainable development goals, many of which closely relate to the property sector, including climate action, clean energy and sanitation.
According to World Green Building Council estimates, buildings are responsible for almost 40% of global energy-related carbon emissions and 50% of all extracted materials. Sustainability goals also consider human well-being including clean air, safe environments and spaces that nurture positive mental health.
Stockholm is leading the way in property technology (proptech), with hundreds of Swedish companies bringing innovative technologies to the market that foster sustainability – from Spotscale's high-resolution 3D models of buildings to Sally R's energy optimisation AI technology.
According to Roger Tofft, CEO and founder of PropTech Sweden: "Right now we are trying to educate that proptech and construction technology (contech) can be used for a building's entire life cycle. As soon as you apply for land, you can start using data. Then you have architects and construction companies, and then the real estate takes over and brings in technology."
Smart cities: how Stockholm gets it right
According to the UN, cities account for more than 70% of global greenhouse gas (GHG) emissions, and Stockholm is looking to change this. Sweden has a number of strict emissions goals including having a fossil fuel-free transport sector and reducing its GHG emissions by 63% by 2030 (compared with 1990), reducing GHG by 75% by 2040 and zero net emissions by 2045. Stockholm itself will be a fossil-free and climate-positive city by 2040, and the City of Stockholm will be a fossil-free organisation by 2030.
Achieving these goals while maintaining growth requires technological innovation, so Stockholm's start-up scene has a significant focus on solving sustainability challenges, not just in Sweden but around the world.
Sweden is the ideal market to enter as a proptech company or investor because it serves as a gateway to the Nordic markets, which have a total population of more than 27 million people. Nordic countries have consistently shown that they are pro-digitalisation and sustainability-oriented markets, putting them are the forefront of global proptech development. Part of Sweden's success is attributed to its start-up ecosystem, which encourages collaboration between innovators with common goals and enables individual companies to thrive.
Attracting venture capital to the proptech sector
PropTech Sweden is the leading network for property technology professionals in Sweden, bringing together key players to build better spaces for people to live and work in.
"Coming with Proptech Sweden to New York last year, we talked to venture capitalists who said that Sweden has such good tech products that are 25% cheaper than the rest of the world," Tofft explains. "We want to attract more venture capital [VC] to Sweden, because you can get more for your money."
Proptech brings together innovators such as Revelop, which uses AI to reduce energy consumption by 30%, and keeps up to date with emerging trends such as digital keys. It also focuses on social sustainability in collaboration with Action for Society.
"Most of the proptech companies are quite new, and most of them are financed through investment," Tofft explains. "A lot of proptech companies aren't yet profitable, so we need to get that going, we need more VC in the proptech space. They need the big players to accelerate the market, and that is where we see that collaboration can really help. I think we will see that accelerate in 2023–24."