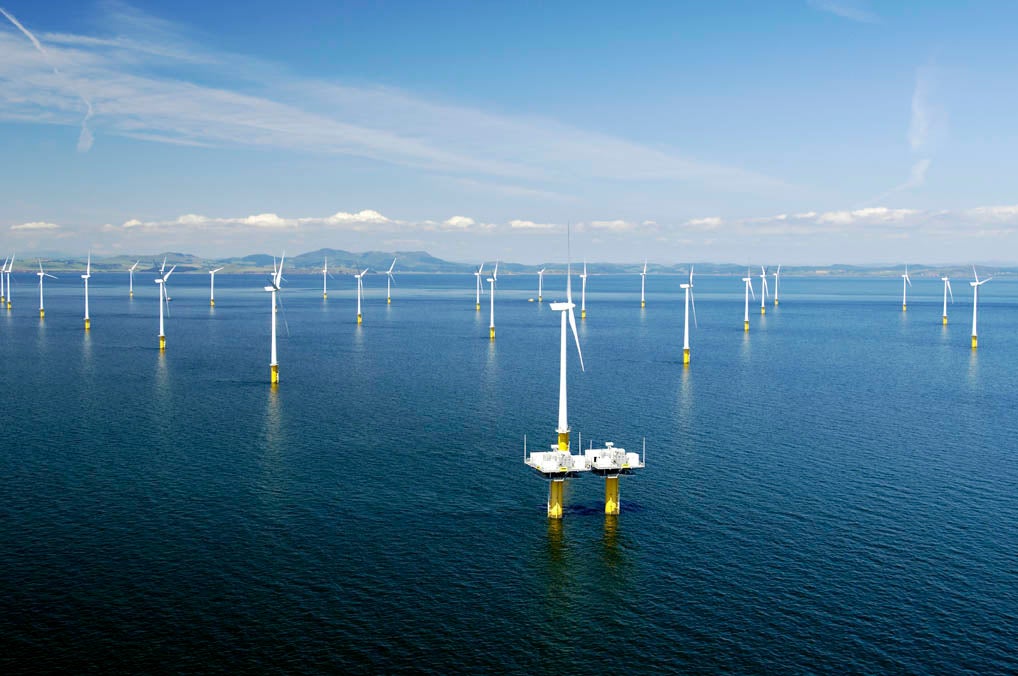 Scotland is at the forefront of action against climate change in more ways than one. World leaders and delegates have been trying to agree on a path towards net zero at COP26 in Glasgow, but around Scotland are innovative solutions and technologies that already have the potential to make significant reductions on carbon emissions to help combat global heating.
From considerable experience in the oil and gas industry, Scottish industries are now applying this to renewables such as offshore wind, hydro and tidal generation for the energy transition. Scottish hydrogen is also expected to play a major role within this, while national advances in carbon capture technologies look set to only grow in importance after world leaders struggled to reach an international consensus on phasing out coal.
What is clear is that Scotland has not waited for others to lead on the issue of climate change, with collaborations across government, industry and academia all pulling in the same direction. Mark Hallan, director of global investment at Scottish Development International (SDI) – the international arm of Scotland's national economic development agency Scottish Enterprise – tells us more about which Scottish projects are showing the most promise for the environment, what technologies were showcased at COP26, and which green technologies are already attracting interest from investors.
Which announcements from COP26 present the most opportunities for Scotland?
From a Scottish perspective, without question, the standout announcement was the global methane pledge. We know that methane is the most damaging greenhouse gas. It is responsible for something like half of all the kinds of global warming that we have seen over the years.
The commitment that has been made by those 100 or so global leaders to reduce methane emissions by 30% is important and very much welcome. It is also really timely for Scotland because, on 9 November, a company called DSM – a Dutch headquartered company, involved in health and nutrition – announced that it is going to invest more than £100m to manufacture a ground-breaking new feed additive in Scotland following support from Scottish Enterprise. The product is called Bovaer and will essentially reduce methane emissions in cattle by at least 30%.
The fact that DSM has chosen Scotland for the manufacture of this product, I believe is a strong signal of their support and recognition of the stance that Scotland has taken around climate change. It is also a clear example of where Scotland will genuinely contribute towards both climate change broadly, but specifically to the global methane pledge.
We have worked with DSM on this opportunity for a couple of years. It is an investment that is going to create and safeguard hundreds of high-quality jobs in the North Ayrshire region of Scotland. It is a great example of Scotland contributing towards climate action, and also benefitting from the economic opportunity that exists around net zero.
What are some of the key factors that make Scotland a world leader in low-carbon innovations?
It is important to recognise that Scotland was the first nation to announce a climate emergency. Also, the Scottish Government has set some of the highest climate change targets in the world, setting a target date for net-zero emissions of all greenhouse gases by 2045, and with that, supporting net-zero policies that companies across Scotland have been responding to.
It is also a fact that Scotland has a long heritage in the energy sector with the discovery of oil and gas 50 years ago, through to some of the more recent innovations around low-carbon technologies. That transformation and evolution of the Scottish energy sector has been driven by innovation.
It was once said that there would be a technology developed in Scotland operating in every oil and gas market around the world. Hopefully, in the years to come, they will be saying that about Scotland's net-zero technologies that we developed.
The innovation in Scotland is driven by genuine world-class universities. In a country with a population of five and a half million people, we have five universities in the world's top 250. And we have also got a network of publicly funded and industry-focused innovation centres, including the Net Zero Technology Centre in Aberdeen.
It is that combination of a supportive policy environment, a government fully committed to climate change, outstanding academia, innovative companies and an incredibly skilled workforce that makes Scotland a low-carbon world leader.
How is Scotland able to punch above its weight when it comes to green technologies?
For years, Scots have complained about our weather, but I think that the mindset is changing. We now see our weather as being an asset, and that we are blessed with natural resources. The fact is, 25% of Europe's offshore wind blows around the shores of Scotland. That is why there is 4GW of offshore wind either operational or under construction, and another 6GW in the pipeline – and offshore wind is going to play a massive part in the development of Scotland's hydrogen sector.
We also have 25% of Europe's tidal resource around Scotland, and that again is why the European Marine Energy Centre (EMEC) is located up in Orkney. EMEC is still the world's leading testing demonstration facility for marine technologies.
This is also one time when size is an advantage and being small is beneficial, because that makes it easy to connect people and connect companies around a common cause. We are definitely seeing that around net zero at the moment.
If you are looking for one example of how Scotland does punch above its weight, it would be around the 'green' inward investment that we attract. The population of Scotland is the equivalent of 1% of Europe's population, but over the last three years, we have secured about 6.5% of all the low carbon FDI that has landed in Europe. So that is an impressive performance.
What are the Scottish industries with the most potential for growth in the low-carbon economy?
There are many. Because of our oil and gas history and related experience, we will leverage that and become one of the best locations in Europe for carbon capture, utilisation and storage (CCUS).
In the North Sea, we already have the largest CO2 storage potential in the UK. We have got existing infrastructure such as our ports and our pipelines that are ready to go and be used to support the growth of CCUS.
Skills that exist in Scotland, and which developed because of oil and gas, are easily transferable to CCUS. However, we are also going to see massive growth in hydrogen in Scotland. At one of our COP26 events, the Scottish Government published its Hydrogen Action Plan. This outlines the steps for Scotland to secure that leading position for CCUS. There is £100m of Scottish Government funding committed to delivering that action plan; £15m of that is going towards the establishment of a new hydrogen hub in Aberdeen.
With regard to offshore wind, we have a phenomenal resource in Scotland. We have got capacity there and it is still being developed. In the first quarter of the calendar year 2022, the next round of licences for offshore wind are going to be awarded by Crown Estate Scotland – and that is going to add 10GW to the Scottish market and will see dramatic growth in Scotland's offshore wind sector.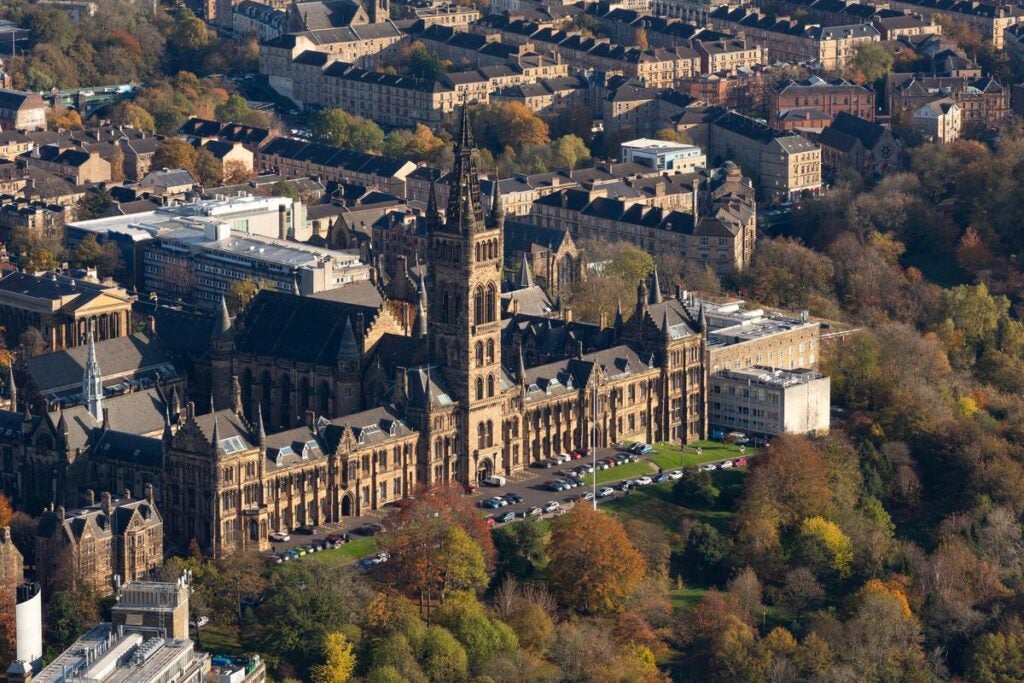 Another area to mention is low-carbon transport. We know the significant contribution that transport makes to carbon emissions and climate change. Scotlandis home to Alexander Dennis, the UK's largest bus manufacturer, based in Falkirk in central Scotland. It has recently unveiled its first net-zero bus, and is looking to develop that capability further and the number of low-emission vehicles that the company will manufacture in Scotland.
We will also shortly see sea trials undertaken of the world's first hydrogen ferry. That is a technology with massive potential in the global maritime sector.
Which technologies developed in Scotland could make the biggest contribution towards achieving global net-zero targets?
There is genuinely a lot of interesting activity going on in Scotland. The Scottish Government has committed £240m towards an Energy Transition Fund and that is being used to support technology development in Scotland.
This month, Mitsubishi announced that it will invest £15m in research and development in Scotland, to develop the next generation of heat pumps. Scottish Enterprise was delighted to support this project and anchor this incredibly important global company in Scotland. We know that heat pumps are going to be a massive market, as legislation means that traditional gas-fired boilers we have in our houses will be removed. So, we are delighted Mitsubishi will be doing its world-class research in Scotland.
There is also aninteresting company based in Grangemouth called Celtic Renewables. It is doing some genuinely fascinating work to produce biofuels from the waste products of the Scotch whisky industry, and those biofuels can power cars without the cars having to be adapted in any way at all.
At COP26, we have seen a Scottish company called Intelligent Growth Solutions showcased. It is developing leading technology, focused on indoor vertical farms, to support crop production but also addressing the contribution that farming and agriculture makes towards climate change. As part of its presence at COP26, the company announced that it just closed Series B-round financing of $50m.
Which new technologies have the potential for the strongest returns on investment?
In Scotland, we have something called the Green Investment Portfolio, which is essentially where we bring together a broad range of investable propositions in the net-zero space. Those opportunities that currently sit with an investment portfolio are looking to raise around £2bn in total.
Marine is definitely a sector that is interesting. There is a company at EMEC in Orkney called Orbital Marine that is operating the world's most powerful tidal turbine, and it is actively looking at raising investment.
CCUS is another area that will require significant funding, and it is proving to be attractive to investors already. There is a company called Storegga, which developed technology to reduce and remove carbon emissions, and its primary investor is Macquarie. Storegga is one of the companies that will be central to Project Acorn, a CCUS project in Scotland.
Also, battery storage has always been a challenge in renewables and there are some really interesting things happening in Scotland. There is a company called ILI, which has developed innovative storage solutions for the residential sector.
In automotive storage, there is a company called AMTE developing niche lithium batteries for the high-end automotive industry. I believe the company is also doing some work with at least one Formula One team.
Pumped storage is another area we believe offers strong potential and strong returns for investors. Scotland is already home to 85% of the UK's hydro resource, and we know that hydro produces 90% of the world's renewable power at the moment. So, hydro is a big player.
We have ambitious plans to significantly scale up the pump-hydro capacity within Scotland, again taking advantage of our weather and our geography.
To discover how sustainability is driving innovation in Scotland and the four main benefits gained from this, download this document.
And to learn more about Scottish Development International and the support it provides, click here.