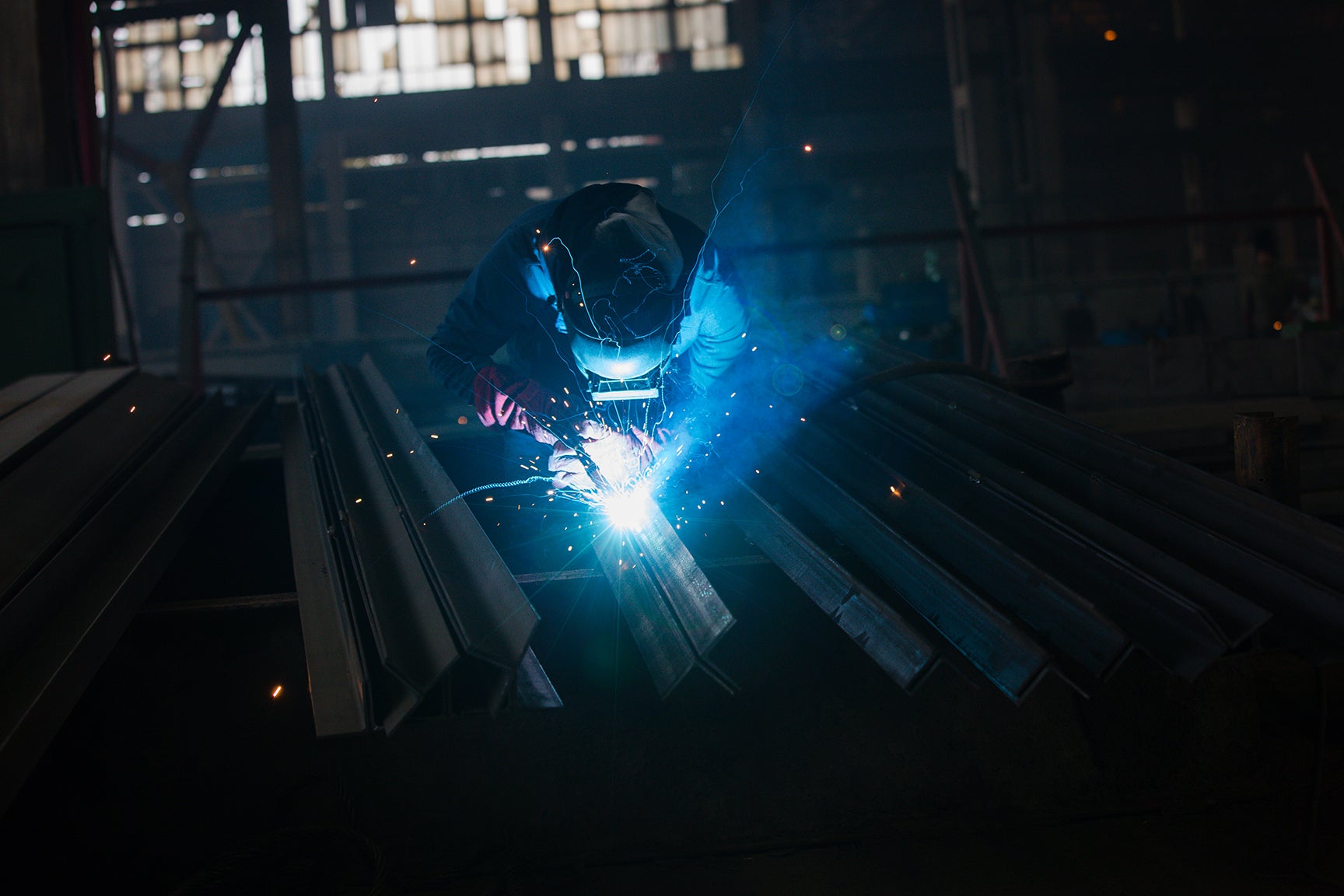 Electric vehicle (EV) adoption is surging worldwide. The IAE reports that global EV sales have continued to rise in 2022, despite a heavily disrupted market, with a record two million EVs sold in Q1. With 2030 climate target cut-offs fast approaching and oil and gas prices skyrocketing, vehicle electrification offers solutions to some of the transport industry's most pressing challenges.
Georgia is a regional leader in EV adoption, and it is fast becoming a hub for EV manufacturing. A legacy of automotive manufacturing, pioneering government incentives and a developing talent pool are making Georgia an attractive prospect for manufacturers looking to help spearhead EV development.
GlobalData reports that, by 2025, around 15.5 million EVs will be built worldwide, growing to 24.1 million in 2028, a 22.5% share of total light vehicle production. By 2030, EVs will account for most light vehicle production. The EV transformation is already under way.
Here, we take a deep dive into what makes Georgia a champion for vehicle electrification.
Understanding the currents
Around the world, EV sales are increasing in market share. Forbes reports that EV sales accounted for 5.6% of the total auto market in Q2 2022, up from 2.7% the year before.
Georgia and the region are the site of huge interest in EVs, demonstrated by rapid adoption. Georgia is on its way to becoming a regional leader in EV adoption. "From 2017 to 2022, the number of registered EVs has increased more than 700%," explains David Tavlalashvili, head of the Investment Department at Invest in Georgia. "Over the same period the number of hybrids has increased by more than 550%."
When it comes to EV adoption, a lack of infrastructure can be a limiting factor. Forbes has found that the availability of clean energy is key to driving the switch from combustion engines.
Georgia has ramped up the production of cheap, green electricity, with more than 75% coming from hydro and wind resources. "Charging stations are available in all major cities and along major highways, making travelling with EVs very convenient," says Tavlalashvili.
As the market around EVs also grows, companies continue to innovate. "EVs are becoming ever more popular in Georgia and neighbouring countries, creating interesting opportunities for aftermarket and service companies," says Tavlalashvili. New initiatives such as EV car sharing are also shaping the market in Georgia.
Manufacturing: legacy and future
"Georgia has one of the best value propositions for manufacturing companies in general and for advanced manufacturing, like EVs, in particular," says Tavlalashvili.
The country is built on a robust automotive manufacturing legacy. The city of Kutaisi, which is home to two Free Industrial Zones, was the site of car and truck manufacturing for a number of decades. "We want to build on the heritage and take Georgian automotive manufacturing into the new era of EVs," says Tavlalashvili. "There are negotiations to bring an EV manufacturing plant to Kutaisi already, but other cities could be great destinations for plants as well."
For manufacturers, Georgia offers the geographical advantage of being the only country in the Caucasus with access to the sea. This makes it a valuable hub for car distribution within the Caucasus and across Central Asia. Cars can be imported, serviced and re-exported to other markets, creating business opportunities for logistics and servicing companies alike.
"For the last several years, Georgia has introduced significant tax breaks for importing hybrid and EV cars into Georgia," says Tavlalashvili. Companies face no import for tax for EVs in Georgia. For hybrids, taxes are only a third of those for combustion engines, making EVs and hybrids more affordable and consequently more popular than the alternatives.
The right people in the right place
Advanced manufacturing requires skilled engineers. While many industries around the world are facing a talent shortage, Georgia is home to more than 130 higher education institutes and vocational education centres, with more than 70 institutions offering STEM and manufacturing-related courses and ABET, ASC and WASC-accredited programmes. For manufacturing businesses, this means easy access to a pipeline of talent.
The recently launched Skills Agency also aims to develop a flexible vocational education system by strengthening public-private partnerships. The private sector will oversee the creation of the curriculum and set standards for vocational education according to the needs of businesses. "This eliminates the gap between what the educational system provides and what businesses currently need in terms of skills," says Tavlalashvili.
Business-friendly environment
One of the most stable and resilient economies in the region, Georgia also ranks seventh in the world for ease of doing business, according to the World Bank, based on factors like tax and contract regulations and procedures for starting a business. It is also the world's third-least tax burdened country, with a tax rate of 9.9% of profit. "Georgia has a significant cost advantage over competitors," Tavlalashvili explains. "With the lowest taxes and one of the cheapest utility costs, operational costs in Georgia are among the lowest in the wider region."
Strategically located at the crossroads between Europe and Asia along the 'New Silk Road', Georgia also offers outstanding transit and logistics opportunities, reinforced by a vast network of Free Trade Agreements. Companies can easily source materials and components from Europe and Asia and reach an export market of 2.3 billion people without customs duties. GlobalData analysis shows that China and Europe are predicted to dominate growth to become the two top global markets for EVs, and Georgia is poised to take advantage of these markets.
"To make our country even more competitive, over the years we have introduced additional incentives," adds Tavlalashvili. Manufacturing companies operating in Georgia's industrial Free Zones are exempt from all taxes except personal income tax on employee salaries. FDI companies that will create at least 100 new jobs can receive cashback of up to 15% on capital investment.
Georgia is also on track to post a second consecutive double-digit growth in GDP. Companies coming to Georgia can take advantage of this strong growth trajectory.
Driving the future of mobility
"With green and accessible electricity and favorable customs policy, the number of EVs [in Georgia] is only going to increase over the years," Tavlalashvili says. "And with its great business environment and great opportunities, we are confident it will also become a manufacturing hub for EVs.
"Over the years, Georgia has proved over and over again that it is one of the best places to do business, has one of the best taxation systems and offers green and low-cost utilities," he adds. Along with a qualified and motivated workforce and additional incentives for businesses, Georgia's strategic location makes it a no-brainer for manufacturers looking to expand.
"To help facilitate the location assessment, site selection and project facilitation process, Invest in Georgia is ready to provide all the necessary support to investors," says Tavlalashvili.
For more information on this topic, please download the whitepaper below.