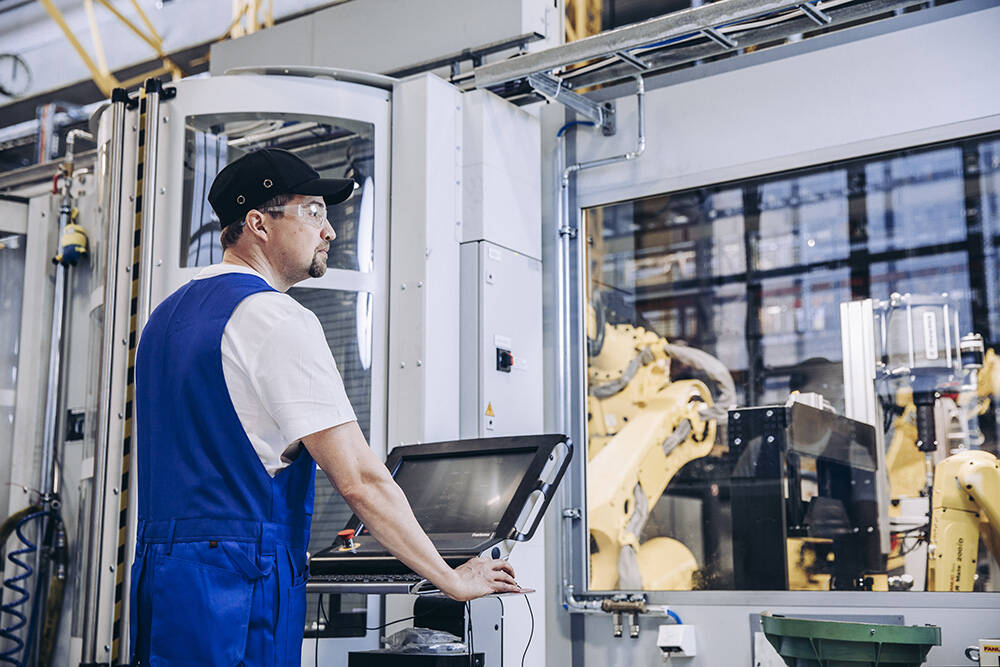 For a long time, the driving engine of industrialisation was scale: evermore products made on ever-growing assembly lines, absorbing an ever-growing workforce.
Then, it was about geographical spread, as the production lines fractured into myriads of components, created by smaller workforces and connected by a network of trade and last-minute assembly.
Now, between concerns about climate change, consolidating disrupted supply chains, and the opportunities presented by automation and lightning-speed data sharing, the gears have shifted towards digitalisation and optimisation. Advanced robotics, artificial intelligence, machine learning and big data are defining the future of the factory floor. Specialisation and technological clusters are key.
However, empowering manufacturing to leverage industry 4.0 solutions does not require rebuilding the sector from scratch as much as integrating emerging ecosystems and technologies. In this sense, Finland has emerged as a leading incubator for the future of smart, sustainable manufacturing, bringing global enterprises together with the best in a new generation of tech talent.
"We nurture certain sectors, helping them to renew and innovate by encouraging collaboration between companies, as well as funding for ambitious projects," explains Toni Mattila, head of sustainable manufacturing at Business Finland. "We also encourage our companies to expand their innovation internationally, both on a commercial basis with other companies but also through the frameworks provided by EU, the European Commission, by Horizon Europe and other programmes."
Manufacturing innovation
Finland boasts a compact, agile manufacturing hub, with the manufacturing sector accounting for around 30% of GDP. Furthermore, it is an R&D powerhouse – 15 per 1,000 employees in Finland work in research, making it third in the world in terms if researchers ratio, according to the OECD.
Within this landscape, multinationals such as Honeywell and Valmet are leaders in the integration of seamless automation, while mechanical engineering companies including Ponsse, Kone, Metso and Cargotec have been forerunners in the utilisation of big data. The Finnish tech sector is also well-established as a major international provider of IoT solutions to multinational players like Airbus, General Motors, Toyota and John Deere.
Finland is certainly not alone in seeing a surge in the integration of industry 4.0 technologies into its manufacturing processes, but Mattila is keen to stress just how strong the sector has been in aligning these enhancements with the country's emphasis upon environmental performance and sustainable practices.
"Companies need to pay attention," he explains. "How much waste they are producing, how much of their raw materials come from renewable materials, how much circulation in their materials and what is the life cycle of their product – when it comes to end of life, how it is turned back into something new, rather than put into a waste."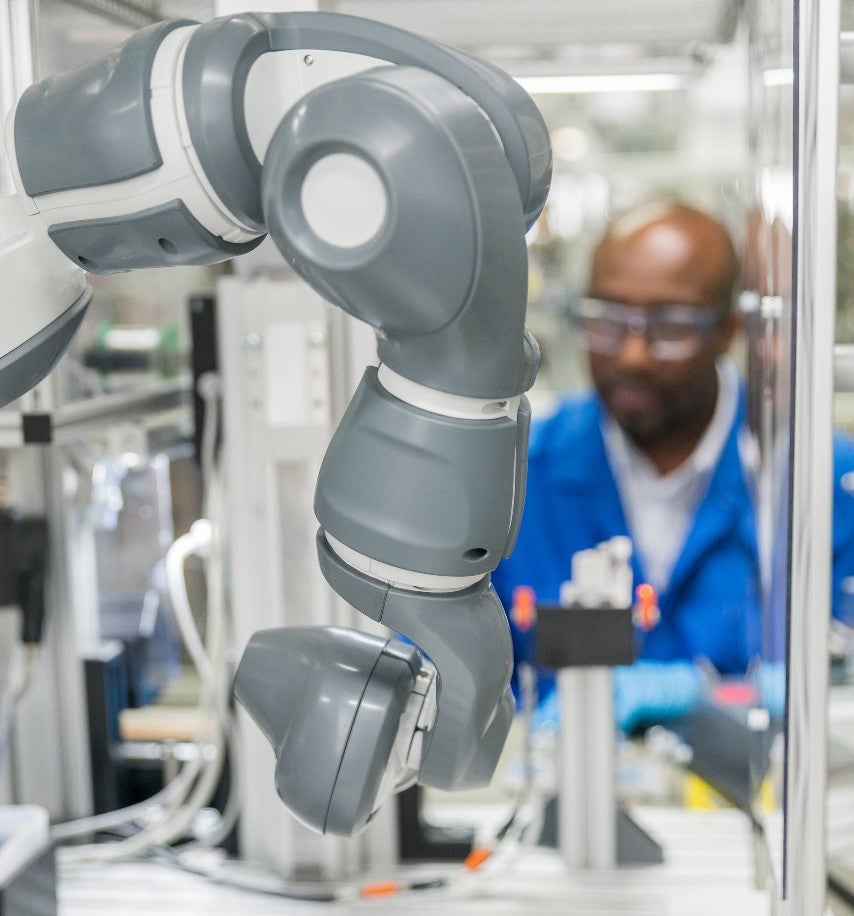 While these new requirements are often seen as challenges, Mattila prefers to define them as opportunities – opportunities for companies to develop and market solutions together, sharing expertise and common goals.
Naturally, big data and smart tech are playing a vital role. "We are increasingly talking about solutions that are based on digitalisation, connectivity of things, the utilisation of information, to create those efficiencies," says Mattila. "We have a lot of companies that can provide valuable support services – they can easily reprogramme automation lines virtually, so that there is much less reconfiguration."
"We have companies that provide help with the intra-factory logistics, for example, or ports, where you have a lot of materials and you optimise the movement of cranes and forklifts and all this equipment that basically produces emissions; you minimise their need of their movement and the distance that they travel."
Investing in new ideas
It is through showcasing such developments, and the wider health of Finland's industry 4.0 and smart manufacturing ecosystems, that Finland is growing foreign investment levels within its manufacturing landscape.
"We support foreign companies to establish here, and we can make sure that they get things up and running as quickly as possible," explains Mattila. "Our hope is that these solutions and services and products that are being developed here, particularly those carbon handprint [innovators], would be valuable for foreign companies as well."
One prominent multinational drawing on the automation know-how brewed in the Finnish ICT-manufacturing symbiosis is Mitsubishi Heavy Industries. Subsidiary Mitsubishi Logisnext Europe Oy, based in Järvenpää's, employs over 500 people and serves as the European Product Development Center for the Mitsubishi Logisnext Group. It is responsible for the design and manufacture of the group's electric forklifts. It also has a strong automation business that delivers logistics and warehouse automation solutions and services under the Rocla brand – acquired by MHI in 2008. The business was rebranded as Mitsubishi Logisnext Europe Oy in early 2020. Plugging into the wider Finnish industry 4.0 ecosystem has brought the group significant value.
"We work on value chains and our verticals are quite international – we look at the EU market as a whole, rather than at one specific country," says Hiroyuki Sugiura, assistant general manager of product planning at Mitsubishi Logisnext. "However, in some areas – new concepts, new ideas for more intelligent, mobile working machines – we have quite intense collaboration with Finnish OEMs, research institutes and technology providers."
Sugiura credits Mitsubishi's partners in Finland with helping the company progress toward its group-wide vision for automation – a "seamless human-robot collaboration system". Last year, the business announced a €16m R&D investment into self-navigating AGVs – a project dubbed 'AGV 4.0'.
Best of both worlds
Finland already hosts a variety of OEMs and technology providers in this field, as well as extensive research and education in autonomous vehicles. "I feel there is a great closeness in attitudes and mentality between the Japanese and the Finns," enthuses Sugiura, who spent a number of years in Finland before returning to the Japanese HQ in 2019. "It makes for great working relationships and collaboration and provides much space for innovation, bringing together the best of both cultures."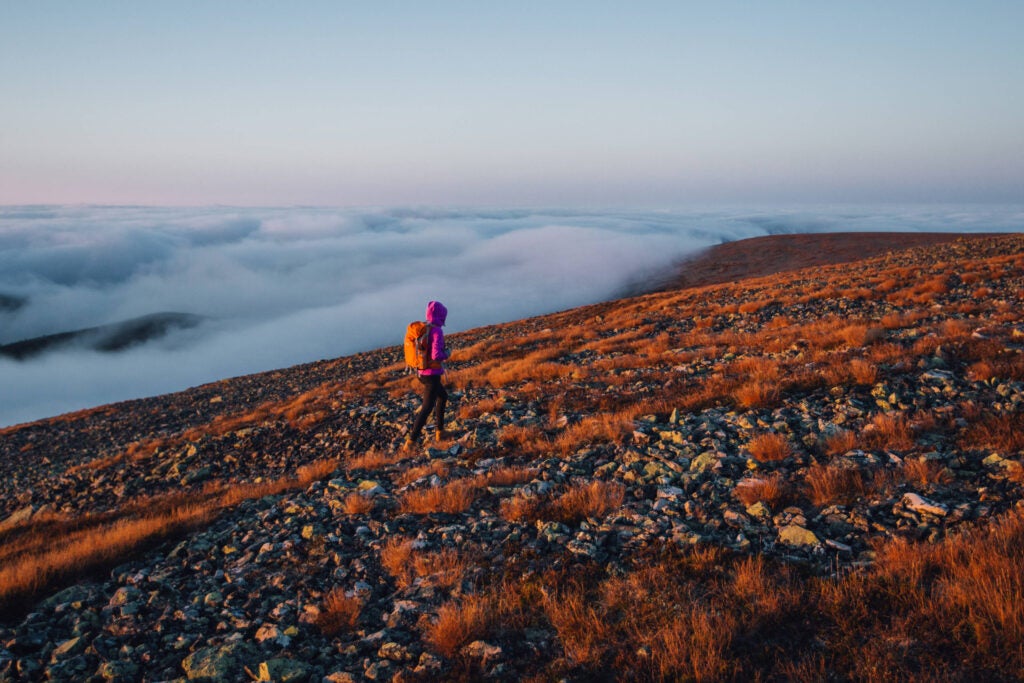 What Mitsubishi Logisnext is also working towards in this sphere is the optimal marriage of two distinct worlds: human and robot. "Mixed, electric, smart and sustainable systems that combine automation, connectivity with the intuitiveness, problem-solving skills, intelligence and flexibility of humans," Sugiura explains of the group's long-term vision. "These are the ideas we are working on in Finland that can then have an impact on the group globally."
The Mitsibishi Logisnext executive cites the existing technical competence within Finland, the steady generation of new talent from the country's universities and extensive public sector support as key factors in making Finland a natural choice for creating such an innovation hub.
Mattila, for his part, stresses the ecosystem advantages for companies wishing to come to Finland – both in terms of infrastructure and for leveraging a network of support services and tailored products ready to answer the specific needs of new arrivals.
"We have the Invest in Support service, which is an advice service for companies that want to come into Finland and be part of our wider ecosystems," he says. "We have, for example, an open 5G test network here where companies can develop their solutions, or try their solutions without making these expensive investments before they are sure that the ideas that they are planning work.
"Finland is a small country where information is exchanged quickly," he adds. "It is a development environment – foreign companies may find the sheer openness of working here surprising."