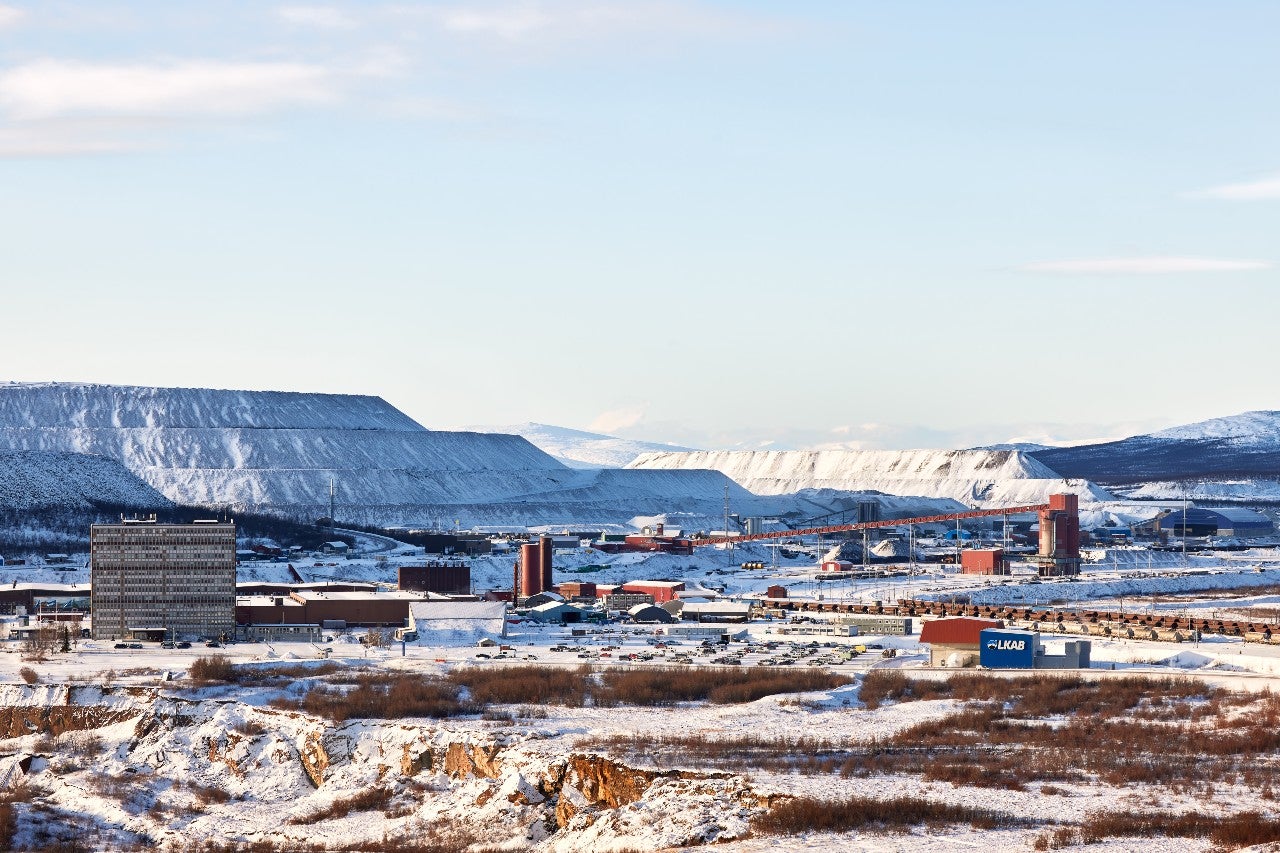 The global auto market has embraced electric vehicles (EVs), and battery demand is soaring.
Gigafactories – large-scale electric battery factories, with production capacities typically expressed in gigawatt hours (GWh) – are cropping up in places such as Australia, China, Germany, Sweden, the UK and the US.
However, despite this global concerted effort to meet the rising demand, a shortage of electric batteries is expected by 2025, owing to a shortage of the raw materials needed to produce them. Could a new mine in Sweden's northernmost town help to secure supply for Europe's fast-growing market?
"More important than oil and gas"
Investment into gigafactories is heating up, with global capacity predicted to be ten times its 2020 level by 2030, according to research by GlobalData. Currently, China is home to the largest share of gigafactories, but, by 2030, Europe is set to be home to a much larger share, going from 9% in 2020 to a projected 32% in 2030.
For EVs, analysis by global management consultancy McKinsey shows worldwide demand growing by around 30% to reach almost 4,500GWh a year by 2030. The McKinsey report also projects the global battery value chain will increase by as much as ten times between 2020 and 2030 to reach annual revenues of $410bn.
"EVs are already supply constrained," says Daniel Clarke, an analyst at GlobalData. "Demand will continue to rise and supply will not accelerate at the same rate. This is likely to get worse by mid-decade because mines take between seven and ten years to come online."
Key to ultimately alleviating this future shortage is a greater supply of raw materials. Currently, China is also the source of most mined rare earth minerals, but a new mine in the north of Sweden – Europe's largest known deposit of rare earth minerals – will be essential in continuing the global green transition.
In 2022, European Commission President Ursula von der Leyen said rare earth elements, needed to manufacture battery components central to a transition away from fossil fuels, would "soon be more important than oil and gas".
Europe currently imports 99% of its rare earth elements from China, and a new mine closer to home has benefits beyond securing a supply of raw materials.
With supply chain lines tossed into disarray by Covid-19 and geopolitical events in Europe, manufacturers are looking to have all components of their products close to home. More than ever, parts-makers want to be able to source raw materials, manufacture batteries and install them in vehicles within a small radius. Ideally, those production points are also close to market.
While China has the biggest EV market, Europe leads the way for share of total car sales, share of existing car inventories and sales per million people, according to the International Energy Agency. In terms of EV demand growth, Europe is the dominant market, especially in the Nordic countries, where EVs accounted for more than half of all cars sold in 2021.
The new mine in Sweden has the potential to relieve supply demand from China while also boosting Europe's capabilities to manufacture cars with European-sourced materials.
"This place … is at the very forefront of the green transition in Europe," said Sweden's minister for energy, business and industry while speaking at the mine. "This is the site of the most modern underground iron ore mine in the world. LKAB has taken the lead in a global transformation of the iron and steel industry by setting a new world standard for mining, producing carbon-free sponge iron and extracting critical minerals."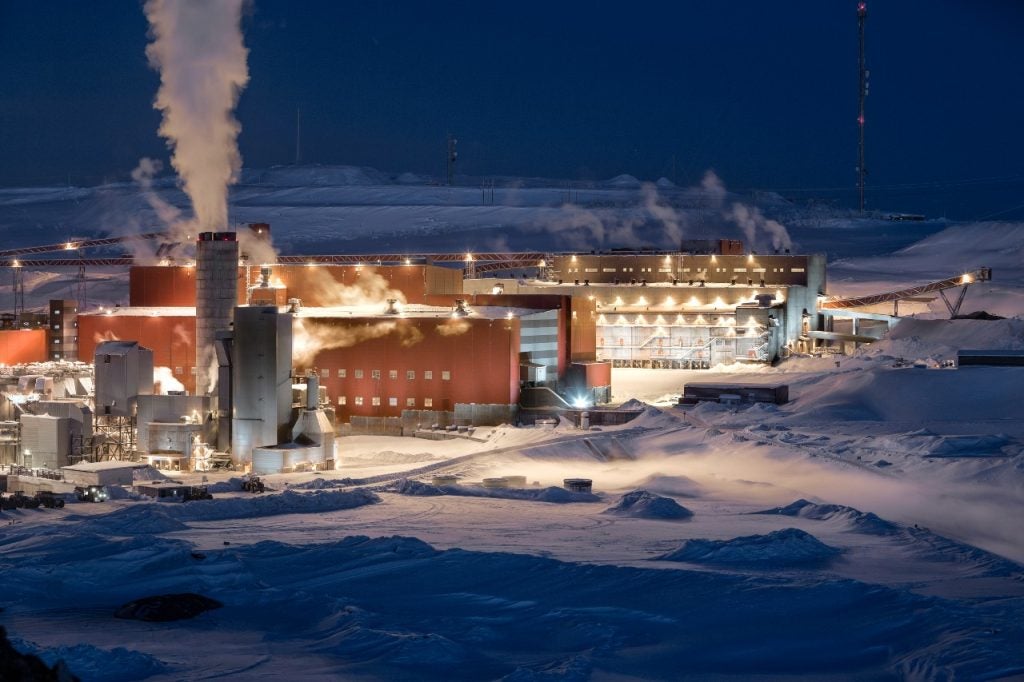 It will be a while before the mine comes online, but it remains a bright spot for Europe's energy transition.
An unparalleled tech ecosystem
As a country, Sweden is home to many battery companies that could benefit from the Kiruna mine. Perhaps the most high-profile of these is battery manufacturer Northvolt, but there are a many smaller companies as well, including Stockholm-based X Shore, which makes electric boats.
"A great number of industries need decarbonising and disrupting – we are doing it for boating," explains X Shore CEO Jenny Keisu.
For boats, batteries must be especially strong.
"Broadly speaking, the components in a boat battery are similar to those used in EVs," Keisu says. "The differences come when you look at the requirements to withstand long-term exposure to saltwater, mists and such. Boats also require more continuous power and torque than cars – water is 800-times denser than air – so the battery, inverter and motor must be accordingly powerful."
Founded in 2016, the start-up needed the right environment in which to tackle the unique challenge presented by electric boats. Stockholm was just the place.
"Stockholm is an incredibly supportive environment and the best place to live and work," says Keisu. "The access to talent, capital and wider support is remarkable."
Sweden is the leading destination for tech start-ups in Europe and broke previous inward investment levels in 2021, more than doubling investment from 2020. The capital, Stockholm, has ensured a holistic evolution in its support infrastructure with public funds and investments focused on start-ups across sectors. In 2021, Stockholm was found to be the most innovative region in Europe, according to the Global Innovation Index.
According to the Stockholm Home of Impact report, the Stockholm region offers a high survival rate for start-ups; an unparalleled tech ecosystem and world-class digital infrastructure; a community that encourages knowledge sharing; a high density of angel investors and venture capitalists; an economy exceeding expectations in a post-pandemic landscape; and public support from state-run agencies including the Swedish Innovation Agency and the Swedish Agency for Economic and Regional Growth.
"For two years in a row, Stockholm has been ranked the tenth most popular start-up hub among European start-up founders, based on the start-up Heatmap Trust Score Index," the report reads. "And European founders rate Stockholm's start-up ecosystem positively with high ratings on industry connections, regulations, talent and funding availability."
X Shore's Keisu would surely agree. "We are very aware that X Shore's success is closely linked with Stockholm's status as a bastion of technology and innovation," she says.
To learn more about Stockholm's start-up ecosystem, download the whitepaper here.