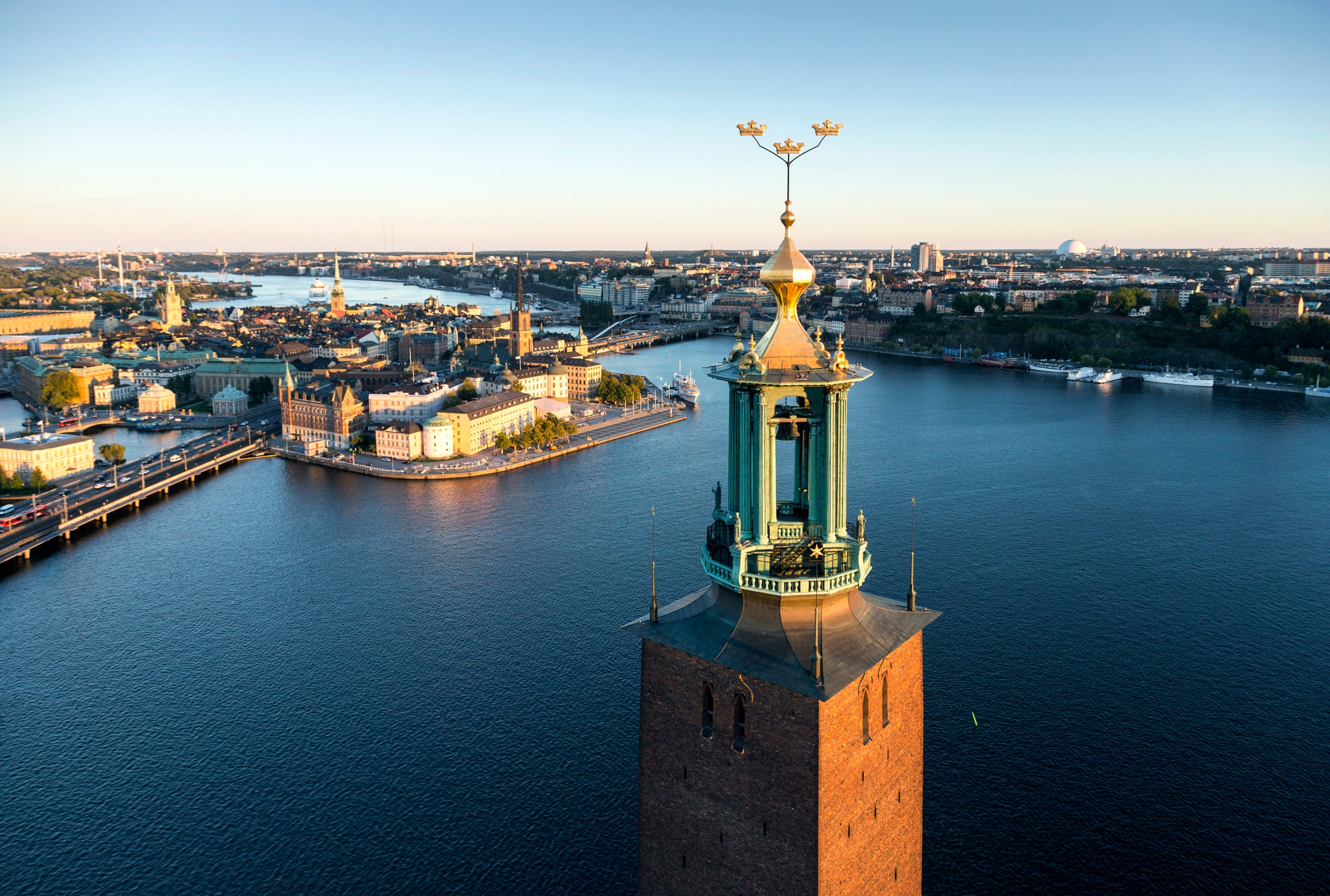 Environmental, social and governance (ESG) issues are becoming the driving force behind many investment and business decisions. In tandem, entrepreneurs are looking to create impact start-ups.
Those start-ups are increasingly finding a home in Sweden's capital Stockholm where government and business have put environmental issues front and centre.
What is an impact start-up and where did they come from?
The term was coined in 2007 to give a name to companies that generate positive environmental or social impact – as well as profit. Impact investing, by the same token, is investment into companies, organisations or funds that seeks to generate a measurable, beneficial social or environmental impact, while also generating financial return.
The rise of impact start-ups and impact investing follows an increased focus on addressing major global issues such as climate change, poverty and sustainability, and the trend emerged in tandem as pressure has mounted to hold companies accountable for their contributions to global problems.
"The next 1,000 unicorns won't be search engines or social media companies, they will be sustainable, scalable innovators – start-ups that help the world decarbonise and make the energy transition affordable for all consumers," BlackRock CEO Larry Fink wrote in his 2022 letter to investors.
Increasingly, investors, corporations and governments are putting ESG issues front and centre. As they do this, impact investment is heating up.
The rise of impact investing in the Nordics
Impact investing in the Nordic countries totalled $5.5bn in 2021. The region is among the top globally, and only trails behind the UK in terms of investment, according to Dealroom report's The State of Nordic Impact Startups 2022, which is based on data from 1,489 impact start-ups and 1,667 funding rounds.
'People, planet, profit' is the triple bottom line at the core of impact ventures. Because overall societal impact is central to the start-up's business and potential to scale, if the impact is removed, the business is removed.
Sweden has already been accredited with achieving four of the 17 UN Sustainable Development Goals (SDGs). PwC report on Swedish companies valued over €1bn ($969m) showed that no less than 96% reported their progress made on the SDGs, compared with 72% globally. Further, Sweden has introduced reporting regulations that mandate the government to present an annual climate report in its budget bill.
Stockholm, and Sweden as a whole, are taking climate change seriously. There are more than 70 companies in Stockholm focused on addressing climate change. Investors have taken notice.
Between 2014 and 2021, Stockholm was the place to be for impact investments in Europe, nudging out London, Paris, Berlin, Munich and Amsterdam for the top spot, according to data from Dealroom.
"Stockholm is doubtlessly one of the most vibrant scenes for sustaintech innovation in the world," says Patrik Lundström, the CEO of Sweden-based textile-to-textile recycling company Renewcell. "The remarkable concentration of progressive-minded designers, brands, engineers, investors, talent and consumers that we have here is unique and will keep the city at the leading edge of innovation for a circular and sustainable global society."
In 2021, a staggering 57% of total investments of $3.6bn raised by Stockholm's young companies went to impact start-ups that address one or more UN SDGs. Stockholm is home to more than 240 impact start-ups that are tackling the 17 SDGs. Most of those are concentrated among a few SDGs including climate change, responsible consumption, and good health and well-being. Meanwhile, other start-ups are finding solutions for affordable and clean energy, industry innovation and sustainable cities.
Unicorn factory
Stockholm is responsible for producing more unicorns per capita than any locale outside Silicon Valley, and notable companies include music streaming giant Spotify, fintech company Klarna and Mojang, the video game developer behind Minecraft.
Beyond Stockholm and Sweden, there have been seven impact unicorns in the Nordics so far, including Oura, Einride, Voi, Freyr, Kry, Oatly and Northvolt. The Nordic countries as a group are home to impact start-ups that have created $78bn in value, and the number of future unicorns and unicorns has taken off in the past five years.
"Sweden has developed a human, social, educational and corporate infrastructure that supports start-ups," Wharton management professor Exequiel Hernandez told Forbes.
What investors want
Globally, investors are now more interested in sustainable and responsible investments, with 56% of investors polled in a deVere Group study saying environmentally conscious investments were 'safe havens'. The study found that 25% of all investors are currently considering or are already actively engaged in responsible, impactful and sustainable investing.
Investment Monitor identified edtech, telehealth and virtual health, social infrastructure, clean water and sanitation, climate action and biodiversity as areas that investors should watch for opportunities in 2022.
While Stockholm's impact ecosystem has developed rapidly, attracting investment across a range of sectors, and green and sustainable financing is finding a home in Stockholm and Sweden, innovation is needed in the region's green fintech space, the Home of Impact report found. Green fintech can give investors a new arsenal of tools through access to ESG data gathered via new technologies including natural language processing, the internet of things, satellite imagery, blockchain and robo-advisers.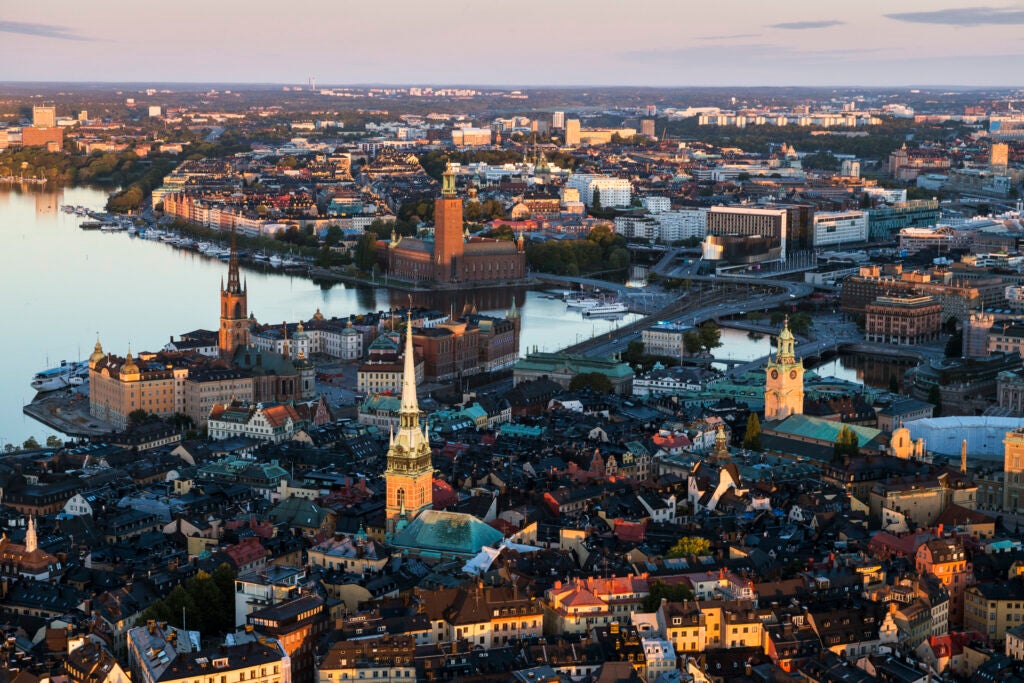 Stockholm is already home to fintech giant Klarna, and new companies benefit from its networks, one of the best known being the 'Klarnauts'. The list of former Klarna alumni that have set up organisations is impressive. They are behind Anyfin (debt refinancing app), PFC (Swedish Neobank), MODIFI in Germany (trade financing to SMEs), Brite (online payment tool), and others.
What Stockholm offers
Sweden is the leading destination for tech start-ups in Europe and broke previous inward investment levels in 2021, more than doubling investment in 2020. The capital Stockholm has ensured a holistic evolution in its support infrastructure with public funds and investments focused on start-ups across the board. In 2021, Stockholm was found to be the most innovative region in Europe.
According to the Stockholm Home of Impact report, the Stockholm region offers: a high survival rate for start-ups; an unparalleled tech ecosystem and world-class digital infrastructure; a community that encourages knowledge sharing; a high density of angel investors and VCs; an economy exceeding expectations in a post-pandemic landscape; and public support from state-run agencies including the Swedish Innovation Agency and the Swedish Agency for Economic and Regional Growth.
"For two years in a row, Stockholm has been ranked the 10th most popular Startup hub among European startup founders, based on the startup Heatmap Trust Score Index," the report reads. "And European founders rate Stockholm's start-up ecosystem positively with high ratings on industry connections, regulations, talent and funding availability."
A study from the Swedish Chamber of Commerce comparing the competitiveness of 27 cities, taking into account 70 different quantitative measurements, ranks Stockholm as the second-best European city. Focusing on the impact scene, the city has more than 7,400 active community members in impact-oriented meet-up groups – like-minded people committed to forging a better tomorrow. The large, active community is key to Stockholm's position as a leading impact meet-up arena.
The city has laid the foundation to be the home of impact, and the impact scene Stockholm has created is dynamic and growing quickly. The city is attracting a number of key players and relevant stakeholders who are finding a home in Stockholm where they can make an impact.