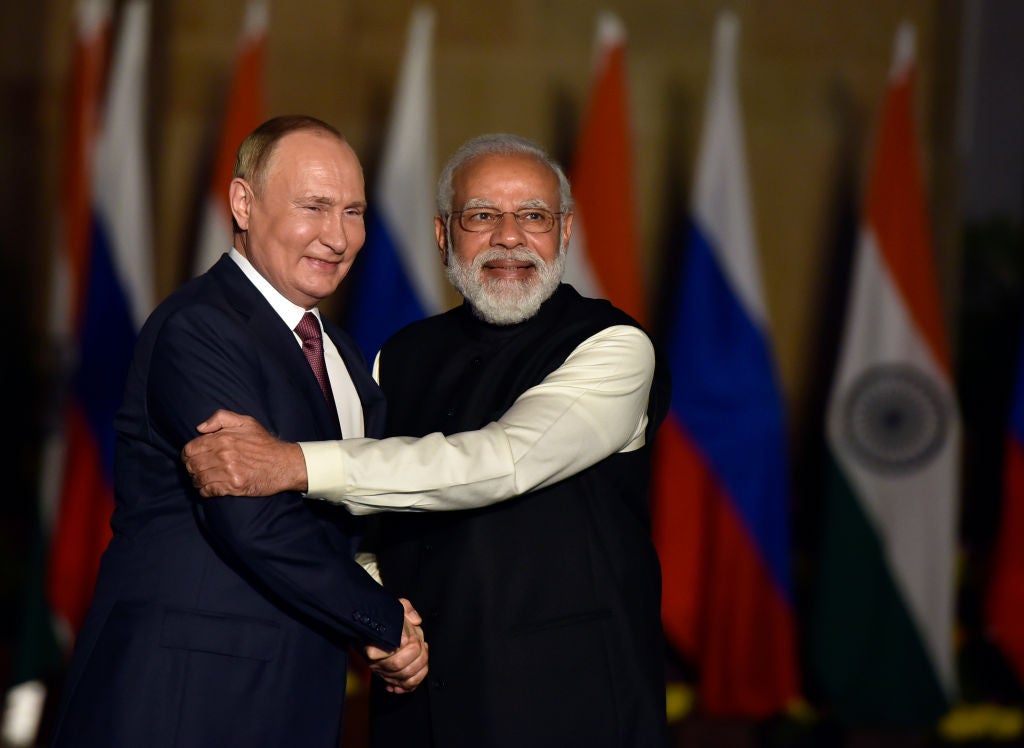 Since the outbreak of war in Ukraine, the UN Security Council (UNSC) has overseen two resolutions deploring Russia's invasion of Ukraine and demanding that it is stopped. While the vast majority of nations voted in favour of these resolutions, India, the world's largest democracy, was the only major US ally to abstain in both – all while evacuating the 20,000 Indian citizens that lived in Ukraine before the war (some of whom have been killed).
In its most recent show of neutrality, New Delhi also abstained from a crucial vote at the UN Human Rights Council which, on 4 March, proposed a probe into alleged Russian rights violations in Ukraine.
While India has yet to directly criticise Russia – calling, rather, for new negotiations not new sanctions – it expressed its discomfort at Moscow's invasion during the latest UNSC meeting: invoking the importance of "the UN Charter, international law, and respect for the sovereignty and territorial integrity of states", while adding that "all member states need to honour these principles in finding a constructive way forward".
However, lukewarm rhetoric like this remains worlds apart from the West's effusive language. In his recent State of the Union speech, US President Joe Biden called Vladimir Putin a "Russian dictator" who "sought to shake the very foundations of the Free World, thinking he could make it bend to his menacing ways" – while also taking the opportunity to announce a slew of new economic sanctions (all of which was met with a standing ovation from politicians on both side of the political divide).
India has, for a long time, skillfully balanced its relationship with Russia and 'the West' through its non-alignment strategy, according to Nadella Chandra Mohan, an economics commentator at India's Financial Express. "It is a multipolar world, so New Delhi plays a delicate balancing act," he says.
Dinesh Joshi, chairman at transport and infrastructure company SatyaGiri Group, agrees, elaborating that "India attaches immense significance to its strategic autonomy while also being careful to not abandon its time-tested friends and partners such as Russia".
How well do you
really

know your competitors?

Access the most comprehensive Company Profiles on the market, powered by GlobalData. Save hours of research. Gain competitive edge.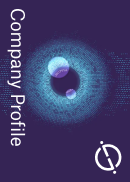 Company Profile – free sample
Thank you!
Your download email will arrive shortly
Not ready to buy yet? Download a free sample
We are confident about the unique quality of our Company Profiles. However, we want you to make the most beneficial decision for your business, so we offer a free sample that you can download by submitting the below form
By GlobalData
India's steel-cast friendship with Soviet Russia
India and Moscow have a special understanding that goes back decades, to the early Soviet era.
After it gained independence from the British Empire in 1947, India's first prime minister, Jawaharlal Nehru, sought to rapidly industrialise the country. To do this, he looked to Stalinist Russia, best symbolised by the creation of the Feldman–Mahalanobis model in 1953, India's neo-Marxist vision of economic development – more specifically, the 1928 work of Soviet economist Grigory Feldman, as interpreted by Nehru's famous statistician, Prasanta Mahalanobis.
This unusual and historic amalgam would guide the initial decades of Indian industrialisation, springing to life Soviet-style heavy industry across the country.
"Key to Mahalanobis was the creation of Indian steel mills," says Mohan. "How could one follow Stalin and not create steel mills? The [Cold War] US reaction was obviously lukewarm at best, with a World Bank survey asking India: 'What are you going to do with the steel? Eat it?' So the Soviets came to our help."
And help they did. By 1955, Russia had built India's first mill, the Bhilai steel plant. Then came the Bokaro facility.
"The temples of modern India, in the words of Nehru, were built with substantive Russian help," says Mohan. "Bhilai's plant stands out as a model of that cooperation." Understanding India's relationship with Russia requires this larger matrix, not just the realpolitik of yesteryear, he adds.
This historic economic partnership is mirrored by long-standing political collaboration between the two countries. For example, Moscow has invariably backed India in global forums such as the UN with regards to its territorial disputes over Kashmir, much to the fury of arch-rival Pakistan.
"[Meanwhile], New Delhi is fairly understanding of Putin's compulsion vis-à-vis Ukraine, the break-up of the Soviet Union and the loss of the near abroad," says Mohan. Indeed, those Indians who claim irredentist ownership over Kashmir, or even Pakistan itself, may well relate to Putin's claims over Ukraine.
India needs Russian weapons
Fast-forward from Soviet-built steel mills to the present day, and economic relations between Russia and India remain significant, albeit not so voluminous.
For the fiscal year running between April 2021 and March 2022, bilateral trade between the two countries stands at $9.4bn, far less than Beijing's tradesheet with Moscow.
"But defence, and to some extent energy, has an outsized share in India's economic relationship with Russia," says Mohan. "There have been some big ticket purchases of state-of-the art Russian weapons that India is quite dependent on" – not to mention the Russian state-owned enterprise that is building India's biggest nuclear power plant.
Although the proportion of Russian weapons in India's armoury has dropped to 49% from 70% in recent years, following a decision to diversify and boost domestic defence manufacturing, Russia remains the country's largest arms supplier. Everything from helicopters, transport aircraft, tanks, submarines and warships have exchanged hands through some $70bn (Rs5.38trn) of Indian spending since the mid-1960s. The latest flurry of contracts were just signed in December 2021, following a convivial meeting between Putin and Indian Prime Minister Narendra Modi.
As well as working with India to build the BrahMos supersonic cruise missiles, Russia is now supplying the country with the S-400 missile defence system that is crucial to India's deterrence strategy vis-à-vis China and Pakistan. New Delhi went ahead with the order – signed in 2017 for a 2023 delivery date – despite the possibility of US sanctions through the Countering America's Adversaries Through Sanctions Act (CAATSA). Introduced in 2017, CAATSA prohibits countries from conducting defence deals with Russia, Iran and North Korea, alongside other economic sanctions.
Impressively, India's courting of Russia has not stopped it from simultaneously developing a reliance on US arms and military cooperation, and to a very significant degree – testimony to the country's long-term geopolitical gymnastics. That is why India, alongside Japan and Australia, is part of the US-led, four-nation Quadrilateral Security Dialogue, created as a regional counterweight to China. Why then, has the US overlooked India's S-400 purchase and stance on Ukraine? Simply put: New Delhi is too important, too strategic an ally with regards to Washington's primary foreign policy concern: China.
It is unsurprising, therefore, that the US has also turned a blind eye to India's rising ethno-nationalism under Modi, the man who has charmed corporate America (quite successfully) and much of Capitol Hill. Modi understands this leverage all too well, as reflected by India's non-conformity on Ukraine.
Keeping Russia close to counter China
Much like the US, the rise of an increasingly hegemonic China has unnerved Indian foreign policymakers, to say the least – which is one of the main reasons why Modi has warmed US-Indian relations over the past eight years.
In the same vein, New Delhi has sought to maintain good relations with Putin, thereby creating a counterweight to neighbouring China, a border that has seen flare-ups of violence in recent years following decades of uneasy peace.
"Putin already had a close partnership with Beijing, so the West's sanctions on Russia are just going to drive it deeper into China's embrace," says Mohan. "This means that, if India alienated Moscow, a Russian-China [alliance] could be a big problem down the line."
Joshi agrees with the sentiment, adding: "Given the strength of the Chinese economy, and the technology available with Russia, a [new] Cold War will be potentially very dangerous. [India has to prepare]."
While India's position on Ukraine may continue to shock some in 'the West', the aforementioned geopolitical stakes highlight India's manifold and understandable concerns, not to mention its loyalty to an old Russian friendship. The losers in this gambit, however, are very clear: the Ukrainian people.
More coverage of the Ukraine invasion from Investment Monitor: