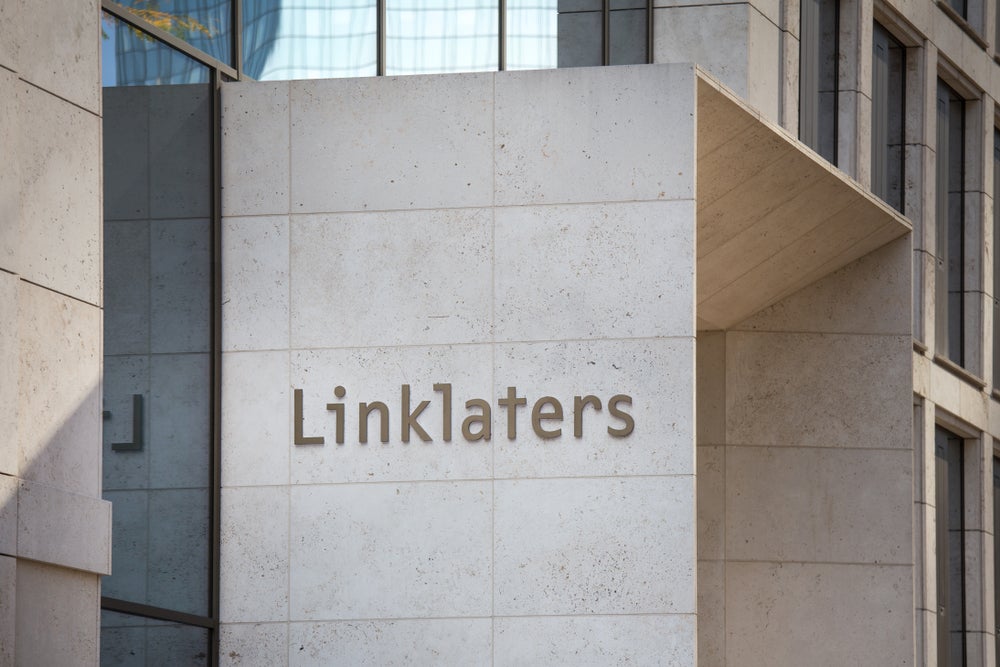 According to analysis by Investment Monitor of GlobalData's deals data, business deals involving Russia-based companies were disproportionately lucrative in 2021, when compared with the top six countries measured by known deal value and volume.
By contrast, US-based companies were involved in nearly 100 times as many business deals during the same period when compared with their Russian counterparts.
Yet Russian business deals dominated the top ten industries by known deal value, with deals in the construction sector coming out on top.
Linklaters winds down operations in Russia
Such a high volume of business must be hard to walk away from for deal advisers, and this includes law firms.
However, after long considerations, and following what were initially pretty tame announcements, large law firms followed a raft of other businesses in winding down their Russian operations.
Most of the well-known international law firms promptly put out statements of support for Ukraine, while condemning Russia, but were cautious to mention more radical action that would directly impact their business in the country at first.
Early measures typically included terminating ongoing advisory roles to Russian companies and refusing any future mandates.
Linklaters, however, was an early mover as it announced that it would shut its Moscow office and wind down its Russian operations at the beginning of March.
This move was significant as Linklaters has been one of the most prominent advisers to Russian companies. Its highest-profile role in relation to the Russia-Ukraine war is as legal adviser to Gazprom on the Nord Stream 1 and 2 projects.
Clifford Chance makes an exit
Clifford Chance, one of the largest law firms internationally and one with strong ties with Russia's state-owned companies, put out an initial announcement on 4 March stating: "We will not accept new mandates from any Russian state entity, Russian state-owned enterprises or individuals identified as having close connections to Vladimir Putin. We will review all existing and new mandates relating to Russia, or where there is a connection to Russia." On 10 March, it announced that it had decided to close down its Moscow office.
"Following our earlier announcements condemning the Russian invasion of Ukraine and our position on Russia related work, we have decided to progress our steps for an orderly wind down of our operations in Moscow," the statement read. "Our priorities are to focus on the safety and well-being of our colleagues during this difficult time and on ensuring the winding down of our services is consistent with our legal and professional responsibilities to our clients and our responsible business principles and values."
According to GlobalData's database, the firm's most recent activity in Russia was as legal adviser to oil and gas company Lukoil on the issuance of a $1.15bn (Rbs112.7bn) debt tranche.
Clifford Chance's ties to Russia go back decades and include advisory roles to Sberbank and VTB Capital.
Freshfields breaks long Moscow association
In 2010, Clifford Chance worked alongside Freshfields on the €1.1bn ($1.21bn) public-private partnership for the new terminal at St Petersburg's Pulkovo Airport.
Freshfields has a lengthy relationship with Sberbank that continued until recently, when in December 2021, it advised the bank – now hit by sanctions – on the sale of a number of its subsidiaries. The deal had a value of €7.33bn. Other Russian companies that Freshfields has worked for in the past include Rosneft and VTB Capital.
Like Clifford Chance, Freshfields announced initial measures on 7 March and the closing of its Moscow office on 9 March.
"This is not a decision we have taken lightly," the statement said. "We have been present in Moscow for 30 years and we are very conscious of the impact this news will have on our valued colleagues in Russia. However, in light of the Russian government's actions in Ukraine, and the clear stance we have taken on Russia-related work, we believe that this is the right course of action."
As GlobalData's database shows, Freshfields also recently advised Service-Telecom on the purchase of Veon's Russian telecom towers.
White & Case follows suit
White & Case, another large firm with strong Russian ties, also took a few days before deciding to close down its Moscow office and exit the country altogether.
In a statement sent to Investment Monitor over email on 4 March, it said: "We are reviewing our Russian and Belarusian client representations and taking steps to exit some representations in accordance with applicable rules of professional responsibility," while adding that "our Moscow office is open and continues to operate".
The tone changed significantly a week later, when the firm said it was "horrified by the terrible events taking place in Ukraine and condemn Russia's unjustified invasion".
The statement added: "After careful consideration, we have decided to close our Moscow office. We will continue to support our people there, and their safety and well-being remains our priority. We are in the process of winding down our operations in Russia and are committed to an orderly transition."
The firm also added that it is going to make a donation of $1m to the Ukrainian Red Cross Society and that its lawyers were providing pro bono services to support Ukrainian refugees in several jurisdictions.
White & Case has recently worked with Rostelecom on the disposal of a 44.8% stake in SafeData to Russia-based VTB Bank for $464.3m.
In 2016, the firm advised Rosneft on the sale of a 20% stake and Sberbank and VTB Capital on the $812m privatisation of the Russian Federation's 10.9% stake in diamond mining company Alrosa.
Other large international law firms that have exited the Russian market include Allen & Overy, Baker McKenzie, Herbert Smith Freehills and Norton Rose Fulbright.
Understand the impact of the Ukraine conflict from a cross-sector perspective with the Global Data Executive Briefing: Ukraine Conflict.