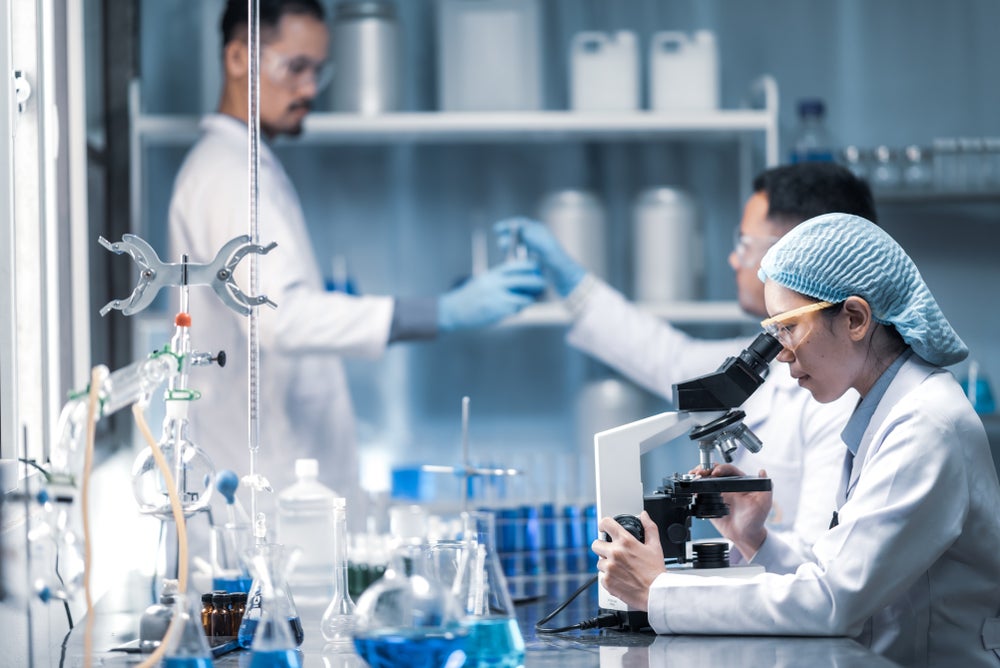 As one of Europe's hubs for life sciences and biotech innovation, the Netherlands is renowned for its connected business communities, strategic location, opportunities for public-private partnerships.
With leading academic and research institutions creating a profusion of potential collaboration opportunities, the Netherlands represents an attractive proposition for start-ups.
As of January 2023 there are over 3000 life science and biotech companies investing over 2.2 billion in R&D, making Netherlands the genuine hub for European life sciences.
Established life science and biotech community
Across the Netherlands there is an established community within the life sciences and biotech industries.
The Netherlands ranks number two in the world for the number of patent applications in biotechnology, with several universities and medical centres that encourage and enjoy fruitful collaboration.
Alongside more than 2,900 biopharmaceutical and life sciences companies throughout the country, the Netherlands is a proven and ongoing hub for the sector and new business within it.
Thanks to various business incentives such as tax relief, as well as government support for research initiatives, this is now a region leading the way in biotech and life sciences research and innovation.
With this excellent business infrastructure and a highly educated, dynamic workforce for employers, the Netherlands has emerged as a prosperous location for biotech businesses.
Collaboration driving life sciences business in the Netherlands
Across the Netherlands there is a plethora of potential and existing collaborations within the life sciences sector.
Led by the Dutch Life Sciences and Health Community Initiative, the 3,000-plus R&D-driven life sciences companies and over 400 biopharmaceutical companies have created and nurtured the Netherlands as a hub for the industry.
This beneficial landscape and ecosystem continue to encourage both the expansion of existing companies as well as the start-ups that can enjoy this marketplace and growth.
Alongside the growing workforce in the industry, currently standing at around 65,000 employees, the Netherlands boasts a €4.7bn medtech market. Critical to this growth and collaboration is the profusion of biotech and life sciences institutions.
With six campuses, eight university medical centres, and 13 universities engaged in life sciences research, this is a proliferating and high-yielding nation for both research and production.
This ongoing collaboration between educational institutions, research facilities and life sciences companies encourages public-private partnerships and helps develop further an already innovative life sciences ecosystem.
With biotech leaders citing various reasons for starting, relocating or expanding their company presence across the Netherlands, it has now home to the European Medicines Agency.
Life sciences and biotech companies thriving in the Netherlands
Netherlands is one of the most innovative and investment-friendly regions in the Europe. With business landscapes and ecosystems that encourage and help fund the biotech and life sciences industry, cities such as Eindhoven, Breda and Tilburg play host to many companies in this sector, from established names to start-ups.
An increasingly strong life sciences sector in the region has helped attract more biotech companies beyond Amsterdam, the typical fiscal centre for businesses looking to locate in the country.
Thanks to initiatives such the Brabant Development Agency, promoting Brabant as the best place to start a biotech or life sciences business in the Netherlands, there is an existing support network for businesses looking to set up in the city and region.
Brabant leading biotech and life sciences growth in the Netherlands
Designed to attract new businesses to the region, the agency provides people looking to set up shop in Brabant with important information and a range of networking connections and opportunities to bring together stakeholders and encourage collaboration.
Investing in Netherlands-based companies in the Brabant region has occurred due to the region's long-standing reputation as a centre of cooperation between research institutes and industry in biotech and life sciences.
This tradition has also fostered inter-industry cooperation in the region; one example of this is the announcement in September 2010 of a new research lab for high-grade packaging materials, through the cooperation of IPS Packaging and Thales Cryogenics.
This cooperative tradition has also developed into a different direction than the traditional technology research done at the university.
Within Eindhoven, this research has been concentrated in a new university faculty (Biomedical Technology or BMT). This development has also made Eindhoven a biomedical technology hub within the country and within Europe.
Access and geography enhancing Netherlands business
When deciding on a business location and the attendant investment opportunities, location and geography are major considerations. In this respect, to invest in Brabant is to invest in a prime location.
Strategically located in north-western Europe in between Amsterdam Schiphol Airport, Europe's leading seaport, Rotterdam, the Port of Antwerp, Brussels and the major German economic heartland of the Rhine-Ruhr region, it offers almost unrivalled access for European and global investment opportunities.
Information, statistics and estimates are from Eurostat, Statistics Netherlands, CBS Netherlands, Official Brabant, QS World University Rankings.