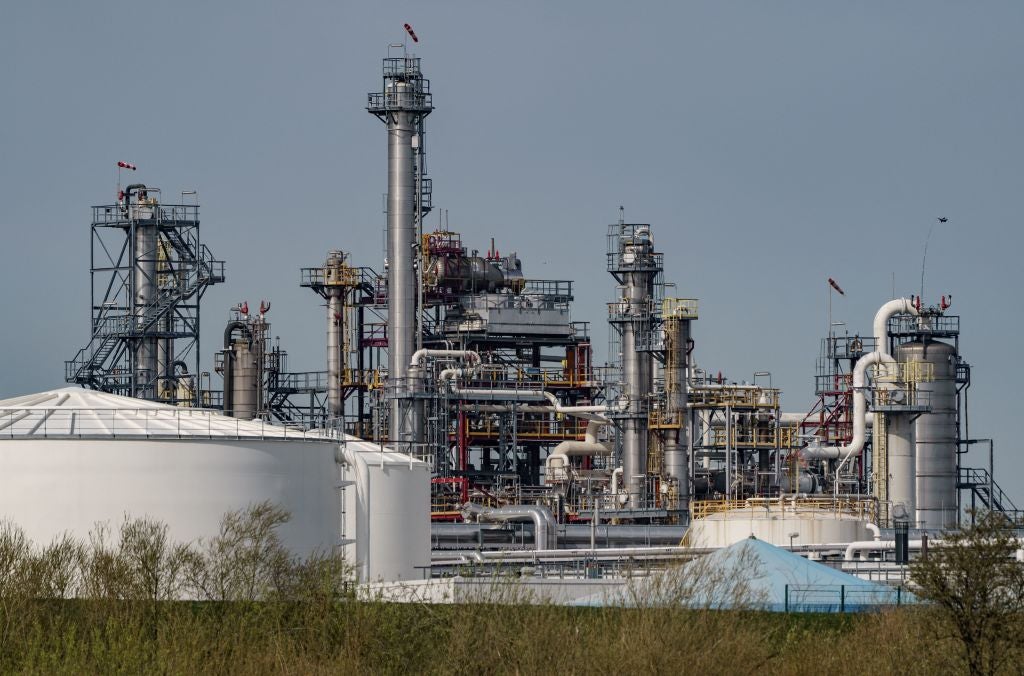 Since the early stages of the war in Ukraine the issue of energy security and Europe's reliance on Russian fossil fuels, in particular gas, has been at the forefront of policymakers' and industry players' agendas.
Russia supplies approximately 40% of Europe's gas and in the context of the conflict it has become clear how such dependence puts the continent in a delicate and vulnerable position.
After initially stalling, European leaders have followed the US in sanctioning Russia's energy exports in various ways, firstly by withholding approval certificates for the opening of the gas pipeline Nord Stream 2 and then by starting to look for alternatives.
The challenges of non-Russian LNG supply
Liquefied natural gas (LNG) from countries other than Russia – mainly the US – has been initially looked at as a potentially quick fix to this problem. Rather than thinking of a completely different source of energy, the industry instead looked at a slightly different version and, most importantly, a different provider.
As LNG is essentially natural gas that has been cooled down to liquid form in order to be transported and stored, the underlying infrastructure requires both an extensive pipeline network and large tanks to be put in place.
How well do you
really

know your competitors?

Access the most comprehensive Company Profiles on the market, powered by GlobalData. Save hours of research. Gain competitive edge.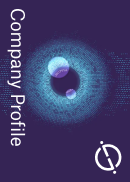 Company Profile – free sample
Thank you!
Your download email will arrive shortly
Not ready to buy yet? Download a free sample
We are confident about the unique quality of our Company Profiles. However, we want you to make the most beneficial decision for your business, so we offer a free sample that you can download by submitting the below form
By GlobalData
At present, such infrastructure in Europe is not sufficient to receive and store enough LNG to make up for the gas that the continent receives from Russia.
The map above shows how existing and under-construction LNG terminals are distributed across Europe. Notably, Germany, which is one of the countries most reliant on Russian gas, does not currently have any.
Building new infrastructure such as pipelines and storage terminals can take years and, as with all such projects, can incur lengthy delays, thus not offering the reasonably quick solution to the Russian problem that Europe needs.
"The Isle of Grain LNG Terminal in the UK, for instance, has taken several years to expand each stage," says John Woolley, project and construction partner at law firm Pinsent Mason.
"A brand new LNG terminal would cost hundreds of millions of pounds alone and is a major piece of infrastructure investment," he adds. "On top of the financing, it is a matter of finding the right location, which would need to work from the perspective of [the] existing gas pipeline network, or these would also need to be substantially upgraded. If anybody managed to build a new LNG terminal and associated infrastructure from scratch by about 2030, they would have done really well."
Instead of building new terminals, expanding existing ones or investing in floating storage regasification units (FSRUs) – essentially ships used for LNG transport – might be more sensible choices under the circumstances.
"One project that is moving quite fast is the expansion of Revythoussa LNG facility in Greece through the leasing of a new floating storage unit for 12 months," says Georgios Gkiaouris, regional head of energy for south-east Europe at the European Bank for Reconstruction and Development (EBRD).
Other than that, he says, LNG projects take a long time to complete, even FSRU projects, which are meant to be quicker.
"Another project that the EBRD has recently financed is that of a Cypriot FSRU," says Gkiaouris. "This deal was signed during the pandemic and it is already facing an approximately nine-month delay. Covid has played a key role in causing the delay due to travel restrictions and reduced availability of raw materials."
LNG projects need time and money
Overall, LNG projects have a long construction horizon and come at a considerable cost as they require a large number of financiers; engineering, procurement and construction contracts; and permitting contracts to clear environmental concerns.
Germany, one of the least self-sufficient countries in Europe from an energy standpoint, has recently announced a draft law to reduce construction time of LNG terminals to one-tenth of what they are today. The government is planning four floating terminals that would help replace 70% of Russian gas imports.
The German government also signed contracts to charter four floating terminals in partnership with utility companies RWE and Uniper.
Not everyone in the industry is convinced that betting on FSRUs will significantly speed up the process of replacing Russian gas with LNG, however.
"FSRUs or existing pipeline expansions are definitely helpful means to increase the share of gas supply that comes from LNG rather than Russian gas. However, their impact is likely to be marginal," says Barry Lynch, head of operations, energy infrastructure, at investment firm Actis.
"Existing pipelines are built with the optionality of potential expansion, but in reality developers still have to go through funding rounds, environmental assessments and permits, and potentially face supply issues. Disruptions to the existing facility should also be factored in as the expansion is being built. At best, we are talking about knocking off a couple of years to a potentially decade-long project."
While the war in Ukraine is forcing governments to find relatively quick solutions to the energy crisis, the investment community might not be completely behind a still pricey investment unless its longevity is guaranteed.
"If you are going to put in place regasification units, you need to know that there is a market for these products," says Lewis McDonald, global head of energy at law firm Herbert Smith Freehills (HSF).
"In general, Europe has been moving away from investing in gas infrastructure in recent years in favour of renewables and there has been a shift in the public's mindset too in relation to gas," he adds. "Just look at the difficulties gas has had under the EU Taxonomy. The way gas is being positioned now requires a complete turnaround in that mindset, which poses interesting challenges."
The push for renewables
All things considered, there might be a more appealing alternative to LNG for cutting Europe's reliance on Russian fossil fuels and increasing the continent's energy security of supply: renewables.
Renewable energy has the significant advantage of being a top priority on both governments and, perhaps more importantly, investors' agendas.
With ambitious net-zero targets being set for 2050, the current energy price crisis and concerns around security of supply brought on by the war in Ukraine could further incentivise the use of renewable energy.
"This crisis has revealed that renewables are more important than ever," says the EBRD's Gkiaouris.
Other factors in favour of renewables are that it is a market that has now reached maturity, prices of technology have adjusted and investors have become comfortable adding them to their portfolios.
However, the industry agrees that there is no magic solution nor quick fix to the reliance on Russian fossil fuels for energy production, and at this stage more is more.
"The honest answer is that investors and governments alike have to look at everything now," says HSF's McDonald. "The UK's Energy Security Strategy is a good example of how all potential sources have been dialled up, including domestic oil and gas."
Shortly after the government's announcement, Ithaca Energy – which is owned by Israeli Delek Group – reached an agreement to acquire Siccar Point Energy, the operator of the Cambo oil project off the UK, for just short of $1.5bn.
The situation is certainly one that requires all hands on deck and industry observers and governments alike have also turned to energy efficiency.
"Insulating people's homes could be the easiest thing to do as an early response," says Pinsent Mason's Woolley. "If we applied only a fraction of the focus that was given to the pandemic to mass domestic insulation we could see a very positive result. However, getting the financing right for the various stakeholders would be key."
Actis's Lynch agrees that renewables offer great potential in replacing dependence on Russian fossil fuels for energy production but they do not come without complications. "We always say that the most efficient form of energy is the energy that you don't use," he says. "So it is not a surprise that in the current scenario there is a renewed focus on cutting back on consumption, especially in Europe."
However, Lynch warns, the real solution is to be found in green infrastructure such as wind and solar as other forms of power generation, such as electric vehicles, require a considerable amount of gas consumption.
"The impact of renewables on the market will be significant over the next years, but that begs the question: will the industry keep up?" he adds. "Can manufacturers produce enough wind turbines, especially as demand is growing elsewhere outside of Europe?"
Hydrogen to the rescue?
To meet the challenges posed by the new political and economic background, investors' interest has extended further than more traditional technologies like solar and wind.
Hydrogen is one of them.
"Until a year ago, investors would come look at hydrogen as something to consider, something to potentially try," says Lynch. "Since the war in Ukraine, the conversation has flipped to 'can we build a new business around this?'"
The issue, however, is cost. "Hydrogen, and in particular green hydrogen, is definitely an emerging technology that is gaining significant traction, but we still need the cost to come down significantly and this is not an immediate solution that we can rely on," says McDonald.
"In the long run, the solution will be a combination of low-carbon technologies: renewables, hydrogen and nuclear. Whichever way you look at it, gas eventually needs to be decarbonised and replaced."
The energy crisis that Europe is currently experiencing does not have an easy fix. However, the conditions are maturing for existing technologies to gain ground and new ones to be tested. With the net-zero targets on the horizon, this might be the type of crisis the industry needed to get itself on the right track.