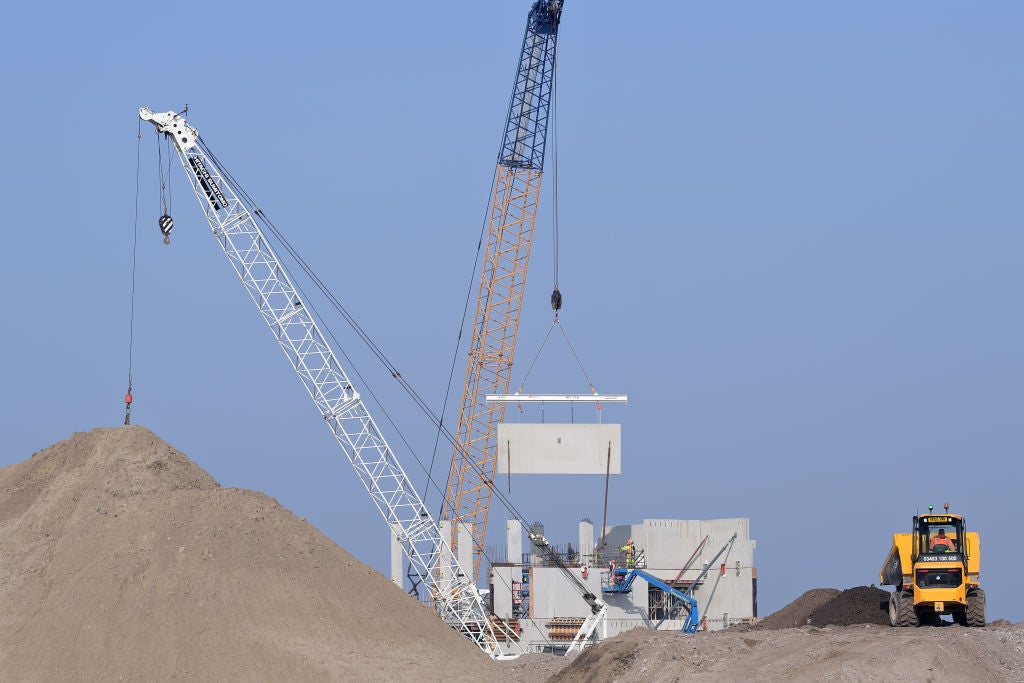 The cost of raw materials in the UK is expected to more than treble in 2022, according to the Building Cost Information Service (BCIS) Materials Cost Index.
The figure had already increased fivefold during the Covid-19 pandemic, going from -0.9% in 2020 to 4.8% in 2021 – a 40-year high, according to the Royal Institution of Chartered Surveyors' analysis of figures from the Office for National Statistics (ONS). The BCIS Material Cost Index is now forecasted to reach 17.5% by the end of 2022.
The outbreak of Covid-19 pushed the already increasing global demand in the construction sector higher, while also bringing about logistics issues that resulted in unprecedented shortages, delays and ultimately increases in prices of materials across the board.
The UK occupies a particularly precarious spot in this scenario as the trends above are complicated by Brexit, which is affecting all aspects of trade as well as labour availability.
The ONS's construction statistics show that following a 12% drop in the second quarter of 2020, the UK's construction output – meaning all work – increased by 9.7% in the second quarter of 2021 compared with the same period in 2020.
How well do you really know your competitors?
Access the most comprehensive Company Profiles on the market, powered by GlobalData. Save hours of research. Gain competitive edge.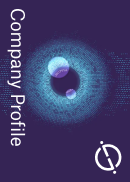 Company Profile – free sample
Thank you!
Your download email will arrive shortly
Not ready to buy yet? Download a free sample
We are confident about the unique quality of our Company Profiles. However, we want you to make the most beneficial decision for your business, so we offer a free sample that you can download by submitting the below form
By GlobalData
Looking at specific materials, the BCIS Materials Cost Index shows that steel and timber saw the greatest increases between January and September 2021, while a high degree of volatility can be seen across all materials categories.
"The cost of materials in constructing a three-bedroom, semi-detached house has increased by 14%, or approximately £7,300, between January and September 2021," said James Fiske, a director at BCIS. "It is expected to grow by a further 1%, or £600, by the end of 2022."
BCIS lead consultant Joe Martin added: "The pressure on materials prices and availability is expected to continue at least until the end of 2022. Labour shortages are expected to evolve as the significant driver for overall construction cost increases next year and the construction sector would need to compete [with other sectors] for [these workers]."
The output-input dynamic
Rising construction output – the building and civil engineering work done over a certain period – is pushing demand for construction inputs – the resources, including raw materials, used in the production of the product leading to the output – which is increasing the cost of inputs too.
Data from the Department for Business, Energy and Industrial Strategy during August 2021 showed that the average cost of materials across the construction sector was 23.5% higher than in August 2020.
The ONS report also points out that global price trends of commodities such as iron and copper are pushing up construction input prices, with iron ore prices soaring by 97% in July 2021 compared with the previous year.
"Steel work and metal joinery are the largest weighted inputs into private industrial [projects] and the second-largest weighted into bridge construction projects," the ONS report adds. "Structural metal products for the domestic market had the steepest prices of the components that go into the index. August 2021 and September 2021 saw price rises of 13.4% and 15.7%, respectively, compared with similar periods in 2020."
GlobalData's Construction Project Momentum Index, which assigns a score of between 5 and -5 to each project based on its current progress, found that momentum marginally slowed in February.
The scores are then weighted by the value of each project in order to arrive at overall scores for countries, regions and sectors.
"The overall score for the UK stood at 0.71 in February, down from 0.80 in January 2022 and the lowest score in four months," said the GlobalData report. "The score for projects in execution fell to 0.85 from 0.87 in January, while for pre-execution projects the score slipped to 0.26 from 0.39 in January.
"Although relatively stable, momentum is still being constrained in general by ongoing concerns over outbreaks of Covid-19 variants and the risk of related restrictions on activity, along with shortages of key construction materials and higher prices."
Compounding effect of price rises across the board
Inflation is seeing costs rise across all sectors and in all countries, not only in materials for the construction industry. However, for the UK's constructors the burden of materials cost inflation is significant.
"The increase in the cost of raw materials is our clients' biggest issue at the moment," says Neal Morris, head of construction advisory and disputes at law firm Pinsent Masons. "This is particularly true for those who are in fixed-price contracts as they typically cannot charge more if the price of materials goes up. It should be noted that many of the biggest construction contracts are fixed-priced."
While some projects are being developed under cost reimbursable terms, the impact of higher material prices has been significant as it has outweighed the typical infrastructure 3–4% profit margin, Morris explains.
"Material prices are not the only ones to have shot up in recent months either," he adds. "Labour and energy costs have also increased, and by way more than the 3-4% margin. As a result, construction projects have seen a significant squeeze, eroding margins unless they are on properly reimbursable contracts."
The spectre of insolvency
Insolvency is the unwelcome spectre looming on the UK construction industry's horizon. One recent example is that of UK regional independent contractor Midas, which went into administration in January, leaving behind £20m worth of debt to unsecured creditors, who are unlikely to get their money back.
"Midas is a very good example of how passing the extra cost down to supply chain costumers no longer works as the vast majority of contracts are now short-term contracts," says Morris.
Constructors have come up with major contingency plans to counter the undesired effects of rising materials costs, but that has not prevented investor returns being hit.
The private sector is the one bearing the brunt of this as rising levels of inflation have brought about interest rate hikes, which in turn present a huge hurdle for infrastructure projects.
"Many projects that were due to come online this year have been put on ice because of rising inflation levels, and many commercial contracts are being reviewed because contractors are increasing prices," says Morris. "We are seeing the start of a downturn."
War, inflation and rate hikes
To further complicate matters, Russia's invasion of Ukraine has created a domino effect by amplifying worries of global inflation and forcing central banks to act more swiftly on quantitative tightening by raising interest rates, which are a significant burden for construction projects.
"Layering the impact of the war in Ukraine on top [of everything else] could be quite damaging, especially if the Bank of England's Monetary Policy Committee decides to put UK interest rates up quicker and harder than already planned," says Graham Robinson, a global infrastructure and construction lead at Oxford Economics and a global business consultant at Pinsent Masons. "If they go too hard you will get stagflation, a drop in output alongside a prolonged period of inflation."
The conflict is also likely to have a more direct impact on material costs, as both Russia and Ukraine are critical suppliers of metals, raw materials, chemical products and machinery.
Russia controls about 10% of global copper reserves and is a major producer of nickel and platinum. Ukraine is one of Europe's leading producers of uranium, titanium, manganese, iron and mercury ores and has the third largest shale gas reserves in Europe. Russia also supplies 30% of Europe's oil and 40% of its natural gas.
"The worldwide condemnation and imposition of sanctions on Russia and Belarus in response to Russia's military invasion of Ukraine will likely have enormous implications and an impact on global trade, particularly on commodities, for years to come. The effect of the war on the building material supply in the UK is still to be determined," said John Newcomb and Peter Caplehorn, chief executives of the Builders Merchants Federation and the Construction Products Association, respectively, and co-chairs of the Construction Leadership Council's product availability working group, in a statement.
"The region including Russia, Ukraine and Belarus accounted for only 1.25% of building products imported into the UK in 2021," they added. "However, there are likely to be higher levels of direct and indirect exposure to some product components, either through raw materials such as aluminium, copper, bitumen and pig iron and iron ore used in the manufacture of steel, or through higher prices in more exposed European markets. In addition, sanctions against individuals with links to the regime in Russia and firms with Russian ownership may affect the UK supply chain."
Cost inflation, the war in Ukraine and interest rates increases are also affecting another crucial factor that contributes to the health of the construction industry, in the UK and elsewhere: that of investor sentiment.
"The war in Ukraine has had a very negative impact on investor sentiment for the construction sector," says Morris. "The energy and materials price increase that is being felt as a result of the conflict is a very unsustainable one for the sector."
While Russian forces seem to have retreated from some parts of Ukraine, there appears to be no real end in sight to the conflict, nor it is easy to predict its impact on the price of construction materials.
Rising inflation and the resulting move towards increased quantitative tightening are trends that look likely to continue until the end of 2022 at the very least. Many of these macro trends will continue to pose headwinds for the construction sector for the foreseeable future, both in the UK and globally.
"Contractors and their supply chains need to discuss their response," concludes Robinson at Oxford Economics. "Higher prices need to be passed on as the sector can't absorb any more increases."