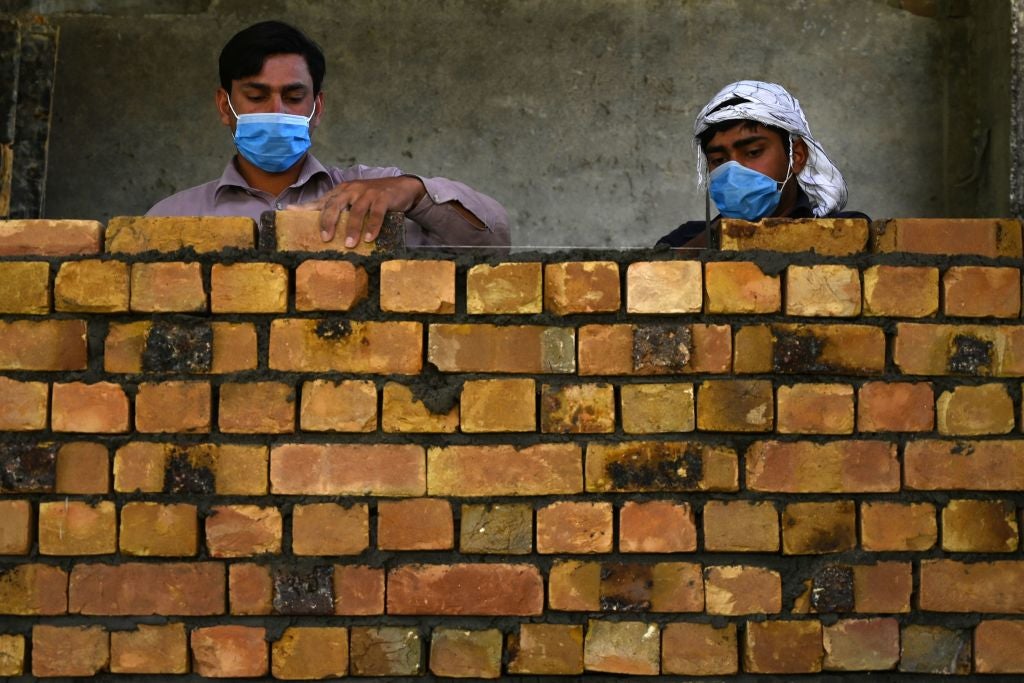 The Covid-19 pandemic caused overall greenfield foreign direct investment (FDI) project numbers to decline by 17.4% in 2020. Most sectors were negatively impacted, with lockdowns making site selections near impossible.
Construction materials was one of the sectors that suffered as a result of a series of impacts that were kicked off by the pandemic but also involved disruptions to supply chains, inflation and finally rising costs across the board.
FDI into construction materials shrunk by 17.2% across the two-year period from 2019 to 2020, going from a total of 145 in 2019 to 120 in 2020.
The drop was mainly due to a strong decrease in new projects, which went down by 31.3% from 122 in 2019 to only 77 in 2020.
Expansion projects went in the opposite direction, growing by 30% over the period thus containing the negative effect on the overall rate.
Where are the leading destinations for construction materials FDI?
Western Europe maintained its significant lead over other regions when it comes to construction materials FDI in the two-year period, attracting a total of 97 projects.
In both years, the region obtained more than double the projects of the second-ranked region, central and eastern Europe (CEE) and the Commonwealth of Independent States (CIS), which attracted a total of 43 projects.
North America, Asia-Pacific and sub-Saharan Africa followed with 32, 28 and 26 projects, respectively.
FDI in construction materials seems to have been hit the hardest in Asia-Pacific, where the number of projects dropped by 60% in 2020 when compared with 2019.
South America experienced the second-largest decrease, with FDI in construction materials shrinking by 40% over the period, followed by the Middle East and North Africa with 37.5%.
FDI in the sector seems to have experienced strong growth only in Central America and the Caribbean, where projects doubled from six to 12.
What are the top construction materials operations?
Despite experiencing a 27% drop year on year, manufacturing remained the largest business function for FDI within the construction materials sector worldwide.
This business function attracted a total of 164 FDI projects across 2019 and 2020, nearly three times more than sales, administration and marketing in second with 58 projects, a 48% increase year on year.
Other functions followed quite far behind, with headquarters emerging as third with 18 projects and logistics and warehousing in fourth with 16.
FDI projects in R&D, extraction, training operations, construction and contact centres continued to attract little interest, all with new projects of three or fewer.
What are the top subsectors for construction materials FDI?
Construction materials splits into a wide number of subsector materials that were exposed differently to the disruptions caused by the Covid-19 pandemic.
Our data suggests that ceramic insulators and insulating fittings was hit the hardest, coming third with a 71.4% drop having gone from 14 projects in 2019 to four in 2020.
Cement, lime, plaster, concrete and related articles attracted the most FDI, a total of 96, and experienced a healthy 23.3% growth in the period, while FDI into miscellaneous construction materials dropped 40% but still came in second with 64 projects.
Other strong drops in FDI levels were seen in stone, granite and slates and refractory products, which dropped by 63.6% and 62.5%, respectively. Windows and doors experienced one of the strongest growths (83.3%), with projects going from six in 2019 to 11 in 2020.
Where are the leading construction materials investors located?
Perhaps unsurprisingly for a location that is well known as a manufacturing and engineering hub, Germany remained the largest foreign investor in construction materials globally, even though it witnessed a small 5.6% decrease in 2020 compared with 2019's figures.
The country contributed to 35 FDI projects in the sector, 20% more than the second country, Switzerland, with 24 projects. France and Spain followed with 22 and 21 projects, respectively.
The US came fifth after experiencing a 58.3% drop year on year, with local companies going from funding 12 projects in 2019 to five in 2020.
Danish and Turkish companies were the ones to increase their exposure to the sector the most, with increases of 150% and 125%, respectively.