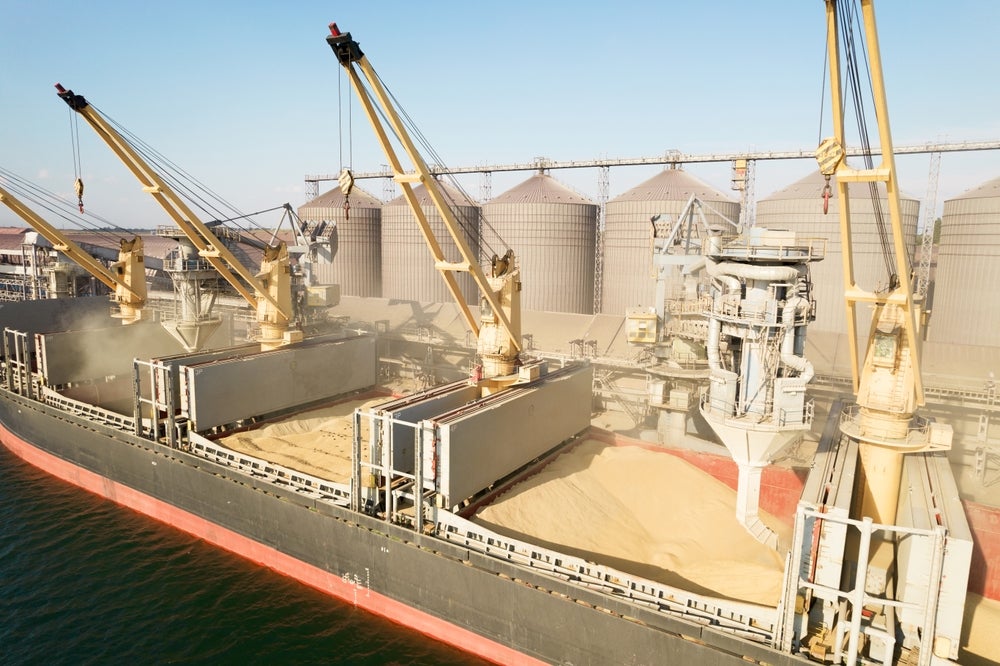 Vladimir Putin's invasion of Ukraine in February 2022 sent the world into a global food crisis amid soaring inflation. Prior to the war, Russia and Ukraine were the world's first and fifth-largest exporters of wheat, respectively, in 2021.
Responding to a global food crisis that was disproportionately affecting poorer countries, the UN and Turkey arranged a deal with Russia in July 2022 that would see Ukraine export grain through the Black Sea, thereby allowing ships to travel safely from the Ukrainian ports of Yuzhny, Odessa and Chornomorsk to the Bosporus without being attacked.
The accord successfully curbed food prices, globally, with some 33 million metric tonnes of grain being exported since the agreement was brokered.
The importance of the Black Sea Grain Initiative
International headlines were made on 17 July after the Kremlin announced that it will not be extending the international deal.
"The Black Sea Grain Initiative is crucial not only for Ukraine's own export base but also for global grain markets," says Maximilian Hess, a fellow at the Foreign Policy Research Institute and author of the soon-to-be released book, Economic War: Ukraine and the Global Conflict between Russia and the West.
"Russia has threatened before to walk away from the grain deal. We have seen a lot of escalatory rhetoric, but for me, it is the uptick in Russian missile and drone attacks on Odessa which highlighted that compliance was already failing," he adds.
Of the 33 million tonnes of grain transported by the deal since it was launched, the majority has been corn and wheat, accounting for 16.9 million tonnes and 8.91 million tonnes, respectively. Other food commodities exported include sunflower meal (1.8 million tonnes), sunflower oil (1.6 million tonnes), barley (1.2 million tonnes) and rapeseed (one million tonnes).
This produce has gone to 45 countries across three continents, thanks to the deal, according to the UN. The highest tonnage to date was exported to China (some 25% of the total), followed by Spain, Turkey, Italy, the Netherlands and Egypt.
The UN says the 2022 deal helped reverse spiking food prices by more than 20%, but Russia says food supplies transported via the grain corridor are not reaching the world's poorest countries. The UN also states that 44% of the exports have been shipped to high-income countries.
Many are now asking if a global food chain crisis similar to that of early 2022 is on the verge of repeating itself. Indeed, 2022 saw the lack of grain exports driving global hunger to famine levels among some of the 140 million people living in acute hunger (namely those in Afghanistan, the Democratic Republic of Congo, Ethiopia, Haiti, Nigeria, Pakistan, South Sudan, Sudan, Syria and Yemen).
"No, I don't think so. There have been supply chain adjustments through new exports with France, Romania and other countries," says Hess of the prospect of a new food crisis happening in 2023. "Of course, a key question is how much Russian grain is affected and sanctions are adjusted to target that if they don't renew it. So I don't want to say definitively, but the biggest impact will still be felt among grain-dependent importers such as Egypt.
"The Kremlin often complains that not that much of Ukraine's grain actually goes to Africa, or at least isn't right now, and that is true, since those countries moved to adjust their supply from elsewhere. Nonetheless, taking a huge amount of grain off the global market will spike prices and crunch supply, thereby still affecting those import-dependent countries."
On the other hand, global economic instability is worse today than it was in early 2022, which means that the coming shortage of essential grains could hit even harder in some locations.