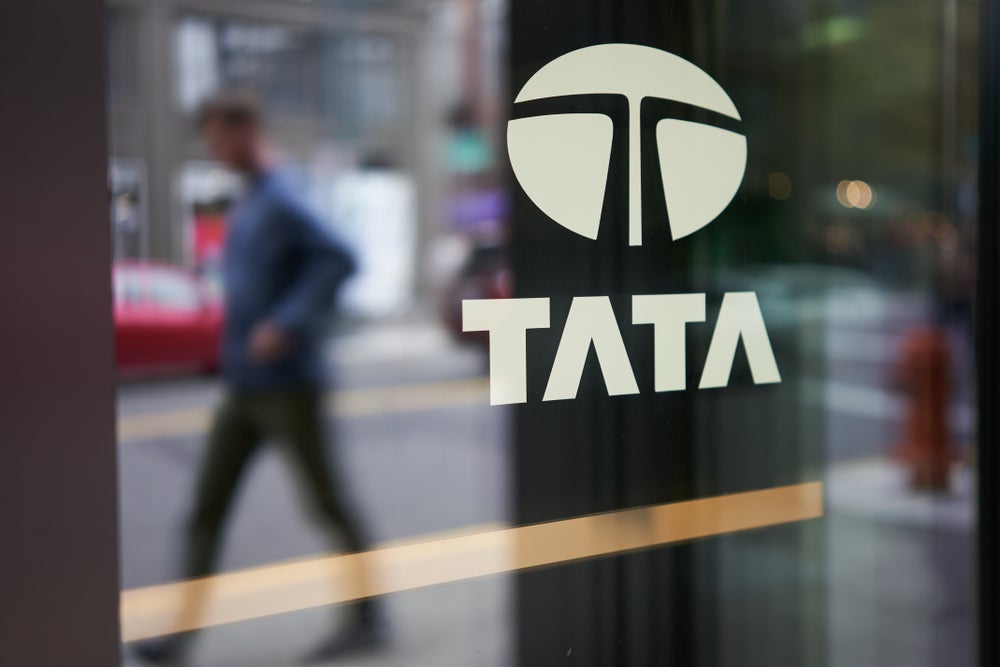 Each week, Investment Monitor's editors select a deal that illustrates the themes driving change in our sector. The deal may not always be the largest in value or the highest profile. We select it because of what it tells us about where the leading companies are focusing their efforts, and why. We pick apart the deal itself and the industry theme behind it. This new, thematic deal coverage is driven by our underlying Disruptor data, which tracks all major deals, patents, company filings, hiring patterns and social media buzz across our sectors.
The deal
French car manufacturer Renault and Chinese counterpart Geely announced plans in mid-July to invest $7.71bn in a joint venture, which will be headquartered in the UK, to make five million internal combustion, hybrid and plug-in hybrid engines and transmissions and provide end-to-end powertrain technologies to third-party car brands. It is reported that Saudi Aramco may be involved in the project at a later stage.
A few days later, Jaguar-Land Rover owner Tata confirmed that it plans to build a flagship electric car battery factory in the UK, in the south-west county of Somerset. The 40 gigawatt-hour gigafactory will create about 4,000 direct jobs and has been valued at around £4bn ($5.18bn). The UK Government is understood to be providing subsidies worth hundreds of millions of pounds.
Why it matters
There are many reasons why such huge investments matters, but in the UK in 2023, announcements of this size are bound to be related back to Brexit. This is because, ever since the UK voted to leave the EU in June 2016, the UK has been in political turmoil and the benefits that those leading the 'Leave' campaign promised have been very thin on the ground. Any good economic news in the UK in the past seven years has been seized upon by Brexit-supporting politicians and newspapers, so these deals will come as a welcome vote of confidence in an automotive industry that has suffered more than a few blows.
Of the state of play in the UK automotive industry, Investment Monitor chief economist Glenn Barklie says: "These announcements provide some welcome relief for the UK automotive industry. Since the revelation the UK would leave the EU in 2016, there has been significant worry about the impact it would have on several industries, with the automotive sector of key concern. Honda closed its operation in Swindon, while Ineos chose to build a new car plant in France instead of Wales – worrying signals for the UK as an automotive hotspot. More recently, Stellantis has voiced concerns over new export tariffs that are scheduled to become effective in 2024. The company has indicated it may be forced to reduce or close operations as the tariffs will make its UK business unviable.  
"That said, some global car manufacturers have still invested in the UK. Ford Motor will expand its operations in the north-west of England, while Toyota upgraded its production line in Derbyshire and JLR opened its automotive creation and development centre in Warwickshire."
How well do you
really

know your competitors?

Access the most comprehensive Company Profiles on the market, powered by GlobalData. Save hours of research. Gain competitive edge.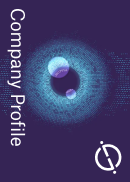 Company Profile – free sample
Thank you!
Your download email will arrive shortly
Not ready to buy yet? Download a free sample
We are confident about the unique quality of our Company Profiles. However, we want you to make the most beneficial decision for your business, so we offer a free sample that you can download by submitting the below form
By GlobalData
However, does the good news outweigh the bad in Brexit Britain? The jury is very much out on that one. "Foreign direct investment [FDI] in the UK's automotive industry has been flagging," says Barklie. "Since the Brexit announcement in 2016, the number of inbound automotive projects has declined year on year. In fact, in 2021–22 the number of inbound projects was less than half the number of projects received in 2016–17."
As the chart above shows, there has been little to get excited about when it comes to the UK automotive industry in recent years. Which is why the Renault-Geely and Tata deals offer a combination of hope and relief, not only for the auto industry, but for the UK's foreign investment attractiveness more generally.
"Automotive is not the only FDI sector in the UK to be struggling," says Barklie. "Since the UK announced it would leave the EU in 2016, the number of FDI projects (in all sectors) into the UK has declined. Data from the Department of International Trade shows the number of FDI projects peaked in 2016–17, having risen year on year since 2012–13. However, since 2016–17, project numbers have generally been lower, with some volatility along the way. The number of inbound projects in 2021–22 was down by more than 26% compared with 2016–17."
A bleak situation, then. However, it has been all the bleaker for the automotive industry in the UK. "The UK's automotive industry has been particularly impacted by Brexit," says Barklie. "Its share of inbound total FDI projects has declined from 5.6% in 2016–17 to 3.9% in 2021–22. Meanwhile, there has been a more prominent fall in automotive job creation. In 2016–17, more than one-quarter of safeguarded jobs in the UK were in the automotive industry. In 2021–22, this had fallen to 11.6%. The automotive industry's proportion of total jobs, which include safeguarded jobs plus new jobs, was only 4.6% in 2021–22. This is 8.8 percentage points lower when compared with 2016–17."
In this context, it is understandable that those who supported Brexit are keen to trumpet the news of these deals as wins for an independent UK. In the past few years, any benefits of leaving the EU have been hard to find, with then Minister for Brexit Opportunities Jacob Rees-Mogg resorting to asking readers of the Sun newspaper to tell him what they were in February 2022. The number one response was identified as a great ease of carrying out fracking, followed closely by more powerful vacuum cleaners. This was not quite the level of opportunity promised by Boris Johnson, Nigel Farage et al in the run up to the 2016 referendum.
Can these struggles be solely pinned on Brexit, however? After all, the Covid-19 pandemic wreaked havoc across almost all industries and all countries.
"Foreign investment struggles in the automotive industry are not unique to the UK," says Barklie. "The sector was one of the most impacted in 2020 when Covid-19 lockdowns caused FDI projects to plummet. Automotive manufacturing was particularly impacted – project numbers fell by 40%. Additionally, the switch to electric vehicles – which, incidentally, is one area that has exhibited project growth – has seen more traditional automotive investments diminish. More recently, persistent inflation, rising energy costs and supply chain issues have hampered production."
So maybe those in the UK should focus on the positives: namely, these votes of confidence in the country's automotive industry – but what benefits could they bring the country?
Of the Renault-Geely deal, Barklie says: "All we currently know is the new joint venture will include 17 engine plants and five research and development (R&D) centres in three continents with 19,000 employees and a headquarters in the UK. Many close to the UK automotive industry will be hoping for more operations being placed across the country. Currently the site locations are unknown. Although it is positive news to be listed as the company's headquarters, the higher job-creating operations – the plants and R&D centres – are arguably of more importance."
Of the more high-profile Tata deal, Barklie adds: "In terms of battery-related FDI, the number of projects, although small, has more than tripled since 2019. The UK is also becoming a larger player in the industry, accounting for more than 6% of total inbound FDI so far in 2023, compared with only 1.9% in 2019. Local battery production is a key objective for many countries in order to ensure supply chain efficiency and industry competitiveness. They are also massive employment creators, with gigafactories typically creating thousands of jobs. Tata's £4bn investment in the UK shows the country can compete with others, namely Spain in this case. However, the amount of government subsidies required to win such a project mustn't be underestimated. Although currently unknown, the government has to find the right balance of offering enough incentives to win such projects without unfairly treating other companies in the industry."
So do these deals represent a Brexit win? It is far too early to say, and it should be remembered that it is likely that the UK – a global FDI hub for decades, one that would consistently punch above its weight when it came to drawing in foreign investment as part of the EU – would have attracted deals on this scale were it still part of the EU. Those selling Brexit in 2016 were adamant that being free from EU control would vastly improve the business environment in the UK, something there is still not much evidence of, even taking these deals into account.
That said, there is not a country in the world that wouldn't be delighted to be able to attract such deals, and the UK will be hoping that it is in pole position when the more lucrative elements of the Renault-Geely business are announced. The UK's automotive industry has taken something of a battering in recent years, so any kind of show of confidence from foreign investors should be celebrated by both Brexiters and Remainers, given the jobs that will be created and the boost they will provide to an ailing economy.
The detail
Precise details of the Renault-Geely deal are still to emerge, but the essentials are:
headquarters in the UK
17 engine plants,
five R&D centres,
19,000 employees across three continents.
When it comes to the Tata deal, the headline figures are:
deal worth $4bn
4,000 jobs created directly, with thousands more further down the value chain
company to be based in Somerset in south-west England
gigafactory will produce batteries for Jaguar Land Rover vehicles such as Range Rover, the Defender and the Jaguar brands
production to start in 2026
UK subsidies as yet unknown but understood to be worth hundreds of millions of pounds.