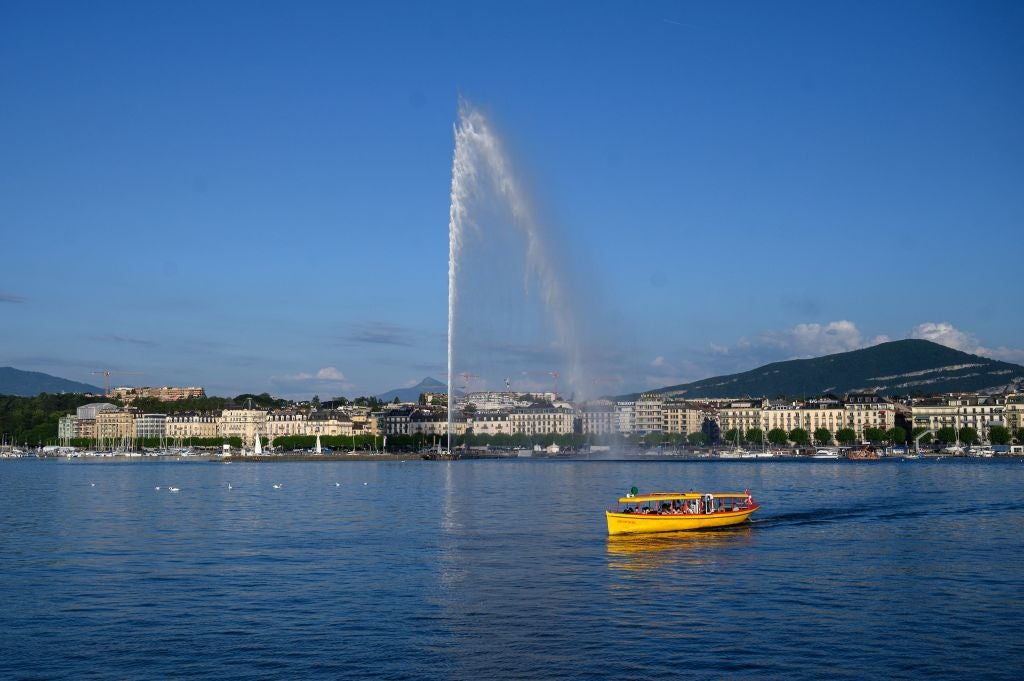 Switzerland is the most innovative economy in the world, according to a report published on 29 September 2022 by the World Intellectual Property Organization's (WIPO's) Global Innovation Index 2022 (GII 2022).
The GII 2022 ranks the US, Sweden, the UK and the Netherlands in positions two to five, respectively. The annual study ranks 132 economies on their innovation ecosystems across 81 indicators from international public and private sources.
Other areas of note in the report include China's strong ranking for an upper-middle-income economy, just short of the top ten in 11th place. Other emerging economies putting in a strong showing include India and Turkey, both of which have entered the top 40 for the first time.
How does Switzerland maintain its excellence for innovation?
Switzerland has consistently outranked all other countries since WIPO's annual global innovation ranking started in 2011. The winning formula for Switzerland's continued success is a combination of factors that are underpinned by the country's education system and talent base. Foreign workers accounted for 32.2% of the country's workforce in 2021, according to Switzerland's Federal Statistics Office, with many employed in high-value jobs.
Perhaps more critical, however, is the country's public and private sector collaboration in leveraging educational excellence to manifest private sector industry growth. For example, Switzerland Innovation is a government-sponsored nationwide multi-campus ecosystem for universities and businesses to collaborate on research results for new private sector product and service development.
According to Investment Monitor chief economist Glenn Barklie, the Swiss economy is performing relatively well, with the OECD forecasting annual growth of 2.2% in 2022. The country's innovation is a key factor behind this growth, he adds, saying that research and development (R&D) investments account for 7.6% of total greenfield FDI in the country, illustrating an innovative inward investment environment.
"Switzerland boasts high labour productivity, which is attractive to foreign investors," says Barklie "Given it is at the top end of the table when it comes to salaries, Switzerland has to stay ahead of the game in terms of innovation to offer the right surroundings, be that business environment, tax or talented labour, in order to remain a viable FDI destination."
Innovation requires more than just capital investment
R&D and other investments that drive worldwide innovative activity continued to boom in 2021 despite the Covid-19 crisis, according to the GII 2022. The top global corporate R&D spenders increased their R&D expenditure by almost 10% to more than $900bn in 2021, higher than in 2019 before the pandemic. This increase was primarily driven by four industries: ICT hardware and electrical equipment; software and ICT services; pharmaceuticals and biotechnology; and construction and industrial metals.
Venture capital (VC) deals rose by 46% in 2021, recording levels comparable to the internet boom years of the late 1990s with Latin America and the Caribbean and Africa witnessing the strongest regional VC growth. WIPO warns that VC funding for 2022 is likely to reflect tightening monetary policies and the effect on risk capital, however.
Despite increased R&D and VC investment, the GIII2022 warns that the impact of these investments is not being adequately realised. Productivity growth (an economic measure of output per unit of input), which is usually spurred by increased innovation, has in fact stagnated.
To address this gap between funding and impact, WIPO recommends more careful and attentive nurturing of innovation ecosystems so "a new era of innovation-driven growth led by digital age and deep science innovation waves could take off".
The GII 2022 outlines how a 'digital age' innovation wave built on supercomputing, AI and automation is on the verge of making a significant productivity impact across all sectors and fields of scientific research. A concurrent 'deep science' innovation wave built on breakthroughs in biotechnologies, nanotechnologies, new materials and other sciences can revolutionise innovations in health, food, environment and mobility. However, the GII 2022 cautions that the positive effects of these two innovation waves will take time to materialise and technology adoption challenges must, first, be overcome.