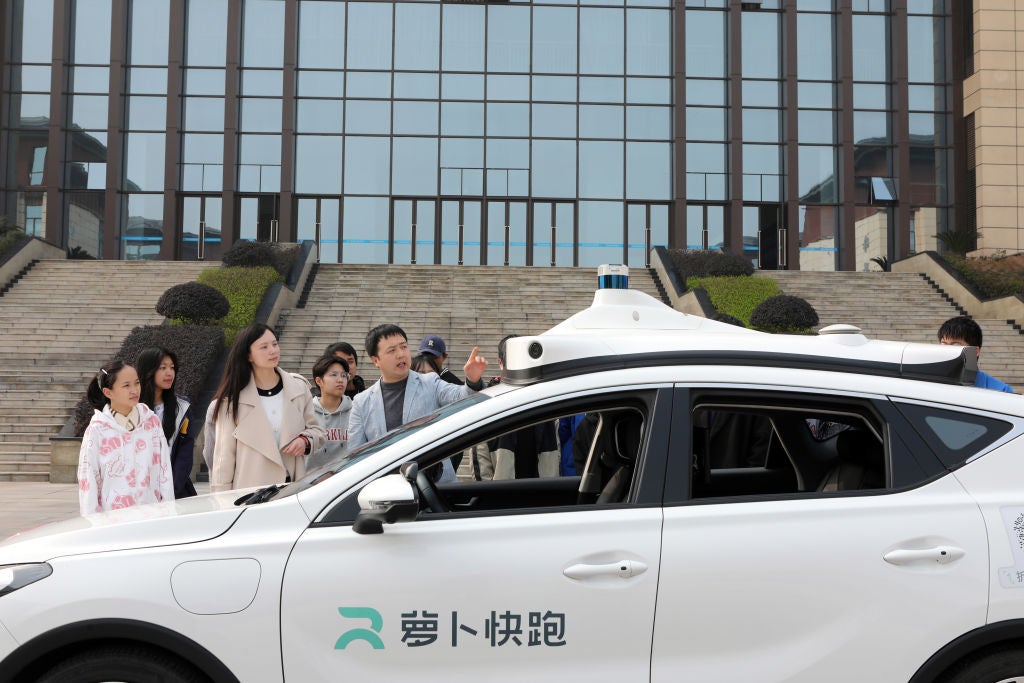 China has achieved a major milestone in the race for autonomous driving technology, with Chinese Big Tech giant Baidu receiving a permit to operate its fleet of fully autonomous robotaxis across Beijing. Baidu already operates driverless ride-sharing services across China in Wuhan and Chongquing.
Driverless technology has become yet another battleground in the China-US tech war, but the global rate of development of autonomous vehicles (AV) has not lived up to expectations. While technology challenges abound, implementation challenges are rooted in security and regulatory concerns.
Regulation plays a critical role in the roll out of driverless technology. According to GlobalData's Thematic Research on autonomous vehicles, China's AV rules are more liberal than in the US, allowing AV developers more leeway to test technologies, possibly at the expense of a greater risk to the public. The analyst predicts that China will lead in global market penetration of level 4 vehicles (used for robotaxis) by 2036.
Public perception around the safety of AVs in the US has become a major hurdle for widespread adoption within North America. A series of high-profile fatal road accidents involving US electric carmaker Tesla has shaken both public and regulators' confidence in the technology's safety.
Gartner vice-president for automotive and smart mobility, Pedro Pacheo, said that Baidu's Beijing roll-out should not be viewed as a major breakthrough in AV technology: "In my view, considering the limitations of AV level 4 technology, it is still too early for a scenario where a vehicle can drive fully autonomously with zero human intervention, zero disengagements, zero accidents and, on top of that, [it] is able to do so in the most challenging road environments in the planet – plus doing it in a cost-effective way.
"While companies are working towards tackling a growing range of situations, it will be at least another decade before AV technology can deliver upon this full breadth of requirements."
The robotaxi business model is said to be the most likely scenario for the widespread roll out of driverless technology, and one favoured by Tesla CEO Elon Musk. This presents an existential threat to large original equipment manufacturers currently developing electric vehicles for consumer markets. However, Pacheo doesn't view the robotaxi business model as capable of making a big dent on car ownership for at least the next 15 years.