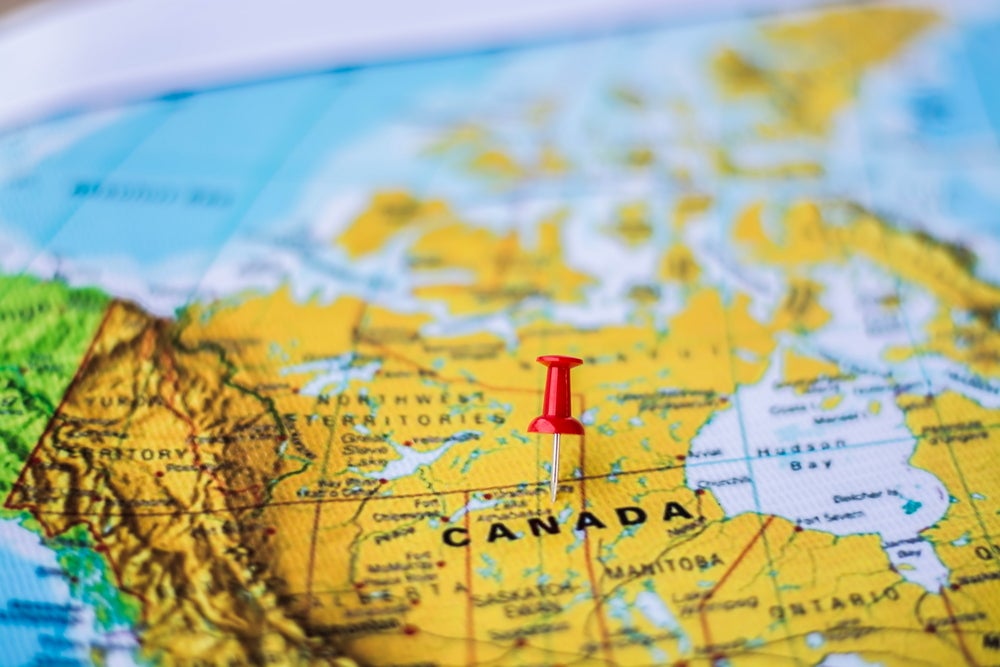 Canada is internationally recognised as a strong, stable and competitive investment destination. The world's ninth-largest economy offers considerable opportunities for foreign investors, including a business-friendly environment, educated talent pool and highly developed infrastructure. However, choosing where to invest in Canada – which is the second-largest country by total area globally – can be a daunting task.
This guide to Canada's 13 provinces and territories – Alberta, British Columbia, Manitoba, New Brunswick, Newfoundland and Labrador, the Northwest Territories, Nova Scotia, Nunavut, Ontario, Prince Edward Island, Quebec, Saskatchewan and Yukon – assesses each one's strengths and weaknesses across a range of data points to help investors with their potential site-selection decision.
Ontario accounts for almost 40% of Canada's GDP
Ontario is Canada's main economic hub, accounting for 37.9% of national GDP in 2021, and the most populous province with more than 14.2 million residents.
It is the second-largest IT region in North America and hosts the R&D operations of tech giants including Amazon, IBM, Google, Cisco and Shopify. Ontario is also a key player in the financial services sector, which employs approximately 365,000 people across the province and generates around $47.3bn (C$63bn) in GDP. Other key sectors include cleantech, food and beverages, and mining.
In addition, Ontario is Canada's leading manufacturing province, with key exports including motor vehicles, automotive parts, precious metals, chemicals and mechanical equipment. In January 2022, the Ontario government introduced the $40m Advanced Manufacturing and Innovation Competitiveness programme to support advanced manufacturing companies across the province. The scheme will help businesses invest in the workforce, equipment and advanced technologies needed to encourage growth and boost competitiveness.
How well do you really know your competitors?
Access the most comprehensive Company Profiles on the market, powered by GlobalData. Save hours of research. Gain competitive edge.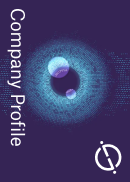 Company Profile – free sample
Thank you!
Your download email will arrive shortly
Not ready to buy yet? Download a free sample
We are confident about the unique quality of our Company Profiles. However, we want you to make the most beneficial decision for your business, so we offer a free sample that you can download by submitting the below form
By GlobalData
Quebec is Canada's second-largest economy, representing approximately one-fifth of the country's GDP in 2021. Following a modest 1.5% economic decline in 2020 in the fallout from Covid-19, GDP expanded by 9.1% in 2021. The province has a highly diverse economy with key sectors ranging from aerospace, agribusiness and aluminium to video games, life sciences and transportation.
The province has a skilled, highly trained workforce with more than 1.1 million of its residents working in science and technology. Quebec also has a vast multilingual population with an estimated 46.4% of its residents able to speak both English and French (its official language). The Quebec government has also launched initiatives to boost employment in priority sectors. The $2.9bn Operation Workforce programme aims to train 170,000 workers in sectors with high job vacancies including healthcare, education, construction, engineering and IT.
British Columbia has the third-largest GDP in the country. As Canada's westernmost province, it is a hub for trade between North America and the Asia-Pacific region. British Columbia boasts two of Canada's largest seaports – the Port of Vancouver, which is the third-largest port in North America and responsible for trade with more than 170 world economies, and the Port of Prince Rupert, which offers the shortest and fastest trade route on the transpacific. Outside of the maritime industry, the province's fastest-growing sectors include agritech, AI, mass timber and hydrogen energy.
Nunavut – one of Canada's three territories alongside the Northwest Territories and Yukon – has the smallest GDP of all the geographies analysed. Despite Covid-19, Nunavut's economy expanded by 5.3% between 2019 and 2020, the most of any Canadian province or territory. This increase was driven by the mining industry, which is the territory's largest private sector employer. The upward trend continued in 2021 with GDP up 4.2% compared with the previous year.
The Northwest Territories recorded the highest GDP per capita of all locations analysed, followed by Yukon and Nunavut. This can largely be attributed to its low population. While the territories represent 40% of Canada's land mass, they account for approximately 3% of the country's population.
The Northwest Territories' mining industry is traditionally focused on base metals such as zinc, lead and gold. In recent years the territory has positioned itself as a centre for ethically sourced diamonds as well as lithium, nickel and cobalt mining to meet the needs of the clean technology industry.
Yukon's population grew by 12.1% between the 2016 and 2021 censuses – the fastest growth across the country. This can be credited to the strong economic growth fuelled by the mining sector, which has helped the territory fare well in the wake of the Covid-19 pandemic, and low unemployment. In addition, immigration is thought to account for roughly 1% of overall population growth annually.
Newfoundland and Labrador experienced the largest decline in population (-1.8%) during the same period. Canada's easternmost province has an ageing population, with the highest median age nationally at 47.8 years, as well as a low fertility rate and a history of outmigration to other parts of the country. In recent years, the government has increasingly focused on immigration to stimulate economic growth. The province aims to attract and retain 5,100 immigrants per year by 2026.
Prince Edward Island has the highest inflation rate in Canada. According to Statistics Canada's Consumer Price Index, which measures the change in cost of a fixed basket of goods and services, prices in Prince Edward Island rose by 8.4% in September 2022 compared with September 2021, driven by rising rent prices. Manitoba followed closely behind at 8.1%.
Ontario and Quebec come out on top for FDI
Foreign direct investment (FDI) across Canada was noticeably impacted by Covid-19. Overall, FDI project numbers declined by 20% between 2019 and 2020. Canadian FDI grew by 14% in 2021 but remained 10% below pre-pandemic levels.
Ontario is Canada's leading FDI destination in both nominal and per capita terms. The province attracted 152 inbound FDI projects in 2021 and 10.7 projects per one million people. Software and IT services is Ontario's leading sector for investment and accounted for almost 30% of all projects recorded between 2019 and 2021, followed by business and professional services, and communications and media.
Notable recent investors range from Twitter and Uber to Coca-Cola and General Motors. Major projects include Luxembourg-based multinational steel manufacturer ArcelorMittal's upcoming $1.3bn investment in decarbonisation technologies at its existing plant in Hamilton.
Quebec is the country's second most popular FDI destination, accounting for 20% of Canada's inbound investment in 2021. Approximately 40% of Quebec's FDI recorded between 2019 and 2021 came from US-based companies, followed by France (19.5%) and the UK (7.7%).
In addition, roughly one-quarter of Quebec's FDI projects during this period were research and development (R&D) operations, cementing its status as an innovation hub. The province's world-class universities, well-developed research clusters and prioritisation of R&D spending make it an attractive destination for FDI in high value-added sectors including AI, video game development, fintech and pharmaceuticals. Quebec also offers generous R&D tax credits to boost investment.
British Columbia recorded the third-highest number of inbound FDI projects in Canada in 2021. The province's inbound FDI is largely concentrated in Vancouver. Software and IT services is its top FDI sector, followed by business and professional services, communications and media, and construction and real estate. More than one-quarter of the province's FDI projects in the three years to 2021 were sales, administration and marketing operations.
Alberta accounted for roughly 10% of Canada's overall inbound FDI in 2021. It was also the country's second most popular FDI destination per capita with 9.2 projects per one million people. Almost 60% of Alberta's FDI between 2019 and 2021 was from US-based businesses, followed by the UK and Australia. Recent investors include Amazon, ExxonMobil and Huawei.
Which Canadian region is the most business friendly?
More than 494,000 companies were registered in Ontario in June 2022, the highest number of all locations analysed. The province is an attractive option for business owners due to its robust and reliable business environment, young and diverse population and strategic location in the centre of North America. More than 194 million consumers are accessible within one day's drive of the Greater Toronto area.
Yukon comes out on top for number of companies per capita at 43.4 per 1,000 people.
British Columbia has the best internet in Canada, with a median fixed broadband download speed of 151.8 megabits per second in the third quarter of 2022, followed by New Brunswick. In March 2022, the governments of Canada and British Columbia unveiled a $830m plan to improve access to high-speed internet in rural, remote and indigenous communities throughout the province. The British Columbia government aims to connect 100% of its population by 2027.
The Northwestern Territories recorded the highest weekly earnings on average in 2021 at $1,149 including overtime. However, the territory is also one of the most expensive places to live in Canada with rising rents and a lack of affordable housing remaining key concerns.
Prince Edward Island had the lowest average weekly earnings at $712.28. The province's labour costs are among the lowest in Canada and more than 60% of its workforce holds a post-secondary degree or diploma.
In all Canadian provinces and territories, the first $376,405 – or $451,686 in Saskatchewan – of a private corporation's active business income is subject to reduced rates that vary from 0% to 3.2% depending on the jurisdiction. The higher rates – which are listed above – apply to all other income. Of these rates, Alberta has the lowest at 8%. The province cut the figure from 12% in July 2020 as part of Alberta's Recovery Plan, which aims to boost and diversify economic growth, and create new jobs.
Where in Canada leads for liveability?
Quebec has the highest life expectancy of all locations analysed at an average of 82.6 years between 2018 and 2020. The province also has the lowest poverty rate in the country at 6.8% in 2020. According to the OECD, Quebec has one of the best quality of life index ratings worldwide, excelling in the healthcare, education and community categories. It also has the lowest crime levels in the country.
Ontario has the highest tertiary education attainment level across Canada. Almost 70% of the province's population aged 25–64 have a post-secondary education, far exceeding the OECD average of 40%. Ontario produces 63,500 science, technology, engineering and mathematics graduates annually – ranking within the top five locations in North America.
Yukon had the lowest unemployment rate at 3.3% in October 2022, down 1.7 percentage points from October 2021. In addition, Quebec, British Columbia, Manitoba and Saskatchewan recorded rates that were below the Canadian average of 5.2%.
Nunavut underperforms across several quality-of-life indicators. The territory has the highest unemployment rate of all locations analysed at 14.8% in October 2022 as well as the lowest tertiary education attainment level (38% in 2021) and lowest life expectancy at 70.8 years on average.
Quebec is Canada's greenest province
Alberta was responsible for approximately 40% of Canada's greenhouse gas (GHG) emissions in 2020 and was also the top producer of emissions per capita. These high levels of emissions can be attributed to Alberta's industrial structure, which is focused on oil and gas, heavy industry, electricity and agriculture.
To reduce the province's carbon footprint, the government has set aside $934.6m to develop two commercial-scale carbon capture, utilisation and storage projects by 2025. Both projects are expected to reduce GHG emissions by up to 2.8 million tonnes (t) per year, which equates to the annual emissions of 600,000 vehicles.
Quebec recorded the lowest level of emissions per capita at 8.9t of carbon dioxide equivalent, which is 50% below the Canadian average of 17.7t per capita.
Quebec was also the country's largest producer of renewable electricity in 2019 at more than 212,208 gigawatt-hours. The province is Canada's leading producer of hydroelectricity and home to the country's largest hydro plant, the 5,616MW Robert-Bourassa facility in northern Quebec. Hydropower accounted for 93.8% of Quebec's total electricity generation in 2019.
Quebec is one of six Canadian provinces that relies upon renewable energy sources for most of their electricity production, alongside British Columbia (94.9%), Manitoba (99.9%), Newfoundland and Labrador (96%), Prince Edward Island (99.5%) and Yukon (80.3%).
Nova Scotia is one of the provinces most dependent on fossil fuels, with 53.5% of its electricity derived from coal in 2019. As part of the Environmental Goals and Climate Change Reduction Act, the government plans to phase out the usage of coal and supply 80% of its electricity using renewables by 2030.